Can My PC Run Dying Light 2 Stay Human?
Image credit: Techland
2022 really opened with bangers like Rainbow Six Extraction and Dying Light 2 Stay Human. The latter one is a zombie fest of epic proportions.
Zombie games are a dime a dozen but it doesn't mean they aren't fun. In fact, we dare say they're definitely one of the most enjoyable game subgenres ever.
There's just something so fun about blowing up monstrous undead creatures. It also gets better if the story and action sequences are compelling.
Well, that's exactly what the Dying Light video game series is. Apart from being an open-world zombie madness, Dying Light also features parkour as a highlight of the game.
What makes Dying Light 2 Stay Human arguably better than its predecessor is its exponentially bigger map size and thousands more parkour animations to really give the feeling of an action-packed zombie game.
The game definitely sounds exciting, doesn't it? But can your PC run Dying Light 2 Stay Human? Explore the game's technical needs and your PC's capabilities in this article. We will both be exploring the minimum requirements to run the game and the recommended requirements if you're looking for something more.
Minimum PC Requirements
CPU: Intel Core i3-9100, AMD Ryzen 3 2300X
GPU: Nvidia GeForce GTX 1050 Ti, AMD Radeon RX 560
RAM: 8 GB RAM
Storage: At least 60 GB of available space
Operating System: Minimum of Windows 7, 64-Bit
CPU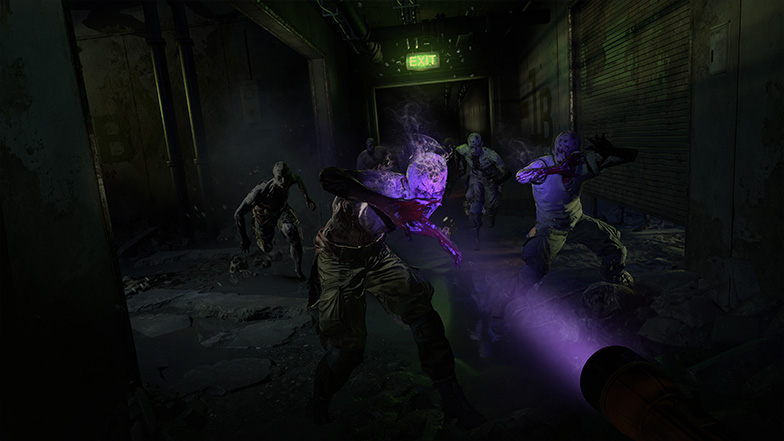 When it comes to any game that deals with multiple units in a single frame, expect it to be quite CPU intensive. The minimum required processor is a notch lower than the usual entry level CPUs out there but they're still pretty powerful all things considered.
The real winner though is if you get the recommended CPUs which are much better at running the game in better fps and graphics. The game developers urge either an Intel i5-8600K or an AMD Ryzen 5 3600X.
Both processors are fantastic hardwares for gaming, with the 8600K edging out the 3600X by just a few points. User benchmarks show better results for the 8600K particularly popular first person fast-paced games like CSGO and Fortnite.
Based on Dying Light 2 Stay Human's forerunner, the game is really CPU-bound. This is one component of your build that you cannot cheap out on.
GPU
Dying Light 2 Stay Human has some pretty rad visuals for sure, but we're not expecting it to be too graphic heavy. This is confirmed by the minimum required GPU which is either an Nvidia GeForce GTX 1050 Ti or an AMD Radeon RX 560.
These two graphic cards are pretty decent especially if you're only playing old esports titles in medium to low settings, and games that aren't GPU-intensive.
If you're the type of gamer who likes playing games with striking clarity, then maybe you could try the recommended GPUs which are either an Nvidia GeForce RTX 2060 or an AMD RX Vega 56.
These two are leaps different from the minimum suggested GPUs. In fact, if we're classifying by tiers, we reckon that these two are in the middle to upper middle end of the GPU market. These could easily run some of the most popular triple AAA game titles out there.
RAM
The forerunner of Dying Light 2 Stay Human, appropriately named Dying Light, has been hounded with reports of the game using up a lot of RAM. Now, we don't foresee this successor to be that inefficient, but it definitely doesn't hurt to stay on the safe side.
Make sure your system has, at the very least, 8 GB of RAM. Though this size is the standard nowadays, some older units hover between 2 GB to 4 GB.
If you're not yet aware, a RAM that is 8 GB in size is actually pretty cheap. You could get one for as low as $35 and, believe it or not, it's often a pretty good brand.
If you're planning on doing some light streaming or if you're the kind of gamer who loves playing with friends and communicating through a third-party app, then you ought to increase your RAM. The developers urge you to get 16 GB for this purpose. 16 GB RAMs usually range from $50 to $75.
Storage
Since the developers are recommending that you ought to have a space of at least 60 GB, expect the game to be just a bit below that size.
However, don't just settle for an HDD or SSD that barely cuts it. Since Dying Light 2 Stay Human is open-world game with loads of interesting settings like the day and night cycle as well as the co-op mode, we're expecting some patches or updates from the game devs as time goes by.
For this reason, you should get a minimum of 500 GB of storage space. This would ensure that you can comfortably run Dying Light 2 Stay Human on your PC or laptop even with potential updates in the future, and you can also definitely play other titles without running into issues.
Summary
Dying Light 2 Stay Human has some pretty accessible system requirements. Apart from that, the good news is that these requirements can definitely get you by with old but pretty popular esports titles like League of Legends or Dota 2.
Leveling up your hardware is no issue, but if you are looking to upgrade with Dying Light 2 Stay Human as your main reason, we recommend that you concentrate on your CPU. Good ones don't come cheap and also, the game mainly relies on this hardware.