Why Does Escape From Tarkov Keep Crashing?
Image credit: Battlestate Games
Escape From Tarkov is a popular multiplayer FPS known for its fantastic graphics, FPS strategy, and overall gameplay. For $45, a lot of players and critics are citing the game as something that is totally worth it. However, there have also been reports of Escape From Tarkov constantly crashing.
There are only two game genres in our minds that would really induce annoyance and anger if it were to crash in the middle of the game: MOBAs and FPS. Escape From Tarkov falls under the latter and trust us when we say, we know exactly how it feels.
To prevent further rage from gamers, we have written this article to help all Escape From Tarkov players who are experiencing game breaking crashes. This list would range from pretty standard reasons and troubleshooting, to issues and solutions that are a bit more advanced. You also have to prepare your wallet, in any case.
Are You Overclocking?
When you enable your overclocking settings, particularly on your CPU or GPU, it means you are allowing your system to clock at a higher speed. This will inevitably result in a few things including faster processing.
Unless your computer system has the best liquid cooling system while overclocking, then you are probably going to experience a lot of overheating too. Overheating can result in inevitable damage to your parts. There's a reason why overclocking is highly discouraged especially if you want your gaming PC to last.
If you turned on your overclocking for either the CPU or the GPU, and the game still isn't working out well for you, it's time to disable overclocking. It may be doing more harm than good.
Personally, we don't think overclocking is necessary, even with CPU-intensive games.
Disable Background Apps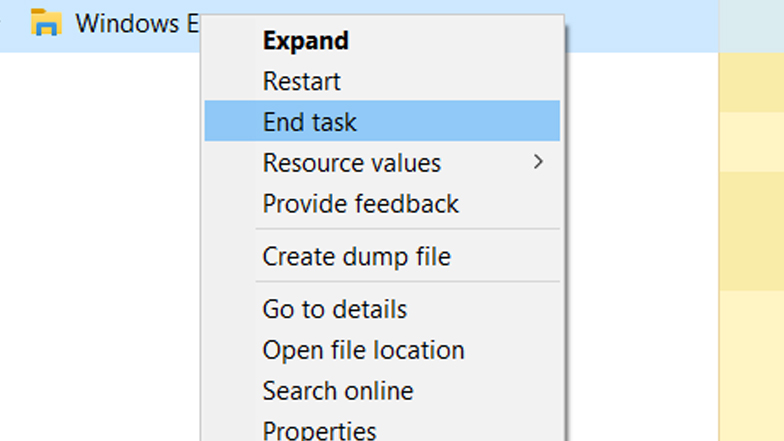 If you have a ton of apps open while playing the game, especially when that app consumes a lot of memory like Google Chrome, then your computer will not be as responsive.
Disabling background apps is the first step to making your PC run better. What this essentially does is clear up your RAM. So, you can also do other methods to give more space to your RAM.
Among these things include disabling startup apps, restarting your computer, and using a memory cleaning software, among other things.
Turn Off Scalable Link Interface (SLI)
For those with two NVIDIA GPUs that utilize the SLI feature, there are two things you can do and this is the first one.
One genius thing that NVIDIA came up with is effectively incentivizing users and increasing their PC's performance when a user buys two (or four!) of the same GPU. A lot of times, doing this is actually the cheaper option instead of purchasing a newer or more powerful graphics card.
The SLI technology has really paved the way for getting more video card power through multi-GPU tech. It is not always a sure-fire way of improving your gameplay, though. Using SLI entails a lot of power and it is not compatible with every app and every game.
If you have your SLI active, try to disable it first by removing one GPU instead of simply disabling it via the settings.
Reinstall The Game
If you have done some of these steps but you still aren't seeing any results, don't worry about it too much. Maybe the game just needs a fresh start.
Do a clean reinstall of Escape From Tarkov by uninstalling the game in the Control Panel. Next, you have to make sure that you delete every single file, including launcher files and game files, manually. Usually, these are all located in the Program Files folder.
You have to reboot your system first before you download and reinstall Escape From Tarkov.
Other players actually use software to assist them in uninstalling certain games. One example of this is Revo Uninstaller. Apart from uninstalling the program, it also automatically deletes any related files. You won't have to do anything manually.
Revo Uninstaller has a free version and a Pro version that is priced at $14.96. It also has a Pro Portable version that let's you use the app in any computer for $17.98.
Update or Reinstall Windows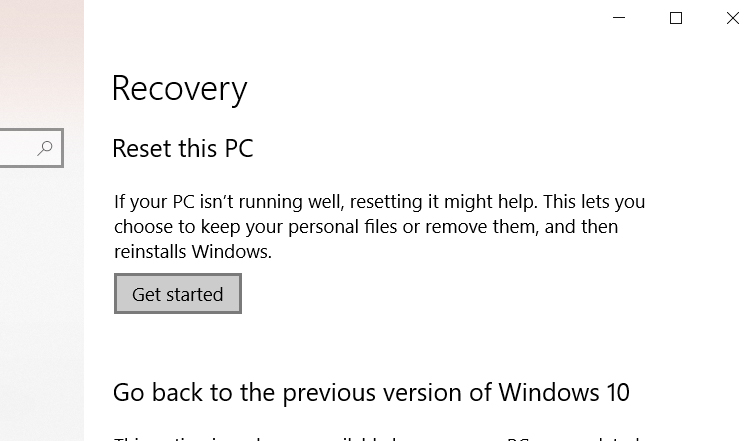 When you are not using your OS' latest version, there could be unaddressed bugs that are persisting and affecting your game.
Updating your OS is pretty easy. Just search for Windows Update Settings, and click the "Check For Updates" button.
On the other hand, if updating Windows did absolutely nothing, you can also try to clean reinstall Windows. If you have Windows 10 installed, and we highly recommend that you use this OS for Escape From Tarkov, you can opt to do the "Reset Your PC" option. Doing this revamps your OS into its factory settings.
The process is also pretty simple. First, you have to go back to the "Check For Updates" settings. On the left menu, you will see a "Recovery" option. Click the "Get Started" button. Make sure to pay attention to the next few options because you will be compelled to choose if you should keep your files, remove everything, or restore all factory settings.
Deactivate Fullscreen Optimization
Windows offers a game setting that supposedly gives players a better playing experience while playing full screen.
Instead of being helpful though, some players have reported that it is actually the culprit that is causing Escape From Tarkov to crash.
You can easily disable this by going to the game folder of Escape From Tarkov. Look for the EscapeFromTarkov.exe file and right click it. In one of the upper tabs is "Compatibility". In the lower part of that tab, there is a check list. Check the "Disable Fullscreen Optimization" and click ok.
Check If Your PC Meets the Minimum Specs
This should be the first thing that you think of before downloading a game. Make sure your PC can run Escape From Tarkov. Otherwise, you are just going to have a bad time.
Tarkov actually doesn't ask for much. Check out the minimum specs as well as the recommended system requirements. If your PC specs are below any of these, there is a high chance that this is what's causing Escape From Tarkov to crash.
Minimum System Requirements
CPU: Intel Core 2 Duo, Intel Core i3 2.4 GHz, AMD Athlon, AMD Phenom II 2.6 GHz
GPU: Any Dx11 compatible with 1 GB VRAM
RAM: 8 GB
STORAGE: At least 8 GB or more free space
OPERATING SYSTEM: Windows 7/8/10 64-Bit
Recommended System Requirements
CPU: Intel Core i5 , Intel i7 3.2 GHz, AMD FX, AMD Athlon 3.6 GHz
GPU: Any Dx11 compatible with 2 GB VRAM
RAM: 12 GB
STORAGE: At least 8 GB or more free space
OPERATING SYSTEM: Windows 7/8/10 64-Bit
Summary
From what we can see, there are a number of external factors that can be affecting the game's performance which results in it crashing. These are relatively minor things that not a lot of gamers take note of, but they can really affect the game as a whole.
Update your drivers, always be mindful of the little things, and take care of your PC.