Image credit: Take-Two Interactive
This popular basketball simulation just never seems to get old. NBA 2K22 is both nostalgic and a completely new experience all at the same time.
If you have an older iteration of the game and you're now thinking of buying the 2022 version instead of merely updating your rosters, then you've come to the right article.
We've created a list of minimum requirements that you need for your PC to run NBA 2K22.
Additionally, we have also included our recommendations for you to play the game in the best possible settings.
Minimum System Requirements for NBA 2K22
CPU: Intel Core i3-2100, AMD FX-4100
GPU: NVIDIA GeForce GT 450, AMD Radeon HD 7770, and a VRAM of 1 GB
RAM: 4 GB
STORAGE: At least 110 GB of free space
OS: Windows 7 SP1 64-Bit, Windows 8.1 64-Bit, Windows 10 64-Bit
CPU
Make sure you have, at the very least, an Intel Core i3-2100 or an AMD FX-4100.
Both are entry-level processors that are really good for what they are. AMD FX-4100 edges slightly because of the fact that it is a quad-core processor. However, because of the price difference $30, we think you should go with the Intel Core i3-2100.
It has shown faster real world speed, better overclocking score despite being only two cores, and of course, better value.
On the other hand, the recommended specs are an Intel Core i5-4430 or an AMD FX-8370, or maybe something better. The price is not far from each other, but benchmark data shows the that the Intel i5-4430 fares a bit better.
Sports simulation games are admittedly CPU intensive because of the constant movement and dynamics that happen in-game. For this reason, you should get the recommended specs.
GPU
Apart from a minimum of 1 GB VRAM, your graphics card should be an Nvidia GeForce GT 450, an AMD Radeon HD 7770, or something similar.
Technically speaking, any GPU that can support DirectX 11 will be perfectly fine. This means there is a long list of graphics card that can do a good job, ranging from an Nvidia GeForce GTX 460, 550, 650, 740, 940 and above, to AMD Radeon 5000s, 6000s, 7000s, and higher. Obviously, all RTX and Titan cards will also be able to accommodate the graphics demands of NBA 2k22 perfectly.
Meanwhile, the recommended GPUs are an Nvidia GeForce GTX 770 with 2 GB VRAM or an AMD R9 270.
NBA 2k22 isn't exactly the game that you ought to invest an expensive and high performing graphics card on. You can get an AMD R9 270 at $140 which is literally half the price of the GTX 770 and the game will run perfectly fine.
If you have a 144 Hz monitor and you really want to run the game smoothly at 1440p, then by all means get an AMD Radeon 560 4 GB. For its price of barely a $100, it is an absolute steal of a graphics card.
RAM
The game requires at least 4 GB of RAM whereas the recommended RAM is 8 GB.
Depending on what you actually do on your computer and how you optimize your computer before playing any game, 4 GB is a perfectly acceptable size for a RAM. However, it is by no means the best for a lot of reasons.
Go with the 8 GB, or even better, a 12-16 GB. The price difference for each memory range is only around $10-$15. You can get away with a really good and branded 16 GB RAM for under $100 and you will not have to do any RAM allocating techniques or troubleshooting.
Spare a few dollars to spare yourself any possible hassles and issues.
Storage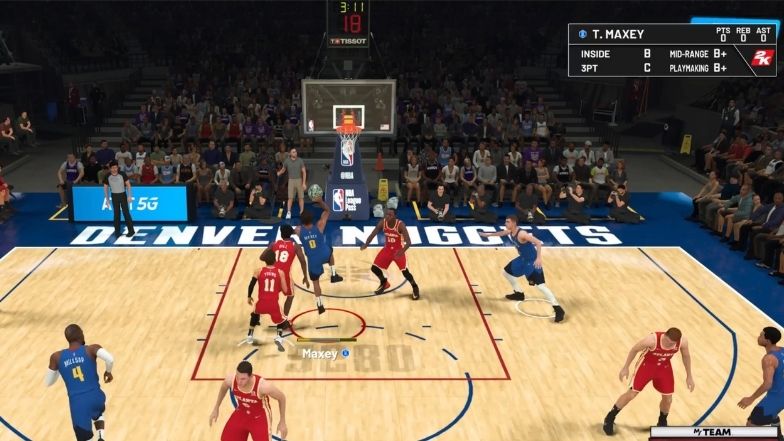 Your PC should have free storage of at least 110 GB.
Yes, it's that big.
This is because the game has a lot of new high fidelity in-game elements that take up a lot of memory. There are also multiple updates and unused files.
The worst reason, as some players are proclaiming, is that the game is not properly optimized. While we can't say for sure, one thing we do know is that this has been a trend of the franchise since time immemorial. Even console players are aghast.
Now, while the developers didn't recommend an exact list of storage that you should use, you ought to get a 512 GB SSD for faster loading. SanDisk and WD all have SSDs under $60.
On the other hand, if you're not planning on getting an SSD, go for a 2 TB HDD instead. WD and Seagate are both popular and reliable brands that sell 2 TB HDDs for around $90.
Operating System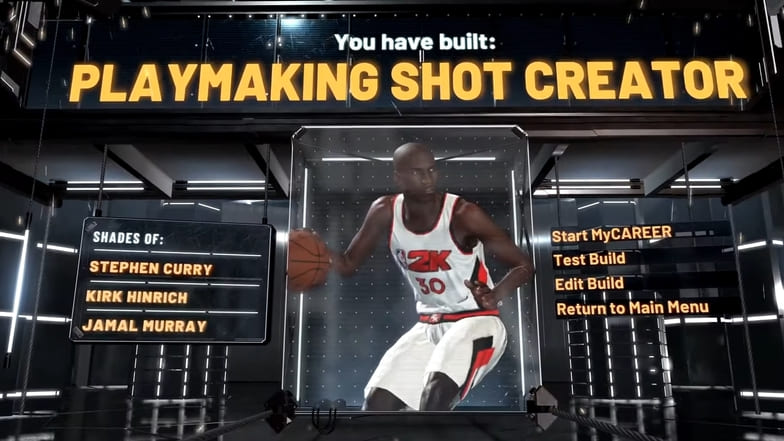 Both the minimum and recommended specs say you should have a Windows 7, 8, or 10 64-bit operating system.
Unless, for some reason, you still have a 32-bit system, then you've got nothing to worry about. To date, there are only 1.93% of Steam users operating on a 32-bit system.
Now, when it comes to upgrades, there is absolutely no reason for you to do so especially for NBA 2k22 alone. Generally, however, it is a good idea to upgrade to Windows 10 for security and efficiency reasons.
Upgrading is also incredibly easy to do. There are a few ways to go about this and the easiest is to download the update on the Microsoft software download site.
There are now also opportunities for you to upgrade to a Windows 11 for free but you should hold it off for the time being.
Summary
The heaviest requirement of NBA 2k22 is the storage which requires your system to have 110 GB. After that, you need a pretty decent processor that won't fail you while you're playing.
The good thing about these two system requirements is that they do not cost that much. You can easily get away with an under $500 PC (minus the peripherals, of course) and you'll be able to play your favorite teams in no time.