Top 10 Best Deking Players in NHL 21 HUT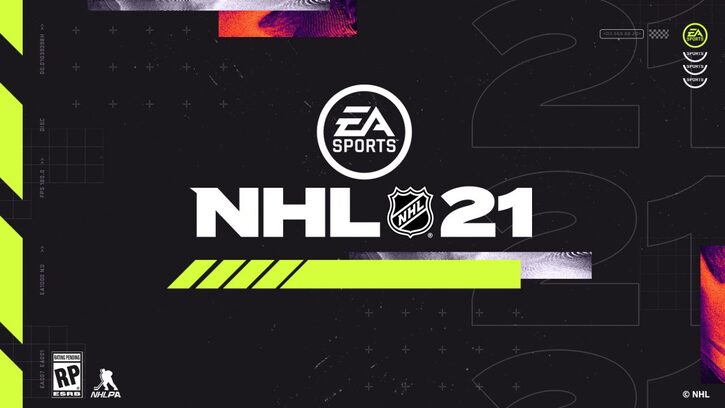 NHL 21 features all-new movement and game and game physics which makes gliding across the rink an absolute pleasure. Players can use their skill to beat even the meanest and baddest defenders and score spectacular goals. So, how do you use these improved movement mechanics to leave a trail of broken ankles in NHL 21?
Deking in NHL is the slang term for 'decoy' which means faking out a defender and beating him by moving the puck from one side to another. In NHL 21, beating a player using one of the many skills or 'deking' moves is extremely gratifying for you but equally frustrating and humiliating for the opponent.
This list of top 10 deking players in NHL 21 Ultimate Team will allow you to make the big money moves and get the best players in the game. According to EA, these men are the most skilled players on the planet with a puck and stick. Find out if your favorite player made the list.
Top 10 Players With Highest Deking Stats in NHL 21
10. Elias Pettersson – Vancouver Canucks (94 Deking)
This 21-year-old Swedish sensation has quickly climbed the rankings and become one of the most formidable Centres in the game. Playing with panache and flair, he glides past players with his amazing skills with the stick.
In just two full seasons with the Vancouver Canuks, he has amassed an envious 55 goals and 77 assists, making him one of the most prolific players in the league. From being one of the most promising talents, he has risen to become the 34th highest rated player in NHL 21.
He ranks no. 10 on the list of players with the best deking stats in NHL 21. With a 94 deking rating, he can out-maneuver most players in the game and can be the best center in your HUT team. But remember, he will not be a cheap acquisition.
9. Nikita Kucherov – Tampa Bay Lightning (94 Deking)
This 27-year-old Russian Winger who plays for Tampa Bay Lightning is famous for one thing, his insane deking skills. In fact, he has a fake named after him called the Kucherov Deke or simply 'The Kucherov.' It involves deceiving the keeper by sending him the wrong way for a shot and leaving him wrong-footed and looking foolish. A simple shot with a fake in the opposite direction is all it takes, but this move is extremely effective in online HUT.
Any player with a move named after them deserves to be on this list. Throughout his time at Tampa Bay, he has hoodwinked defenders and been a thorn in the side of the best defenders in the league.
He has been a prolific presence for the Lightnings in the past few years. In the 2018-19 season, he scored 41 goals and 87 assists in 82 games. Last year, he scored 33 goals and 52 assists in just 63 games. He is the 6th highest-ranked player in the game with a 92 overall and is also the best Right Winger in the game. This has already made him one of the most popular players in HUT. Teams that come up against him have to resign to the fact that they will suffer a few silly ankle breakers and distraught goalies.
8. Steven Stamkos – Tampa Bay Lightning (94 Deking)
Another player from the Tampa Bay Lightning. This team is filled with extremely skilled players across all positions. Steven Stamkos is right on top of the roster with his almost infallible status on the puck.
This Canadian Centre has been a dominant and prolific presence in NHL since his draft in 2008. There are reasons why his dekes are so widely regarded to be some of the best in the game. He is almost impossible to dispossess and makes it look so easy.
With over a hundred goals and 149 assists in the last three years, he has established himself as a reliable center at the top of his game. He is ranked 21 in the list of top players in NHL 21 with his 90 overall and is number 8 on the list of best deking players in the game.
7. Sidney Crosby – Pittsburgh Penguins (94 Deking)
Hailed as one of the greatest Canadian forwards of this era, Sidney Crosby has made a name for himself as being one of the best players in the league for several years now. When Crosby is going strong, the Penguins look almost unbeatable.
His influence on the team is undeniable but his deking skills are just out of this world. Sidestepping challenges with utmost ease, he is an expert at putting the puck through the opponent's legs. Nutmegging his way to the goal, he has made a name for himself for being able to beat two men with his stride dekes.
The third highest-rated player in the game, Crosby is number seven on this list of best deking players in NHL 21. A well-rounded center, he is almost a sure starter in most NHL 21 Ultimate Team builds and you will encounter him more often than not because of his excellent overall stats and the multitude of roles he can play in the team.
6. David Pastrnak – Boston Bruins (94 Deking)
David 'Pasta' Pastrnak, the 24-year-old right-winger who plays for Boston bruins has made a name for himself in his short stint in the NHL. He is fast, strong and an absolute beast bearing down the flanks with the puck.
He had his most prolific season last year with the Bruins scoring 48 goals and assisting 47 more. All this in 70 games in the league. He is an expert at bursting down the flanks, cutting in, beating the markers with extremely well-timed dekes and quick moves.
With an overall of 91, he is the number 14 ranked player in the world according to NHL 21. His deking stats make him one of the best right-wingers in the world and his versatility in attack and playmaking roles will make him extremely popular in NHL Ultimate Team Rush this year.
5. Evgeny Kuznetsov – Washington Capitals (95 Deking)
This 28-year-old Center has been a part of the Capitals roster for 7 years now. He has consistently proven himself to be one of the best in the league at faking opposition defenses and breaking into an attack.
With over 140 assists in the last three seasons, he uses his skill with the stick to beat a man, create some space, and make efficient passes to the attackers. But his play is centered around being able to create space in tight areas of the field and squeeze through gaps in defenses using his excellent deking skills.
One of the biggest threats going forward, he has been ranked 37th in the world by NHL 21. He will be a cut-price center option compared to the other top players on this list. With an 89 overall, he won't be as expensive as the likes of Stamkos but just as effective.
4. Johnny Gaudreau – Calgary Flames (95 deking)
A surprise addition according to many, this Left Winger had an underwhelming season last year. But, his skill with the stick is undeniable. Though he is not rated amongst the top 50 in the world by EA sports, he still gets recognition for being one of the best deking specialists in the game. This gives him a special place in NHL 21 FUT, with players who can opt for a cut-price specialist.
He can perform all the special deking moves in NHL 21 and can be a worthy addition to NHL HUT teams because he will be much cheaper than other star deking players. For NHL 21 fans who rely on good deke's to get past opponents, look no further than Gaudreau.
3. Artemi Panarin – New York Rangers (96 Deking)
This Russian Left Winger has been in prime form for the last few years. Setting the league alight, he is always in contention for the most assists in the NHL and that is all down to his incredible ability on the puck.
With an excellent game IQ and ability to fake out the most experienced and touch defenders. His highlight reel consists of nutmegs, broken ankles, and a pile of bodies left behind as he glides down the left flank, seemingly with relaxed disdain for challenges.
Placed third on the NHL 21 Top Deking player list, he is also ranked 16 in the top players in the game. With a 91 overall, his speed and ability mean he will score and assist heaps for you. Be prepared to encounter him in HUT and forget man-marking him as even the most inexperienced NHL player can deke you out with Panarin.
2. Connor McDavid – Edmonton Oilers (96 Deking)
There is no debate that this Center is on top of the NHL world at the moment. At the age of 23, this Canadian is being mentioned in the same breath as the likes of Ovechkin, Gretzky and Crosby. And there is a good reason for it.
Offensively, this man is a talent that the NHL has never witnessed before. A complete player going forward, he has amassed an astonishing 469 direct goal contributions in his 351 games in the NHL. There is no player in the league we'd rather watch when Connor McDavid is on song.
His insane skill on the puck and high-performance levels have earned him the top rank on the EA NHL 21 list of player ratings with a 95 overall, all at 23 years of age. Let that sink in.
There is no doubt in our mind that he will be one of the GOATs of the modern-day game and he is the best attacker in the game at the moment. Enjoy his ability to leave opponents in a daze with his 96 Deking player rating.
Patrick Kane – Chicago Blackhawks (97 Deking)
This Blackhawks legend has earned a reputation for being impossible to defend 1 vs 1 and for good reason. When he latches on to a pass and goes face to face with a goalie, he is unstoppable.
His deking skills are legendary and he can single-handedly take on defenders and score consistently. A lazy deke to the left and then a quick switch to the right and chipping the puck into the top right corner of the goal past a frazzled goalie is his signature move.
His calm, elegant style on the ice is unmatched and on his day, can take the game away from the opposition on his own with just the puck in hand. His deking in NHL is the highest of anyone with a whopping 97 rating, making him unstoppable in the game.
Dangling and Deking his way to the top of the list, Kane is an artist on ice and deserves to be on the top of this list of top deking players in NHL 21.