The 10 Best Games Set in Russia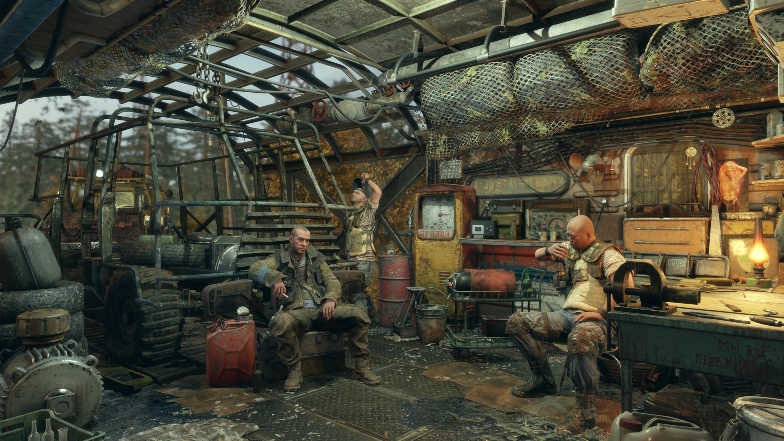 Image credit: Steam
In my opinion, Russia is a pretty good place to set an action or adventure game for a number of reasons.
Apart from the country's important involvement in multiple wars making for an interesting premise for a military/war game, the country has a lot of rich history that story-centric games can tap into.
In this guide, I've put together ten of the best games set in Russia. It's important to clarify that these are not necessarily games that were created by Russian developers, but those that are presented as occurring in Russia (or at least a fictional version of it).
The Metro Series
As of 2022, the Metro game series includes three games, namely Metro 2033 (2010), Metro: Last Light (2013), and Metro Exodus (2019). All three games were developed by 4A Games and share the same setting of a post-apocalyptic Moscow.
Metro 2033 was published by THQ and just like the sequels, the game is available on Windows, Xbox, Linux, OS X, Stadia, Nintendo Switch, and PlayStation.
The story follows a character named Artyom. Artyom is one of the survivors of a nuclear war that occurred in Russia, and he is among those who have taken refuge in the Metro tunnels of the capital city, Moscow.
It is not enough that there is a daily struggle for resources – especially food – as you'll also have to deal with mutant enemies.
You must help Artyom, in the midst of all this, to protect his home station and himself while exploring the ruins of the city to find resources.
Metro: Last Light picks up from where the first game left off with the same main character and premise, while Metro Exodus switches things up a bit by offering a more expansive world to explore, and including more activities that take place on the surface instead of the underground.
The latter is considered to be one of the best fps games for PS5 and Xbox.
These games are all shooters played from a first-person perspective, and you have a decent assortment of weapons to choose from, both to protect yourself and to ward off or annihilate enemies.
Tannenberg
Tannenberg is a multiplayer first-person shooter inspired by the events of World War I.
The game was developed and published for PCs with a collaborative effort from Blackmill Games and M2H in 2019, but the console versions for PlayStation 4 and Xbox One only arrived over a year later.
Tannenberg's premise focuses on the 1914 Battle of Tannenberg that was fought between Russia and Germany and took place in East Prussia.
There is a clear, deliberate effort from the developers not only to achieve historical accuracy but also to make the gameplay realistic.
The result of this is that the weapons at your disposal are the kind that soldiers used back in the day, and that pattern remains with the other equipment, right down to the uniforms that they wear.
Tannenberg can be played by up to 64 players at a time on PCs and 40 players on consoles. The type of gameplay that you can expect varies depending on the game mode that you choose, and there are three of those.
These game modes include Maneuver, Attrition Warfare, and Rifle Deathmatch.
If you're interested in a squad-focused game mode where you and your team actually have to work together and develop a strategy to beat your opponents, then Maneuver mode is the way to go.
However, if you're looking for no-frills, guns blazing fun in a free-for-all battle, then Rifle Deathmatch mode is the option to go for. Attrition Warfare is sort of a middle ground between the two other options.
Kholat
Kholat is a 2015 survival horror game from indie Polish developers, IMGN.PRO. The game was published by the same studio and is available on PCs, PlayStation, Nintendo, and Xbox.
The game is based on a real-life event – the Dyatlov Pass story that involved the deaths of nine Russian college students in the northern Ural mountains.
This event occurred in 1959 and led to the closing of the area for a period of 3 years. The students were actually ten in number, so there was one survivor.
The game opens with a quick narration of the incident, leading up to the reveal of the main character arriving in Ivdel by train.
From there, you attempt to retrace the steps of the party as the day played out, braving harsh weather conditions and other deadly natural elements.
Considering the premise of Kholat, it is perfectly understandable that it feels like there is not a lot going on in the game.
You're mostly just an exposed speck in a reasonably large open world, and you have nothing but a map, flashlight, and compass to make your way.
This minimalistic gameplay is occasionally interrupted by important discoveries and glowing apparitions that seem to be watching your every move, but there is not much else otherwise.
What makes Kholat truly shine is the excellent visual storytelling, the solid voice acting, and the soundtrack selection to create a truly chilling atmosphere.
Atom RPG
Technically, the full title of this game is Atom RPG: Post-Apocalyptic Indie Game. There, you don't really need any further description than what that title so concisely provides.
Atom RPG was developed by Atom Team and published for PCs, Android, iOS, Nintendo Switch, PlayStation, and Xbox in 2018.
The game is set in an alternate version of the USSR, and the sequence of events that it contains occurs after a nuclear war in the year 1986.
If you're familiar with Fallout, then you should expect to see some bits of the gameplay inspired by it in Atom RPG.
The central plot that opens the story is simple. The main character is one of the survivors of the nuclear war, and a cadet at a military school.
Following the massive destruction that the war caused, the cadet is sent to find evidence about a military mission that vanished into thin air.
There is a deep level of character customization here, so you can make your player look pretty much however you want.
However, the physical and mental characteristics that you build the player with will have a significant impact on its skills in the game.
There is quite a bit of dialogue in Atom RPG, especially as you try to investigate the mission you've been sent to investigate. You can interact with NPCs and unlock multiple dialogue trees, each one leading to a different conversation sequence and end.
These NPCs are not all nice and friendly though, so you must be ready for random encounters with certain unscrupulous elements.
Prepare yourself, because the combat is unforgiving, especially in the early stages – it's a very steep learning curve, but it is also fun.
Rise of the Tomb Raider
Rise of the Tomb Raider was developed by Crystal Dynamics and published in 2015 by Microsoft Studios for the Windows and Xbox versions, Square Enix for the PlayStation version, and Feral Interactive for the Linux and Mac OS versions.
The game is a sequel to 2013's Tomb Raider and is the eleventh main entry in the Tomb Raider series. It is also the second installment of the smaller Survivor trilogy that also includes Tomb Raider and Shadow of the Tomb Raider (2018).
In this iteration, Lara Croft's adventures take her to Siberia, a region that is technically in Asia but is also part of Russia.
Lara's objective is to find the lost city of Kitezh, but as always, there are many obstacles in the way.
These obstacles include a paramilitary organization known as "Trinity", and they have a sneaky mission of their own to find the city because of the legends that suggest it contains secrets of immortality.
The combat in Rise of the Tomb Raider is mixed. At times, you'll be engaged in firearms battles with your enemies, and other times, the only way to progress is to put your stealth skills to the test by sneakily bringing them down one after the other, or even trying to escape without detection.
There are also side missions that you can dig your heels into, and although the game is not set in an open world, there is quite a bit to explore.
Traversing the environment is fun, and other gameplay elements such as puzzle-solving, quick-time events, crafting, and unlocking rewards all contribute to making this one of the best games set in Russia.
Company of Heroes 2
Company of Heroes 2 is only available on PCs (Windows, Linux, and macOS), but the game was so well received when it launched in 2013 that it deserves a mention as one of the best games set in Russia.
COH2 is a real-time strategy game developed by Relic Entertainment and published by Sega, and it is the sequel to 2006's Company of Heroes, the first game in the series.
The game is centered around World War II and aims to capture the sequence of events that occurred during the Soviet Union's advancement into Germany. It is not without small errors here and there, but it achieves its aim fairly well.
As the player, you will be controlling the Soviet Red Army on the Eastern Front of the war, accumulating resources, building strongpoints and other landmarks, directing units in combat, and making sure that your troops are well equipped to manage the harsh weather conditions so they don't die out from frostbite.
COH2 includes a series of co-op and single-player missions that were not in the first game, dubbed "Theatre of War".
This series covers various missions played from the perspective of the German and Soviet soldiers, and you can even download extra missions in the form of DLCs.
Apart from the content packs, you may also download cosmetic items such as vehicle skins and faceplates, or commanders that add new abilities and units to your arsenal.
COH2 does not always get it right when it comes to the historical accuracy of events, but if you go into the game with the main objective of having an enjoyable tactical strategy-led wartime experience, then you won't be disappointed.
World War Z: Aftermath
World War Z is a third-person shooter developed and published by Saber Interactive.
The game was released in 2019 for Windows PCs, PS4, and Xbox One. Two years after that, a Nintendo Switch version was published, and in 2022, it became available on Google Stadia.
The World War Z game was inspired by the 2013 movie of the same name and has a similar premise within a similar universe.
World War Z: Aftermath is a major expansion of the original game. It contains extra DLC content such as the Rome and Kamchatka episodes, new weapons and weapon skins, and it also includes a first-person view. It also includes support for 4K and 60fps on new-gen platforms.
In case you're not familiar with the premise of the movie, it follows a series of events in which a virus outbreak leads to a zombie apocalypse.
These are not just your typical brain-dead, slow zombies either, they're extremely violent, extremely quick, and the most persistent bunch of undead imaginable.
In the same fashion, the zombies in the World War Z game are a difficult bunch too. They attack in hordes, and you need multiple bodies to fight back to stand a chance – hence the multiplayer modes.
There are various locations to play in this game. Since we're talking about games set in Russia, then you want to focus on the Moscow mission.
Four survivors on a supply run in the city catch wind of a military transmission that states the military is struggling to hold the zekes off (the undead humans in the game are called zekes).
They immediately set out to help, creating a defense against the swarm and trying to clear it.
Hitman 2: Siberia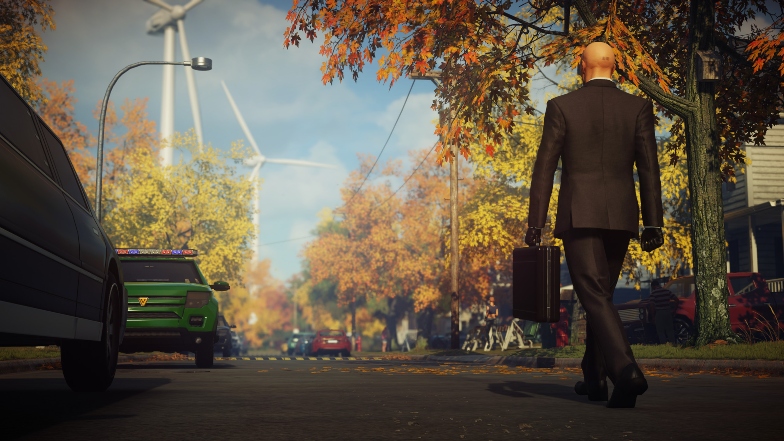 Hitman 2 is the seventh major installment in the Hitman game series, and it is the direct sequel to 2016's Hitman.
The game was developed by IO Interactive and published by Warner Bros. Interactive Entertainment in 2018. It is available for Windows PCs, PS4, Xbox One, and Stadia.
The Hitman series is a collection of stealth games that follow the character known as Agent 47. In Hitman 2, Agent 47's story mission is to destroy Providence, a secret organization that is pretty much in charge of the world.
The game features a number of vast sandbox locations in single-player mode, but the multiplayer mode also has a lot to offer with two modes namely Sniper Assassin and Ghost Mode.
For the purpose of this guide to the best games set in Russia, you should be looking to get the Siberia Sniper Assassin Map DLC. The content includes a long-range mission that takes place in the Perm-14 prison facility near the Siberian tundra.
There, you may choose to take on the mission solo with Agent 47 or team up with other players in co-op mode.
There are two targets to eliminate – a Russian mobster named Roman Khabko and a dirty warden named Vitaly Reznikov. After eliminating the targets, you will be expected to start a prison riot to help you escape undetected.
The Siberian mission is pretty much more of the same if you're familiar with Agent 47's adventures across the series, but it's a great setting to play in nonetheless.
Serious Sam: Siberian Mayhem
One of the games with the most ironic names in gaming history, Serious Sam, also has something to offer to players looking for the best games set in Russia. Serious Sam: Siberian Mayhem is a first-person shooter game developed by Timelock Studio and Croteam, and published by Devolver Digital in 2022.
The game is available on Microsoft Windows PCs. Well, technically, it is a standalone expansion to Serious Sam 4 which was published by the same studio in 2020 and is available on Windows PCs, PS5, Xbox Series S/X, and Google Stadia.
The expansion features five levels and includes many new weapons for followers of the series to be excited about.
As the name suggests, this game is set in Siberia, more specifically the Tunguska region of Russia.
There, the main character, Sam "Serious" Stone sets off on a mission to track down General Brand, the secondary antagonist of the main game and the founder of the Alien Artifact Acquisition team.
Serious Sam games are never really focused on the story though, they're mostly about the gameplay. Think of a watered-down DOOM and you will have an idea of what to expect here. Siberian Mayhem pretty much offers more of the same as the main game, it's just set in a different location.
That's not necessarily a bad thing, and if you're a fan of the series, you shouldn't have any complaints.
Sniper Ghost Warrior Contracts
Sniper Ghost Warrior Contracts, alongside its successor, Sniper Ghost Warrior Contracts 2, are two of the best sniper games for PS5. Both games are tactical shooter stealth games developed and published by CI Games.
Contrary to what the title may suggest, Sniper Ghost Warrior Contracts is actually not the first game in the main series. It is the fifth installment of the Sniper Ghost Warrior series, serving as a sequel to 2017's Sniper Ghost Warrior 3.
The game was published worldwide in 2019, and it is available on Windows PCs, PS4, and Xbox One. Although SGWC 2 is a newer game, I'm recommending the previous installment for this guide because it is set in Russia.
The gameplay is pretty straightforward. You play as an assassin-for-hire in an open world set in the wilds of Siberia, Russia.
For maximum stealth, the assassin's preferred weapon of choice most of the time is a sniper gun. Over the course of the game, you will learn how to use this accurately from range while factoring in various environmental conditions.
This mission-based gameplay offers five large maps with 25 missions in total.
Depending on how quickly and how well you complete each mission, you will earn points on your skill tree and subsequently acquire contract token and challenge token which can be used to gain access to higher tier skills and better weapons.
The final mission for the Seeker (your character) is to terminate Nergui Kurchatov, Siberia's prime minister.
If you manage to get there in your first playthrough, then you should probably consider working for the CIA.