What Are the Best Gamecube Games of All Time?
Nintendo's Gamecube is probably the best console Nintendo released but never got a next-generation upgrade.
Of course, there was Nintendo's Wii but that was known for being more revolutionary.
Gamecube's list of games competes with PlayStation 2's all-time list of greatest games and definitely outshines Xbox's best original games list as well.
This is because Nintendo has been around making games since the Golden Era of gaming and they were the catalyst of that. So… what are the best Gamecube games of all time? Here is our list.
Classic Gamecube Games
Resident Evil 4
Resident Evil took a different approach rather than using their current formula (fixed camera angles). They made Resident Evil 4 use an over-the-shoulder camera and took one of their most popular characters, Leon, as their main protagonist. This was a hit or miss situation as their previous games were already cult classics.
Everyone was skeptical about it but Capcom was able to deliver. It turned out to be one of the greatest video games of all time on any console. The tense atmosphere was still there even if they introduced a new strain of the virus that is quite different from your regular zombies. The gameplay progression, character development, and storyline were all sublime. It became a near-perfect game at the end of all the scrutiny.
The Legend of Zelda Games
The Legend of Zelda: The Wind Waker
The Legend of Zelda: The Wind Waker is the 10th Zelda game in the franchise.
The graphics for this game was significantly better than the old ones because of their new toon shading technique. It improved lightning and textures to make it more cartoonish.
It is also the 4th best-selling Gamecube game of all time and the best-selling Zelda game on the Gamecube.
The Legend of Zelda: Twilight Princess
The Legend of Zelda: Twilight Princess was the last classic Zelda game that released on the Gamecube console.
This is also one of the best Zelda games of all time and is the best Gamecube game throughout the console's lifespan.
The combat is as addicting as ever and the story is engaging and definitely feels like classic Zelda games.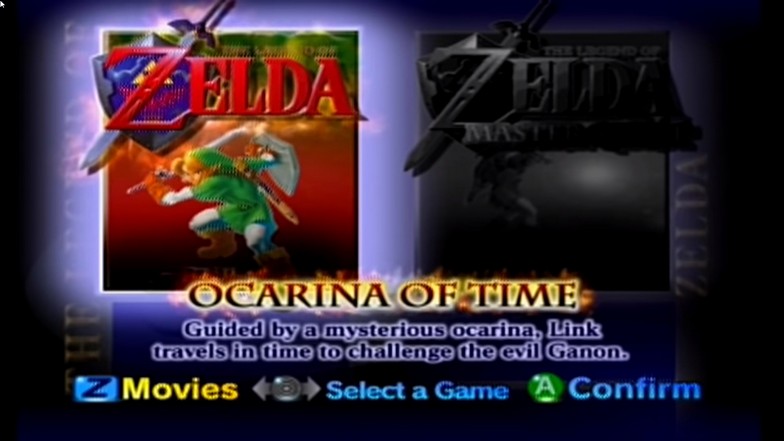 The Legend of Zelda: Ocarina of Time Master Quest
The game is a reworked version of the original Ocarina of Time on the Nintendo 64.
While that game was amazing at that time, they still reworked every dungeon on this game and made it harder.
While those are significant changes to warrant another purchase, this game was given as a bonus to those who ordered the Legend of Zelda: The Wind Waker.
The Legend of Zelda: Four Swords Adventures
The Legend of Zelda: Four Swords Adventures is the 11th Zelda game just after the Wind Waker. It became successful in the Western market.
It is surprising because their introduction of a new coop feature called "Hyrulean Adventure" is only available in the Japanese version.
It is more popular as a Game Boy Advance game for its connectivity and portability combined with its new features.
Viewtiful Joe
Viewtiful Joe is probably a contender for the best-forgotten game of all time.
The game was unbelievably fun, addicting, and challenging at the same time. It is definitely one of the best games that Capcom never capitalized on.
The popularity of the game was not on the level of the quality Viewtiful Joe produced.
This game is a must-play game and a classic Gamecube game to remember.
Tony Hawk's Pro Skater 3 and 4
The Tony Hawk's Pro Skater franchise is definitely video game gold during the early 2000s and they capitalized on that with subsequent sequels maintaining their level of quality with each release.
They added a ton of game modes, characters and featured online play where people can compete with one another.
The environment is well developed and the creative mode just adds more gameplay to an already addicting sports game that is Tony Hawk's Pro Skater.
Sports Games
The early 2000s is when the sports games really took off and never looked back. It was the era of EA Games and Visual Concepts (2K Games) that took over the sports gaming genre by storm. Every single sports game was considered a classic from Madden to NBA Live and from NBA 2K to MLB.
Basically, every company that had sports games planned on releasing their game on every single platform available.
While these kinds of games are quite repetitive even with sequels, it keeps up with the latest sports trends that allow it to be as realistic as possible with the current generation consoles at that time.
They continue to innovate and add a few game modes every year while adding more gameplay features as well. The problem is that it became a bit stale especially with EA Games.
This is how 2K Games was able to take over the sports genre and manage to overtake EA Games because the difference in improvement is quite astonishing.
In the end, both companies focused on different sports and just conquer that market.
There are too many sports games that have a high rating and they are too many to mention in this list. A few classics come to mind like Madden NFL 2001, NBA 2K3, and FIFA Soccer 2003.
Eternal Darkness: Sanity's Requiem
Eternal Darkness: Sanity's Requiem is a psychological horror game that resembles the same elements that made Resident Evil games great.
While Resident Evil set that norm for horror games, almost all the developers try to distinguish themselves with unique features and Eternal Darkness had their sanity feature to focus more on the mental aspect of your character.
While the horror games at this time focus more on gameplay elements than spreading pure terror to their players, the story of Eternal Darkness is a lot better and just boasts more content than your average horror game.
Super Smash Bros. Melee
Super Smash Bros. Melee is the impending sequel of the ultra-popular Super Smash Bros. They waited until the release of the Gamecube console to release this amazing title. It is regarded as the best fighting game of all time by most people.
This title boasts a total of 25 of Nintendo's most popular characters that you can play.
They added a ton of new game modes and features such as the single-player adventure, tournament modes, event match modes, and a lot more. Super Smash Bros Melee is the best fighting game but it is much less competitive because it focuses more on having fun.
Super Mario Sunshine
Gamecube would not be complete without Nintendo's biggest character taking the spotlight.
Mario is back with Super Mario Sunshine and while it features the same controls previous Mario games have been programmed, it breathes new air by introducing new gameplay mechanics.
The game improved upon its graphics since it came to a new console. The collectibles add a ton of replayability along with the secret areas. Super Mario Sunshine is one of the best single-players on the Dreamcast console and is a must-play for all fans and curious gamers.
Paper Mario: The Thousand-Year Door
Paper Mario was an ambitious adventure by Nintendo to take their beloved mascot and put it into an RPG. It was widely successful and it was only a matter of time before they release a sequel.
Paper Mario: The Thousand-Year Door lives up to the expectations.
With so many customizations like item combinations, 85 unique badges, and more special moves, the game is as vibrant as ever. It improves on every aspect as its predecessor and uses the power of the new Gamecube console to utilize it to its full potential.
Mario Kart: Double Dash!!
While Mario Kart has been around since Nintendo 64, the developers have a ton of data to use and avoid whatever the flaws were from their previous games.
They improved upon other aspects such as the janky controls from their previous game.
While it may not be the best Mario Kart in the franchise, it is definitely the best one on the Gamecube console and it is the go-to multiplayer game for playing with your friends or family.
Animal Crossing
Animal Crossing is Nintendo's version of the popular Harvest Moon that has been plaguing their previous consoles.
While it is a lot different from Harvest Moon, it is the same endless cycle of managing life on an island. Games like these are usually praised only if it balances activities like chores and entertainment at the same time.
Animal Crossing will certainly not disappoint as it has so much content to experience before it starts becoming stale.
If you are not into decorating and designing, the lifespan of the game will not be that long for you. With the game adjusting to the real-world clock, this gives it more balance in consuming all the content in the game as it contains seasonal activities.
The game has been Nintendo's entry to this type of genre and they took over immediately.
Tales of Symphonia
Tales of Symphonia is part of a long list of JRPGs made by Bandai Namco. The Tales series might not be that popular because each of the Tales games is separate from one another and tells a different story. Tales of Symphonia is their entry to the Gamecube console and it is your typical turn-based JRPG.
It has that same engaging combat system and tells a captivating story. Games like these are usually worth the money if you like playing RPGs and this is because it takes more than 50 hours to complete the game. It takes even more if you want to complete everything including side quests.
Metal Gear Solid: The Twin Snakes
Metal Gear Solid: The Twin Snakes is a remake of the original Metal Gear Solid but with improved graphics.
The MGS franchise is one of the biggest gaming franchises in the world and this is their debut on the Gamecube console.
Although it was a remake of the original, they mirrored the gameplay functions of Metal Gear Solid 2: Sons of Liberty which was the current MGS title at that time.
The original game was an instant classic and it deserves an instant spot on the list even without the improvements they made. It was a fitting debut for the franchise on the console but sadly, there were not any more titles after.
The Prince of Persia: Sands of Time
Another third-person action-adventure game that mixes exploration and combat together with an acrobatic protagonist named Dastan or more commonly known as "Prince".
While the gameplay themes are already common with a ton of games featuring the same elements, the smoothness of the combat and the vast exploration of the story makes this game an instant classic.
Prince of Persia: The Sands of Time received multiple awards including the "Best Action/Adventure Game" in 2003. Some critics also hail it as the "Console Game of the Year" as everything was nearly flawless because of how great the game design was.
Pikmin 1 & 2
Pikmin is an oddly wild game.
The premise of the game is that you crashed on a strange planet and have to rebuild your ship back together by recovering the parts. You only have 30 days to do it but, strangely enough, plants on this strange planet directly follow you and you can command them to get your ship back up.
These plants are called Pikmins and you can control at least 100 of them at once.
That is where the fun begins.
You explore the strange planet fighting monsters and you have 3 different Pikmins to control. It is strangely addicting and while the game is short, it did not take long for a sequel.
Tom Clancy's Splinter Cell and Chaos Theory
The series is based on the novels written by Tom Clancy who is a literary genius when to military science and espionage stories. Tom Clancy's Splinter Cell series all show a baffling story of covert operations that hinges on tactical realism that brings the environment, scenarios, stealth combat, and graphic design all to life.
Tom Clancy's Splinter Cell was by far the best of all the series stemming from Tom Clancy's literary works.
This includes the popular Rainbow Six, Ghost Recon, H.A.W.X., Endwar, and The Division. The original Splinter Cell won the "Console Game of the Year" while Splinter Cell Chaos Theory won the best PC game, best action/adventure game, and best commendation for graphics.
TimeSplitters Future Perfect
TimeSplitters Future Perfect is another classic game from the first-person shooter genre. The plot revolves around an evil race traveling in time trying to change history and lead it into a future of humankind's enslavement. TimeSplitters Perfect offers one of the best 2-player coop modes.
The storyline was well-written and the challenge mode brings more hours to the game for someone who enjoys ramping up difficulties. It also had a level creator and all sorts of different modes to play.
James Bond 007: Everything or Nothing
Movies that get made to games do not usually work out and vice versa.
While there are a few games out there that catch the essence of the movies they were based on, James Bond 007: Everything or Nothing manages to do that with their version of James Bond. Electronic Arts (EA Games) stuck with their 3rd-person perspective version of the game when GoldenEye was the standard they must live up to.
The game turned out fantastic even featuring a ton of levels to finish, boss fights, stealth missions, and a lot more. It even had a deathmatch multiplayer where you can play locally with others.
Overall, it was a great game that was recovering from an awful predecessor.
The Lord of the Rings: The Return of the King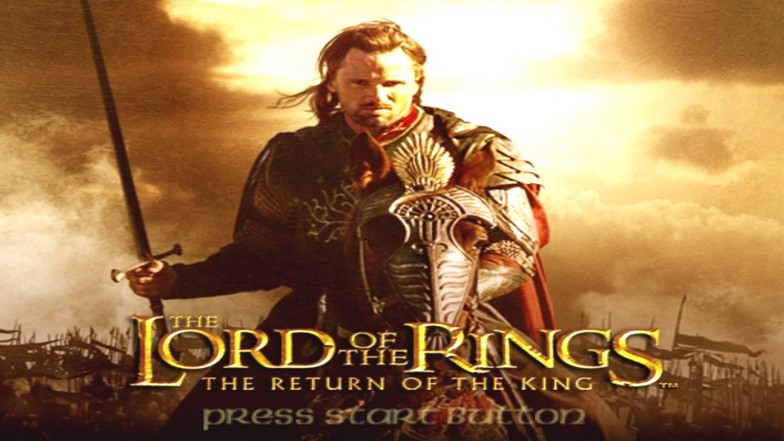 A game based on a movie title is never a good sign for a successful game but with EA's Lord of the Rings video game franchise, it was a bit shocking how great the games turned out. It followed most of the storylines in the movie with just minor changes to help the adventure feel more fluid by adding a few more fights.
The best feature of the game is the battle rating system which compels you to play well instead of just mindlessly killing orcs and Uruks.
The coop feature made it more enjoyable which added different paths to take as well.
Beyond Good & Evil
Beyond Good and Evil is another action-adventure game that mixes combat, stealth, and puzzle-solving with a setting based in the year 2435.
The protagonist, Jade, can also direct computer-controlled characters during the adventure which adds more flexibility to a linear action-adventure game.
They got nominated for the "Game of the Year" award in 2004 despite the lack of sales and popularity of the game during that time. All the critics have high praises for Beyond Good and Evil and there is no telling when a sequel will come out.
Metroid Prime
The highest-rated Gamecube game on the list (Metacritic) goes to Metroid Prime. 2D games were not as big as it was back in the 90s so Nintendo had a big decision to make when the fans wanted their beloved Metroid series to come back on the Gamecube console. Nintendo cave in and they had to deliver big because the genre was about to be phased out with the new technology of games.
So Nintendo adapted and made Metroid Prime a 3D action-adventure shooter where you play as Samus.
It was definitely a home run but as for fans of the original Metroid game, some were not too pleased with the changes as they would be happy playing another 2D side-scroller game.
While Nintendo delivered on such a good game and basically revitalizing an old franchise, the player reviews were still mixed. It is definitely one of the best Gamecube games out there.
Resident Evil 0
Resident Evil 0 was made as a prequel to the original Resident Evil and introduced new characters.
Seeing as this was the generation when Resident Evil 4 released, Capcom managed to make a new heroine that the public embraced. They struggled to make new characters and they always revolve around the same characters from Resident Evil 1, 2, and 3. It was also odd that they made this a Gamecube exclusive which limited their huge fanbase.
Resident Evil 0 was not like Resident Evil 4's over-the-shoulder camera. It was an improved version of the fixed camera that Resident Evil was known for.
Since the graphics were the best-looking Resident Evil game at the time, they included a new feature where you control both Rebecca and Billy at the same time. The game was great although not as horrifying as other Resident Evil games.
Freedom Fighters
Freedom Fighters was an innovative squad-based tactical third-person shooter where you constantly control your squad members in combat. This was the first of its kind and even though it was rudimentary, it paved way for other games to try out this style.
Originally, they wanted to go with a turn-based combat feature but this design worked to their advantage.
Though it did not get nominated for awards and such, this game is definitely underrated. Their attention to detail on the story and the environment made it as realistic as possible.
Conclusion
Nintendo's Gamecube brought a ton of classic games and produced some of the best titles from their biggest franchises. Some are even contenders for the best game of all time in their specific genre and they are all exclusives.
This is how big Nintendo is and how amazing their development studios are in creating high-quality sequels every single time.