What Are the Best PSP Games of All Time?
The PSP console era lasted 6 years long before the release of the PS Vita. The ease of connection allowed multiple PSPs to connect to each other and play multiplayer heavy games by connecting through WLAN.
The PSP retro console was able to produce classic titles from the world's most popular game franchises and was able to achieve great feats to build upon their franchise's brand on a hand-held console.
Of course, some of these franchises are already known because of their popularity in becoming one of the best PS1 games and best PS2 games as well.
There are a handful of classic PSP games and this article will list all the games that garnered praises from both the critics and the playerbase. What are the best PSP games of all time? Here is the list.
Classic PSP Games
God of War: Chains of Olympus
It was a big step for the God of War series to be released on a handheld console like the PSP just because of its success on the Playstation and the graphics and controls to be squished into a tiny screen.
They were able to blend the PS2 version of God of War onto the PSP perfectly with all the recycled sound effects and they were able to focus to work more on the graphics.
God of War: Chains of Olympus is a prequel to the original God of War and it added some bonus features like new challenges and more unlockables.
It is possible the best game that came out for the PSP and won the "Best PSP Game" award and other coveted awards in the PSP category.
God of War: Ghost of Sparta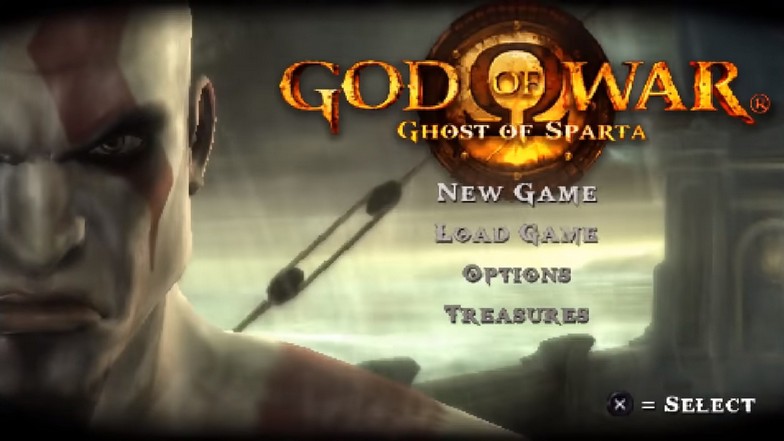 With the success of the Chains of Olympus and the God of War franchise in general, they introduced a new God of War game that is set between the story of the original God of War and God of War 2.
With regards to all aspects that make a great game, God of War: Ghost of Sparta has one of the best graphics, environment, combat in any PSP game ever released.
The developers have seemed to perfected and topped what they have done with Chains of Olympus and they continued to build Kratos' character in between titles.
God of War: Ghost of Sparta won 9 awards including the "Best PSP Game" award and "Best Handheld Game" award.
Grand Theft Auto: Chinatown Wars
Grand Theft Auto: Chinatown Wars first came out for the Nintendo DS which was disappointing as Grand Theft Auto started with Sony's PlayStation and Nintendo players were able to experience the first Grand Theft Auto game on a hand-held console by Nintendo first.
The story was surprisingly great and they introduced small combat additions which make the gameplay more fun which they looked to focus on.
Every other aspect seems above average and Grand Theft Auto thrives on providing as much content as possible available and they were able to deliver that same experience to the PSP console.
Grand Theft Auto: Liberty City Stories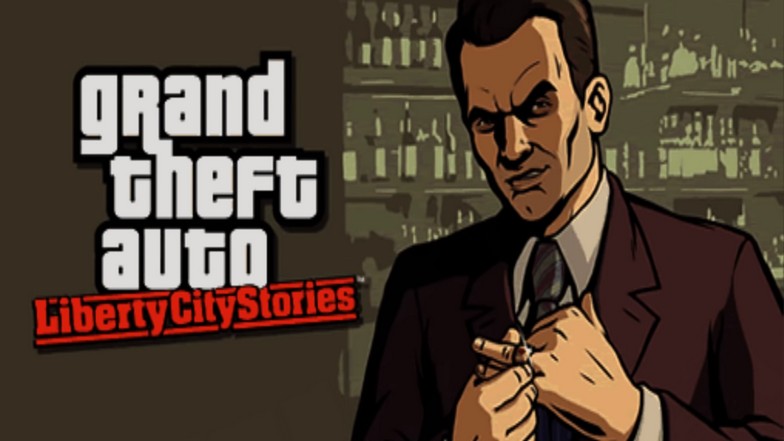 Grand Theft Auto: Liberty City Stories rely mostly on more gameplay content rather than a good free-flowing story.
While most of the fans love Grand Theft Auto for the variety of things you can do in the game, players still care about the story and it was quite subpar in Liberty City Stories.
The best feature is that they were able to squeeze in as much content as possible in Liberty City Stories and it was amazing to see a PSP console handle this stuff. Overall, you are still getting the full Grand Theft Auto experience on a hand-held PSP console.
Shin Megami Tensei: Persona 3 Portable
Based on the usual theme of Japanese story-telling, all of Shin Megami Tensei's Persona games are all themed around a high school boy student starting a new life and meets his/her Persona in a bizarre way. This JRPG focuses more on the storylines where you act as a detective trying to solve problems occurring and piecing them all together.
Throughout the playthrough, you will meet new playable characters and villains with a below-average pace but allows more flexibility for character development.
The combat system is nothing unique but the number of things you can do throughout the game makes it distinctive and sets it apart from other JRPGs back in the day.
While Persona 3 FES and the original Persona 3 was released before this one, they added a new female character to the Persona 3 Portable version on the PSP. In a game where they emphasize character development, it is already a big addition to the game and it is definitely one of the best JRPGs out there.
Lumines
Lumines is another Tetris-like game but is a little more fast-paced but made more simple.
If you also remember Puyo Pop, it might be a combination of both since the blocks in Lumines are always 4-tile square blocks with a 2-color combination on each tile.
This gives a different feel for the game and Lumines is as addicting as it can get compared to the two other games it is being compared to. It has a PSP Wi-Fi support and the two-player battles can be quite competitive and fun at the same time.
Metal Gear Solid: Peace Walker
Metal Gear Solid: Peace Walker starts its story after Metal Gear Solid: Snake Eater.
The unique feature in this game is that you can capture enemies to be somehow recruited to your squad. It is Peace Walker's best mechanic and is incredibly addicting to get as many people as you can as they are used for combat and research.
It has some sort of RPG element to the game because of the stats they have which adds so much more depth to the game.
The story is not long nor is it short but the amount of minigames available makes the game longer if you decide to finish all of them. Personally, Metal Gear Solid: Peace Walker has the potential to be the best game from the franchise even on the PSP console.
Metal Gear Solid: Portable Ops
Metal Gear Solid: Portable Ops started the move of recruiting and adding more customization as talked about in Peace Walker. Portable Ops released 4 years before and with its success, it means that players were not actually mad about Metal Gear Solid branching out of the stealth-action game more.
Maybe that is just because the game turned out to be more entertaining but games like Assassin's Creed received a lot of negative feedback from branching out of it to add more RPG elements.
Metal Gear Solid: Portable Ops started the movement and brought this addictive element into Metal Gear Solid and Peace Walker perfected it.
Final Fantasy Tactics: The War of the Lions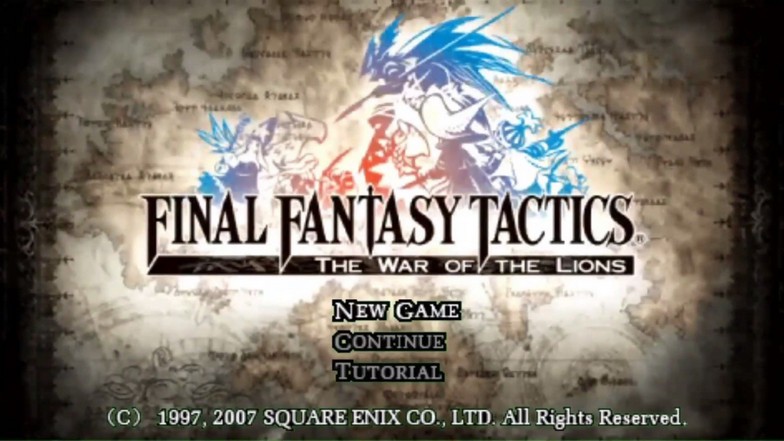 Final Fantasy Tactics: The War of the Lions was a remake of the original title which was already a great game. They added more missions, classes, multiplayer mode, professions, and a lot more that makes this remake like a brand new game.
The deep customization and the wide variety of classes you can try make the game so fun by experimenting with everything and at the same time, increases the overall replayability of the game.
It is one of the deepest Final Fantasy games out there and it came to the PSP console.
Crisis Core: Final Fantasy VII
Crisis Core: Final Fantasy VII looks like it specifically caters to the Final Fantasy VII hardcore fans but it introduces a new feel for the game based on the original game.
The story focuses more on Zack who is Cloud's friend before Final Fantasy VII took place so it can serve as a prequel to the original game.
The game does not have a turn-based combat system and instead, they adopted the Kingdom Hearts playstyle which is focused on real-time combat.
While the all-star cast of Final Fantasy VII with Sephiroth, Cloud, Tifa, and Aerith are out of the game, Zack Fair is as good as the main character as Cloud as his story was not touched on too much in the Final Fantasy VII story. With a few minor issues, it was able to stay true to Final Fantasy VII's core story roots and the ending is brilliant.
Tekken: Dark Resurrection
With Tekken: Dark Resurrection coming out on the PSP, it made the fans of the Tekken series flock to the PSP as it was the major Tekken title for a while in competitive play.
Although it is still played in most arcade stores, the PSP allowed linked battles with other owners everywhere which made it a major success for the game.
Tekken: Dark Resurrection was the next title after Tekken 5 and they added a ton of new game modes that is entertaining but everyone is all focused on how the combat mechanics changes.
They added two new characters including the extremely popular Lily.
The graphics were amazing and the controls were fluid which made it the staple fighting game among all consoles for a long time.
LittleBigPlanet
LittleBigPlanet was the biggest phenomenon that released on the PlayStation 3 where no one expected it to be this good for such a quirky game.
It had surprising depth and everything else was exceptional. The soundtrack, graphics, game design, and even an addicting multiplayer put the "Big" in LittleBigPlanet.
The PSP version was a direct port from the PlayStation 3 game and the game also seemed good to play as a pick-up-and-play game for the hand-held PSP console.
The controls made it harder to complete difficult challenges on the PSP but they are still doable. It became one of the best games to be ported on the PSP even without any further additions.
PixelJunk Monsters Deluxe
PixelJunk Monsters Deluxe is probably the most niche game on the list as it like 1/4 of the price of an AAA game. It is an insanely addicting tower-defense game that came out on the PlayStation online store and it could have been a good game for mobile phones as well.
The game design is top-notch quality and the art design made it look like it was coming from a AAA studio.
It is that good.
The game has hundreds of hours of fun if you decide to finish every single difficulty on all maps and finish all achievements and challenges.
Wipeout Pure
Wipeout Pure is a simple game. You race at an ultra-high-speed track with a ship equipped with futuristic weapons and literally blast your way to the finish line.
The game might lack a little depth but the game itself is incredibly addicting that makes it one of the best racing games that came out on the PSP console.
It features multiplayer support with Wi-Fi that can get up to 8 players in a single race. Multiple racing game modes to keep you occupied if you get burnt out from playing a specific game mode.
There's also great customization options with a great soundtrack and mesmerizing graphics to complement the high-speed races.
Disgaea: Afternoon of Darkness
Disgaea: Afternoon of Darkness is another game ported to the PSP console from the PlayStation 2.
It was a decent RPG game with all the right elements blending together.
Nothing stands out as the best aspect of it as everything is balanced out. The graphics, combat, environment design, game design, soundtracks, and even the game's humor are all above average.
The new features they added that were not available in the PlayStation 2 version of the game were the Etna Mode, multiplayer mode, and Geo Cubes which added a lot more things to do if you have finished the original game on the PlayStation 2.
Tactics Ogre: Let Us Cling Together
Tactics Ogre: Let Us Cling Together was another port that came 15 years after the original which was unfortunate considering it released near the end of the PSP console era.
Being such an odd title, you would be surprised as the game's best elements lie in its storytelling and great RPG elements are done right.
Square Enix has really mastered the RPG genre and has pushed out quality titles without rehashing all the same elements from their successful titles.
Tactics Ogre: Let Us Cling Together relies heavily on information where reading stories can affect your combat encounters which might be a turn people off for having a slower pace than other RPGs.
The game can be an acquired taste but it is definitely a must-play for RPG enthusiasts especially for those who have not played the original.
Conclusion
With an era spanning over 6 years, the PSP was able to produce countless classic titles including exclusive games from the biggest franchises like God of War, Grand Theft Auto, and Metal Gear Solid.
In my opinion, The PSP had more heavy and lengthy games for a hand-held console compared to the Nintendo DS but Nintendo produced a lot more gems for their games as they were more established in that category.