Best Audiophile Headphones for Gaming in 2022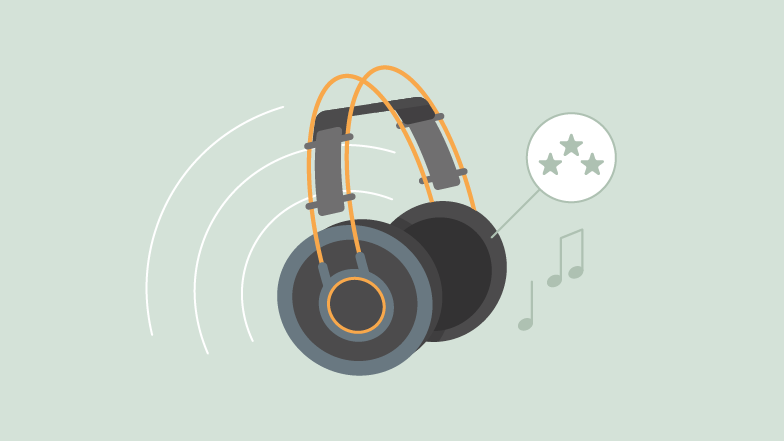 Photo: DiamondLobby
To keep DiamondLobby free to read, this post may contain affiliate links. Learn more
Using the highest-grade headphones for your gaming setup will not only allow you to fully immerse yourself in the games that you play but can also give you a competitive advantage over your opponents – especially if you play FPS games.
The cool thing about audiophile headphones is that they are multipurpose. You can use them for gaming and listening to music or movies in a quality that few get to experience.
In this guide, we will help you find the best audiophile headphones for gaming that best suit your needs and goals. To pick the products that you'll see reviewed below, we conducted extensive market research while considering each of the audiophile headphones:
Value for Money
Design
Headphones Type
Connectivity
Sound Quality
Noise Isolation
Comfort
Our best overall audiophile headphone pick is the HIFIMAN Arya Stealth, a top-of-the-range set of wired headphones at a premium price that boast almost unrivaled audio quality.
Let's take a closer look at our findings and selections depending on your budget.
The term "Audiophile" is widely used within the community for headphone enthusiasts. Audiophile headphones are often made out of the highest quality components in order to be able to reproduce sound signals with the highest possible accuracy.
As you could imagine, since audiophile headphones are really the best of the best across the board, they mostly come at quite a hefty price. During our research, we came across audiophile headphones that were as little as a few hundred dollars to as high as a few thousand.
The most prominent brands for audiophile headphones include Sennheiser, Audio Technica, and more.
The goal of this guide is to provide you with an honest review of the best audiophile headphones for gaming. To pick each of the products that you will see today, we conducted a lot of extensive research while considering a range of different aspects of each product to identify if they are worthwhile. Some of the things we took a look at were the value for money offered, connectivity type, whether the headset features noise cancellation, and much more – more on this below.
Every one of the products picked was selected based on prior knowledge, a whole lot of research, and community feedback. Our value lies deep down in being as honest and transparent in our findings so that you can really get your hands on an audiophile headset you'll love.
To pick the best audiophile headphones for gaming, we considered the following aspects of each product:
Value for Money
We strongly believe that nobody should have to spend more money on a product than they have to. One of our goals when picking the products that you'll see below is to ensure the utmost value for money. If a particular product was price way over what we believed it was actually worth in comparison to its competition, we excluded the item.
Design
For gamers, the visual appeal of each and every piece of gear – including the headphones, matters. While carrying out our research, we put a heavy emphasis on the design and made sure that the models we picked were all fully capable of being integrated within most gaming setups and themes.
Headphones Type
There are two main types of headphones – open-back and closed-back. Each one carries a set of unique advantages as well as drawbacks.
Connectivity
During our market research, we found that most audiophile headphones for gaming were fully wired. As a result, all six of the products that we have reviewed today use a wired as a mode of connectivity.
Sound Quality
Audiophile headphones are considered the best headphones across the board. The core feature that we had to make sure the individual products possesses was fantastic sound quality, especially for gaming.
Noise Isolation
The large majority of audiophile headphones that we've taken a look at feature noise isolation. This is a fundamental feature, which blocks off a large percentage of external sounds that you would otherwise hear – allowing you to fully immerse yourself in the games that you're playing.
As a result of that, most of the headphones that we've reviewed today do come with some sort of noise isolation. Do note that there are also plenty of open-back headphones that you can pick from should you be after more naturally sounding headphones.
Comfort
Straight and simple, we did not go for any audiophile headphones that we believed to have the potential to cause irritation or even pain after being used for a few hours of gaming. I have personally gone through many headsets over the years, and trust me when I say this – you don't want a headset that is uncomfortable – it will ruin your gaming experience no matter how good the audio is.
| | | | | |
| --- | --- | --- | --- | --- |
| Connectivity | Microphone | Noise-Cancellation | Transducer | Item Weight |
| Wired | No | No | Dynamic | 0.57 lbs |
The Sennheiser HD 660 S were not only our pick for the best open-back headphones for gaming, but also offers the most value for money amongst the audiophile headphones that we've reviewed.
The best price at the time of writing was $417.92.
Straight out of the box, we can see that the HD 660 S by Sennheiser hosts an ultra-light design in black weighing in at only 0.57 lbs, This makes this model the lightest from the lot that we've researched to date.
As far as sound quality, Sennheiser claims that this product was made specifically for listeners that are very demanding – also called audiophiles. On another note, the German manufacturer also states that the 660 S is one-up from the HD 650 both in terms of build and sound quality. For those that don't know, the HD 650 were one of the legendary headphones for gaming – and perhaps they still are.
One of the bigger reasons why the HD 660 S was such a success is due to the advanced transducers that this model makes use of. They were exclusively made by Sennheiser and feature super lightweight aluminum voice coils, which are directly integrated with the diaphragm fabric. This combination results in lower distortion and significantly better audio quality reproduction.
The dynamic frequency response of the HD 660 S means that the sound reproduced is exceptionally accurate – regardless of whether you are gaming or listening to music. On top of that, the 150 OHM impedance also helps towards achieving a more direct connection to a number of devices, making this headset for gaming suitable for a number of platforms including console, PC, and mobile gaming.
In regards to comfortability, when combining lightweight design with soft velour-covered ear cushioning and a pretty thick headband padding, rest assured that you won't even feel like you've worn a headset after hours of gaming.
If you're interested in the Sennheiser HD 660 S, you can buy this model from Amazon, the official Sennheiser website, and Copvquiet.
| | | | | |
| --- | --- | --- | --- | --- |
| Connectivity | Microphone | Noise-Cancellation | Transducer | Item Weight |
| Wired | No | No | Planar Magnetic | 0.89 lbs |
If you're really looking for top-of-the-line audiophile gaming headphones, then the HIFIMAN Arya is quite literally a no-brainer – as long as you can afford its hefty price point.
The best price at the time of writing was $1599.00.
The Arya by HEFIMAN boasts an impressive – both visual and physical designs across the board. With a total added weight of only 0.89 lbs, this model is one of the lighter options despite the metal construction and high-grade plastic build.
The most notable feature of the Arya is the nanometer thickness diaphragm. This technology was exclusively built by HIFIMAN, which is one of the core reasons why this headset has been so successful amongst audiophile lovers. It is single-handedly responsible for the truly remarkable quality of sound that this headset can reproduce.
Furthermore, the advanced asymmetrical magnet circuit technology integrated within the headphones further reduces the overall sound interference coming directly from the diaphragm.
To protect the drivers and optimize the open-back design, HIFIMAN have also integrated the patented "Window Shade" system.
These audiophile headphones for gaming also boast 35Ω of impedance, 90dB of sensitivity, and 8Hz to 65kHz of frequency response. Those are some pretty remarkable numbers.
If you were to ask me whether these headphones are really worth their price point, I would say absolutely yes. You don't need to take my word for it. Click here and scroll down to see what the community thinks.
If the HIFIMAN Arya is what you've been after, you can currently only buy these audiophile headphones from Amazon.
| | | | | |
| --- | --- | --- | --- | --- |
| Connectivity | Microphone | Noise-Cancellation | Transducer | Item Weight |
| Wired | No | No | Dynamic | 0.80 lbs |
The Beyerdynamic 710490 DT 1990 PRO boast a very clean and sleek design in black. The compact nature of the headset with the combination of high-quality padding guarantees an immersive audio experience regardless of the game at hand.
The best price at the time of writing was $595.00.
Design-wise, the DT 1990 PRO by Beyerdynamic nets a total weight of 0.80 lbs, which is slightly above average but that is mainly due to the dense metal that can be found throughout the build, which is also what makes this product feel high-end.
As far as comfort is concerned, the ear padding is wrapped in a soft microfiber fabric, which not only ensures a decent amount of breathability but also helps suppress any pressure from your ears coming from the slightly stronger headband.
In terms of performance, the DT 1990 PRO is mostly geared towards gamers who are after a more neutral and natural audio experience. Thanks to the well-balanced sound reproduction and deep extended bass, each bit of sound that comes out of the headphones can be heard and felt with intensity.
One unique bonus to this product is the 1-year extended warranty, which comes automatically with purchasing the product. A great piece of mind for those who are on the verge of spending multiple hundreds of dollars for this audiophile open-back headset.
If this Beyerdynamic model is what you've been after, you can buy it from the official Beyerdynamic website, Walmart, and Amazon.
Other Great Audiophile Headphones for Gaming
In case you didn't quite find what you were looking for above, below, we have three other fantastic audiophile gaming headphones.
Audio-Technica ATH-AD1000X
| | | | | |
| --- | --- | --- | --- | --- |
| Connectivity | Microphone | Noise-Cancellation | Transducer | Item Weight |
| Wired | No | No | Dynamic | 1.50 lbs |
If you have a bit of money to spare, then the Audio-Technica ATH-AD1000X is worth its every penny. From design and construction to comfortability and quality of audio, this audiophile headset for gaming is quite literally perfect.
The best price at the time of writing was $509.40.
From an aesthetic standpoint, the ATH-AD1000X features one of the cleanest and most compact looks from the lot that we've reviewed so far. This audiophile headset is significantly heavier, weighing in at 1.50 lbs. This is party due to the high rigidity magnesium alloy frame, which ensures a great level of durability and protection from daily wear and tears.
One of the most notable design features of this model is the 3D wing structure, which is designed in such a way to easily adapt to a range of different shapes and sizes of heads, ensuring a great level of all-around comfort.
To further enhance the comfortability features of this headset, Audio-Technica have installed extremely comfortable smooth-textured suede ear-fitting pads and headband that take any pressure off your ears.
As far as audio quality is concerned, with the ATH-AD1000X, you can expect a crystal-clear sound reproduction that sounds more natural than ever before, which is all thanks to the open-air ear cup design. If you're a fan of FPS games, thanks to the double air damping system, you will be able to hear all of those enemy positional cues necessary to give yourself an advantage over the competition.
If the price point of the ATH-AD1000X is a little too much for you, you can also check out the cheaper Audio-Technica ATH-AD700X and Audio-Technica ATH-AD500X who are also fantastic headphones for gaming.
If you'd like to make use of these headphones, you can buy them from the official Audio-Technical website and Amazon.
Beyerdynamic DT 990 PRO
| | | | | |
| --- | --- | --- | --- | --- |
| Connectivity | Microphone | Noise-Cancellation | Transducer | Item Weight |
| Wired | No | No | Dynamic | 0.77 lbs |
The Beyerdynamic DT 990 PRO are one of the audiophile headphones, which really caught our eye during our market research. From build quality to design and quality of audio, the DT 990 PRO can easily be any gamer's dream headphones.
The best price at the time of writing was $199.99.
Beyerdynamic's DT 990 PRO hosts a rather simple yet very aesthetical open-back design in black. The total weight of the headphones is 0.77 lbs, which is a fairly standard weight, especially amongst headphones with such fantastic construction as the DT 990 PRO's.
Though damage to the headphones is unlikely in case you drop them, one really cool feature of this model is that nearly every part is completely replaceable. So, if something breaks, you can easily and cheaply replace the given part and have a fully functioning audiophile headset for gaming right away.
The tremendous build design of the DT 990 PRO is also nicely complimented with soft velour ear and headband padding – perfect for long hours of comfortable and uninterrupted gaming.
In regards to the quality of sound, thanks to the open-back design, your in-game sound and voice chat will nicely mix up with sounds from your surrounding area. This will result in much more natural sound reproduction.
As these headphones have an open-back design, there is quite a bit of audio leakage, which can make the headset unsuitable for gaming that requires your full attention – such as FPS games, especially if you are gaming in a naturally loud environment. Do note that the people around you will also get to hear what is coming out of your headset.
If you're interested in the Beyerdynamic DT 990 PRO, you can grab this product both from Sweet Water and Amazon.
Audio-Technica ATH-M50X
| | | | | |
| --- | --- | --- | --- | --- |
| Connectivity | Microphone | Noise-Cancellation | Transducer | Item Weight |
| Wired | No | No | Dynamic | 0.63 |
And last but not least, we have the Audio-Technica ATH-M50X. It's cool and comfortable in design, fantastic at audio reproduction, and relatively affordable in price. Great for those seeking performance and value for money.
The best price at the time of writing was $149.00.
In terms of design, this model hosts a rather robust construction in black primarily made out of aluminum – resulting in the headphones to weight a total of just 0.63 lbs. Fairly lightweight considering the bulky nature of the headset.
This bulky nature, however, is fully thanks to all the comfortability features that the headphones are home to. From professional-grade earpads to comfortable headband materials, Audio-Technica guarantees complete comfort for hours on end.
As far as performance is concerned, these headphones boast exceptional sound clarity thanks to the extended frequency range that allows for deeper and more accurate bass responses. The manufacturers also claim that the product is praised by top audio engineers and pro audio reviewers, which is always a great sign.
To further improve on the performance side of things, it's worth mentioning that the ATH-M50X also features a circumaural design contour around the ears, which are directly responsible for the excellent sound isolation. If you live in a loud area of the city or there is a lot of external noise that you want to shut off while you play, then these headphones are perfect for you.
If you aren't a particularly big fan of wired audiophile headphones but really like this model, you'd be pleased to know that there is also a wireless Audio-Technica ATH-M50X. Both wired and wireless models are also available in a range of colors including white, blue, and purple.
If these headphones are what you've been looking for, you can buy them from Amazon, Best Buy, and the Audio-Technica website.
Shopping Tips for Getting Your Audiophile Headphones for Gaming
While doing the research for this guide, we came up with a few very relevant bits and pieces that you should consider before investing your hard-earned money in a headset for gaming.
Open-Back vs Closed-Back Headphones – Which One is Better?
Open-back headphones are designed in such a way so that external noise around you can mix in with the sound reproduced by the headset. This makes the sound quality sound a lot more natural. On the other hand, you have closed-back headphones, which aim for the complete opposite – block out any sound from outside and prevent any reproduced sound from escaping. This allows you to hear the reproduced audio loud and clear.
Closed-back headphones vary to a great extent. When audiophile headphones are concerned, you will find that many top-of-the-line products feature active noise cancellation, which is responsible for eliminating any external sound from interfering with your in-game audio.
At the end of the day, both are just as good. It is a matter of preference and how you want your in-game audio and voice chat to sound.
Wired or Wireless?
When it comes to high-end audiophile gaming headphones, it doesn't really matter whether they are wired or wireless. It is more whether you want cables dangling around your setup or if your gaming PC can even handle Bluetooth connectivity.
In case it can't and you really want wireless audiophile headphones for gaming, then you can simply get one of our recommended Bluetooth adapters, which can connect any Bluetooth-enabled peripheral with your non-Bluetooth PC.
Arguably, Comfort Is Just as Important as Quality of Audio
We all buy headphones with the goal of listening and experiencing higher-quality sound. Rarely do we consider comfort. Rather, we expect it to be a part of each product by default. This is not quite correct.
Having the best audiophile headphones for gaming is cool, but what if they start hurting your ears just after a few hours of gaming? Your initially awesome experience is slowly but surely getting ruined and the longer you play, the worse it gets.
As a result, if you find a headset that you like, just take a quick look at the ear padding and headband. Check out what they are made out of and whether it looks comfortable. Don't forget to check out the reviews of the product from previous buyers too. That should give you quite a good indication of whether or not the product is suitable for your needs or not.
Picking the Right Product for Your Needs
If you've come this far, you're probably struggling with picking the right audiophile headphones for your needs. To help you out, below, we've come up with three highly relevant scenarios alongside the best recommendations for each.
Scenario 1: You're on a budget but would still like to experience the incredible sound quality of audiophile headphones for gaming. Ideally, you'd like a headset that is cheap and is worth its money.
In this case, we'd recommend you our budget-friendly pick, the Audio-Technica ATH-M50X.
Scenario 2: You're serious about your gaming and don't want to make any compromises with your audio quality. As a result, you're only after the best and top-of-the-line audiophile headphones for gaming.
In this scenario, we'd highly suggest that you take a look at our best pick, the HIFIMAN Arya.
Scenario 3: You're neither on a budget nor have the goal of getting the best and most expensive audiophile headphones for gaming. Rather, you're after performance and value for money. In such a case, we'd suggest you check out the Sennheiser HD 660 S.
Final Thoughts
It's no secret that making use of one of the best audiophile headphones for gaming will completely transform your in-game experience. Though there are many great alternatives on the market today, we have brought to you what we believe to be the six best picks.
Aside from those, however, our initial final selection was made up of a total of ten audiophile headphones. The remaining four products included the Sennheiser Pro Audio HD 650, Philips Fidelio X3, beyerdynamic DT 880, and SteelSeries Arctis Pro.