The Best External Hard Drive for Gaming in 2022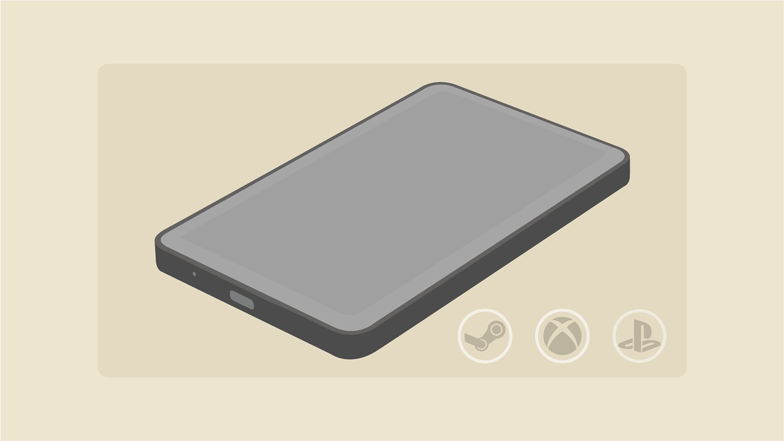 Photo: DiamondLobby
Back in the old console gaming days, freeing up space on an internal storage or memory card was an ordeal that took hours. Which games deserve to stay and which ones get the cut? Let me tell you that decision was never easy!
Luckily, those days are a thing of the past. Today's gamers have plenty of external hard drives available.
Now, all you need to decide on is which brand to buy and which capacity to get.
Unfortunately, that decision can still potentially take hours – if you're not prepared!
So in the spirit of helping a few gamers out, we've come up with the list of the best
external hard drives for the PC, PS4, and Xbox One. We've also rounded out the best
overall drive that can be used in all three platforms.
Overall Best External Hard Drive for All Platforms
Capacity: 4TB (available in 1TB and 2TB variants)
Dimensions: 4.5 x 3.2 x 0.5 inches
Weight: 4 ounces
Speed: 540 MB/s
Interface: USB 3.0, USB-C, USB-A
While SSDs benefit any platform, they're best used with a PC. That's because
most desktops and laptops already have fast 7,200 RPM hard drives, and only an
SSD can top that.
For a fast SSD with a bigger capacity, the VectoTech Rapid 4TB fits the bill
nicely. Unlike the average SSD that tops of at 2TB, this drive doubles that with a
4TB space. It's the perfect merging of lightning-fast 540 MB/s transfer speeds
with a generous capacity.
And the best part is that the VectoTech Rapid is a portable drive that doesn't
need to be plugged in. This is a feature that's undoubtedly appreciated by any
laptop gamer.
The Rapid SSD also comes in an elegant yet edgy aluminum enclosure. Not only
is it durable and scratch-resistant, but it's also resistant to extreme temperatures as well (from -25C up to 85C). The case can also keep your data safe even after
a 6-foot drop.
PC users can also exploit the USB 3.0 and USB-C ports to achieve faster
transfer speeds. If you're a gamer looking to play Steam games directly from
external storage, the VectoTech Rapid SSD is the drive for you.
Pros
Durable and heat-resistant aluminum enclosure
Elegant design
Fast data transfer speeds
Cons
Our Rating: 4.9 / 5.0
If you're interested in this external SSD, you can buy it from Newegg and Amazon.
Best External Hard Drive for PC Gaming
Capacity: 10TB (also comes in 4TB, 6TB, 8TB, ad 14TB variants)
Dimensions: 7.72 x 5.06 x 1.38 inches
Weight: 2.29 lbs
Speed: 170 MB/s
Interface: USB 3.1 and USB-C
The G-Technology G-Drive is one of the best external gaming hard drives for
laptop users looking for larger capacities. The 10TB capacity is all that you'll ever
need as a PC gamer.
At its core, the G-Drive marries the compactness of a portable drive with the
storage power of a desktop drive. You get the typical 3.5" drive of a desktop
model but in a much more compact form. Compare it side by side to a portable
drive, and it will come out only slightly larger. Note that you still need to plug this
in just like any desktop hard drive.
Further supporting the portability of the G-Drive is the durable aluminum
enclosure that makes it a very rugged drive. It's very much resistant to drops and
bumps. Aluminum also happens to be great at dissipating heat, so the G-Drive
doesn't overheat at all. Not to mention the aluminum casing gives this drive a
cool, sleek look.
The G-Drive is designed for high-speed data transfer for the mobile laptop gamer
thanks to its support for USB-C and USB 3.1. You can even charge compatible
laptops through this connection, so you don't need to whip out your charger. That means you only need to occupy one outlet for the G-Drive, great for crowded
cafes.
Gamers will also appreciate the fast 170 MB/s transfer speed of the G-Drive,
which is almost 70% faster than regular hard drives.
All in all, the G-Technology G-Drive is a fantastic laptop-friendly game drive that
gives power, performance, and portability.
Pros
Compact and portable 3.5" desktop drive
Huge capacity
High data transfer speed with USB-C support
Ability to power up a compatible laptop
Cons
Formatted for a Mac (needs a reformatting step for PC gamers)
Our Rating: 4.7 / 5.0
If you like this external drive, you can buy it from Amazon and Apple.
Capacity: 8TB
Dimensions: 7.06 x 4.65 x 1.63 inches
Weight: 2.43 lbs
Speed: 160 MB/s
Interface: USB 3.0
For an all-around external hard drive you can use with any platform, it's hard to
beat the Seagate Desktop. It's the ultimate storage solution for the ultimate
gamer managing multiple games across PC, PS4, and Xbox One.
First, you get a massive capacity of 8 TB. This alone is more than enough for
most console users, giving them the ability to store up to a hundred AAA game
titles with updates and patches to boot. Not to mention it gives excellent buffer
room in anticipation of next-gen consoles.
PC users will appreciate the added storage not just for their games, but for their
other files as well such as streaming videos. It's not a portable drive, though, so
laptop gamers will find it harder to carry around (although it's relatively lighter
than your typical desktop drive).
The Seagate Desktop also has an exceptionally fast data transfer rate for a hard
drive, at around 160 MB/s. It's excellent for playing console games directly from
the drive with an improvement in loading times. The unit didn't overheat, either,
even when continuously plugged and used.
Best of all, the price tag of the Seagate Desktop is pretty reasonable. Averaging
just around $140, it's a cost-effective storage solution for any gamer. Overall, this
is the last gaming drive you'll probably need for a long time.
Pros
Reasonable cost per GB
Exceptional data transfer speeds
Bigger capacity
Cons
Our Rating: 4.7 / 5.0
If you're a fan of this Seagate model, you can buy it from Amazon and Best Buy.
Capacity: 5TB (also available in 1TB, 2TB, and 4TB variants)
Dimensions: 4.22 x 2.95 x 0.75 inches
Weight: 7.41 ounces
Speed: 130 MB/s
Interface: USB 3.0 and USB 2.0
The WD My Passport Portable drive is a great general-purpose external hard
drive.
For the PC gamer, they also benefit from the extra features of the WD My
Passport that a console gamer can't. One of these is the pre-installed WD
Backup software, which is great if you forget to backup your data regularly. The
drive also has 256-bit AES hardware encryption, so your games and other
sensitive files are protected. Finally, the WD Discovery app makes managing the
files in the drive easy.
Beyond these features, the My Passport is a good drive with matching
performance. The transfer speed of 130 MB/s is an excellent middle ground,
shortening file copy times significantly. It's not as fast for directly playing games
from the drive, however, making this more of a storage and archive solution.
Visually, the My Passport is gorgeously slim. The new form factor makes it more
portable than ever. While black is a nice default color, it also comes in a cooler
blue or bolder red hue.
Overall, the My Passport external drive is an excellent budget solution for the
casual gamer. You get good capacity, useful features, and a portable form factor.
Pros
Slim and portable
Lots of built-in security and file management features
Three years warranty
Cons
Our Rating: 4.5 / 5.0
If you're interested in this 5TB WD hard drive, you can purchase it from Amazon and Best Buy.
Best External Hard Drive for PS4
Capacity: 4TB (also comes in 2TB variant)
Dimensions: 4.47 x 2.99 x 0.38 inches
Weight: 4.75 ounces
Speed: 5,400 RPM
Interface: USB 3.0 and USB 2.0
This is the PS4 version of Seagate's excellent line of console-specific hard
drives, the Game Drive. The default 2TB capacity is great for casual PS4 owners,
but we think the 4TB gives more bang for the buck. The latter makes an excellent
companion to space-hungry 4K games of the PS4 Pro.
The PS4 Game Drive comes in an appropriate black and blue color motif, which
is instantly recognizable to any PS4 owner. It would appear great when placed
side by side with the console; too bad it isn't a desktop drive that can be propped
up. The drive has a slim form factor, which makes it easy to transport the drive
from place to place.
Performance-wise, the Game Drive gives noticeable performance boosts versus
the PS4's internal drive. The USB 3.0 connection makes data transfer speeds
pretty fast, so you can expect faster load times here.
At its core, though, there isn't anything much else going on with the Game Drive.
There are no additional features or anything, but that's what makes it such an
excellent PS4 storage solution. The only drawback is that it's costlier per GB
compared to other drives.
Pros
Official Sony-licensed hard drive
The iconic black and blue PS4 theme
4TB capacity
Cons
Expensive per GB compared to other hard drives
Our Rating: 4.6 / 5.0
If this external HDD solves all your storage problems, you can purchase it from Best Buy and Amazon.
Capacity: 8TB (available in variants from 500GB to 16TB)
Dimensions: 4.75 x 1.75 x 4.75 inches
Weight: 2.50 lbs
Speed: 7,200 RPM
Interface: USB 3.0 and USB 2.0
The Fantom Drive GForce 3 is one of the best external hard drives in terms of
capacity range and transfer speed.
The GForce 3 looks and feels like a small tank with its black aluminum casing.
That outer casing is surprisingly durable and hardy, able to protect the drive
inside from impacts. Apart from this, aluminum is an effective cooling material. It
does a great job at dissipating heat from the drive without the need to use fans.
Hence, you'll find the GForce 3 to be one quiet drive.
Performance-wise, the GForce 3 is one of the few external HDDs that use 7,200
RPM drives. That gives this drive faster transfer speeds than your average 5,400
RPM hard drive and short of an SSD. You'll get blazing load times and copy
speeds while enjoying the high capacities of an external HDD.
And what a range of capacities the GForce 3 has. You'll get to pick your
preferred storage space from 500GB up to 16TB. That gives you plenty of
flexibility. Casual user? A 2TB drive is an excellent sweet spot. A pro gamer with
a PS4 Pro? Go the limit and get an 8TB GForce 3.
Overall, the Fantom Drive GForce 3 is a fast and powerful 7,200 RPM desktop
hard drive with lots of capacity options.
Pros
Fast 7,200 RPM speed
Fanless design
Wide range of storage capacities
Cons
Our Rating: 4.7 / 5.0
The Fantom 8TB HDD can currently only be purchased from sites like Amazon.
Capacity: 1TB (also available in 500GB variant)
Dimensions: 4.33 x 0.45 x 2.09 inches
Weight: 3.53 ounces
Speed: 1.050 GB/s
Interface: USB 3.0, Thunderbolt 3
The Crucial X8 is an ultra-compact and surprisingly affordable SSD for console
gaming. It's quoted to have transfer speeds of up to 1.050 GB/s, which is double
of what most gaming SSDs can achieve.
You'll quickly find that the 1.050 GB/s transfer speed is only reserved when using
a Thunderbolt 3 connection. With console gaming that uses USB 3.0, however,
you'll reach only a fraction of that at around 410 MB/s. Granted, it's still faster
than most external HDDs.
However, if you look at everything else, even this fraction of a transfer speed
seems impressive. The X8 is super compact, around the same size as an
iPhone. That makes it easy to carry around in your pocket. The enclosure of the
X8 is black aluminum, for exceptional durability.
Indeed, the X8 is quite hardy. It can withstand drops from up to 7.5 feet, extreme
temperatures, and even vibration. That gives you some peace of mind knowing
your game saves are well protected.
The best part of this drive is probably its price tag. This makes the Crucial X8 a
great budget option (relatively speaking) if you're shopping around for an SSD.
Pros
Affordable SSD
Very slim and compact
Shockproof and temperature-resistant
Cons
Operates at less than 50% of its max transfer speeds when used with any console
Our Rating: 4.6 / 5.0
If you're interested in the Crucial X8, you can buy it from Amazon and the Crucial website.
Best External Hard Drive for Xbox One
Capacity: 5TB (also available in 2TB, 3TB, and 4TB variants)
Dimensions: 4.6 x 3.15 x 0.58 inches
Weight: 8.16 ounces
Speed: 130 MB/s (5,400 RPM drive)
Interface: USB 2.0 and 3.0
Western Digital's WD_Black line is their range of external hard drives designed
specifically for gamers, with the flagship P10. While compatible with every
platform, the Xbox One version is our favorite thanks to the included Xbox Game
Pass Ultimate subscription.
If you haven't used the service yet, getting this drive is an excellent way to do it
as you get two months free; plenty of time to fill the drive with titles off the store.
Beyond the free subscription, the P10 is a fantastic drive gaming drive at its core.
It comes in a variety of capacities for every gaming need, but we prefer the 5TB
for maximum storage power. It has a transfer speed of 130 MB/s, slightly more
than what the internal drive of the Xbox One itself can handle.
The P10 also has exceptional heat management, as it will not overheat even one
bit during extended usage. One thing you'll notice (and a lot of gamers as well) is
that it produces a faint sound when used for more extended periods. Thankfully,
it isn't as annoying as you'd expect.
The outer enclosure of the P10 also gives the drive excellent protection from
bumps, bruises, and the inevitable accidental drop. It gives the drive a cool look
as well. The ridged texture and jet black color match the hue of the Xbox One
quite well (or complements it, in case you got the white version).
Overall, the WD_Black P10 Game Drive is one of the best external hard drives
you can get for the console. The higher speed and bigger capacity make it the
perfect companion to the demanding performance of the Xbox One X.
Pros
Excellent transfer speed
Generous capacity
The rugged and durable metallic enclosure
Free two-month subscription to Xbox game Pass Ultimate
Cons
Slight humming sound when used for long periods
Our Rating: 4.7 / 5.0
If you're interested in this external drive, you can buy it from Amazon and Best Buy.
Capacity: 8 TB
Dimensions: 4.65 x 1.61 x 7.8 inches
Weight: 1.96 lbs
Speed:
Interface: USB 3.0
If you're looking for a desktop hard drive with beefy storage space, the Seagate
Game Drive Hub is for you. It features 8 TB for storage space, giving your Xbox
One the maximum storage it can handle.
But one of the things that make the Game Drive Hub great is the two USB 3.0
ports located at the front. They effectively act as extensions of your Xbox One's
USB port, compensating for the slot the drive occupies in your console (plus an
extra slot).
You can use this USB slot just like you would in your console. You can use
controllers, steering wheels, and other peripherals with it, plus you can charge
your phone as well. You can even connect another external hard drive to it.
Performance-wise, the Game Drive Hub is as fast as you can expect from a
desktop drive. Games load faster, and gameplay was generally faster with titles
loaded from this drive.
Plus, it comes in the pristine white color that matches the one with the Xbox One
white edition or sets up a nice contrast with the original black console.
All of these reasons make the Game Drive Hub, as the name suggests, truly a
hub for your Xbox system. No doubt it will continue to be as you prepare for the
next generation Series X.
Pros
Two front USB 3.0 ports
Generous 8 TB space
Fast transfer speeds
Cons
Generates some noise while reading/writing data
Our Rating: 4.7 / 5.0
If you're interested in this Seagate hard drive, you can buy it from Best Buy and Amazon.
Capacity: 2TB (also available in 500GB and 1TB variants)
Dimensions: 2.3 x 0.40 x 3.0 inches
Weight: 1.6 ounces
Speed: 540 MB/s
Interface: USB 3.0, USB-C, USB-A
As far as external gaming SSDs go, the Samsung T5 is one of the better ones
you can pick. The electronics brand has become something of a key player when
it comes to SSDs, and it's easy to see why with this drive.
The T5 is compact and portable, with all the power of an SSD. You can easily
carry it around in your pocket and take it over to a friend's house. Its slim form
factor is complemented with a wide range of colors to suit your style, taste, and
preference.
And like any SSD, it's also exceptionally more durable and heat-resistant than
your average HDD. It can survive a drop from up to 2 meters.
The T5 will undoubtedly give your load times a significant boost if you play Xbox
One games directly off it. The 540 MB/s speed boots up a game up to 5x faster
compared to the console's internal storage. The T5 is actually ideal as an ultra-
fast boot disk, used to store and load demanding games.
The 2TB might be a bit of a letdown compared to other storage options out there,
but it's around average as far as SSDs are concerned. For casual users, though,
this should be more than enough.
Overall, the Samsung T5 is a fantastic pick for your first gaming SSD.
Pros
Super-fast speeds of 540 MB/s
Slim and portable
Shockproof and resistant to extreme temperatures
Cons
Smaller 2TB capacity might not be enough for some power users
Our Rating: 4.9 / 5.0
If the Samsung T5 is the external hard drive you've been after, you can buy it from Best Buy, the official Samsung website, and Amazon.