Why Does Roblox Keep Crashing?
Image credit: Roblox Corporation
Many have come and go, but Roblox stays a constant among both young and older players. It's just a game that, despite its arguably childish graphics, has clicked with a lot of players. It actually has a wide array of interesting games, fun events, and one can really find a community that they click with.
Since you're reading this article, you're probably among the millions of players who play Roblox, except instead of smoothly playing your favorite Roblox game, you're mulling in front of a black screen wondering what the heck went wrong.
The game does crash for a lot of people. Thankfully, Roblox players are all about that community building so they always make it a point to start a conversation and assist their co-players.
In this article, we've gathered some of the most recurring issues that have been posted on the Roblox dev sites and other discussion boards; and we have listed effective troubleshooting ways that were identified by players themselves.
Does Your PC Meet the Roblox Minimum System Requirements?
Roblox isn't by any means heavy on the requirement needs, but you shouldn't play it on a computer that is more than five years old or a laptop that is more than three years old. Roblox is still standing strong now and constantly receives updates.
If Roblox previously ran smoothly on your old PC but after an update, Roblox keeps crashing, then chances are that the issue is your hardware.
Roblox Minimum System Requirements
CPU: Any CPU released after 2005 with 1.6 GHz clock speed or better
GPU: A graphics card with DirectX 10 support
RAM: At least 1 GB of RAM
Storage: At least 20 MB of storage space
Operating System: Windows 7/8/10 32-Bit or 64-Bit
For your CPU, the barest minimum that you can use is either an AMD Athlon 64 X2 3800 or an Intel Core 2 Duo E6320. However, Roblox devs have noted that older AMD processors tend to be more unstable more than their similarly old Intel counterparts.
As for the GPU, technically any new graphics card will be perfectly fine. Even integrated graphics are acceptable. At the very least, you should have an Nvidia GeForce 8-series.
On average, Roblox uses around 500 MB. It should not be big, but if there are times when the game takes a lot of resources in your system, it's either because you have corrupted files or your RAM isn't being optimized for the game. The best thing to do if you don't have the budget to buy new RAM is to allocate more RAM to Roblox.
Are You Opening Roblox Games Through the Website?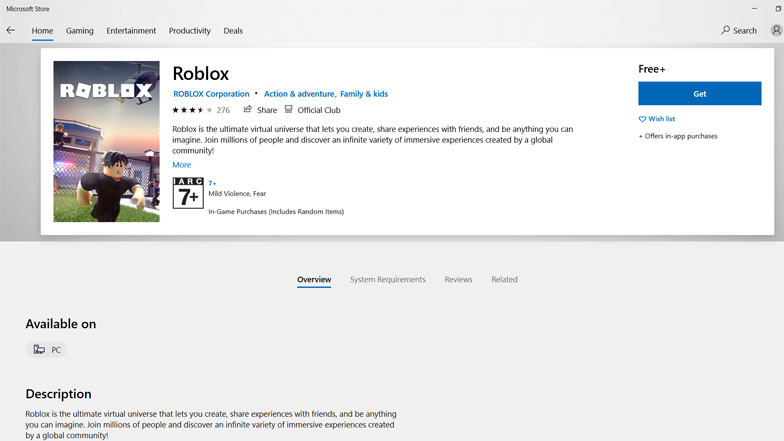 We truly believe that one of the reasons why Roblox became a phenomenon among a lot of players is because of its accessibility. While other games have heaps of hardware requirements and are only accessible via specific gaming platforms, any player can see the millions of available Roblox games through a website.
Now, though Roblox was made in the early part of the 2000s when browser games were extremely popular, the game has adapted to the modernities of gaming life.
If you're still accessing certain Roblox games through the website, it might actually be the cause of your problems.
If you are on Windows, it's best to play Roblox on the Microsoft Store. Never download any game, not just Roblox, on dubious websites or application stores.
Have You Updated Your Graphics Driver?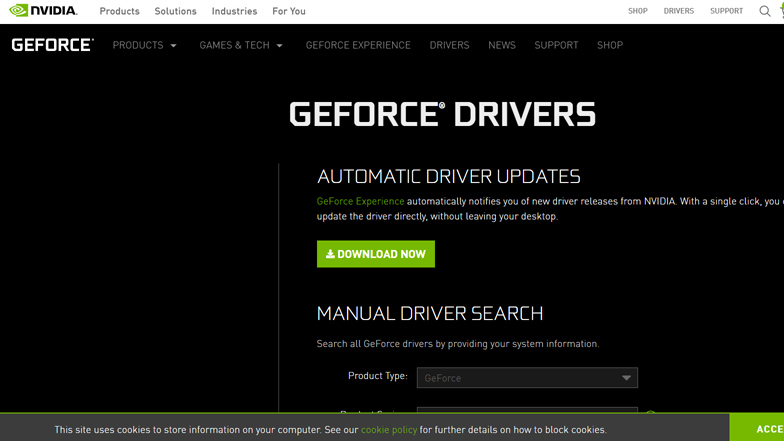 No matter what game you're playing, as long as the devs keep adding new stuff in, then expect consistent change of needs over time.
Apart from the hardware that inevitably needs replacing if it's more than five years old already, software is also a key component of playing a game.
Whenever Roblox crashes and the issues that you are getting involve freezing, random lines appearing on screen, graphic glitches, then chances are it's your graphics card that's the issue.
Don't worry, you don't necessarily have to buy a replacement. You know your GPU is a lost cause if you're hearing odd noises. If not, your GPU could probably still be salvaged with a driver update.
If you have an Nvidia GPU, all you have to do is to go to the GeForce Experience app, look at the upper right-hand corner of the app which should have the "Check for Updates" button. If there is an update, the download button will be in green.
For AMD users, updating is equally as easy. First, right click on your desktop. One of the options that will appear on the drop down menu is "AMD Radeon Settings". Once you click on that, the AMD Settings window will appear. The lower left hand corner has a small button that should show if your drivers are updated or not. Click on that button and click the "Check for Updates". The latest version will be shown beside the "Check for Updates". A drop down arrow should appear, where you will be given upgrade options which are: Express Upgrade and Custom Upgrade.
Are You Using Roblox Exploits?
Is that a yes? Don't worry, we're not judging you.
Just kidding. We're totally judging you.
Exploits are not a natural part of the game files or the game itself. That's why they're called as such. Exploits are oftentimes injectable DLL files that are used to bypass certain in-game restrictions. For example, there are exploits that allow players to enter inaccessible areas in a game.
So, players who use exploits are cheaters. Don't be a cheater.
If Roblox literally crashed on you while you were cheating, it should already be a wake-up call. The game is most likely rejecting foreign files. Oh, and you'll also probably be banned.
Not to mention, Roblox does have an anti-cheat system and it could be blocking the game from running well.
What's the use of playing a game if you're not challenging yourself, right?
Summary
As if a true testament to what kind of a game it is, Roblox crashes are also easily solved. Based on what we see, it's really less about the game and more about your existing software.
If you really want to play games without a hitch, make sure your PC or laptop is in tip top shape.