Can My PC Run Total War: Warhammer III?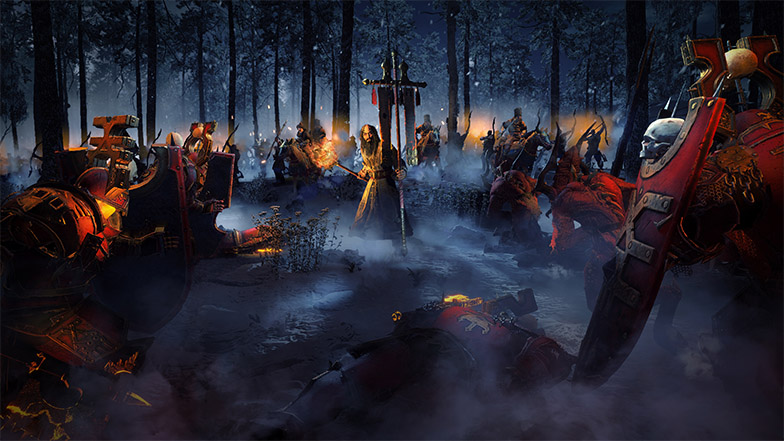 Image credit: Creative Assembly
The Total War series has, time and time again, released a lot of interesting battle strategy games that are hard to forget. Add in the fact that it's a part of a bigger game culture which is the Warhammer fantasy.
Among the Total War games though, a lot of critics are saying that Total War: Warhammer III is the most complete game among its brothers. Not to mention, just by the looks themselves, it seems totally amazing graphics-wise.
The developers describe the game as a "cataclysmic conclusion". That may be true for the Total War game series, but let's hope that won't happen to your computer when you try to download and play it.
Now, don't press that enticing green "Add to Cart" button yet. You may end up paying more than what you bargained for.
In this article, we're gonna help you answer the vital question of whether your PC or laptop can run Total War: Warhammer III.
Minimum PC Requirements
CPU: Intel Core i3, Ryzen 3 series
GPU: Nvidia GeForce GTX 900, AMD Radeon RX 400 series, Intel Iris Xe Graphics
RAM: 6 GB RAM
Storage: At least 120 GB of available space
Operating System: Minimum of Windows 7, 64-Bit
CPU
Surprisingly, all one needs to run Total War: Warhammer III is any processor from either the Intel Core i3 or Ryzen 3 series.
However, based on our experience with games that have multiple units, we highly recommend giving your computer a breathing space with a better CPU.
The developers didn't cite anything specific, so long as it's an Intel Core i5 or a Ryzen 5 chip.
Based on their recommended graphics card though, it would look like some of the better options include an Intel Core i5-9600K or an AMD Ryzen 5 2600. These CPUs would severely minimize bottlenecks.
GPU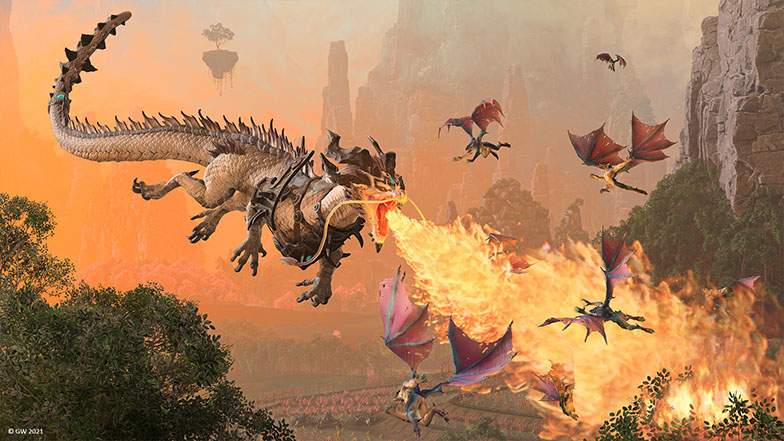 Total War: Warhammer III devs require at least any card from the Nvidia GeForce GTX 900 line or from the AMD RX 400 series, or an Intel Iris Xe integrated graphics.
The game is definitely brilliant and vivid looking, but at the same time, it has that classic feel that's reminiscent of 90s strategy games and MMORPGs.
We don't think you need anything excessive when it comes to a GPU, so the developers recommend an Nvidia GeForce GTX 1660 Ti or an AMD RX 5600-XT.
Between these two, the AMD RX 5600-XT seems to be the superior card when based solely on user benchmarks. In fact, there are some reviews that its performance is between an Nvidia GeForce GTX 2060 and a 1660 Super.
RAM
We're going to be honest with you, RAM is very important in games like these.
At the minimum, you have to have at least 6 GB of RAM.
What is recommended though is 8 GB of RAM. RAMs of this size costs on average around $30.
Why is having a decent RAM so important in a game like Total War: Warhammer III? Because it could spell the line between enjoyable gameplay to a game that is totally breaking down.
Although the best option is to have a good amount of RAM, you could also do some RAM-increasing techniques to give yourself a boost.
Storage
Hold your horses! This game is proving to be quite big in a literal sense.
To download Total War: Warhammer III, you need to have at least 120 GB of free space. Beware though, that doesn't mean you only need to have 120 GB and the rest is history.
Generally speaking, the installation process also takes up a bit of memory. Not only that, we're also expecting Total War: Warhammer III to have several patches.
As a rule of thumb, it would be good to have at least five times the storage compared to the game that you are installing; especially if you're a big gamer.
You can get around 256 GB of SSD since solid-state drives don't come cheap. What you can do is buy a 1TB HDD.
Operating System
Thankfully, you can still play Total War: Warhammer III even on a Windows 7 64-bit. The developers do recommend at least a Windows 10 64-bit and, honestly, we urge you to update if you haven't already.
Windows 7 hasn't been touched by Microsoft for a long time and this might hamper game updates and integrity.
Summary
Even though Total War: Warhammer III looks like a pretty straightforward game, it does have some characteristics that should make you think about certain aspects of your PC build.
In particular, you ought to buy a really good CPU and high enough RAM. Not only will it be good enough for your PC or laptop to run Total War: Warhammer III, it would probably be good to use for years.