Why Does Valorant Keep Crashing?
Image credit: Riot Games
Valorant is an extremely popular first person shooter game from the maker of League of Legends. What makes it different from traditional FPS games is that instead of using common war themes, the setting is in the future.
The result? A colorful and highly animated game with a lot of fun and unique elements.
There are a lot of Valorant players and, ever since its release, it has undoubtedly risen in popularity more and more.
However, there are a number of players who are experiencing crashes while in-game and it has been a frustrating ordeal ever since. Valorant isn't the type of game that you can pause and save at any time. It is real-time so winning and losing also happens real time.
If you are among the unlucky few that experiences game breaking crashes, then this article is definitely your saving grace. We have compiled a number of identified reasons why Valorant keeps crashing, from both the developer and thousands of players. We've also included ways to solve the issue in the easiest and most user friendly way.
Does Your PC Meet the Minimum Requirements?
Depending on the quality of game you want, your PC can either have an acceptable spec but rather mediocre gaming quality at 30 frames per second; or your PC can also have some pretty good specs with an equally good performance.
Either way, you should make sure that your PC can run Valorant even before you attempt to download the game. Lower specs, or even higher (i.e. Windows 11), will probably cause the game to crash.
Valorant Minimum PC Requirements
CPU: Intel Core 2 Duo E8400, AMD Athlon 200GE
GPU: Intel HD 4000, Radeon R5 200
RAM: 4 GB
Storage: 20 to 30 GB of available space
Operating System: Windows 7/8/10 64-Bit
Valorant Recommended PC Requirements
CPU: Intel Core i3-4150, AMD Ryzen 3 1200
GPU: NVIDIA GeForce GT 730, AMD
RAM: 4 GB or more
Storage: 20 to 30 GB of available space
Operating System: Windows 7/8/10 64-Bit
Is Your VSync Turned On or Off?
Vertical Synchronization, more popularly known among gamers as VSync, is what enables the synchronization between the refresh rate of your monitor and the maximum frames per second in the game.
If the VSync isn't synchronized, the result could be catastrophic.
Sometimes, you won't notice it, but without the VSync turned on, the display could be bigger than what it should actually be. Worse, there could be screen tearing or vertical glitches.
Now, some players prefer turning their VSync off to enjoy higher refresh rates. If you are one of these people but you're experiencing crashes in-game, try to turn your VSync on and re-launch the game.
To turn your Vsync on, go to your Nvidia control panel and go to the Manage 3D Settings. Under the "I would like to use the following 3D Settings", look for Vertical Sync. Choose "Force" from the menu.
On the other hand, if you have an AMD GPU, go to the software of AMD, click on the cog wheel at the upper right hand corner of the window, navigate the Graphics tab, and under the "Wait for vertical refresh rate", choose the "Always On" option.
Is Your Windows Updated?
The great thing about Windows 7, 8, and 10 is that they have automatic updates that address a number of things, from security updates to app suitability.
One Reddit Valorant player said that they actually had a Windows 10 version 1903 installed on their PC. Unfortunately, since December 2020, this version is no longer being supported.
Fortunately for this user, they were able to check this out and update their systems quickly.
Updating your Windows is really easy. First, search for the "Windows Update Settings" on your search bar. A window will appear with the top part detailing if your Windows version is the latest. If it isn't, you can easily check for updates with a single button.
Are Your GPU Drivers Updated?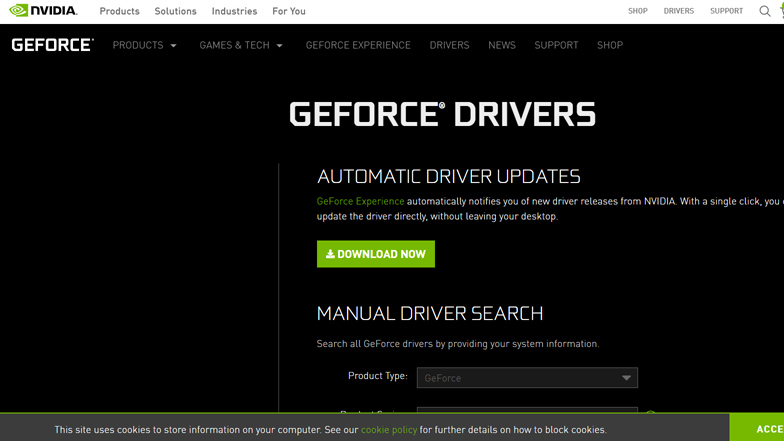 The same Reddit user who noticed that their version of Windows was not updated also said that they subsequently updated their GPU drivers.
Much like updating your Windows, downloading the latest driver for your graphics card also comes with significant improvements. It often comes with speed boosts, addressing bugs, and even completely new features that can enhance your system's performance.
If you have an Nvidia, simply go to your Nvidia GeForce Experience software and navigate to the Drivers tab to check for updates. If your driver is not updated, you will automatically see a green Download button.
Once you click the Download button, the update will automatically commence.
Is Your Frame Rate the Right Amount For Your Monitor?
Related to the VSync and Nvidia's Gsync technology, when your PC hardware is top of the line, there could be times when your frame rate is going overboard of upwards 400 fps.
The very first lesson about frame rates is that they should go along with the capacity of your monitor. Basically, if you have a 60 Hz monitor and you are attempting to run your game at 120 fps, then you are in for a bad time.
Put a cap on your fps. Don't go overboard. There's a reason why there are best FPS settings for Valorant.
If you have a 144 Hz monitor, enable your Nvidia Gsync and cap the in-game fps to 144. The same goes with 60 Hz monitors.
What is the RAM Priority for Valorant?
This tip is a bit odd than what we're usually accustomed to, but for some player, it has worked.
The game only needs about 30-40% of RAM storage in order to run properly, so anything above that is an unnecessary use of resources and anything below is not optimal.
To raise your RAM priority to "Above Normal", go to your Task Manager then navigate the Details tab. From the list of active applications, look for Valorant and right click on the game. Go to the Set Priority drop down list where an option of priority-setting will appear. Among them is the "Above Normal" option.
Some players have reported great success using this method and we hope you do too.
Summary
Based on our observations, a lot of players can easily go overboard especially when it comes to the graphic settings. This is understandable since Valorant is an incredibly fun game to play partnered with the best graphics possible.
We have to remember though that there are no unlimited acceptable settings and we have to follow the requirements of both the game and our own hardware.