Our mission is simple: to become the number one site for modern gaming tutorials.
Our Team
With a tight focus on AAA games, the DiamondLobby team is dedicated to helping you improve at the games where skill and knowledge really matters.
We play games, we study games, we analyze professional gameplay, and we turn knowledge into simple, actionable tutorials to help you improve.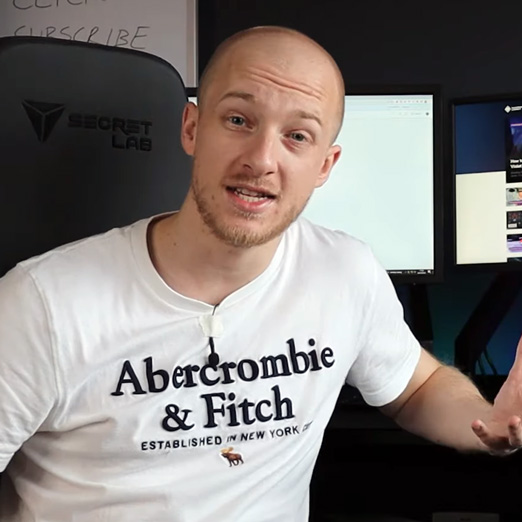 We're a proudly diverse team representing every region of the world.
View all of our authors here.
Who are we?
DiamondLobby is a growing team of gaming fanatics that teach you how to become better players at competitive video games.
We play every game we're writing about. We're problem solvers at heart. We go into every game asking "what will people need to know about this?" – and then we answer those problems in our high quality guides and video tutorials.
We break down elements of competitive games, learn the professional meta inside-out, and share what's working and what's not.
We also test gaming accessories hands-on, including uploading videos to our review channel, and we give an honest verdict on every product we test. This helps you know whether a product is worth buying and if it will help make you a better gamer.
We don't care about a brand's name or reputation, we are always 100% honest and unbiased in every opinion we have. Our reviewers are not incentivized, financially or otherwise, to encourage you to buy any product.
We're fully remote. Like many gamers, we want to maximize our time in the comfort of our own homes – and we're based in over 10 different countries (and counting).
Finally, we're an inclusive and progressive company. Our campaigns, including one to promote women in gaming, and our study looking at gaming diversity data, have been shared across hundreds of websites around the world, including:
Why are we here?
DiamondLobby exists to turn regular people into above-average gamers.
We have three aims as a business:
We want to produce the highest quality and most trustworthy content in the gaming industry.
We want to encourage positive change in the gaming world, particularly around inclusivity.
We want to be an awesome company to work for, where employees learn, earn and go on to achieve great things. You can check if we're hiring here.
Get in touch
Luke Jordan – Managing Director
[email protected]
Em Stonham – Gaming Writer / Editor
Chris Parker – Product Reviewer. Responsible for hands-on testing of products.
[email protected]
Fergus Carmichael – Video Content Creator. Manages the production of video guides.
[email protected]
Davi Braid – Gaming Writer
Enzo Zalamea – Gaming Writer
Ola Olayiwola – Gaming Writer
Petra Dolovski – Minecraft Editor, Gaming Guide Writer
Gio Riva – Racing Writer
Aiden Cherry – Gaming Writer
DiamondLobby is owned by Rank Zero LTD, owned and operated from the United Kingdom. Registered company: 4th Floor, 18 St Cross Street, London, EC1N 8UN. Company number: 10507049.