Purchasing a gaming chair can be a hard decision. There are many options available and that includes all types of furniture you can actually sit on. While branded office chairs are also expensive, why are gaming chairs so expensive too?
This article will show you the thought process on why are gaming chairs so expensive and how much should you really spend on a gaming chair.
Gaming Chair Price Criterion
For this part, we need to break down the factors of what we are looking for in a gaming chair. In fact, we need to account for the office chairs as well. They should be considered as direct competitors as they do the same thing but only branded differently.
Quality of Material
For the quality of material found in gaming chairs, we are looking at the foam quality, the type of leather used, the armrests, and additional features that require more materials. Let's start with the foam padding quality.
Foam padding
Top gaming chairs use premium high-quality cold foam padding which is made out of polyurethane polymers. This quality will give better compression resistance so when you sit, it reverts back to its original shape.
You can compare this one to the memory foam pillows from Tempur. This is why some gaming chairs are extremely expensive.
If you see a gaming chair for less than $200, they could still be good, but you would know that they are likely not using the best materials.
Gaming chair exterior
For the type of leather, it would only be for the exterior of the gaming chair. It will be mostly for your sense of touch. The difference in leather quality mostly affects the softness, airflow, and durability of the gaming chair.
Taking a look at one of the most popular gaming chair manufacturers Secretlabs, you will see that they offer different types of variants for the leather exterior once you have chosen the type of gaming chair you want.
They offer 3 types of exteriors with 3 different price points. All of which have their own advantages once you go for the higher-priced variants. They even offer one with SoftWeave fabric which makes it feel cooler and softer for tropical countries.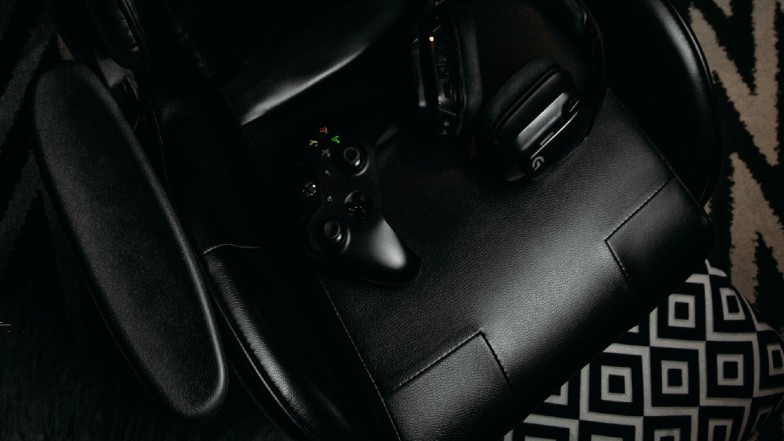 The most expensive variant is where they use the leather used for luxury car seats which is one of the most premium leathers out in the market. This varies for every gaming chair brand and some do not even offer different variants for a particular gaming chair.
Why would you want the best or premium leather for your gaming chair? It is a common question and, some people would even prefer a more comfortable exterior such as using soft fabric. Leather is used for its durability, maintenance, and overall value.
If you have good-quality leather, you can expect your gaming chair to look pristine for at least 3-5 years. With proper care and maintenance, the longevity of the gaming chair increases when you use leather.
Be careful of cheap leather because it will look rugged and ripped as the leather continues to peel when you use it frequently. You can see this often with old car seats but there is no way to combat this as gaming chairs can get worn down. With better quality leather, it will last longer.
Any stain can be easily removed when you are using a leather gaming chair. This is one of the disadvantages when you are using a gaming chair made out of fabric because it will be hard to remove the stain.
The advantages of using fabric for your gaming chair are that it would be cheaper and, much cooler to sit on. Imagine sitting on a leather gaming chair when it 38 degrees Celsius outside.
Other features
For other features such as the armrest, adjustable headrest, multifunctional tilt device (adjusting the height of the chair and the backrest), pillows, and cushions, are all added to the total cost of the gaming chair. Choosing a gaming chair with a lot of premium features will require you to pay more money.
With all the factors mentioned on the quality alone, it is up to you if you want to prioritize comfort, durability, or compression. Just expect to pay a little more when you choose the one where more expensive materials are used on the gaming chair.
Design or Ergonomics
For ergonomics, you can compare gaming chairs with each other for which is more ergonomic. The harsh reality is, office chairs will always be more ergonomic than gaming chairs. Office chairs have been around for so long and they all have the best designs.
The problem relies on the costs. While gaming chairs are already expensive as it is, more ergonomic office chairs will probably cost double or triple what you are paying for your gaming chair. For low-priced or budget chairs, some office chairs are cheaper than gaming chairs.
So why put a high value on just ergonomics? Well, the design is one of the most important aspects to look for when you are looking for a chair. It is the aspect (design) that keeps your posture in the correct position and it just makes you feel more comfortable.
While most gaming and office chairs have all the basic things you need such as height adjustments, reclining backrest, and lumbar support, different brands have different qualities and designs.
If a gaming chair can provide a premium or an additional feature that no other competitors can offer, expect to pay a lot more for it. Even if the price or the feature is ridiculously unnecessary, there will be customers for it.
For the best gaming chairs, it is all a matter of preference among the top choices (along with the top brands). You can check out our list and how we picked the best gaming chairs.
Branding
Branding is the last factor that determines the price of all of these gaming chairs. If a company has good brand equity, brand awareness, and an established brand image, it will be able to add that brand value to the price tag.
There are a lot of factors involved and it is all about developing trust with your customers for a product or service you are trying to provide. In this case, brands like Secretlabs and AKRacing are known for the best gaming chairs.
These two companies both specialize and made their name on providing top-quality gaming chairs. While there are other brands like Logitech, Corsair, and Cougar that are already established but are known in a much wider perspective when it comes to gaming.
Even if the price of a gaming chair looks reasonable, you are already paying for the brand that comes with that chair. On rare occasions, this is how gaming chairs reach a ridiculous price tag.
The perfect example would be the collaboration between Herman Miller and Logitech to create the ultimate gaming chair. It is called Herman Miller X Logitech G Embody Gaming Chair. While the reviews for gaming chairs are all positive, the $1,600 price tag will make your eyes roll.
Obviously, the chair all uses premium materials, but the bulk of the cost comes from the Herman Miller brand. They are known as a furniture company that makes the most comfortable office chairs. Combine this with Logitech's brand as a reputable manufacturer of computer peripherals, we have the best combination for a gaming (Logitech) chair (Herman Miller).
How Much Should You Spend on a Gaming Chair?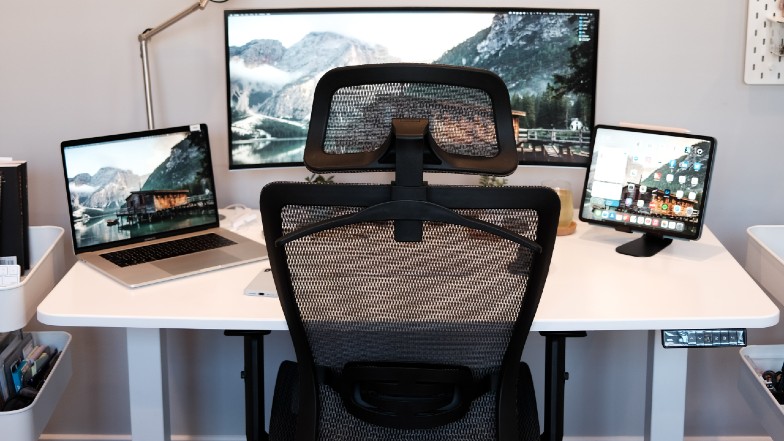 This is going to be more subjective but it depends on your preference and budget. If you spend a lot of time sitting on the chair, I would say go for the best gaming chair out there. Let's say your budget is at $500 to $800.
If you spend more than 10 hours a day sitting on the chair, it is reasonable to buy that Herman Miller X Logitech G Embody Gaming Chair for $1,600 even if it is double your budget It is up to you to stretch out your budget but I would say it will be worth it to get the best ones.
It does not have to be the $1,600 gaming chair. You can apply the same logic to the best gaming chairs from other brands like AKRacing and Secretlabs. If your budget is at $100-200, you can increase it to around $300-400 for a Secretlabs gaming chair as long as you use it every day.
I would deem a gaming chair as "worth it for the price" depending on how long I can use it (durability) and how happy or comfortable I am when I use it. As the price point gets higher, the higher my standards for the gaming chair would be.
Most gamers could be satisfied already with a $100-200 budget gaming chair. Most gaming chairs are built to maintain a proper posture and make it as comfortable and durable as they can.
However, your eyes will open once you experience sitting on a high-end gaming chair. It is more like sitting in high-end office chairs because they tend to be far more ergonomic than gaming chairs.
The Bottom Line
In my honest opinion, I believe that gaming chairs are just a fad. Most of the gaming chairs have racing-type designs which is not the most ergonomic type of chair. This is why office chairs are sometimes more common for pure relaxation.
However, it does not matter what kind of chair you have. If you are looking to protect your posture and avoid lower-back pain in the future, you can either buy a good chair or just fix how you sit in a gaming chair.
You can sit on a monobloc chair and still have the correct posture. That would only cost you less than $5. While this is true, your thought process should be more inclined to comfortability and value.