To be perfectly honest, gaming chairs with Bluetooth are not exactly wireless. There are so many different gaming chairs out there and all of them have different features.
Not only do gaming chairs vary but also, not all consoles support Bluetooth connections. If you happen to have a Bluetooth gaming chair, this is guide will show you how to connect consoles to a Bluetooth gaming chair. Yes, it is still possible even for the Xbox One that lacks Bluetooth capabilities.
Setting Up Your Wireless Transmitters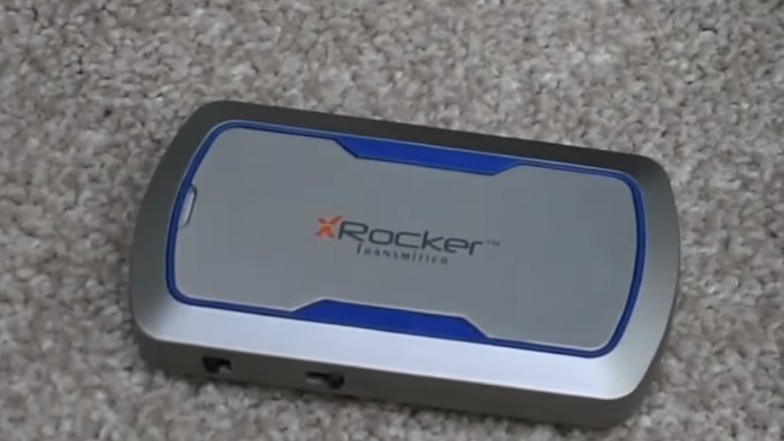 When you hear Bluetooth, you immediately think that it is going to be wireless. In fact, these wireless transmitters are not exactly wireless either. But, in order to connect your gaming chair to your console via Bluetooth, you will have to use these wireless transmitters to do it.
There are two types of wireless transmitters. They are the analog transmitter and the wireless DAC (digital to analog converter) transmitter. Both act as a third-party device that connects the two devices (your Bluetooth gaming chair and console/TV) through radio waves.
Both types of wireless transmitters need to be connected to a control and need to be received by a receiver. Most gaming chairs, that offer Bluetooth capabilities, also include a transmitter and a receiver with the appropriate cables.
The transmitter needs to be connected to the gaming chair while the receiver is connected to the console or TV. Here are the steps you need to take for each type of wireless transmitter.
Analog Transmitter
Turn the transmitter on and set a wireless channel on the transmitter. You can see the wireless channels on the transmitter itself which are usually labeled as 1, 2, and 3.
Plug it on the headphone sockets or the audio jack (usually the 3.5mm jack) of your TV. Set the volume of your TV on the menu and the manual volume of the TV itself. It depends on what type of TV you have.
Make sure your transmitter is turned on as well as the gaming chair. Set the gaming chair as the same channel as your transmitter and it should be connected at this point.
You can test the controls on the gaming chair to check if it is working or connected. You should be able to hear the audio output from the TV to your gaming chair speakers.
Wireless DAC Transmitter
For an optical connection, use the cable given by the gaming chair and connect it to the SPDIF port on the wireless DAC transmitter. Connect the other end of the cable to the SPDIF or Digital Out (optical) port on your console. Use the USB cable to plug the transmitter into your console and power it up.
Turn on the gaming chair after the transmitter is plugged into your console and power it up as well. Set the gaming chair to the same transmitter channel of the wireless DAC transmitter and that should connect it.
Configuring Your Gaming Chair to Your Consoles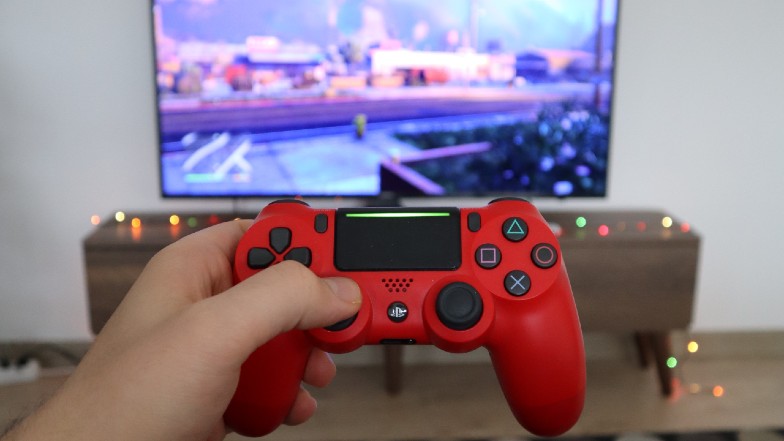 PS4 Configuration
While on the PS4 main screen, go to your settings and open it. Find "Sound and Screen" and open that one next. Choose "Audio Output Settings" and it opens up two options. Select "Primary Output Port" and change from "HDMI OUT" to "DIGITAL OUT (OPTICAL)" which should be the SPDIF port cable we just plugged in a while ago.
If it does not show, it is either there is something wrong with the connection (wirelessly) or the cable is not connected properly. Try to push your gaming chair closer to your PS4 and go in and out of the settings to find out if it is working.
Once you choose "DIGITAL OUT (OPTICAL)", you can choose want kind of audio you have. This one depends on the built-in speakers you have on your gaming chair. It is up to you what kind of audio you want to hear from it.
Once you have chosen the audio, that should be it. Your gaming chair should properly be detected and the sound output from the TV should relay to the gaming chair speakers.
Xbox One Configuration
Open the menu screen from home and go to the systems tab. Under the Systems tab, choose settings. You will see a lot of options or tabs on the left side of the screen. Find and choose "Display & sound". Next, choose "Audio Output".
You will see under "Speaker audio" three different options. Go to "Optical audio" and turn it on by pressing it and choosing "Stereo uncompressed". That should do it.
Other consoles
As you can see, the settings all have one thing in common. Once the transmitter is connected and both the gaming chair and console are powered on, you just need to set it up on the audio settings.
It is basically like changing your PC's audio output to a different connection on the device manager. Just go to the settings of your console, find the setting that has anything to do with the audio of your console, and open it. Find the audio output setting and see if you can find a connection to your gaming chair or the transmitter.
For an easier way of connecting your gaming chair, you can just connect it to the TV every single time. Since the audio coming from the game is connected to the TV anyway, you can connect your gaming chair to your TV and have the audio play on your gaming chair's speakers via Bluetooth.
Obviously, this varies on the type of TV you have. But generally, your TV should be able to have these features even if they are not the high-end versions.
Final Thoughts
While this whole guide focuses on connecting your console to a Bluetooth gaming chair, there are still many ways of connecting the two devices. This is heavily dependent on the type of gaming chair you have and the kind of console you are using.
You can connect your gaming chair via RAC cables to your console or even the TV. It works either way. An auxiliary cord can also work if you connect it to the TV.
Since the "Bluetooth" connection is not exactly wireless, you do not have to opt for that feature when you are choosing a gaming chair. In fact, you are better off choosing your own speakers for a better audio quality experience.
If you are wondering why gaming chairs are so expensive, you are better off choosing a gaming chair without Bluetooth capabilities because they would only be added costs as they would usually come with their own speakers where the manufacturer does not even specialize in making.
While there are many gaming chairs out there, you can check out our review on the best gaming chairs available and see what is the best fit for you.