The Need For Speed series returns after a two-year hiatus with Need For Speed Unbound, and like most modern games, it will come with a deluxe edition release called the Palace Edition.
While it may sound like the theme of the pack revolves around royalty, it is actually a joint collaboration with a high-end fashion and skateboard brand called Palace. Known for their somewhat unique way of marketing their products, the partnership makes quite a bit of sense since Need For Speed Unbound is all about style and breaking the mold.
But the question revolving around these deluxe editions is always the same: are they worth it? In this article, we will be checking out the content that the Palace Edition brings to the table and see if it is worth spending extra over the Standard Edition.
Pricing for the Palace Edition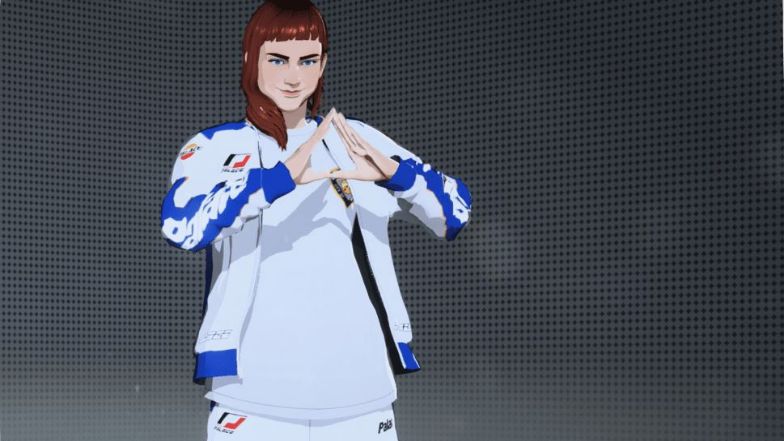 The pricing scheme for Need For Speed Unbound is, thankfully, very simple as it is only coming out in current-gen consoles, skipping the previous-gen consoles entirely.
Below is a list of the platforms you can get Need For Speed Unbound in as well as the pricing for both the Standard Edition and the Palace Edition:
Standard Edition
PC (Steam / Epic Games Store / EA App) – $69.99 / £59.99
PlayStation 5 – $69.99 / £69.99
Xbox Series X / Series S – $69.99 / £69.99
Palace Edition
PC (Steam / Epic Games Store / EA App) – $79.99 / £69.99
PlayStation 5 – $79.99 / £79.99
Xbox Series X / Series S – $79.99 / £79.99
You can also get a 10% discount when purchasing the game if you are currently subscribed to EA Play. This discount applies to both the Standard Edition and the Palace Edition. Alternatively, you could also subscribe to EA Play Pro to get the Palace Edition free of charge.
The Differences Between the Standard Edition and the Palace Edition
So what exactly does the Palace Edition of Need For Speed Unbound get you? For an additional $/£10, you expect there to be quite a bit of content and that is exactly what you get.
Like most deluxe edition releases, the Palace Edition will feature a different box art if you are getting it physically, featuring the Palace-branded 1976 Volkswagen Mk1 Golf GTI instead of the Standard Edition which features A$AP Rocky's custom 1988 Mercedes-Benz 190E 2.5-16.
Quite the downgrade, to be quite honest, as A$AP Rocky's Mercedes is definitely the more eye-catching one of the two cars. Not to mention that the Golf does not really have anything special on it, just the huge Palace branding on the side.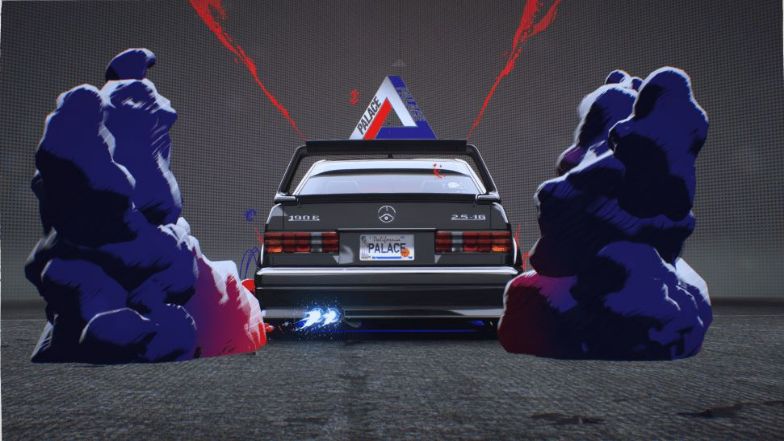 Other than that, the other bonuses included in the Palace Edition are as follows:
A 3-day early access to Need For Speed Unbound, for you to get a head start on the competition.
Early unlocks for four cars that are decked out with Palace branding and logos. These cars include the 1976 Volkswagen Mk1 Golf GTI (which is the cover car of the Palace Edition physical version), the 1988 BMW E30 M3, the 2017 Mercedes-AMG G 63, and the 2020 Mercedes-AMG GT Black Series which is by far the neatest one of the pack as it features a livery that is inspired by a Mercedes AMG GT3 car that Palace sponsored.
Palace Driving Effects which are the neat effects that your car spews out when you are drifting, doing big air jumps, doing a burnout, and when using nitrous. The color scheme of these effects is a dark blue with bright red accents.
A variety of Palace decals which can be used in the livery editor to represent your love for the Palace brand.
A Palace License Plate which closely mimics the real California license plate, except it reads "Palifornia" on the plate instead of "California". This can be used in the car customization menu.
A Palace clothing pack which includes 20 Palace clothing articles including jackets, shirts, shorts, and caps to customize your character with.
An exclusive Palace-inspired victory pose that you can equip to your character for them to do when you win a race in both online and offline mode.
An artwork banner which can be used for your online profile that is once again Palace-branded which you can use to flaunt to your rivals.
Is the Palace Edition Worth It?
For an additional $/£10, the Palace Edition content seems a bit anemic to justify the price increase. While the items are nice to have and offer a bit of exclusivity, if you do not have any real connection or love for the brand, then there is little-to-no incentive to get it.
The exclusive cars, which are probably the most note-worthy items in the pack in the Palace Edition, are just mere reskins and can be gotten through normal gameplay. The decals and liveries can pretty much be mimicked in the livery editor if you try hard enough.
The 3-day early access should have also been a pre-order bonus at the very least as that is one perk that pretty much disappears after release date and really only benefits early adopters of the game, so that is decreased value for people who are thinking of getting it at a later date.
The customization items, which is what majority of the Palace Edition consists of is definitely something that is more of a subjective thing as fashion and style is may not translate well to everyone. Especially people who are loyal to certain brands.
If you like the Palace branding, then it may be worth it, but if you have no do not really know about it, then these items really mean nothing to you as you can get different driving effects, once again through normal gameplay.
Final Thoughts
With nothing really standing out in the Palace Edition like exclusive body kits or cars themselves, it seems like a pretty hard sell for buyers to get this edition of Need For Speed Unbound.
If you like the Palace brand, then you should definitely get it as it features a ton of Palace-branded items. But that is pretty much its downfall, it leans too heavily into one thing that it completely ignores the others, which is gameplay bonuses.
Stuff like a money multiplier for the multiplayer or an exclusive body kit like the Khyzyl Saleem cars from Need For Speed Heat would have made the Palace Edition worth it, but with what it is offering right now, it seems like an easy pass for anyone.