There is no car more synonymous with the Need For Speed series than 2005's Need For Speed Most Wanted's blue and silver BMW M3 GTR.
Since its inception, it has made an appearance in all Need For Speeds, always as either a halo car or a tease of what is to come in the story.
Need For Speed Unbound is no different, as it will once again feature the iconic BMW M3 GTR in all its glory, complete with a V8 engine roar and the whine of its straight-cut gears.
It has even been incorporated into the story quite cleverly, with a heavy dose of callbacks to the history of its ownership throughout the franchise.
In this article, we will be looking at how to get the BMW M3 GTR in Need For Speed Unbound in both online and offline modes so that you too can experience and own this iconic car of the series.
How to Unlock the BMW M3 GTR for Purchase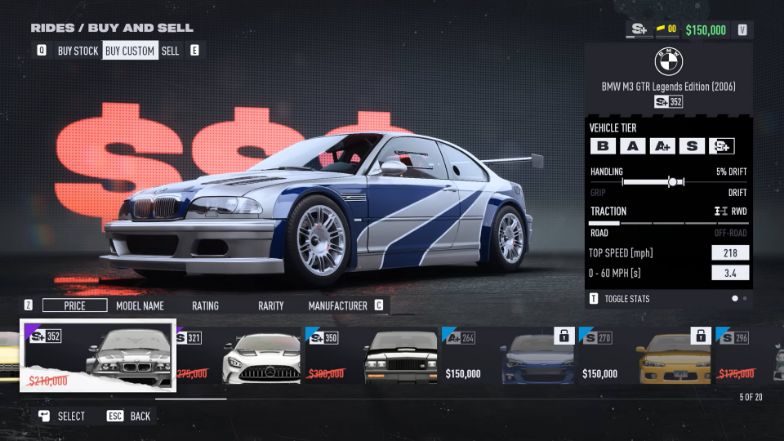 Upon first inspecting the car list for Need For Speed Unbound, you will notice that this car will not be seen anywhere. It is meant to be a surprise for old-time fans because of its significance as it will only appear in the Buy and Sell menu once you have done the criteria to unlock it.
Once you have done any of the methods below, the car will be available to purchase for $210,000 under the Buy Custom tab in the Buy and Sell menu. It will be labeled as the "2006 BMW M3 GTR Legends Edition", a bit confusing as Need For Speed Most Wanted came out in 2005.
It is also priced surprisingly low for a car of its notoriety. It also helps that the car starts off as S+ 352, meaning it will only need a few upgrades to reach S+ 400.
Yaz's Final High Heat Delivery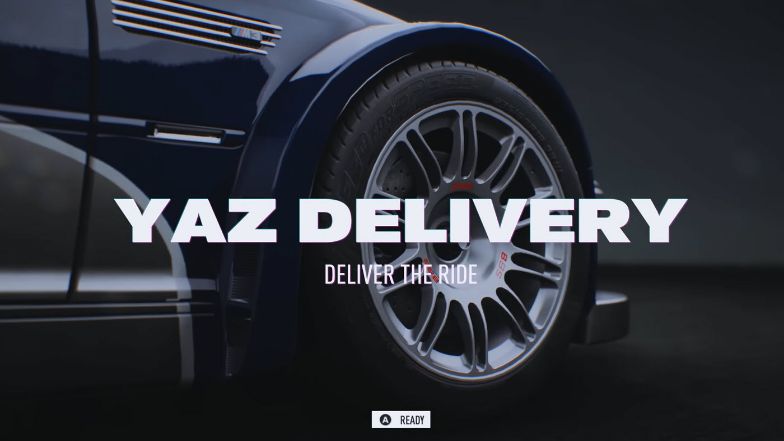 You can get the BMW M3 GTR in the career mode just by progressing through the game. By the last week on Friday's night session, Yaz will message you saying she has one last job for you to do before your big race on Saturday.
She also hints that this car is not a regular car, but a rather ominous car that is wanted by a client called "The Blacklist", a clear reference to Need For Speed Most Wanted's notorious Blacklist crew. She also warns you that the car will be swarmed by cops the moment you drive off with it.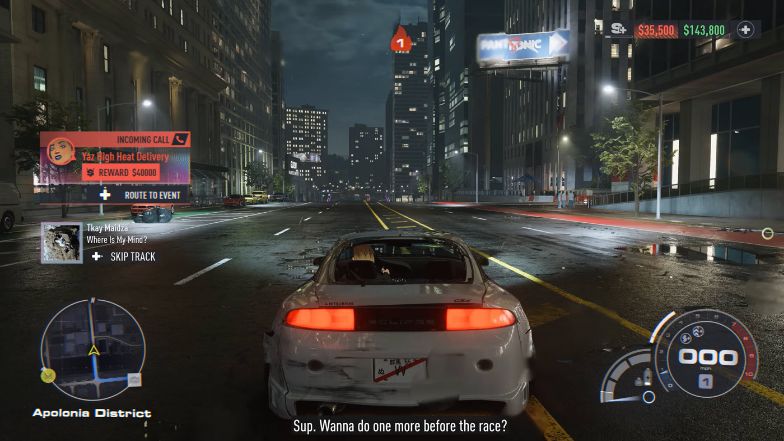 This will be a High Heat delivery mission and it will have heat level 5 cops trying to take you down. Yaz will also give you the location of where the car is going to be parked for pick-up.
If you are up for the challenge, you can head on over to Edgewater and the car will be parked in the industrial section of town, another callback to Need For Speed Most Wanted, this time to its city of Rockport being a rather industrial city.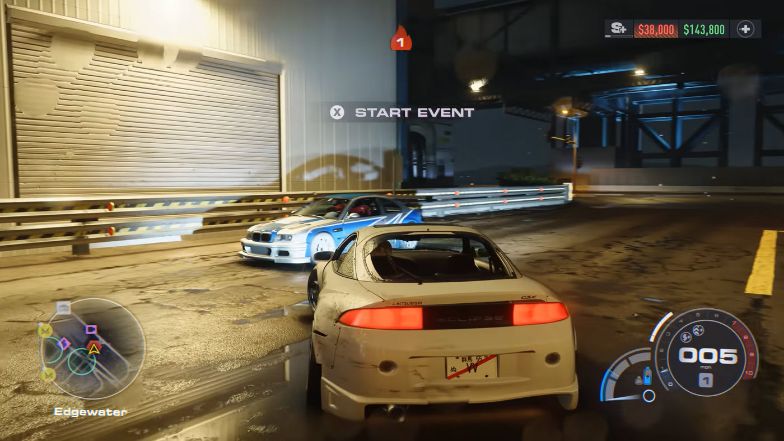 In order to start the event, you must drive to where the car is and approach it in order to start the mission. If you succeed in evading the cops and delivering the car in pristine condition, you will also be awarded a hefty sum of $40,000, $30,000, $20,000, and $13,200, depending on the condition of the car upon delivery.
And with the number of cops attempting to stop you and the speed of the car, it will be quite a challenge in delivering it in one piece. Luckily though, as stated in the earn money fast guide, you can always pass through a gas station, not only during a chase but after you have escaped the cops in order to return the car in pristine condition before delivering it to the location.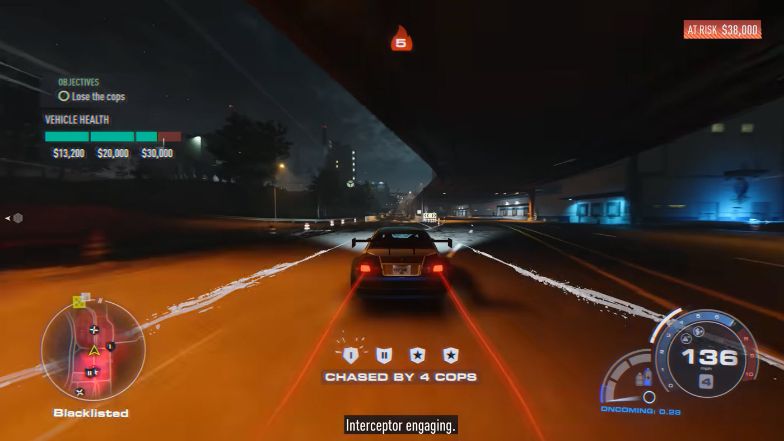 Once you have started the event, the cops will immediately swarm you with an Interceptor Corvette, an Undercover Camaro, two SWAT Raptor trucks, and a helicopter. Luckily, the BMW M3 GTR is very fast, so you can hightail it out of the location, and immediately head for the highway in order to outrun the cops.
Once you have evaded the cops, you will still have to deliver the car to the location. From here on out, just check on your minimap to check for police scanners and avoid any roads that will lead to a cop. If there is a helicopter prowling about, make sure that you are passing underground in order to avert their vision.
Drive slowly and carefully in order to creep your way past them. If you have taken damage during the chase, you can also open the map in order to pick a route that passes through a gas station to the location in order to earn maximum cash for the delivery.
Once you have successfully delivered the car to the location, you and Yaz will have a conversation regarding the car, saying that an ex-convict wanted the car the first thing he got out of jail. Your character also remarks that you guys are living on the razor's edge regarding stealing these cars.
This is once again a callback to Need For Speed Most Wanted's main antagonist Razor, who is the one that uses the player's BMW M3 GTR to climb up the Blacklist in order to become the #1 Most Wanted racer in that game.
In order to finally be able to purchase the car and unlock it both for your offline and online garage, you will need to end the night session by going to the garage and banking your progress.
Buying an EA Play Subscription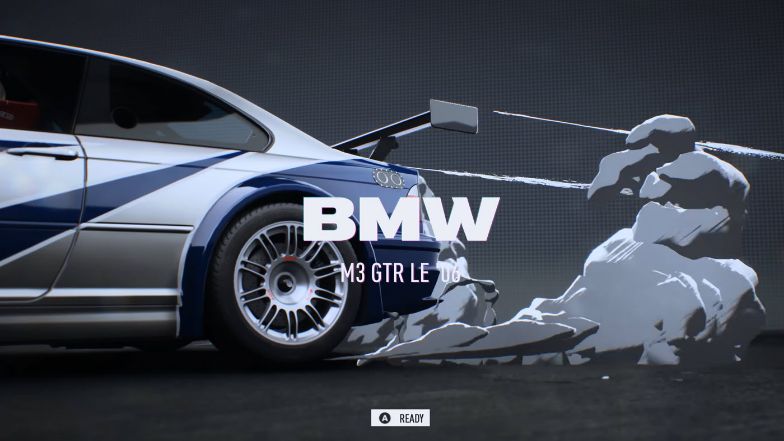 This is the "cheap" way of unlocking the BMW M3 GTR, to say the least. If you have an EA Play subscription active, you will unlock the car for use online. You do not even need to purchase it, the car will be available to choose in your online garage.
Take note though that this will only be applicable for your online garage. For you to be able to purchase and drive the BMW M3 GTR in the career mode, you will still need to do Yaz's High Heat delivery mission.
So if you want a fast way to be able to experience the car, this is definitely the easiest way to do so as it requires no time at all to play the game.
If you do not have an EA Play subscription, is it worth it to get one just to unlock the car? I would definitely say no since it can be easily unlocked by going through the story anyway, so just be patient, enjoy the story, and unlock it the natural way.
Either way, if you play through the story, you will unlock more cars to use online and improve your skills before actually racing aginst other players so it is a win-win situation.