With the release of Call of Duty: Modern Warfare 2, players have the option to choose from various editions depending on their gaming preferences.
That said, is the Vault Edition worth the extra cost? After all that we mentioned in our Call of Duty: Vanguard review, I can't see why players shouldn't be cautious about investing in CoD game.
In this article, we'll be comparing the pricing and additional bonuses of each edition to help you make an informed decision on which version of MW2 is right for you.
Edition Prices
Unlike the previous Call of Duty releases and releases of similar games, it seems there will be no price differential depending on which gaming console you use.
In previous iterations, older consoles, such as Playstation 4 and Xbox One, have gotten priced slightly lower, but this is not the case for Call of Duty: Modern Warfare 2.
| | Standard Edition | Vault Edition |
| --- | --- | --- |
| Playstation 4 | $69.99 | $99.99 |
| Xbox One | $69.99 | $99.99 |
| Playstation 5 | $69.99 | $99.99 |
| Xbox XS | $69.99 | $99.99 |
| PC | $69.99 | $99.99 |
Call of Duty: Modern Warfare 2 Standard Edition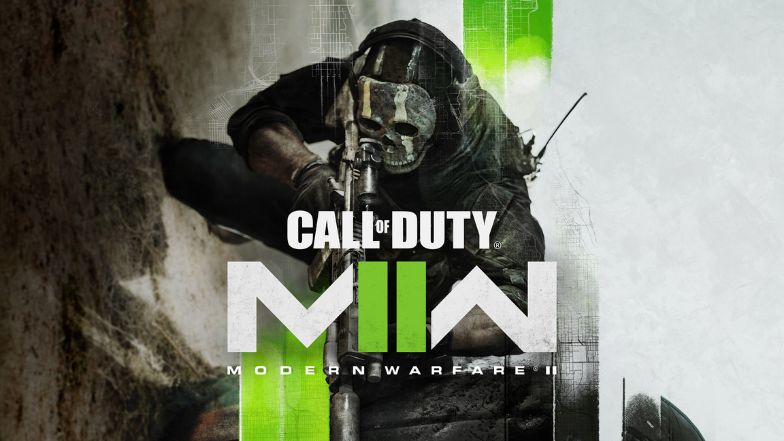 The Standard Edition of Call of Duty: Modern Warfare 2 will not provide you with any additional content other than the game and costs $69.99. If purchased before the game's release, it gives you early access to the beta.
It is also important to note that if you purchase the Standard Edition, that purchase will only be classed as one version of the game. If you enjoy playing across multiple consoles, you should purchase the Vault Edition, or you will be forced to buy multiple Standard Editions.
Call of Duty: Modern Warfare 2 Vault Edition
As you would hope, given the hefty price tag, the Call of Duty: Modern Warfare 2 Vault Edition comes with several additional bonuses compared to the Standard Edition. These additional bonuses are what Infinity Ward hope will convince players of its value.
Red Team 141
The first bonus you get when you order the Vault Edition of Call of Duty: Modern Warfare 2 is Red Team 141, which consists of four classic multiplayer operators: Farah, Soap, Price, and Ghost.
Each operator comes with custom-made outfits, and players can show off their Red Team 141 skins in-game.
50 Tier Skips and Battle Pass Season One
When you purchase the Vault Edition, you gain 50 tier skips that you can use to unlock almost all of the Operators immediately. These tier skips will save you a great deal of time grinding the game to unlock your favourite weapons, operators, and other features.
To some, this might take some of the joy out of playing the game. But to others, this will bring them more joy, as they can jump straight in with their preferred loadout.
On top of that, you will also receive a free Battle Pass, which will vary depending on when you purchase the game.
The Ghost Legacy Pack
Owners of the Vault Edition also get a dozen unique skins related to the iconic and beloved Ghost character and ten tactical weapon blueprints.
Interestingly, Vault Edition owners also get access to bonuses for other Call of Duty games, including getting to play as Ghost in Warzone and more than 20 free items for Modern Warfare 2019.
The Ghost Legacy Pack contains many Ghost Operator skins, including Last Breath, Ghosted, Dark Vision, Reckoner, Classic Ghost, Mandible, and Jawbone.
The tactical weapon blueprints include K2, Kingly Splendor, The Wages of Sin, Oscar Mike, and many more.
FJX Cinder Weapon Vault
Of all of the bonuses on offer with the Vault Edition, the FJX Cinder Weapon Vault is the one we know the least about. Very little information has gotten released online, but from the images that have gotten shared, it looks extremely exciting.
In-game Store Bonus: Ten hours of Double Weapon XP tokens and Ten hours of Double XP tokens
If you opt for the Call of Duty: Modern Warfare 2 Vault Edition, then if possible, you should purchase the game via the in-game store on Vanguard, Warzone, Modern Warfare, or Black Ops Cold War.
If you do, you will get an additional bonus of ten hours of double weapon XP tokens and double XP tokens.
These tokens will help you level up your weapons faster and quickly move through the ranks. This can give you the edge against other newer players and help bring more enjoyment to the game.
Standard vs Vault Edition Comparison
By now, you should be able to see that there are several bonuses to purchasing the Vault Edition of Call of Duty: Modern Warfare 2. Here's a quick side-by-side recap of everything discussed.
Standard Edition
Vault Edition
Price
$69.99
$99.99
Cross-Platform
No
Yes
Multiplayer Operators
N/A
Ghost, Farah, Price, and Soap
Weapon Vaults
N/A
FJX Cinder Weapon Vault
Battle Passes
N/A
Battle Pass Season One
Tier Skips
N/A
50 Tier Skips
Packs
N/A
10 Assault Rifle Weapon Blueprints
Ghost Operator skins
Store Bonuses
N/A
10 hours of Double XP tokens
10 hours of Double Weapon XP tokens
What Kind of CoD Gamer Are You?
Ultimately, the decision of whether to purchase the Vault or Standard Edition of Call of Duty: Modern Warfare will depend entirely on what type of gamer you are.
If you play Call of Duty casually and on one console, it might not be worth the extra $30 that the Vault Edition costs, as the Standard Edition provides all the required content.
However, if you like to game across multiple consoles, or enjoy ranking up quickly and owning unique skins and weapons, then the Vault Edition might just be worth the higher price tag.
If you do decide to go with the Vault edition, you might as well check how to rank up quickly in MW2 using the boosters you're gonna get from it.