Football Manager offers a new version of their popular management game every year, in line with the new football season.
However, some players often question the reasoning behind purchasing the game's new iteration. After investing so many hours in a career on the previous game, other than updated squads, sometimes it can be hard to justify purchasing the new version of FM23.
This article will compare FM23 vs. FM22 and focus on what's new in FM23, other than updated squads.
We will discuss all the new features in FM23 and whether or not they are worth paying for this version of the game.
The Champions League
One of the main features that we should start this comparison article focusing on is the Champions League. For FM23, the company has agreed to a deal with UEFA that allows them to license all UEFA Club Competitions for the first time ever.
This license is a huge step forward for the game and makes it even more realistic than ever before.
The game tries to capture the Champions League atmosphere, allowing you to use the two UEFA Champions League anthems.
New Features for Your Campaign
The Touchline Tablet has been remodeled for FM23. In FM22, it was used fleetingly for highlights, but now it will be the go-to place for player stats, match stats, and tactical advice.
There are other changes within the tactics menu, such as Out of Possession Tactical Instructions and the Offside Trap.
The Football Manager 2023 Squad Planner
Another new feature in FM23 is how the game treats recruitment. The new Squad Planner tool allows players to see exactly where they want to strengthen their squad, with a visual overview of their players.
You also have the power to add players via your shortlist to give you an idea of what your squad would look like if you made a purchase.
The list is private to ensure ranking players don't disrupt your dressing room. However, your recruitment staff can use this information to discover new players.
The Dynamic Manager Timeline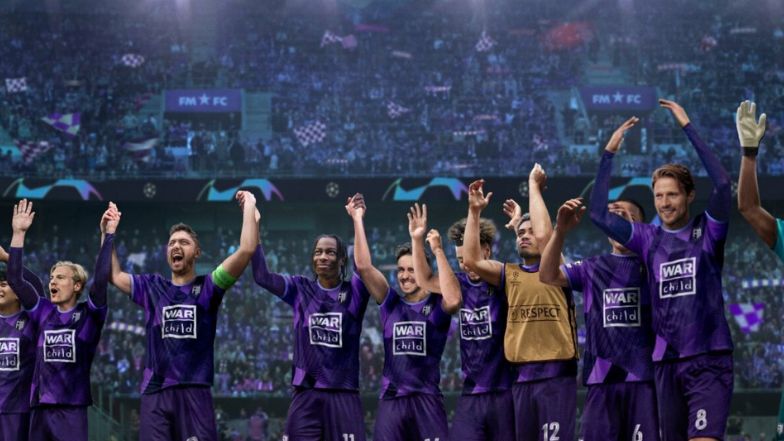 In FM23, there will be a new way to keep track of your career achievements. On your timeline, you can see a range of events in your career laid out in a timeline, including wins, new staff hirings, and so on.
Agent Interactions
We all know how prolific an agent's role in transfers has become in recent years, and FM23 has taken big steps to reflect this.
In FM23, you have the power to interact with Agents at any time, to understand whether a player is available or not before you spend time mapping out a transfer. You also have the power to negotiate further with agents.
In FM22, an agent would offer the players expectations, but in FM23, you can negotiate these figures with the agent.
AI Manager Improvements
Another significant improvement in FM23 compared to FM23 is the AI managers you come up against. These managers are now more intelligent than ever and approach instructions and tactics in a much more responsive manner.
Defensive Tactics
Anyone who has played the most recent iterations of Football Manager will know the meta for ensuring success was to play 4-2-3-1 with a high press. However, that is all set to change in FM23, with much more focus on defensive tactical instructions.
In FM23, we will see more defensive tactics deployed, from high-pressure to safety-first approaches.
There are also new passing trap preferences, and the defensive AI tackling angles have been improved.
Supporters are More Important Than Ever
Fan support is essential in football. There would be no big teams without the passionate following they create.
Worldwide, fans show their passion for their club by going to games and supporting them online. Due to the rise in social media as an outlet for fans to discuss their team, FM23 now uses social media to amplify the importance of the fans.
In FM22, you could see feedback from fans in the game through social media, but in FM23, it goes one step further. In FM23, it is much more beneficial to listen to fans, as it helps improve the storytelling of your team.
Supporter Profile
With more research and data than ever before, FM23 introduces the Supporter Profile feature, which provides insight into your core fanbase. In total, your fanbase is split into six categories and allows you to manage the expectations of your team and keep Supporter's confidence high.
Here are the categories:
Hardcore: The most passionate fans
Core: The average football fan
Family: Temperate and patient fans
Fair Weather: Fans impatient for success
Corporate: Interested in the stadium's facilities
Casual: Less passionate fans
For teams battling relegation, expect to see fewer fair-weather fans. As a result, the general supporter base will be more lenient to slow progress.
On the flip side, a top team battling for a title will have many more Fair Weather and Casual fans who expect you to perform highly.
Supporter Confidence
Board confidence has long been a major part of Football Manager. It is the easiest way to see how happy the club is with your performance compared to its goals. Now, in FM23, you also have Supporter Confidence to factor in.
Supporter Confidence shows the mood of your supporters. Where the board focuses more on your financial and strategic objectives, supporters focus on performances against local rivals, the identity of the club, and what style of football you play.
In FM22, supporters could comment on issues, but the board was in charge of your rating. In FM23, this is much more balanced.
Better Match Engine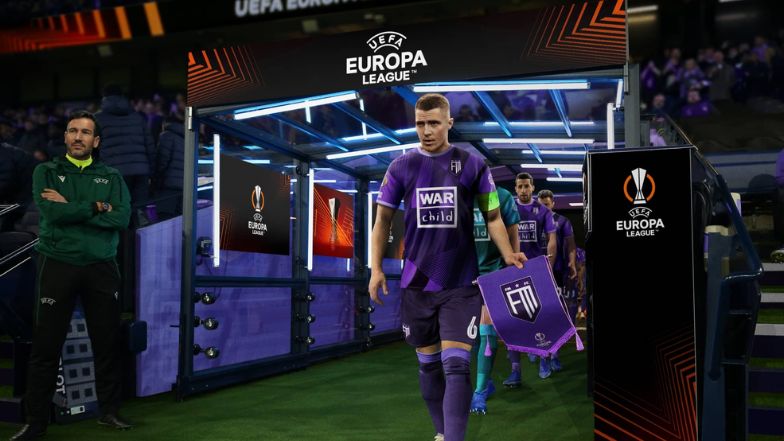 As with every new edition of Football Manager, the graphics are sure to be better in FM23 than FM22, bringing us a little closer to the real thing.
Football Manager prides itself on providing the closest gaming experience to real-life management, and that is sure to be even more true in FM23.
The Data Hub
In FM22, we were introduced to the Data Hub, which allowed managers to study analytical data to improve their teams. It was a massive success with players and has been taken to the next level in FM23.
There will be more data to play on, and the feature will be easier to use and less clunky.
The Verdict
As you can see, there are plenty of significant updates and improvements in FM23 compared to FM22.
Some of these updates will seem very small, and you may not notice them, but as a collective, they become significant and ensure this iteration of the game is even more realistic than the last.
However, you can increase realism in the game even further with a few simple steps. If you're interested, then you should check that out.