There is not a Deluxe Edition for Tears of the Kingdom, but there is a Collector's Edition which is only worth getting if you're a dedicated collector. There are various pre-order bonuses for TotK, which vary depending on the shop you buy from. Some are only available in store.
Nowadays, it's somewhat rare for big studios to release just one version of their game.
More often than not, games will come out with a Deluxe Edition and a Collector's Edition alongside the Standard Edition, with the Collector's Edition usually containing game merchandise and extra fandom-related goodies.
The Legend of Zelda: Tears of the Kingdom is a game that Zelda fans have been eagerly waiting for ever since the announcement, and many assumed that there would be a Deluxe Edition of sorts to pick up pre-launch.
But is there a Deluxe Edition for Tears of the Kingdom? I'll take a quick look at that now, along with whether the Collector's Edition is worth it or not.
Is There a Deluxe Edition?
While this may come as a surprise to some fans, there is not a Deluxe Edition of The Legend of Zelda: Tears of the Kingdom.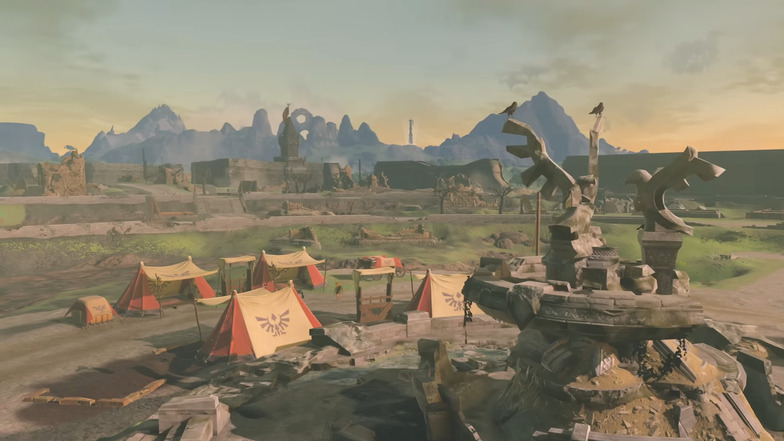 It is quite common for big RPGs and action-adventure games to release with Deluxe Editions that contain extra cosmetic items, weapons, or even additional zones to explore, but sadly for Zelda fans, there is only the Standard Edition and the Collector's Edition.
It's quite likely that we'll see DLC for Tears of the Kingdom, though.
The Zelda franchise has almost always found success with their DLC offerings, with the Breath of the Wild DLC getting a lot of love from fans.
The open world style of modern Zelda games naturally lends itself to DLC and expansion passes, as adding extra content to the game doesn't take anything away from the main story or zones. We could see a new level of Sky Islands added to TotK, for example.
Are There Pre-Order Bonuses?
While it's a shame to not see a Deluxe Edition on offer, there are a number of fantastic pre-order bonuses available for Zelda fans to pick up.
There are lots of different bonuses, which all depend on the retailer that you choose to shop with and where you are in the world. The main ones include:
Amazon. Pre-ordering from select Amazon retailers will get you an exclusive Tears of the Kingdom Link poster.
Argos. If you pre-order from UK retailer Argos, you'll be able to get a sticker sheet with fan favorite characters and logos.
Costco. Costco has one of the highest pre-order prices, but with good reason. Getting a physical copy of the game will reward you with a PowerA Protection Case for your Switch, with an iconic Zelda-themed design on the front.
Currys. Pre-ordering from the UK retailer Currys will get you a brown leather luggage tag with the TotK logo on the front.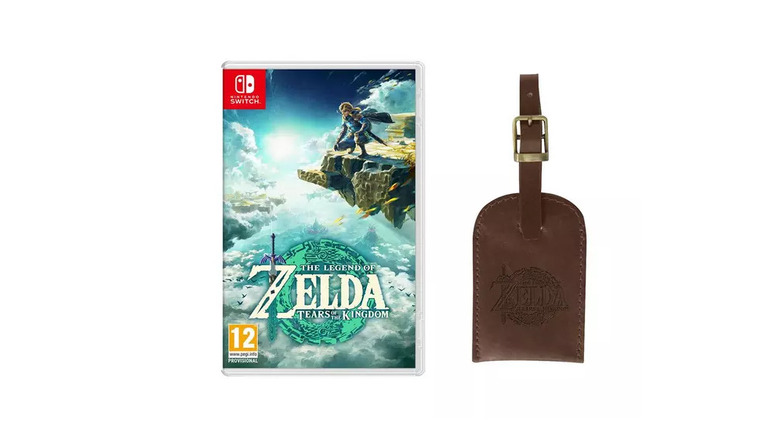 GAME. If you pre-order from UK retailer GAME, you can get a Zelda collector's coin.
ShopTo. Pre-ordering from this store will get you the same poster as the previously mentioned Amazon pre-order bonus.
Smyths. Pre-ordering from the UK retailer Smyths will get you the same brown leather luggage tag as the Currys pre-order bonus.
Target. Target is offering a unique hip-pack bag for physical copy pre-orders. This pre-order bonus is only available in-store and you cannot currently get it online, so it's likely that you'll have to queue up on launch day if you want to get your hands on it.
The Game Collection. Pre-ordering from The Game Collection will reward you with the same poster as Amazon and ShopTo pre-orders.
Very. If you pre-order from UK retailer Very, you'll be able to get the same sticker sheet as the previously mentioned Argos pre-order bonus.
Walmart. Walmart's pre-order bonus has sold out multiple times already, so make sure to double check availability. Walmart was initially offering a golden wall scroll with game art, and is now offering a black version. This pre-order bonus is for physical copies and you'll likely need to buy it in store if you want it.
It's worth noting that a lot of these have limited availability and may be in-store exclusives. Make sure to double check before purchasing online if there's one you particularly want.
Pre-ordering isn't a necessity by any means and it won't affect your actual playthrough, but it's worth doing if you're a fan and want to get some extra goodies for your Zelda collection.
Is The Collector's Edition Worth It?
As there is no Deluxe version of Tears of the Kingdom available, many Zelda fans may be wondering whether to treat themselves to the considerably pricier Collector's Edition of the game or not.
In my opinion, it's only worth it if you're someone who already collects Zelda merchandise and wants to add to your collection. It does not include any extra game content or any bonus items to use during your playthrough.
The Standard Edition of TotK costs $70 on average, which is a lot higher than other Zelda game releases have been in the past.
The Collector's Edition costs $130 on average, although this does vary from shop to shop. It's also worth noting that the Collector's Edition does keep selling out, so make sure to keep an eye on your favorite store if you do want to buy it.
The Collector's Edition of the game includes:
A physical copy of Tears of the Kingdom
A beautiful concept art book
A Steelbook case
Four Zelda pin badges
An Iconart steel poster
While this version of the game is considerably more expensive than the Standard Edition, I think it's fair to say that it's decent value for money- if you're a collector.
The pin badges are well made and the game art book is stunning, which will come as no surprise to any Zelda fans. The Legend of Zelda is famous for having gorgeous artwork and immersive soundtracks.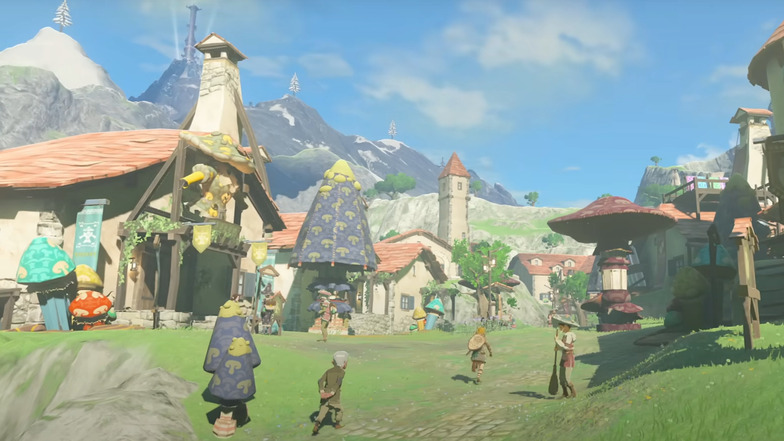 If you decide to get the Collector's Edition, I'm sure you'll be happy with the quality of the items and the attention to detail in the art.
That being said, I wouldn't recommend getting it if you're just looking to play through the game. It adds nothing to the overall game experience and is purely for collectors.
What to Do Next
Once you've decided which version of Tears of the Kingdom you want to pick up, why not look at the differences between TotK and BotW to help you get ready for your first playthrough? Both games are exceptional, but they're quite different in terms of mechanics.
If you're looking for more games to add to your Switch library, have a look for some Zelda alternatives. There are plenty of games on the Nintendo Switch that offer a Zelda-esque experience while still bringing something new to the table.