Most players came to play this game with friends but it will not be possible to play with them right off the bat. Co-op mode is something you need to unlock in the game and everyone needs to unlock them before joining each other. Unlocking co-op can be tedious because of how long you need to rank up.
Unlocking Co-op Mode
Co-op mode is unlocked when a player reaches adventure rank 16. They must also progress far enough through the main storyline and should not a problem if you are questing for progression instead of exploring the open world for countless hours. It might take around 10 hours to reach adventure rank 16 as long as you rarely get lost.
Once you reach adventure rank 16, you will see a message showing you how to co-op with other players. You can open up a new tab when you open up the menu. You will see the co-op mode tab and you will be able to send requests to random people, who have their world open to others. You will also be able to see random invites from people wishing to join your party as the default setting is set to open.
Rules in Co-op Mode
Maximum of 4 players in the party that includes the host
The host is the only one who can open chests in the overworld
Party members can still get mob loot drops that are separate from each player
Overworld items such as flowers and meat are shared loot and if a player picks it up, it will disappear to other players
The same characters cannot be used by multiple party members at the same time in other activities. You can still use the same characters in the overworld
Any drops that cost Original Resin to open are separate from each player and other players will not be able to steal them from others. These include Ley Lines, world bosses and domain drops
Activities You Can Co-op
Daily commissions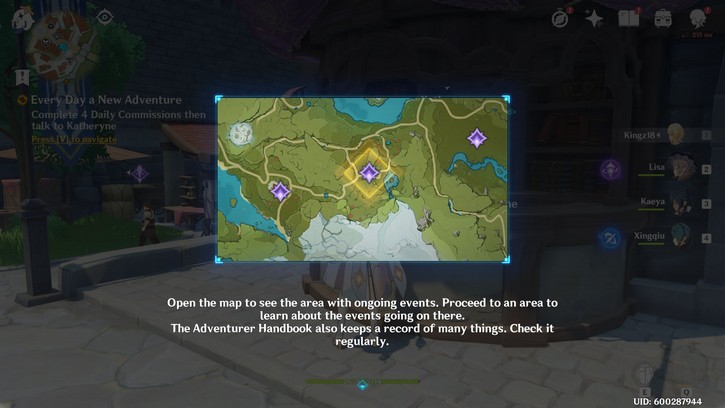 Daily commissions are the main way to get Primogems and are discussed more in this article here. These commissions are easy to finish and you should not have a hard time finishing this alone. Although, this is one of the few features you can co-op.
If you ever do commissions on another player's world, you will be able to get the rewards for each of them but once you have finished 4 commissions, you will not be able to receive any more rewards from doing commissions.
We tested this feature by finishing multiple commissions in 4 separate worlds and you will only be able to get the rewards a total of 4 times. You cannot turn in the daily commission reward to Katheryne on another player's world and you should return to your own world to turn the quest in.
You will notice that you still have commissions available in your own world if you choose to finish them in another world. You can still finish these in your world but it will only drop Moras and mob gear drops by chance.
Domains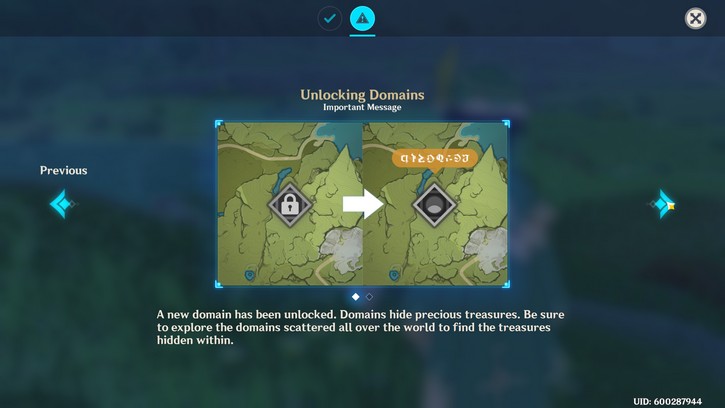 Domains are the main way to get materials in the game. They cost Original Resin so it will be a time-gated content. There are puzzles you have to do to unlock some of these domains in the overworld. The farmable items from domains are weapon ascension materials, talent level-up materials and artifacts.
For co-op play, players can choose their own character before the start of the domain. It can only be activated or started by the host and other party members will be asked if they would like to join the domain. Players can still help with the domain run even without Original Resin. The Original Resin is only spent after the domain and players without Original Resin will not be able to open the rewards box at the end unless they pay to recharge.
Ley Line Outcrops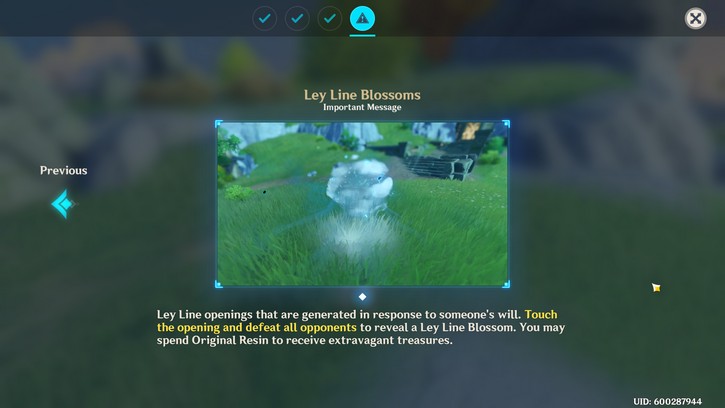 Ley Line Outcrops are another feature in the game that can be completed in co-op. They can be seen on the map where they are located and everyone in the party can help complete it. It requires 20 Original Resin to open the chest and players who do not have 20 Original Resin can still participate but will not be able to get the rewards from the Ley Line Outcrop.
World bosses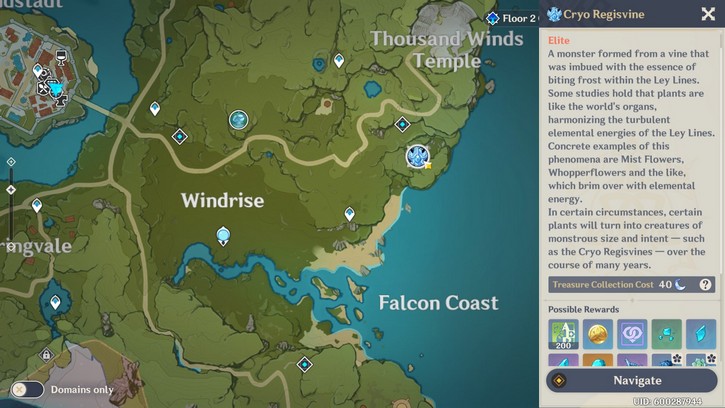 World bosses are the most valuable and efficient way to spend your Original Resin. It costs 40 Original Resin instead of 20 and these bosses almost require other players to complete. They drop ascension two and above materials and 4-star artifacts if you are lucky. In my opinion, this is the best way to farm artifacts and specific materials. Domains are mostly for weapon enhancements.
Conclusion
Co-op is quite limited by each player's Original Resin which is a huge disappointment because of how slow Original Resin recharges. Co-op mode does increase your overall power as you will be playing with 3 other characters instead of swapping each time. Hopefully, they add new updates to feature more co-op mode content which is one of the best selling points of the game.