Nintendo knows how to make a cute, fun game that makes you just show around. Switch Sports is very much harmless for all ages.
It's easy to learn, it looks adorable, and its gameplay is good enough to keep you entertained, even if just for a while.
Switch Sports is very much a party game. As such, it is much more appreciated when shared with your friends and family. If you don't know how to do it, we're here to help.
This article will let you know how to play with friends in Switch Sports.
How to Play With Your Friends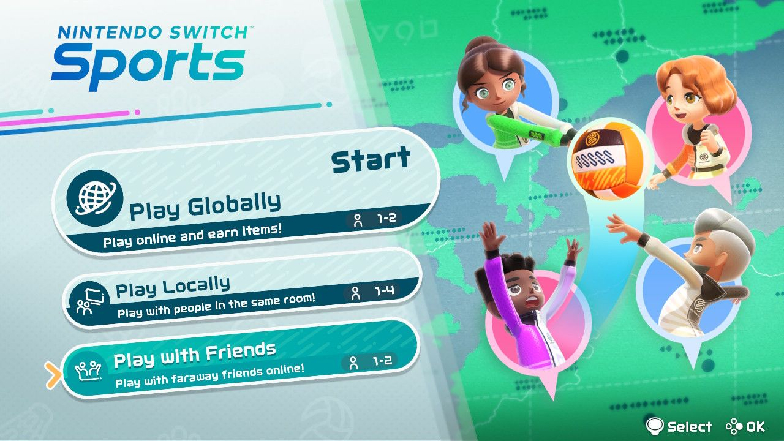 From the Switch Sports main menu, select the Play with Friends option. Then, you can choose Single Player or Two Players.
This decision depends on if you already have someone locally playing with you. Once you select that, you can either join a lobby or create your own.
The variety is pretty good when it comes to playing this game with friends. You can pair up with a friend to play online, play locally against a friend, or play online with other three friends for a team vs team match.
Unfortunately, you can't just go online to play Switch Sports. You need a Nintendo Switch Online subscription in order to play Switch Sports online.
This should be no surprise since Nintendo does require that for many games, except free-to-play ones, but it is a bit annoying nonetheless.
There's also the option to play locally, which is by far my favorite way to enjoy Switch Sports.
Unfortunately, if you are a Switch Lite owner, this game might be way too much before it can be enjoyed. When making this game, the developers didn't seem to have Switch Like Owners in their minds.
Split-screen scenarios are not supported by the lite version of the console, and all games need a joycon — some need two.
If you don't have a standard Nintendo Switch with a deck, chances are you will have to spend some extra cash on new controllers and parts so you can properly enjoy this game.
Final Thoughts
Switch Sports is indeed a fun game. It is perfect for parties, family gatherings, and even for receiving friends and playing casually.
This might not be as great as the old Wii Sports, but it doesn't mean it isn't an enjoyable experience. And as mentioned above, it gets even better when shared with others.
Switch Sports is not perfect, there's no argument there, but it is enjoyable and especially worth it if you don't get Wii Sports.
Unfortunately, the game only has six sports, but golf is coming later as a DLC.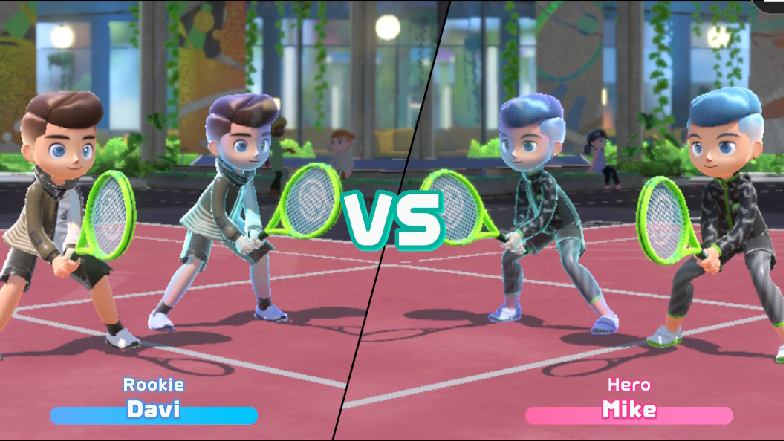 Although playing video games online with friends can be fun and rewarding, sometimes it's more enjoyable to play with people you're physically near. In fact, this is when the game is most enjoyable, in my honest opinion.
Every Switch sports game has its own local multiplayer modes that can be great for social situations. It's way more fun to look at your friend's face after surprising them with a fast serve in Tennis.
On top of all that, there are players who find it a bit intimidating to play video games online. In that case, an off-line match might be the way to go.
All that being said, one can clearly see all the advantages of playing with people you know. Not only does playing with friends make you less likely to feel anxious, but it might just be more fun in general. Doing so is also a great way to help you learn the mechanics without feeling like anything is at stake.
Anyway, whether you want to play with friends nearby or online, there are many ways to get some quality multiplayer time with Switch Sports.