How to Get Kudos in Fall Guys Ultimate Knockout
Fall Guys Ultimate Knockout is a fun and quirky battle royale game, developed by Mediatonic and published by Devolver Digital, that lets you compete in a series of mini-games with 59 other players. The premium currency in this game is called Kudos and there are various ways on how to get Kudos to set up your character with cute and quirky costumes.
What Are Kudos Used For
Kudos are used to purchase items such as costumes, emotes, skin designs, equipment and accessories. They are the main currency in the game that is used in the shop where the items rotates daily. Do not worry about the pay-to-win element because it does not exist.
Kudos are mainly for cosmetics and will have no factor in gameplay. There are items that are likely exclusive meaning that they are only available for people who either have pre-purchased the game or have played the beta. It is not clear if it would show up in the shop that would cost Kudos or Crowns yet.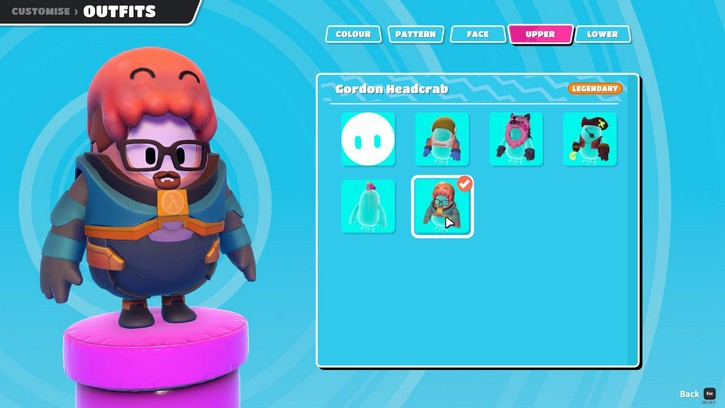 This Gordon Freeman Headcrab outfit is only available for those who pre-purchased the game. The Collector's Edition gives you the Ecto Pirate, Fairycorn and Astronaut outfits with an additional Robot Emote.
How to Get Kudos in Fall Guys
There are so many ways you can get Kudos in the game. The first and most obvious one will be just playing the game. For every game you play, you will be shown a summary screen after you have finished the game. You will be rewarded with Kudos according to your placement. If you finish higher, you will earn more Kudos and more points as well for the season pass.
The second way to get Kudos is from the season pass which is also free. You can get a total of 19,500 Kudos just from completing the season pass. The levels in the season pass gives more Kudos once you progress higher. The first Kudos reward at level 2 will earn you 500 Kudos and the last one which is at level 38 will give you 6,000 Kudos.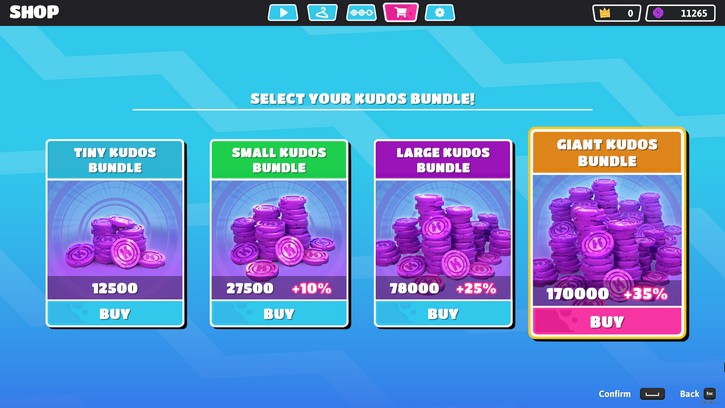 The third way you can get Kudos is from buying it from their in-game currency store. The highest priced one is valued at $49.99 for a whopping 170,000 Kudos which will probably set you up throughout the game. The prices for the Kudos bundles are as follows:
The Tiny Kudos Bundle is worth $4.99 for 12,500 Kudos
The Small Kudos Bundle is worth $9.99 for 27,500 Kudos
The Large Kudos Bundle is worth $24.99 for 78,000 Kudos
The Giant Kudos Bundle is worth $49.99 for 170,000 Kudos
You can also earn an additional 10,000 Kudos just by ordering the Collector's Edition. This also includes three different outfits mentioned before including the Robot Emote.
Are Kudos Worth It?
The prices in Kudos in the shop are quite cheap and farmable. It will be easy to grind it out for a whimsical outfit as long as you do not burnout easily. Kudos purchased with real money are optional which makes the game's economy fantastic.
If you do decide to purchase Kudos, they are extremely worth every penny because of the amount you get for the large bundles. They are not priced as much as other games would and will help you complete collections if you decide to grab every single outfit in the game including emotes, patterns and faces.
Conclusion
The game has so much potential where mini games can be added easily and maybe even more game modes. The game's economy is great where almost everything can be acquired just by playing the game. There will be more ways you can get Kudos in the future with the season pass system implemented in the game.