Not all cars are made equal; some cars will always be rarer and more desirable than others. Such is the case in Forza Horizon 5.
With a car list spanning everyday commuters like the Audi A1 and the Volkswagen Golf, and absolutely bonkers hypercars like the Pagani Zonda Cinque and Bugatti Chiron, collecting cars is a bit more layered in the world of Forza Horizon 5.
In this guide, we will be listing down the rarest cars in Forza Horizon 5 and how these cars can be obtained as well as how these cars can differ from the other common cars that will be found and collected throughout the game.
What Are the Rarest Cars?
Forza Horizon 5, much like most modern games with a collecting aspect to it, separates its cars into tiers, namely Common, Rare, Epic, and Legendary cars.
Although these tiers are present in the game, the rarity of said cars is mostly only relegated to how often you will be getting them through the Wheelspins or Super Wheelspins and not how rare they actually are due to the nature of how you obtain them.
Some Common cars will undoubtedly be rarer than some Legendary cars because they will only be available through Wheelspins, claiming Accolades, or even exclusively through weekly seasonal events where they can be rewarded.
Therefore, when defining the rarest cars in FH5, it would be wise to mostly ignore the rarity tier system and know how said cars are actually obtained. Having said that, I've gone through the car list and have sorted them into 6 categories that best describe their rarity.
Autoshow Legendary Cars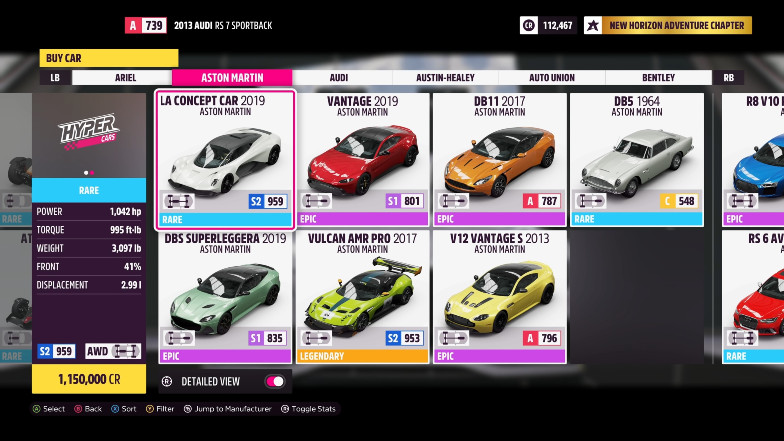 Although I mentioned above that some Legendary cars will inevitably be more common than a Common-rated car, they are still important to mention as their drop rates from Wheelspins will be the lowest.
The cars that are listed below are all Legendary cars with a big disclaimer: they can be bought through the Autoshow, which is the game's perpetual showroom.
However, it is important to note that even though these cars can be bought, they are still the most expensive cars in the game. Cars like the Auto Union Type D and other vintage cars are the most expensive cars in Forza Horizon 5, costing a whopping 15,000,000 Credits (and more) to buy.
So, although their supply is unlimited, only players wealthy (and lucky) enough will be able to own them.
The list of Legendary cars is as follows:
2554 AMG Transport Dynamics M12S Warthog CST
2018 Apollo Intensa Emozione
2017 Aston Martin Vulcan AMR Pro
1939 Auto Union Type D
2019 Bugatti Divo
2018 Bugatti Chiron
2011 Bugatti Veyron Super Sport
1992 Bugatti EB110 Super Sport
2017 Ferrari 812 Superfast
2014 Ferrari FXX K
2012 Ferrari 599XX Evolution
2005 Ferrari FXX
2002 Ferrari Enzo Ferrari
1996 Ferrari F50 GT
1995 Ferrari F50
1987 Ferrari F40
1984 Ferrari 288 GTO
1957 Ferrari 250 Testa Rossa
1977 Ford #2 GT40 Mk II Le Mans
2019 Hennessey VelociRaptor 6×6
2012 Hennessey Venom GT
2006 Hot Wheels Bone Shaker
2010 Jaguar C-X75
1964 Jaguar Lightweight E-Type
1956 Jaguar D-Type
2020 Koenigsegg Jesko
2017 Koenigsegg Agera RS
2016 Koenigsegg Regera
2015 Koenigsegg One:1
2016 Lamborghini Centenario LP 770-4
2013 Lamborghini Veneno
2011 Lamborghini Sesto Elemento
2020 Lotus Evija
1997 Lotus Elise GT1
2008 Maserati MC12 Versione Corsa
2019 McLaren Speedtail
2013 McLaren P1
1997 McLaren F1 GT
2021 Mercedes-AMG ONE
1998 Mercedes-Benz AMG CLK GTR
1995 Nissan Nismo GT-R LM
2010 Pagani Zonda R
2009 Pagani Zonda Cinque Roadster
2014 Porsche 918 Spyder
1997 Porsche 911 GT1 Strassenversion
2019 Rimac Concept Two
1965 Shelby Cobra 427 S/C
1965 Shelby Cobra Daytona Coupé
2019 Zenvo TSR-S
Forza Edition Cars

The Forza Edition Cars are separate versions of existing cars with special attributes. Each Forza Edition car will come with a special paint job as well as branded tires to set them apart. While those can be changed to suit your preferences, the Forza Edition cars also come with some exclusive perks.
These perks include exclusive upgrades and parts such as engine swaps that are otherwise unavailable to their normal counterpart, as well as a black and gold license plate, further differentiating them from the rest of the pack.
If that is not enough, they also grant special bonuses to you as you drive, such as additional experience when driving at speed or more credits rewarded after every race.
These cars are technically rarer than Legendary cars as they can only be obtained through Wheelspins and other special means like Accolades and Seasonal rewards.
Even when you obtain them, they cannot be bought through the Autoshow. If you want a duplicate, you must either buy it from the Auction House from other players or earn it again through Wheelspins and rewards.
The list of FH5 Forza Edition cars is as follows:
1953 Chevrolet Corvette Forza Edition
2018 Exomotive Exocet Off-Road Forza Edition
2011 Lamborghini Sesto Elemento Forza Edition
2010 Maserati Gran Turismo S Forza Edition
2021 Mercedes-AMG ONE Forza Edition
2015 Mercedes-Benz #24 Tankpool24 Racing Truck Forza Edition
1998 Mercedes-Benz AMG CLK GTR Forza Edition
1971 Meyers Manx Forza Edition
1953 Morris Minor 1000 Forza Edition
2003 Nissan Fairlady Z Forza Edition
2016 Pagani Huayra BC Forza Edition
1987 Pontiac Firebird Trans Am GTA Forza Edition
2019 Porsche 911 GT3 RS Forza Edition
1963 Volkswagen Beetle Forza Edition
In addition to the cars above, the following Forza Edition cars will only be available to VIP Pass holders, making them a lot more exclusive than the cars above:
2011 BMW X5 M Forza Edition
1969 Dodge Charger R/T Forza Edition
1999 Ford Racing Puma Forza Edition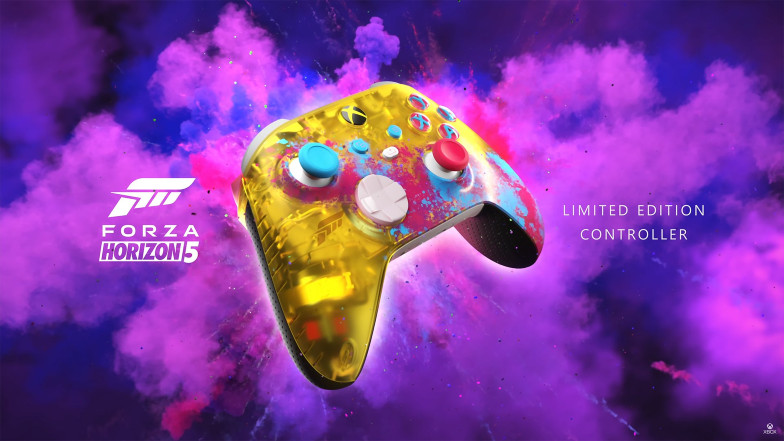 Finally, this Forza Edition car is only available if you buy the special Forza Horizon 5 Limited Edition Xbox Controller making it quite possibly the rarest car in Forza Horizon 5:
1932 Ford De Luxe Five-Window Coupe Forza Edition
Car Mastery Tree Cars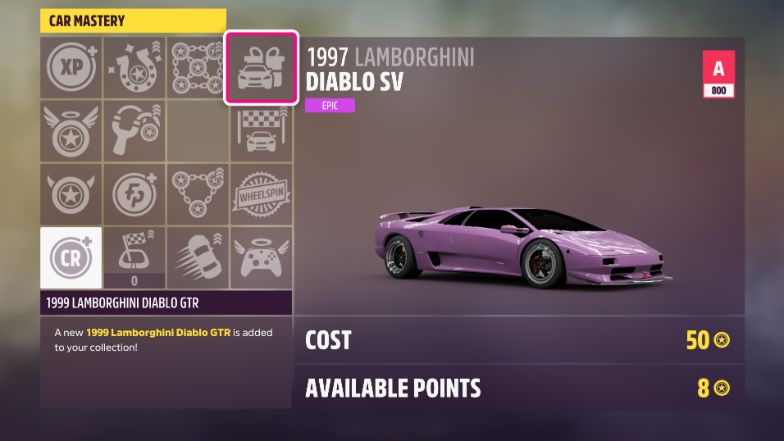 Car Mastery Trees is where you spend your skill points in order to unlock some perks for your cars. Turns out that some of these cars hide some FH5 secret cars within their mastery trees.
Although the cars that you will need to unlock these cars are readily available in the Autoshow, you will need to spend a lot of skill points just to unlock them, making them rarer than the other cars as they require quite a bit of grinding.
It is also good to note that you do not need to fully complete a car's mastery tree to get the car, you just need to set out a path from the beginning (lower left) all the way to the slot that has the bonus car, which is usually found on the top-right of the mastery tree so plan your path accordingly to spend as little skill points as possible.
Like most of the cars in this article, they will not be available through the Autoshow nor are they available through Wheelspins. The only way to get double units is by buying another car to master or by buying them from the Auction House, making these cars quite valuable despite them being technically readily available.
Below are the special cars that you can unlock and the cars that are needed to unlock them from:
2013 DeBerti Wrangler Unlimited – Found in 2012 Jeep Wrangler Rubicon
1969 Dodge Charger Daytona Hemi – Found in 1969 Dodge Charger R/T
1992 Hoonigan Mazda RX-7 Twerkstallion – Found in 1990 Mazda Savanna RX-7
1991 Hoonigan Rauh-Welt Begriff Porsche 911 Turbo – Found in 1995 Porsche 911 GT2
1999 Lamborghini Diablo GTR – Found in 1997 Lamborghini Diablo SV
Barn Find Cars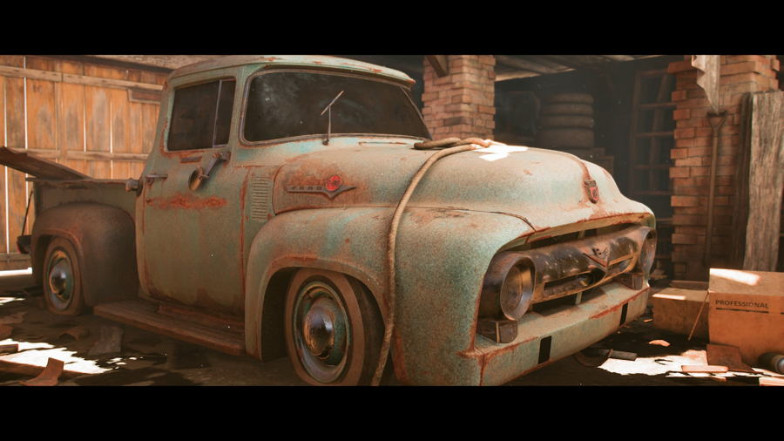 Returning from the previous Forza Horizon games, Barn Finds are cars that have been abandoned and neglected by their previous owners and have been left to rot in a barn.
As you play through the game, characters in the Horizon Festival will inform you of Barn Find rumors which will mark the map with a purple circle in an area. Within this purple circle rests the barn where the car can be found.
Once you have found the barn, your character and another one of the Horizon Festival characters will help you with identifying the car. It will then be whisked away to an undisclosed garage to be restored and repaired.
The repair time for each of the cars differs from each other, with rarer cars like the Ferrari 250 GTO taking much longer than the Ford F-100, but rest assured, once you have found the barn, expect the car in your garage in no time.
There are 14 total barn finds to be found in the game, and you can only claim them once, meaning the only other way you can get another one if you have gifted or sold yours away is to buy it from the Auction House.
Even if the cars have been restored, they will not be available through Wheelspins and the Autoshow. The only way these cars increase in stock is by people playing the game, so expect these to be limited in numbers:
1973 BMW 2002 Turbo
1953 Chevrolet Corvette
1968 Dodge Dart Hemi Super Stock
1999 Dodge Viper GTS ACR
1962 Ferrari 250 GTO
1989 Ferrari F40 Competizione
1967 Ford Racing Escort Mk1
1956 Ford F-100
1968 Ford Mustang GT 2+2 Fastback
1970 GMC Jimmy
1991 Jaguar Sport XJR-15
1973 Porsche 911 Carrera RS
1968 Renault 4L Export
1993 Toyota #1 T100 Baja Truck
Car Collection Completion Cars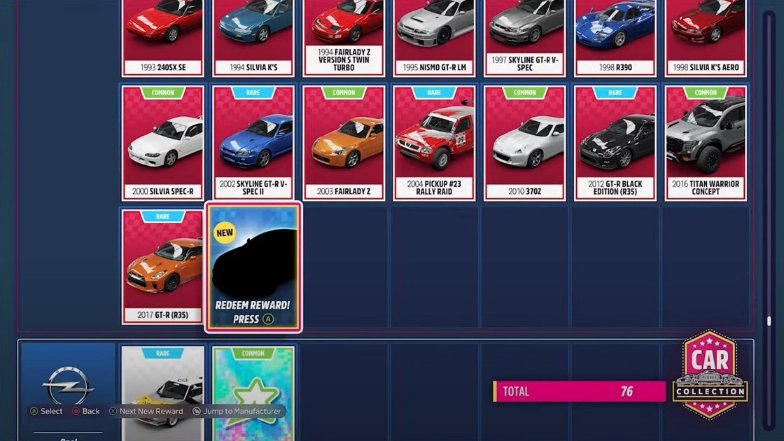 This one is for real car completionists. The only way to unlock these cars is to collect every car of their respective marque. What that means is in order to unlock the Porsche 911 GT3 RS Forza Edition, you must collect every other Porsche available in the base game.
Yes, this includes the Hard-to-Find cars and every other rare car on this list. Quite possibly the hardest cars to get, expect these cars to be as rare and as expensive as they can get.
Below are the cars that will be rewarded to you upon completion of their respective marques:
2016 BMW M4 GTS
1960 Chevrolet Corvette
2013 Ferrari LaFerrari
1964 Ford GT40 Mk I
2008 Lamborghini Reventón
2018 McLaren 720S Coupe
1939 Mercedes-Benz W154
1969 Nissan Fairlady Z 432
2019 Porsche 911 GT3 RS Forza Edition
Hard-to-Find Cars
The final category of Forza Horizon 5 rare cars is the 'Hard to Find' cars. Like the Forza Edition cars, these cars can only be obtained through a mixture of Wheelspins, Accolades, and seasonal challenges. Also like the Forza Edition cars, these cars will not be available in the Autoshow making them rare by design.
The rarest cars in Forza Horizon 5 are those that can only the obtained through the seasonal challenges as they are time-sensitive. If you miss out on collecting them during the week of a seasonal event, you miss out on that car until it either returns as a reward in another seasonal event or through the Auction House where players sell their cars.
It is not uncommon for some of these fh5 rare cars to reach upwards of 20,000,000 Credits in the Auction House because of their rarity, but again, desirability plays into that factor as well.
Expect fan-favorite cars like the DeLorean DMC-12 and the Hot Wheels Twin Mill to fetch exorbitant prices in the second-hand market.
The list of Hard-to-Find cars is as follows:
2017 Alpine A110
2016 Aston Martin Vantage GT12
2013 Audi R8 Coupe V10 Plus 5.2 FSI quattro
2014 BAC Mono
2015 BMW X6 M
2019 Chevrolet Corvette ZR1
1970 Chevrolet Corvette ZR-1
1983 DeLorean DMC-12
2017 Ferrari GTC4Lusso
2013 Ferrari 458 Speciale
2003 Ferrari 360 Challenge Stradale
1969 Ferrari Dino 246 GT
1967 Ferrari #24 Ferrari Spa 330 P4
2019 Ford Ranger Raptor
2017 Ford #14 Rahal Letterman Lanigan Racing GRC Fiesta
2005 Ford GT
1981 Ford Fiesta XR2
2018 Funco Motorsports F9
2016 Honda Civic Coupe GRC
2005 Honda NSX-R GT
1984 Honda Civic CRX Mugen
2016 Hoonigan Gymkhana 10 Ford Focus RS RX
1965 Hoonigan Gymkhana 10 Ford Hoonicorn Mustang
1969 Hot Wheels Twin Mill
2019 Hyundai Veloster N
2018 Italdesign Zerouno
2016 Jaguar F-Type Project 7
2015 Jaguar F-Type R Coupe
1993 Jaguar XJ220
2008 Koenigsegg CCGT
2011 Lamborghini Gallardo LP 570-4 Superleggera
2010 Lamborghini Murciélago LP 670-4 SV
1990 Mazda Savanna RX-7
2018 McLaren Senna
1993 McLaren F1
2018 Mercedes-AMG E 63 S
1971 Meyers Manx
1986 MG Metro 6R4
2014 MINI X-Raid All4 Racing Countryman
2016 Pagani Huayra BC
1984 Peugeot 205 Turbo 16
2018 Porsche Macan LPR Rally Raid
2015 Radical RXC Turbo
2019 RAESR Tachyon Speed
2004 Saleen S7
1998 Subaru Impreza 22B-STi Version
1994 Toyota Celica GT-Four ST205
1985 Toyota Sprinter Trueno GT Apex
1963 Volkswagen Beetle
Final Thoughts
With a stable of more than 500 cars to collect, it will take quite a long time to collect all the cars in Forza Horizon 5, and with cars only obtainable through either obscene amounts of credits or through special means, it will take an even longer time due to the time required to grind for these cars.
Overall, Forza Horizon 5 offers a much more robust and fun way to collect these cars, and as the game goes on and more cars enter the fray through updates, the cars on these current lists will become much more common as more and more people will attempt to collect them, making the car market grow and in turn, giving the crown of the rarest car to another more desirable car.
If you're in the market for drift cars as well, we've got a guide to the best drift cars in the game that you should find pretty useful.