In the ever-changing NFL landscape, each new season blesses us with new Madden 22 Franchise teams to get excited about. Draft picks, big signings, and young players who've had big seasons – all of these can make a team suddenly look interesting over the course of a single season!
This is great news for Madden NFL fans, especially those that enjoy playing Franchise Mode. You can take teams to glory and create alternate histories with every new Madden NFL – you just have to choose the right team.
So, in today's article, we'll go over some of the best teams to manage in Madden NFL 22 Franchise Mode.
Best Teams to Rebuild in Madden 22 Franchise Mode
If you're like me, you love to take a struggling team and make them a force to be reckoned with over the course of a few seasons.
In that case, the best Madden 22 franchise teams for the job should possess.
A good young core
Preferably with one of the best young players or two outstanding rookies
Free cap space and movable pieces
No bad contracts (or some bad contracts you can easily dump)
Good future picks
Here are some teams that fit the bill for all of the above.
Carolina Panthers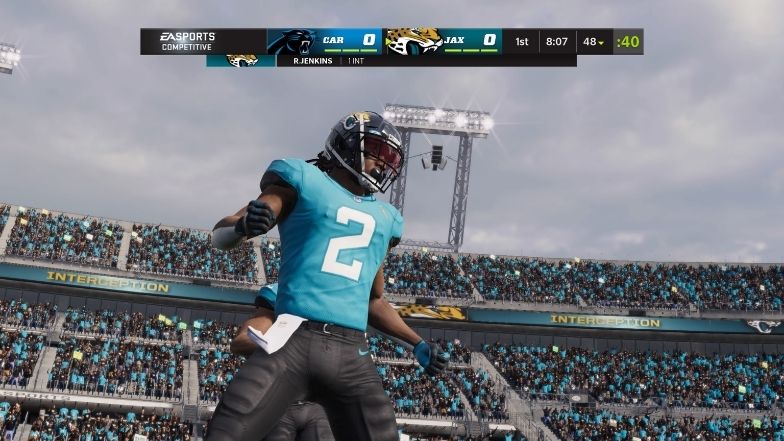 Granted, the Panthers' QB position isn't stacked: you have Sam Darnold with a measly 71 OVR but his 88 Throwing Power is still nothing to scoff at. Now, whether Darnold is an MVP potential or a bust in real life remains to be seen but you can build him up in the game and give him the career he was once predicted to have.
You'll be slinging passes to Robbi Anderson (87 OVR) as well as two youngsters in D.J. Moore (84 OVR) and David Moore (76 OVR). Not to mention Christian McCaffrey, the highest-rated running back in the game with a 97 OVR and a recently signed contract. If you really want to get into rebuilding mode, you can even trade McCaffrey and develop Chuba Hubbard who looks like a very promising rookie.
On defense, the Panthers drafted a promising cornerback in Jaycee Horn (74 OVR, 92 SPD) and signed A.J. Bouye (83 OVR) who might've had a controversial season in Denver last year but he's one of the best-rated defenders on the team.
Overall, Carolina Panthers look like a fun team with an exciting young core and a lot of movable pieces.
Jacksonville Jaguars
If you're all about rebuilding, the Jaguars are a pretty obvious choice.
They had the worst season in the league last year but drafted what seems to be a generational talent in their QB Trevor Lawrence (78 OVR, 91 THP). However, to truly give it a shot with the Jags, you'll have to reinforce the offense with some targets for Lawrence to throw to.
Right now, the Jaguars have Marvin Jones (83 OVR), D.J. Chark (81 OVR), and the young Laviska Shenault Jr (76 OVR) at WR. Chark and especially Jones look like potential moving pieces and Shenault will be a fun prospect to develop. But, the tight end spot is definitely one you'll be looking to improve.
It might be fun to help Tim Tebow kick-start his career as a TE but his 66 OVR makes him only a fun third option.
Expect your Jags rebuild to take several years but the payoff is more than likely to be fun!
New York Jets
New York Jets are in a similar position to the Jaguars but they will truly test your GM skills.
Their rookie quarterback Zach Wilson (75 OVR) isn't as highly rated as Trevor Lawrence but he's still an exciting prospect with 94 Throw Power. You'll likely find yourself trying to surround him with some firepower on offense, as Corey Davis (83 OVR) and Jamison Crowder (80 OVR) are better as potential trade pieces than primary offensive weapons.
The highlights of the team are on defense, where you'll start with the likes of Quinnen Williams (86 OVR), Marcus Maye (85 OVR), and the 22-year-old Mekhi Becton (82 OVR).
On the other hand, your starting running back will be Tevin Coleman (74 OVR) who is currently on a $2M, one-year contract so you'll be looking at some different options early into your campaign.
The good news is – the Jets have lots of cap space in 2022 so, when it's time to start making moves, you'll be fully equipped.
Best Teams for Instant Success in Madden 22 Franchise Mode
If you want an established powerhouse of a team that can hit the ground running, there's certainly no shortage of those in the NFL.
Here are our favorite options.
Tampa Bay Buccaneers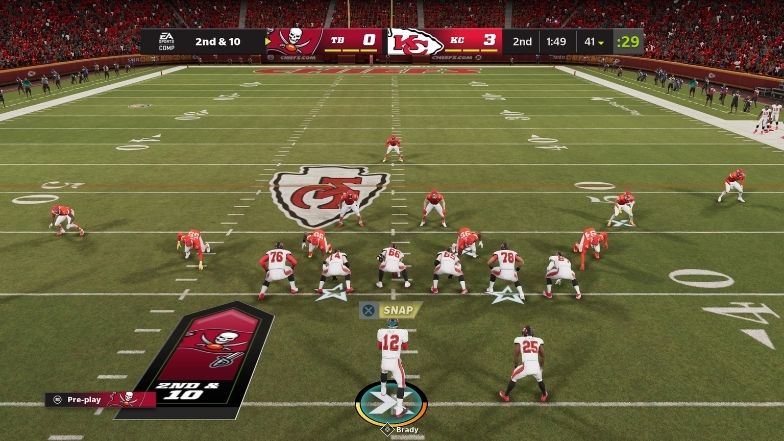 Yes, the defending Super Bowl champion may seem like a way too obvious choice, but hear us out.
Apart from Brady being a legend and one of the best-rated QBs in the game (97 OVR), there is this uncertainty about when he'll retire. The same goes for Gronk and Antonio Brown, who are both at the tail end of their careers, playing on one-year contracts.
In other words, while you'll definitely have early success with the Bucs, you'll soon have a lot of Madden 22 cap space flexibility to show off your GM skills. So, you're getting the best of both worlds: playing with a stacked team and building for the future.
Players like the 22-year-old Tristan Wirfs (89 OVR) and his All-Rookie teammate Antoine Winfield Jr. (81 OVR) will definitely help with the latter.
Kansas City Chiefs
The Chiefs not only guarantee success early on but they're perfectly set up to help you establish a dynasty from the get-go.
Patrick Mahomes is the best QB in the game and one of only five players to bolster a 99 overall rating. Another one of those five players – Travis Kelce, the best TE in the game. Put that together with Tyreek Hill (98 OVR) and a strong defense, and you're looking at almost a decade of dominance.
Clyde Edwards-Helaire (84 OVR, 92 ACC) is also an exciting young prospect that you can develop into a Pro Bowler in a few years.
Overall, you'll be set to have a decade of success with the Kansas City Chiefs – much like in real life!
Green Bay Packers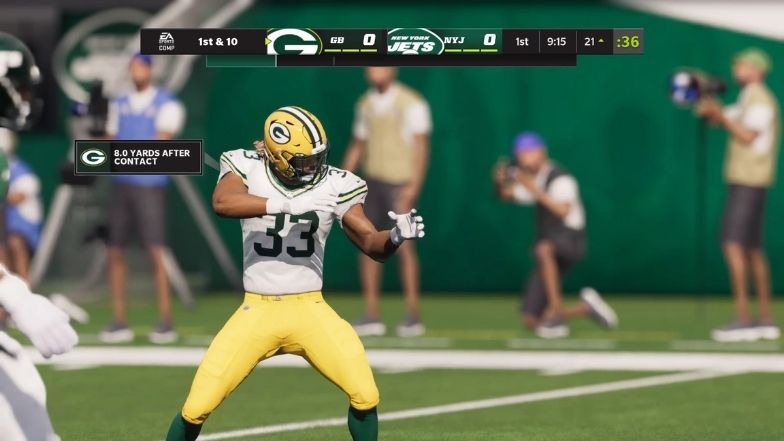 Put aside the underwhelming end of the season for Rogers (96 OVR) and the team – the Packers have three offensive players with 95+ ratings. Apart from Rogers, this includes the OT David Bakhtiari (96 OVR) and, of course, Davante Adams, the best wide receiver in the game and a member of the 99 OVR club mentioned above.
The running back, Aaron Jones is lighting fast (91 SPD, 93 ACC, 91 OVR) and the Pack's defense is young but already pretty scary. You'll be set up for the next three to five years with a perspective future and some fun young prospects.
It seems like the Packers are a perfect option for winning a Superbowl in your first season and building from there.
Final Thoughts
If you have good GM skills, you can choose almost any team in the NFL and build a successful franchise in time. That being said, some things will definitely make this an easier feat than others.
Consider our suggestions or simply go with your guts and make things happen for your personal favorite.