The term "sleeper" can mean different for every person. For this NBA 2K24 sleeper player list, we'll use the loose definition of the word sleeper.
We are looking at players who are underrated, undervalued, and with a huge upside. Some players might confuse sleeper players as someone with just high potential, like Victor Wembanyama.
However, you won't see any of those obvious picks with monstrous potential in this list.
We plan on hitting all three of the criteria for each of the players.
Josh Giddey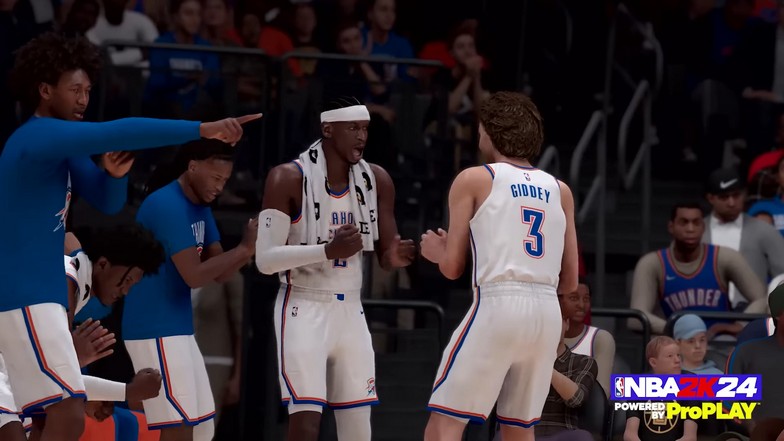 Josh Giddey is an Australian favorite. He got drafted with the 6th overall pick by the Oklahoma City Thunder in 2021.
The OKC is by far the youngest team in the league. Everyone knows they are rebuilding, and Josh is one of their best young players to pair with their rising superstar, Shai.
He plays the point and averages 16.6ppg, 7.9rpg, and 6.2apg. He did all these in his sophomore season.
The potential is off the charts, and his minutes will rapidly go up from his 31.2mpg average last year.
He can shoot the 3, but his ability to be a combo guard is his best asset.
Walker Kessler
Walker Kessler isn't somebody you often hear about. However, he is by far the best defender for the Utah Jazz.
He averaged a whopping 2.3 blocks per game in under 23 minutes per game.
Imagine if he played with more minutes. He is a walking double-double and is often overlooked because the Utah Jazz isn't really a contender right now.
If you need a top-tier paint defender, Walker Kessler is a cheap power forward/center option.
Franz Wagner
With no one else but Paolo Banchero gobbling minutes for the Orlando Magic, Franz Wagner is a prime position to flourish as a young player.
In the past season alone, he made use of all the available minutes and averaged 18.6 points per game with decent efficiency.
He is an amazing shooter and a versatile forward.
Dejounte Murray
Dejounte Murray isn't as young as the first three players, but he had his breakout season back in 2021-2022 with the Spurs.
After being traded to the Hawks, he has shown that he is a great #2 option next to Trae Young.
He averaged 20.5ppg, 5.3rbg, and 6.1apg. He is a borderline all-star and is close to reaching the next level.
Devin Vassell
Devin Vassell is the one who benefitted a lot from Dejounte Murray's departure from the Spurs. He averaged 18.5ppg, 3.9rpg, and 3.6apg.
He is more of a scorer right now, but he is still 23 years old. He can be a bit inefficient, but you know he will get all the minutes and develop.
We are just waiting for his breakout season because his potential is there.
If you want a scoring shooting guard/small forward, Devin is a good pick.
Malik Monk
Malik Monk is a bit young, but he has played a lot of minutes. His struggles with his efficiency has been consistent with every team he has played on.
However, he has shown some flashes of his offensive prowess by erupting for 45 points with the Kings last year.
When he gets the minutes he needs, you know he can score.
His upside or potential isn't as high as any of the players on the list, but he'll be a cheap option to trade for with some upside.
Jordan Poole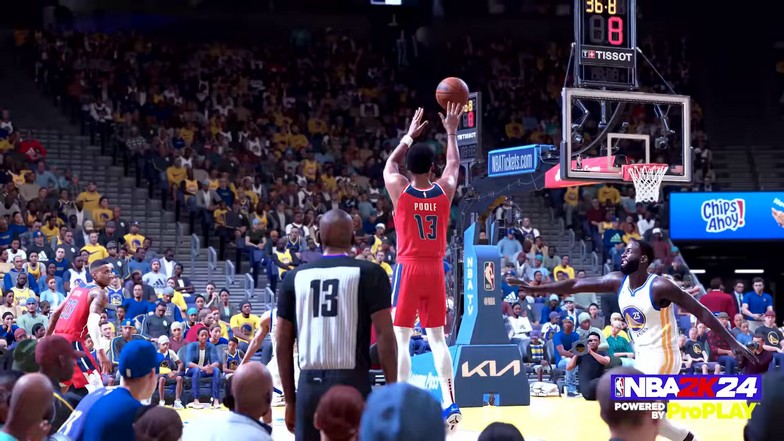 After the Jordan Poole and Draymond Green drama, Poole was never the same, in my opinion. For a teammate to punch you in the face and have the whole world see it isn't exactly a place you can flourish.
Now that Poole has been traded to the Washington Wizards, he has the chance to become a superstar.
He already played really well for the Warriors by averaging 20.4ppg. The 20ppg is more impressive since you have Klay Thompson, Stephen Currey, and Andrew Wiggins on the team.
Since the Wizards also traded out Bradley Beal, it is obvious that they want to rely on Poole to be their franchise player.
Jaden Ivey
Jaden Ivey is in the same position Franz Wagner has. There are no superstars or allstars to gobble up all the minutes for the Detroit Pistons, so he will be in the prime position to grow.
The guard averaged 16.3ppg, 3.9rpg, and 5.2apg in his rookie season. He is still approaching his sophomore season, so his potential is still pretty high.
His efficiency was horrible, but he is still learning. Jaden is a great pick for a team that needs a scoring shooting guard that can flourish in a few years.
Alex Caruso
Alex Caruso is a bit of an odd choice for the list. He is 29 years old, but is only entering his 7th year in the league.
His potential is quite low compared to the other players on the list, but he continues to grow every year.
The Carushow might have been a household name to some because of his time with the Los Angeles Lakers, but his best seasons were definitely with the Chicago Bulls.
He won his first all-defensive first team, which is an insane achievement considering where he was a few years ago.
If you are looking for a premium point guard for defending, Alex Caruso is the best option because you wouldn't need to sacrifice a lot to get him.