In today's NBA 2K24, everybody needs a good shooter on their team. The game has evolved to a more perimeter-heavy playstyle.
Sharpshooters are heavily in demand, but in NBA 2K24, they are still valued based on their overall rating.
You can capitalize on getting the best shooters in the league at a discount. Here are some players you can trade for if you want the best shooter on your team.
Stephen Curry
To start the list off with a bang, we have Stephen Curry, arguably the best shooter in the history of the NBA.
Stephen Curry is the best shooter because of two main reasons. He can shoot at a high efficiency. But mostly because he can shoot the 3 in every imaginable way.
Curry can create space to shoot a slightly contested 3; he can catch & shoot while playing off the ball; he has limitless range.
The only problem is trying to trade for one of the best superstars in the league.
Klay Thompson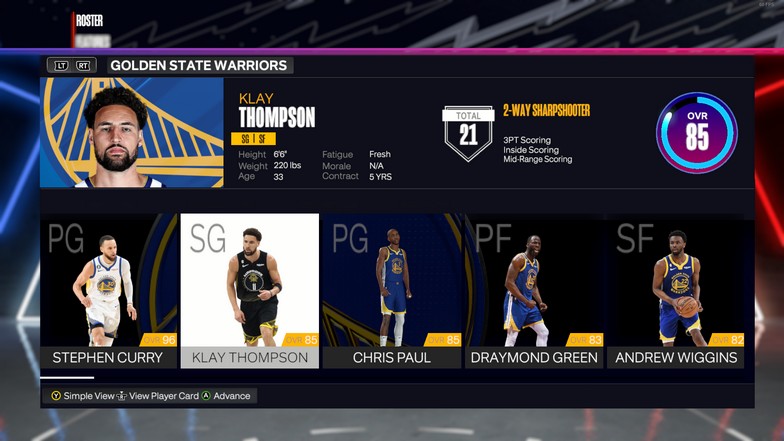 The second half of the Splash Brothers (Steph & Klay) surely deserves the next spot on the list. Klay Thompson might be overshadowed by his teammate Steph, but he is definitely deserving of being the 2nd best shooter in NBA history.
When it comes to catch-and-shoot threes, Klay Thompson is second to none. He can explode for 30+ points in any game by just knocking down 3s.
Klay Thompson is much more attainable because of his recent injuries. He isn't what he used to be before, but he can still knock down 3s efficiently.
Buddy Hield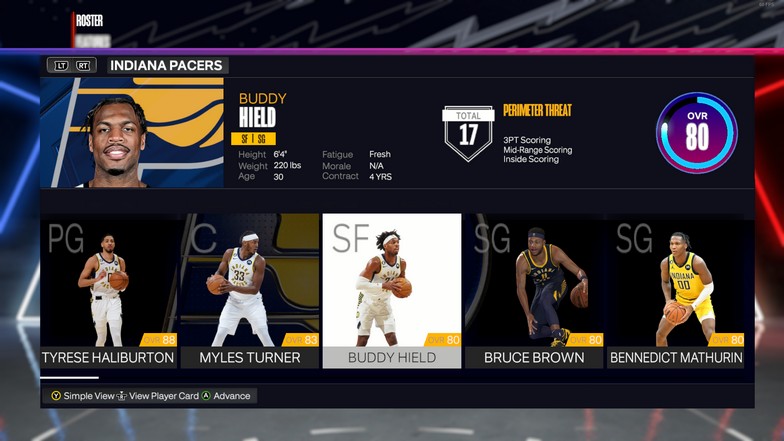 Buddy Hield is the younger version of Klay Thompson. While most of Buddy's threes are from catch-and-shoot situations, he can also knock it down off the dribble.
He might have already reached his maximum potential, as he is already 30 years old, but he is still widely regarded as one of the most lethal 3-point shooters in the league.
Luke Kennard
Luke Kennard is probably the most underrated 3-point shooter on the list. He made his play specifically designed for shooter 3s.
He shot a whopping 54% from 3 for the Memphis Grizzles, which makes him one of the most efficient 3-point shooters in the league.
While he does have some glaring weaknesses in his game, you'll never go wrong in picking up Luke for a 3-point shooter.
He should also be considered cheap to trade for.
Damian Lillard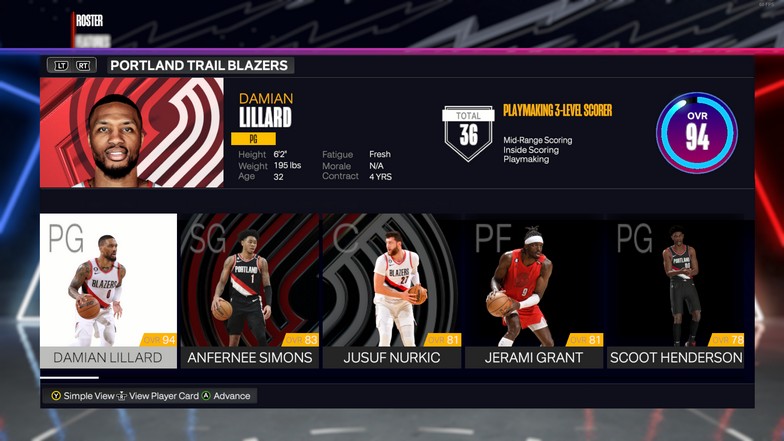 Damian Lillard's popularity might have fallen off the cliff, but he is still known as the closest player to Stephen Curry when it comes to knocking down 3s.
He has the same limitless range, but his efficiency is lacking. However, this isn't highlighted as much because he is on a rebuilding team.
They haven't competed in a long time, but Damian Lillard is still that guy who can knock down 3s at any space on the floor.
Kevin Durant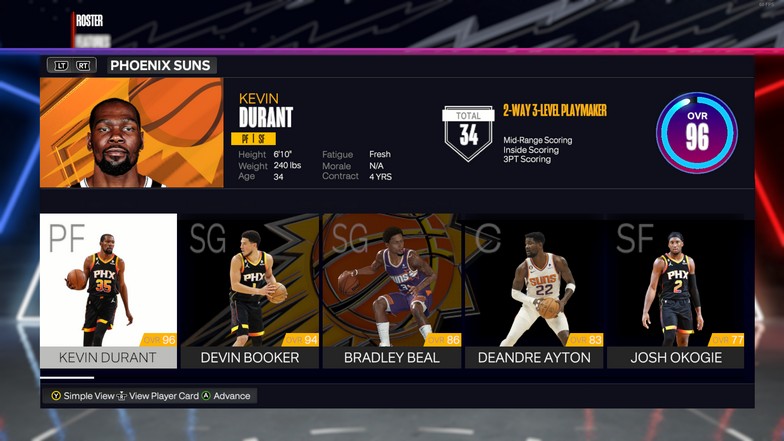 Kevin Durant doesn't get enough credit for his shooting ability. It might be because of his freakish skill while being 6'11.
Durant has the ability to score in any possible way imaginable. He can finish floaters, fadeaways, dunks, layups, isolation, stepbacks, and 3s.
His 3s might be underrated because of his height, and no one can reach him when he pulls up. He shoots at a whopping 40.4% from 3, which is remarkable for a volume scorer.
The only problem is trading for him if he isn't already on your team. You can choose the Phoenix Suns, one of the best teams in the league, including Kevin Durant.
Malcolm Brogdon
Malcolm Brogdon has found the perfect place in the Boston Celtics. Because of his superstar teammates, Jayson Tatum and Jaylen Brown, he always finds himself open.
However, he can do much more than just hit open 3s. He can facilitate, pass, and defend. Malcolm is a great player to have on your team and he shoots the 3 at a highly efficient rate.
Luka Doncic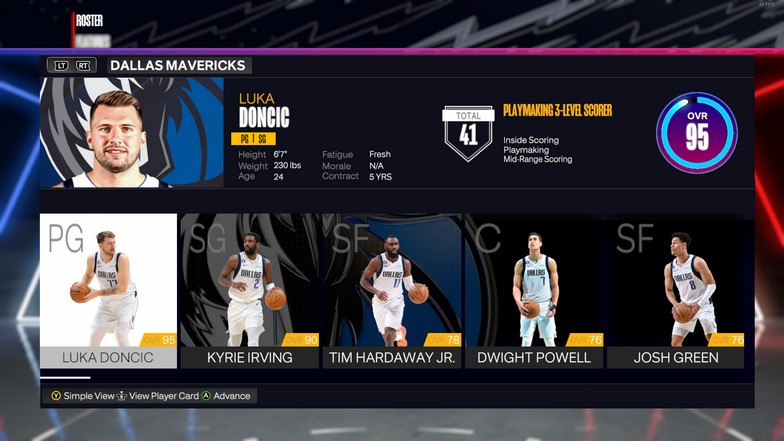 When it comes to shooting 3s off the dribble, Luka Doncic is one of the best at it. His movements are a bit slow, but his acceleration and deceleration are on a different level.
This is how Luka shaves off the defense with stepback 3s and makes it look like the defense was slacking.
Luka can do more than just shoot at a high level. He is comparable to Kevin Durant's offensive arsenal, but instead of being a better finisher, he can pass the ball much better.
Luka is another superstar you'll love on your team, but is quite impossible to trade for.
Desmond Bane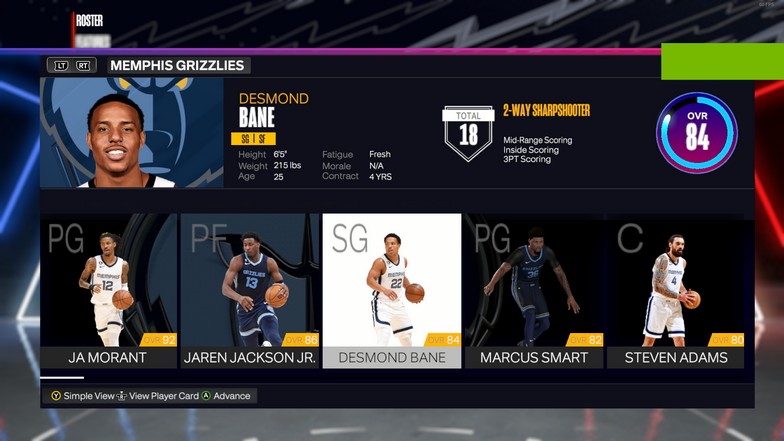 Desmond Bane had a breakout season in the 2021-2022 NBA season. He has always been an efficient 3-point shooter, shooting above 40% from 3 throughout his career.
He took his talents to the next level by being an amazing defender and shooter. He can also finish, rebound, and pass the ball at a decent level.
Bane is also one of the youngest rising stars in the league, and the Memphis Grizzlies really did well in blossoming the young player.
Duncan Robinson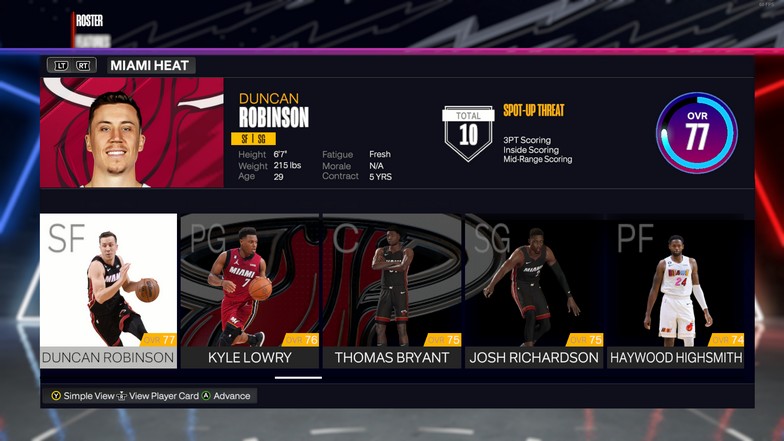 Duncan Robinson might not have much playing time for the Miami Heat, but when it comes to the floor, he is there for one big thing – to knock down 3s.
Duncan has had the green light to shoot from any distance because of his efficiency and skill.
The other aspects of his game make him a bit liable. His size and defense are lacking, but he is still young.
If you are looking for a young and cheap shooter, Duncan is your guy.
Kawhi Leonard
Kawhi Leonard is known as one of the best two-way players in the league. His reputation might have suffered because of his load management issues.
However, Kawhi has always been efficient at scoring. This includes 3-point shooting. Because of his size and length, he is hard to guard if you don't have the size and speed.
You'll pay a premium for Kawhi, but he'll boost your efficiency and defense tremendously.
Devin Booker
Devin Booker is the second youngest superstar on the list, behind Luka Doncic. Just like Doncic, Booker is known for his offensive prowess.
The biggest difference between them is that Luka orchestrates the whole offense, while Booker is known as an isolation scorer.
Booker isn't known for his efficiency, but in the last few years, he has taken incredible leaps at improving it.
He is now shooting at a 49.4% FG with a 35.1 3FG%.