Call of Duty's operators might just be skins to some, but a lot of them have expansive lore behind them. These characters all have unique backstories, motivations, and plotlines that run through the game. Otter lore in Call of Duty is some of the most interesting to come out of Warzone.
As an operator from Modern Warfare, Otter has been available in Warzone alongside that game. While most of the Otter Warzone lore is from the original game, knowing about the backstory of a character can add to the experience.
Some skins might just be for fun, but Otter's origins and personality add a lot. When playing the character, knowing a bit more about who he is and where he comes from can make the experience more fun.
This is all of the Otter lore in the game. That's the background information on the character, his personality, and even the real-world inspiration behind some of his Warzone skins.
Otter Lore and Backstory
Otter is one of the more distinctive characters in both Modern Warfare and Warzone. The character has been a part of Warzone since the beginning. He's one of the characters that got brought over with the initial launch from Modern Warfare.
This is where a lot of the Otter story comes from. However, it progresses into Verdansk quite tidily, making his backstory a key part of Warzone.
We'll start with otter's origins. This is one of the more unconventional backgrounds for an operator and it stands in great contrast to other similar characters in the game.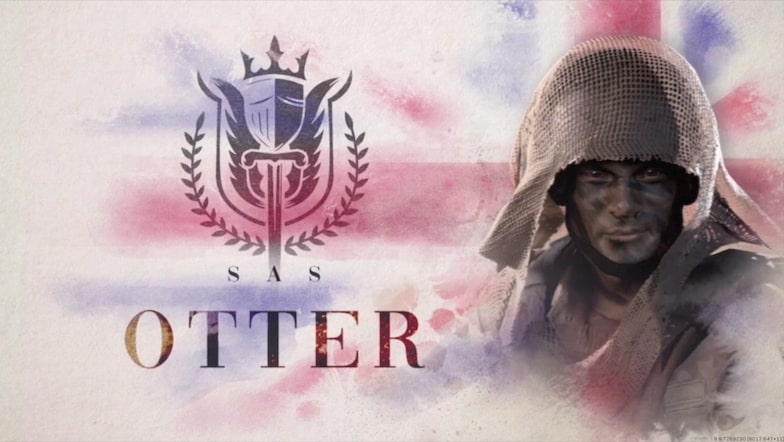 Otter's Origins
Otter has one of the more interesting backstories across the CoD games. He was born on April 1st, 1992. in Britain. However, he lost his mother at a young age. By the time he was three years old, he was already an orphan.
Otter spent his early years in and out of foster care. As a child, it seemed he struggled to adjust to this life and was frequently in trouble while in care. This led to him essentially becoming a 'ward of the state'.
The young orphan's problems weren't just in finding a stable home. Without any positive influences around him, Otter frequently ended up in trouble with the law. His record even as a minor was expansive and points to a different way the character's life could have gone.
Before he came on age, Otter already had a record that included larceny, burglary, vandalism, public intoxication, and even aggravated assault. This track might not point to future heroism, but things change in 2011.
Otter's Heroics at Al-Qatala Attack in Hyde Park
By 2011, Otter was 18. His future didn't exactly look bright with a police record like he had and no family to fall back on. By this point, Otter was living in London.
He happened to be in Hyde Park at the time of a terrorist attack. This was a knife attack conducted by the Al-Qatala terrorist group. They work as a stand-in for real-world terrorist organizations in Call of Duty.
Otter used some of the physical combat skills he'd built up in his life to that point to repel the attackers.
Otter's heroics were recorded by onlookers, and he got noticed. With a recording of him fighting off a terrorist attack the future looked a bit brighter for Otter. Within two months, Otter had joined the British Commandoes.
Joining the SAS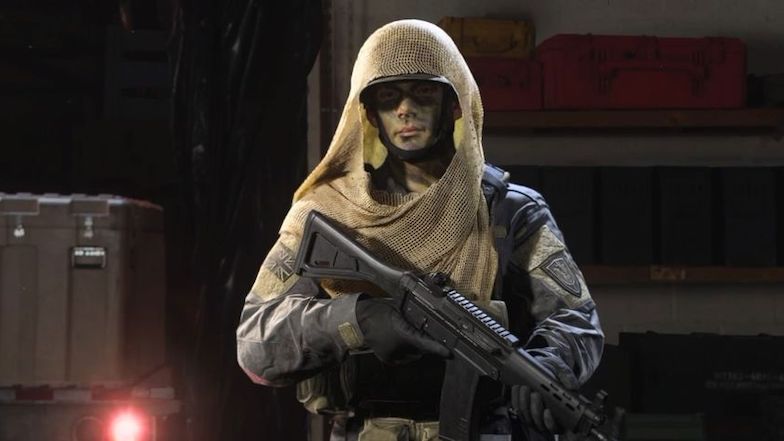 Otter performed well once he joined the British Commandos. The operator seemed to thrive with the better structure that came from the army.
This period saw Otter turn himself around to a certain point. Although, we'll later learn that he still had some demons. Eventually, he entered himself into the SAS selection process.
Not just anyone can join the SAS. However, between his performance in training and heroics in Hyde Park, Otter was recommended for the program by senior officers around him.
Otter managed to progress through the selection by January 2012. This is no small feat, as even a recommendation he would have to pass the selection process. He was successful in this.
Newly joined up with the SAS, Otter began his new operations as part of the SAS. He was initially serving under Captain John Price. He's another one of the Warzone operators that pops up across a few characters' backstories, like Charly's lore and early work.
With Price, Otter was deployed to a lot of locales with the SAS. He was involved in operations in Iraq, Afghanistan, Libya, Somalia, Yemen, and Urzikstan. That's the Call of Duty series' primary fictional middle-east warzone.
Otter had been described by Price in these operations as capable. However, he warned that Otter was ruthless and could be overzealous at times. This fits with the rest of the Otter lore, such as his fairly mixed background before joining the British Commandos.
Friendship with Wyatt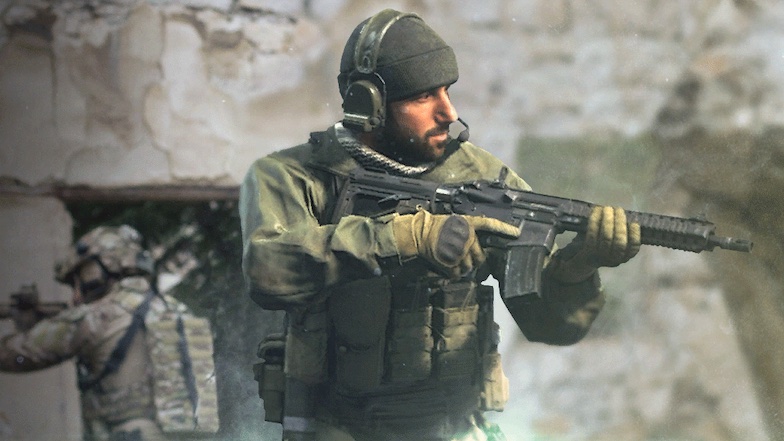 During his time in the SAS Otter struck up a close friendship with Jackson Wyatt. While it isn't too plot-relevant, this is one of the more important parts of the Otter lore for his character development.
Wyatt is another operator that appeared in Warzone and Modern Warfare. The operator was a bit more outgoing than Otter and he didn't quite have the same traumatic backstory. The two's bond is fairly unique for Otter.
In-game materials on Otter cover a psychological evaluation of the operator. He was branded an anti-social type of person here. His relationship with Wyatt seems to be his most significant one and a rare exception for the character.
While Otter clearly still had his problems, it looks like his work as an operator meant a lot to him. His friendship with Wyatt seems to be a testament to how much he can improve in the right situations.
Al-Qatala Invasion of Verdansk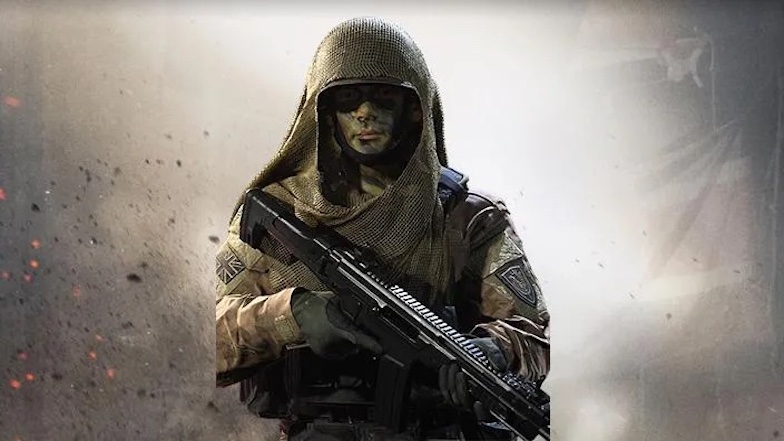 The Al-Qatala invasion of Verdansk is one of the most significant pieces of lore for a lot of operators. It pops up in Mara lore alongside its appearance for Otter here. Like most characters in-game, Otter wasn't immune to joining in on this mission.
Otter was one of many operators who were part of the fight to stop the invasion. Together with others from Coalition and Allegiance, Otter was involved in efforts to push back the invading force.
This is one of the last missions covered in Otter lore. It isn't the biggest part of his story, but it's nice to know he was involved along with the other characters.
Otter's Current Status
That's the last major appearance in Otter lore from these games. He's active in Warzone but hasn't really developed beyond those initial stories.
Otter might not have as many canon missions as some other players, but he's one of CoD's better-developed supporting characters. Even without too much Otter lore to go over, you get a sense of a character beyond just being a skin in the game.
Otter's time as an operator seems to have helped him grow past his potential. At one time, he seemed to be looking at a life of small-time crime. While he has some scars from his backstory like his ruthlessness and avoiding getting close to anyone, Otter's work as an operator has given him purpose and at least one friend.
Otter's Phycological Problems
Otter's phycological profile is actively monitored. While this doesn't sound too out of character for operators in a demanding position, Otter is fairly unique in having it actively discussed in in-game lore.
Otter's state is apparently fragile enough that officers are tasked with monitoring his psychological state. Any incident he has is supposed to be immediately reported. They also keep track of potential triggers for these incidents.
Between this and Price's comments about Otter's ruthlessness, it points partially toward some serious issues for Otter. Although, it seems he manages to keep things relatively controlled.
Otter Lore in Call of Duty Mobile
Like most of the Call of Duty operators, Otter also appears in the Mobile version of the game. While this is a spin-off, it largely deals with the same characters and in some cases even expands out the story quite a bit.
Otter was initially added into the game with The Hunt, but he's had skins across the game like the BackStroke that came with In Deep Water. He's playable in CoD Mobile. However, he doesn't feature prominently in the Comics.
The Comics in Mobile are a major source of information on other characters. However, Otter lore doesn't depend on it too much. He has a few brief appearances in the Comics.
These don't really expand out to a full plot line though. Otter is more of a background character in Mobile.
Otter Lore Outside of Games
That's all of the Otter lore in the games at the moment. However, there are some key lore details that we only learn from outside of the games! These include his real name and the real-life inspiration behind some parts of the character.
What Faction is Otter in?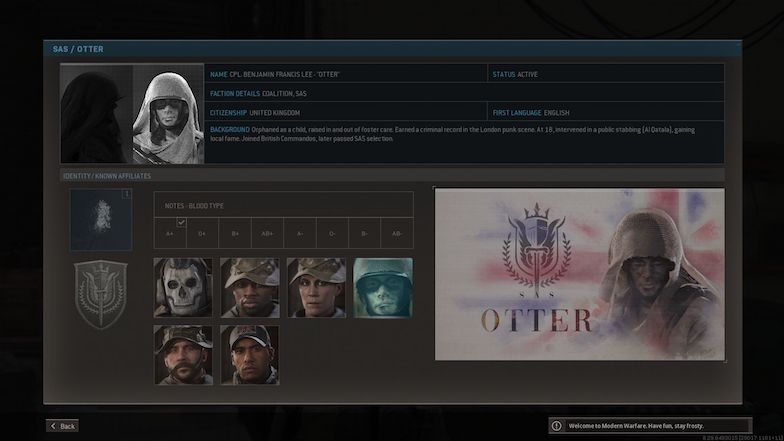 Otter is in a few different factions across his appearances. As he doesn't factor too much into Mobile, this list is shorter than for some other characters. However, there's still a good number of groups he's been affiliated with across all of these appearances:
SAS
Coalition
British Commandos
Armistice
In terms of his current status, Otter is still affiliated with the SAS and Coalition. He moved away from British Commandos, and Armistice has disbanded since.
What's Otter's Real Name?
Most Call of Duty operators go by a callsign as a shorthand in-game, but they do have real names too! Otter's real name is Benjamin Lee.
Otter is his main Operator name. has also used aliases like Ed Arsey, AND operator C1-06-S.
What Rank is Otter?
As of his appearances in Warzone, Otter holds the rank of Corporal. This could change in other appearances. Corporal is where he sits as of the most recent Otter lore though.
Otter SAS Skin Inspiration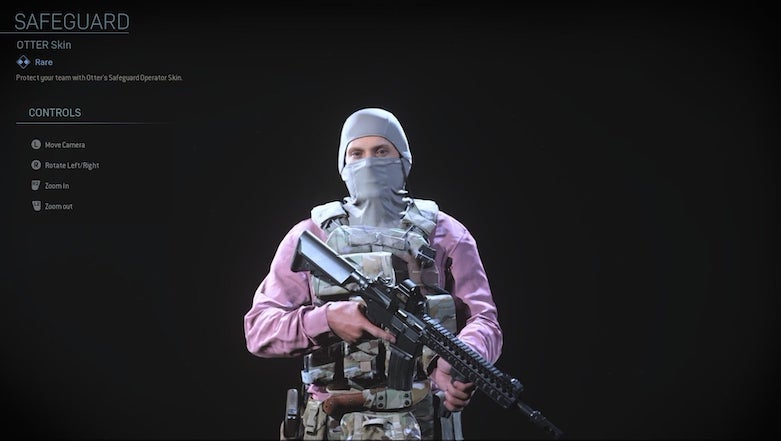 One notable part of Otter in Warzone is one skin that he has and its unique origin. Otter's Safeguard skin is based on a real-life operator.
The skin is modeled after a real-life SAS soldier. This soldier was involved in retrieving hostages in a situation in 2019. The skin replaces Otter's normal clothes with those that resemble the real-world SAS.
Other Otter Lore in Skins
The Safeguard skin is the only one of the Otter skins that has a real-world story behind its design. However, there's some fun trivia covering some of his other skins and their links to Call of Duty lore.
The Crew Expendable Skin is based on the mission of the same name that was part of Call of Duty 4 Modern Warfare. This is a fun throwback to a past Modern Warfare in the 2019 installment.
Who Voices Otter?
Otter isn't a character who often has a lot to say in missions. Although, he still has a decent number of quips and voice lines when you're playing in Warzone. The voice actor behind the character is a vital part of the Otter lore.
Otter is voiced by Jason Anthony. He voices Otter across Call of Duty, but he's known for also other roles too. He's appeared in Star Trek Discovery, Lego Star Wars, and narrated documentaries. He also similarly played a different British soldier in Ms. Marvel.
Otter Lore in the Future
That's all of the Otter lore and information about the player that we've seen in Call of Duty so far. Otter has one of the more interesting backstories, but he's largely not been explored by side games as other operators have. Where does this leave the character then?
Otter might not be done in the Call of Duty series. The next set of releases for the franchises are going to be follow-ups to both Modern Warfare and Warzone. Since Otter was one of the operators in these games, it's possible that the character might be making a return to the series at some point in Modern Warfare 2 or Warzone 2.
While we don't know which operators will pop in DLC and other content for Modern Warfare 2 yet, it might bring some new information for some favorite names from the first Modern Warfare. Fans of the series will have to wait and see how the lore develops and if Otter makes any more appearances in the future that add to his lore.