To keep DiamondLobby free to read, this post may contain affiliate links. Learn more
Thomas Trewren, or better known in the Warzone community as Tommey, is a competitive eSports player and Twitch streamer with over 300,000 followers who is currently representing the LA-based 100 Thieves.
If you have landed on this blog post, there's a pretty strong chance that you already know a thing or two about Tommey and want to get to the competitive level that he's at.
A good place to start is by copying all the Tommey Warzone settings that have helped him bring home hundreds of thousands of dollars since Warzone's release. After that, we will take a closer look at Tommey's current setup, and see what gear he uses for tournaments.
And one last thing: while we can't guarantee that you will get anywhere near to Tommey's level, it is important to remember that getting better at Warzone is a gradual process that can take you some time.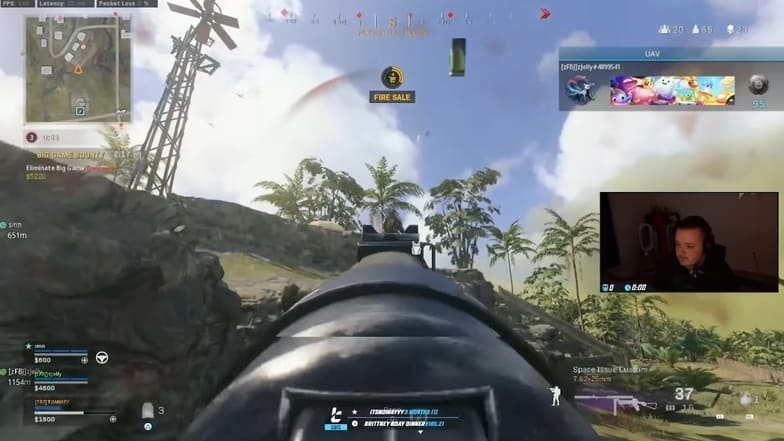 Without further ado, let's take a look at Tommey's controller settings:
Settings
| | |
| --- | --- |
| Setting Name | Tommey Controller Settings |
| BR Button Layout | Tactical |
| Stick Layout Preset | Default |
| Invert Vertical Look | Disabled |
| Deadzone | 0.05 |
| Horizontal Stick Sensitivity | High 9 |
| Vertical Stick Sensitivity | High 9 |
| ADS Sensitivity Multiplier (Low Zoom) | 0.80 |
| ADS Sensitivity Multiplier (High Zoom) | 0.80 |
| Aim Response Curve Type | Dynamic |
| Controller Vibration | Disabled |
| Aim Assist | Standard |
| Scale Aim Assist With FOV | Enabled |
| Weapon Mount Activation | ADS + Melee |
| Weapon Mount Movement Exit | Enabled |
| Aim Down Sight Behavior | Hold |
| Equipment Behavior | Hold |
| Use/Reload Behavior | Contextual Tap |
| Depleted Ammo Weapon Switch | Enabled |
| Armor Plate Behavior | Apply One |
| Slide Behavior | Tap |
| Auto Move Forward | Disabled |
| Automatic Sprint | Automatic Tactical Sprint |
| Vehicle Camera Recenter | Enabled |
| Parachute Auto-Deploy | Disabled |
Yes, you read that right. Playing on 9/9, Tommey's sens is ridiculously high. This allows him to react quickly and look flashy whilst playing, and he, fortunately, has the past experience of being a Call of Duty pro to help keep his accuracy in check.
While copying the Tommey settings can have a huge impact on your performance, another very important aspect that you should consider is your current gaming setup.
The gear you should pay the most attention to includes your controller (or mouse and keyboard), monitor, gaming system, and headset. Some other aspects of your setup that are also likely to impact your gaming performance include your chair, desk, and even microphone.
If you know that some of your gear is due for upgrading, let's take a closer look at what Tommey is currently using.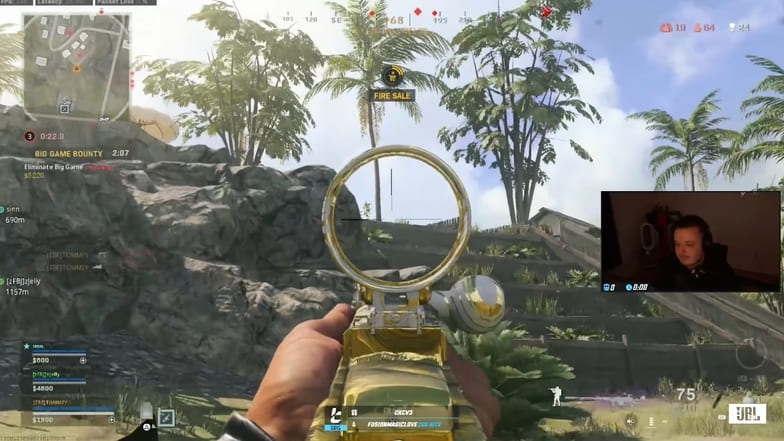 Controller
Tommey is currently using a custom Scuf Infinity4PS PRO Tommey controller. While you can't get his exact design as it is custom for himself, you can customize the same controller as per your liking in terms of design and colors.
Monitor
As for his monitor, he uses the ASUS ROG Swift PG259QN, which is a fantastic 360 Hz 1ms gaming monitor that costs just under $500 at the time of writing.
Headset
When it comes to Tommey's audio peripherals, he makes use of the Beyerdynamic DT 990 PRO, which is a wired limited edition stainless steel headset.
Microphone
Though it's important to hear every enemy footstep at the highest possible quality, it is just as important to be able to communicate effectively and clearly with your teammates. For this, Tommey relies on the Shure SM7B. The SM7B by Shure is a great mic, making it Tommey's perfect partner both for streaming and gaming.
Chair
When it comes to his chair, it doesn't get any better than what he's gone for. Tommey has invested some serious money in a Herman Miller embody ergonomic chair, which is deemed by many to be the best on the market today. If you are interested in spending quite a decent chunk of money on a chair, you can pick it up for around $1,000.
Don't forget to also check out the sensitivity and controller settings of other pro players in the likes of MuTex, Aydan, and FaZe Dirty.