Are you a fan of Call of Duty? We certainly are, and we wanted to celebrate Vanguard's release with something creative.
We put our thinking hats on and asked ourselves, what can a team of creatives with nothing but a passion for gaming and way too much time on our hands put together?
After our worldwide map of the most popular anime in every country, and our in-depth diversity in gaming study, we wanted to do something very different this time around.
Like the big kids that we are, we eventually settled on one word: LEGO.
We then devised a list of some of our favorite Call of Duty maps from every CoD title going way back to the original Modern Warfare (CoD 4) and set about recreating them from LEGO bricks.
8 CoD Maps Made Out of LEGO
Crash
Originally appearing in Call of Duty: Modern Warfare (the original) and then making an appearance in a whole host of other Call of Duty titles since, Crash was an easy first choice for a map to build.
And no, we didn't opt for the Christmas-themed night time version, that would be a sin.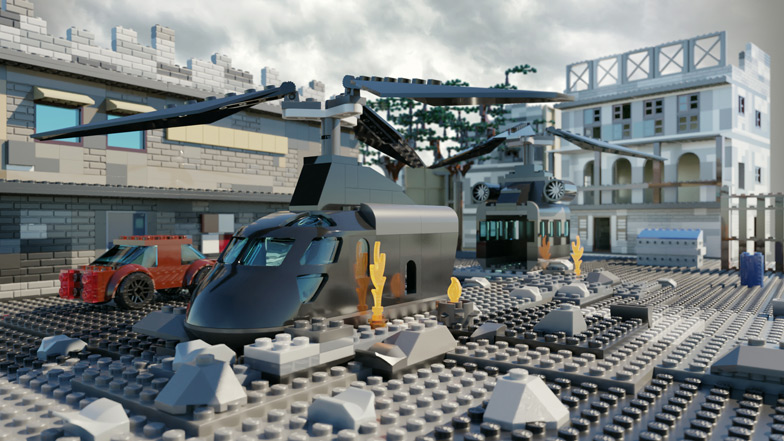 You need 2,167 bricks to make this at a cost of $1,340 (£979).
The size comes in at 1.11m x 1.46m x 0.3m.
Castle
Castle was everyone's favorite map on Call of Duty: World at War, right?
I'm sat here reminiscing about the good ol' days of sniping with the PTRS-41 on this map, and definitely not joining the newbie-friendly lobbies and glitching underneath it to take advantage of unsuspecting beginners. Nope, not me, I wouldn't do that.
For this, you'll need 12,873 parts and it would cost $2,508 (£1,832) to recreate.
The dimensions stand at 1.56m x 2.02m x 0.64m.
Terminal
Probably my OG favorite map, originally appearing in Modern Warfare 2, Terminal was a really challenging map to build out of LEGO bricks. That plane is huge!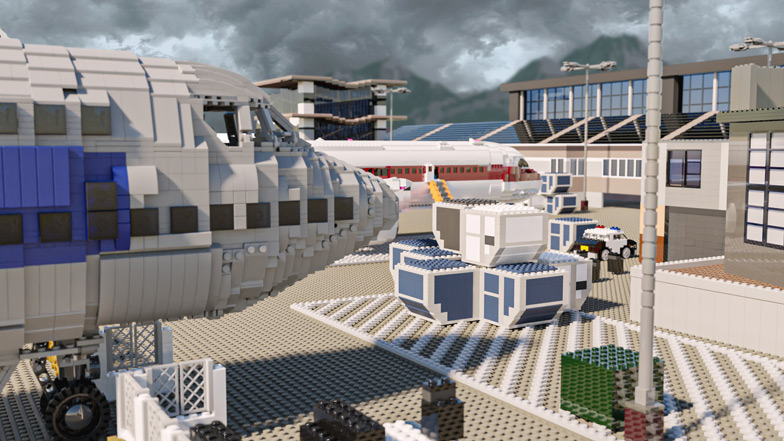 Terminal requires 18,043 bricks to build and costs $4,726 (£3,453).
The size is 3.97m x 2.87m x 0.52m.
Firing Range
Another map that's made its way into many Call of Duty titles is Firing Range, an extremely popular map due to its relatively small size — whilst not having the absolute chaos of Shipment or Rust.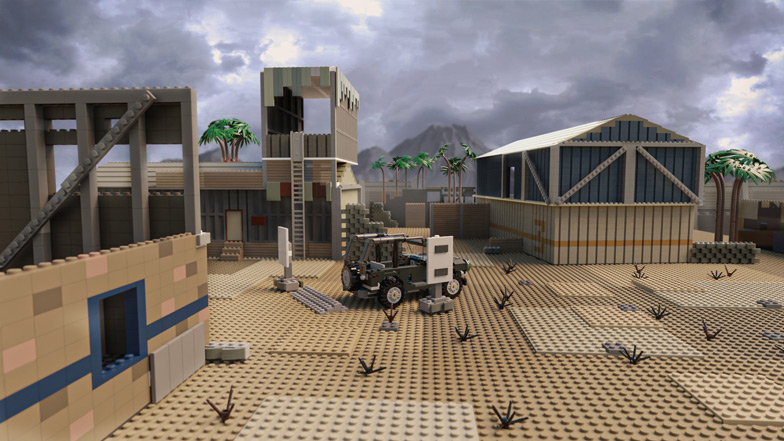 This one requires 5,133 parts at a cost of $1,988 (£1,452).
It measures in at 1.94m x 1.79m x 0.41m.
Rust
Speaking of Rust, we couldn't possibly leave this one out — mainly because we knew how fun it would be to build out of LEGO!
The focal point of the map, which you'll usually find one person atop of and at least half of the way towards a killstreak, works great with LEGO because it works as a standalone object — and any true CoD fan will immediately recognise what it is.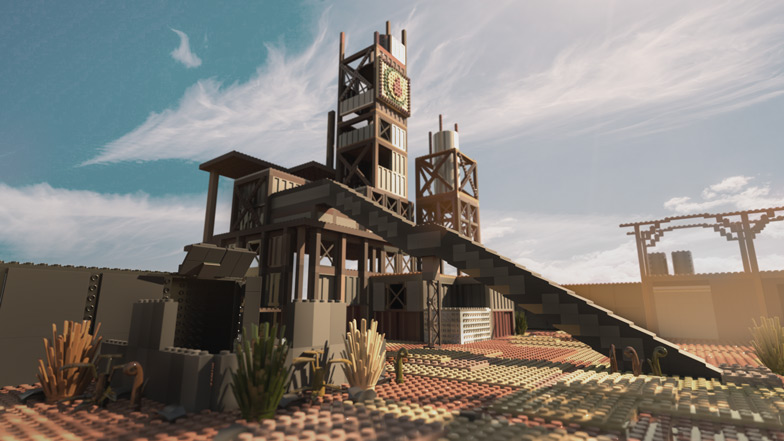 Rust needs 1,811 bricks to build at a price of $1,810 (£1,322).
This is a tall map, measuring in at 1.28m x 1.28m x 0.82m.
Nuketown
This map looks so cute in LEGO! And cute probably isn't the word I'd usually use to describe a battle ground. But come on, it is, right?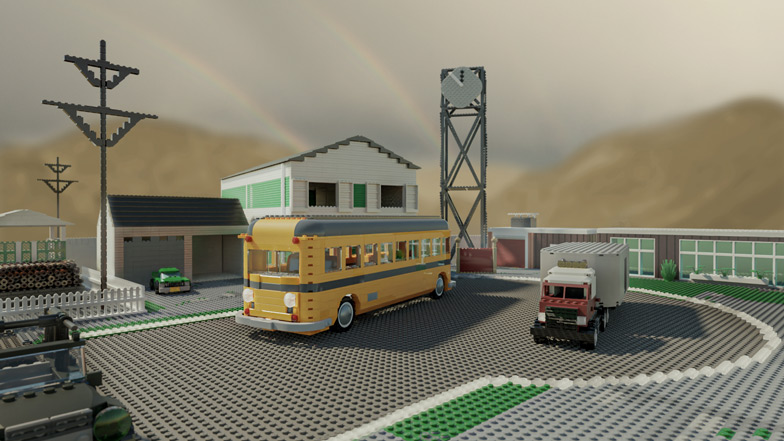 Nuketown might appear small in scale, but still requires 5,953 bricks to build and a budget of $3,033 (£2,215).
Dimensions: 1.54m x 1.35m x 0.67m.
Slums
This is one for the fans of competitive Call of Duty (we still care, even if the game developers don't).
Slums wasn't the most popular map of all time within the public playlists, but in the Call of Duty League (or more specifically in the Call of Duty World League, the CWL, as it was known previously) Slums goes down as one of the all-time greats.
This one costs $1,591 (£1,162) to build and requires 3,456 bricks.
It's 1.92m wide, 1.3m long and 0.53m tall.
Raid
Raid, AKA the best Call of Duty map of all time. Don't agree with me? You're wrong!
This absolute classic of a map, which featured as recently as in Black Ops: Cold War, is potentially my favorite CoD LEGO creation too. The build, the colors, the totally-made-from-LEGO-and-not-photoshopped cloudy sky…it's all so beautiful!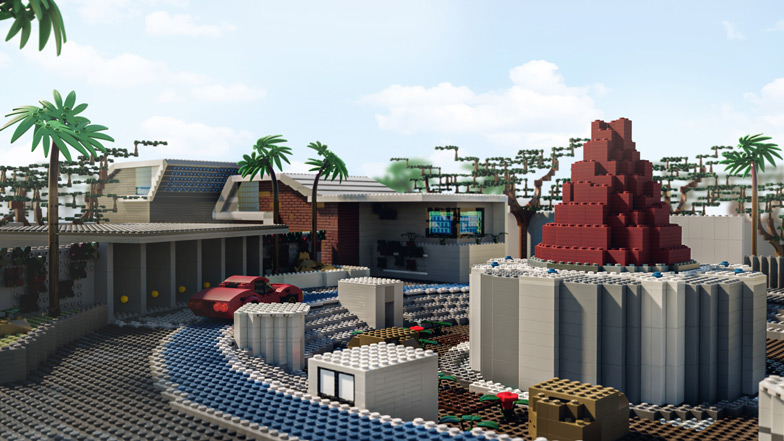 Raid needs 14,152 parts in total and costs $2,474 (£1,808).
The size is 1.76m x 2.19m x 0.42m.
And that brings an end to our creations. Now, if you'll excuse me, I'm off to try out my new STG44 Vanguard class.
Re-using Our Images
You are more than welcome to share our images on other websites, all we ask is for fair credit.
What does this mean? Well, if you're a blogger or journalist looking to re-publish these elsewhere, please link to this article as the original source.
If sharing the images on social media, it would be great if you could also link to the original article.
Receiving proper attribution is how we get rightfully recognized for our work.
This work is licensed under the Creative Commons Attribution-Share Alike 4.0 International License.
If you'd like high-resolution copies of these images, email luke.jordan [at] diamondlobby.com and I'll gladly send them your way.
How Did We Do This?
When you see our LEGO Call of Duty maps, you might be wondering…are they real? Well, yes, they're real! You'll find how many LEGO parts are needed to create each map below it, as well as the cost of buying the parts at the time of design.
We used the free Bricklink Studio 2.0 software, which contains a whole library of LEGO bricks and effects and allows you to build real LEGO creations on a PC. We then worked with 3D designer Evghenii Loctev to recreate these Call of Duty maps brick-by-brick. You can build these for yourself should you wish to locate every type of brick, though some are on the rarer and more expensive side.
Once the Call of Duty LEGO builds were finalized, we positioned the camera in an angle that would be most familiar to CoD players — usually matching up with the map's feature image that displays before you load in to a game.
After getting the perfect camera angle, we retouched the images to improve lighting and add the cinematic feel that you get in game.
A special mention also goes out to TheToyZone for the inspiration for this project.