Looking to continue your adventures in Paldea? You'll be happy to know that an immense two-part DLC set has just been announced for Pokemon Violet and Pokemon Scarlet.
Serving as the highlight for the 2023 Pokemon Presents showcase, the Pokemon team announced that brand new DLC for Pokemon SV will be coming out this year. It looks incredible, and there are two parts to look forward to.
The DLC itself is called The Hidden Treasure of Area Zero.
Many fans predicted the DLC would include new Pokemon and a further look at the Paradox Pokemon and Area Zero, and they were correct. There's plenty to look forward to here.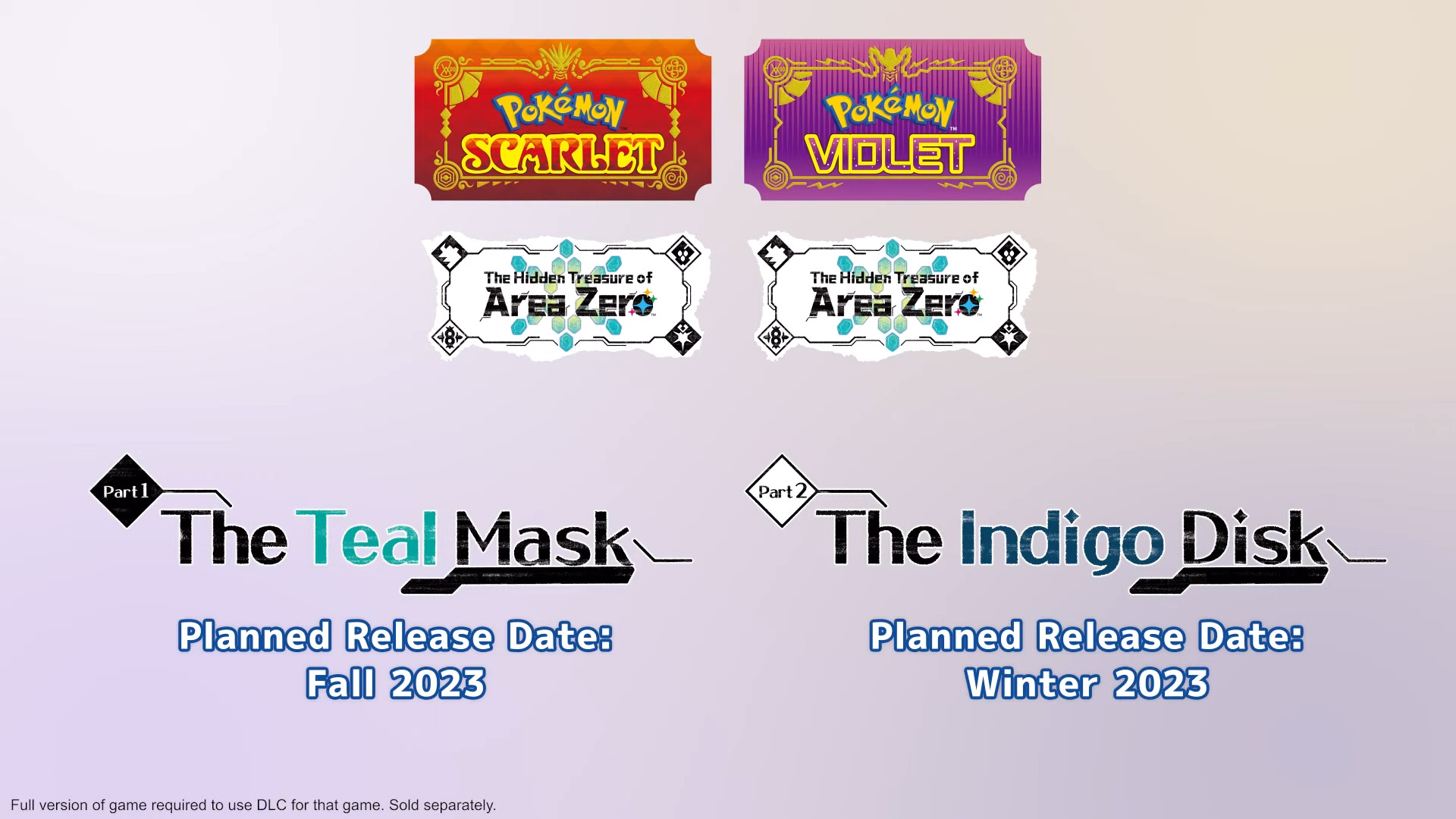 The two parts of the DLC are called The Teal Mask and The Indigo Disk.
They have completely separate stories and Pokemon, and will follow on nicely from your existing adventures in Paldea. You'll be able to keep your existing save data and team.
You'll still be playing as a student in both of these DLC sections.
In The Teal Mask, you'll be going on an extensive school trip and exploring areas outside of the main Paldea region.
In The Indigo Disk, you'll be an exchange student at another school.
Each DLC section will introduce a new legendary, as shown above, and a selection of other familiar faces as well.
You'll be able to catch all of these additional Pokemon no matter if you picked Pokemon Scarlet or Pokemon Violet.
Fans of collecting cosmetics in Pokemon games will be happy to know that there's a brand new uniform set to unlock with the purchase of this DLC, too.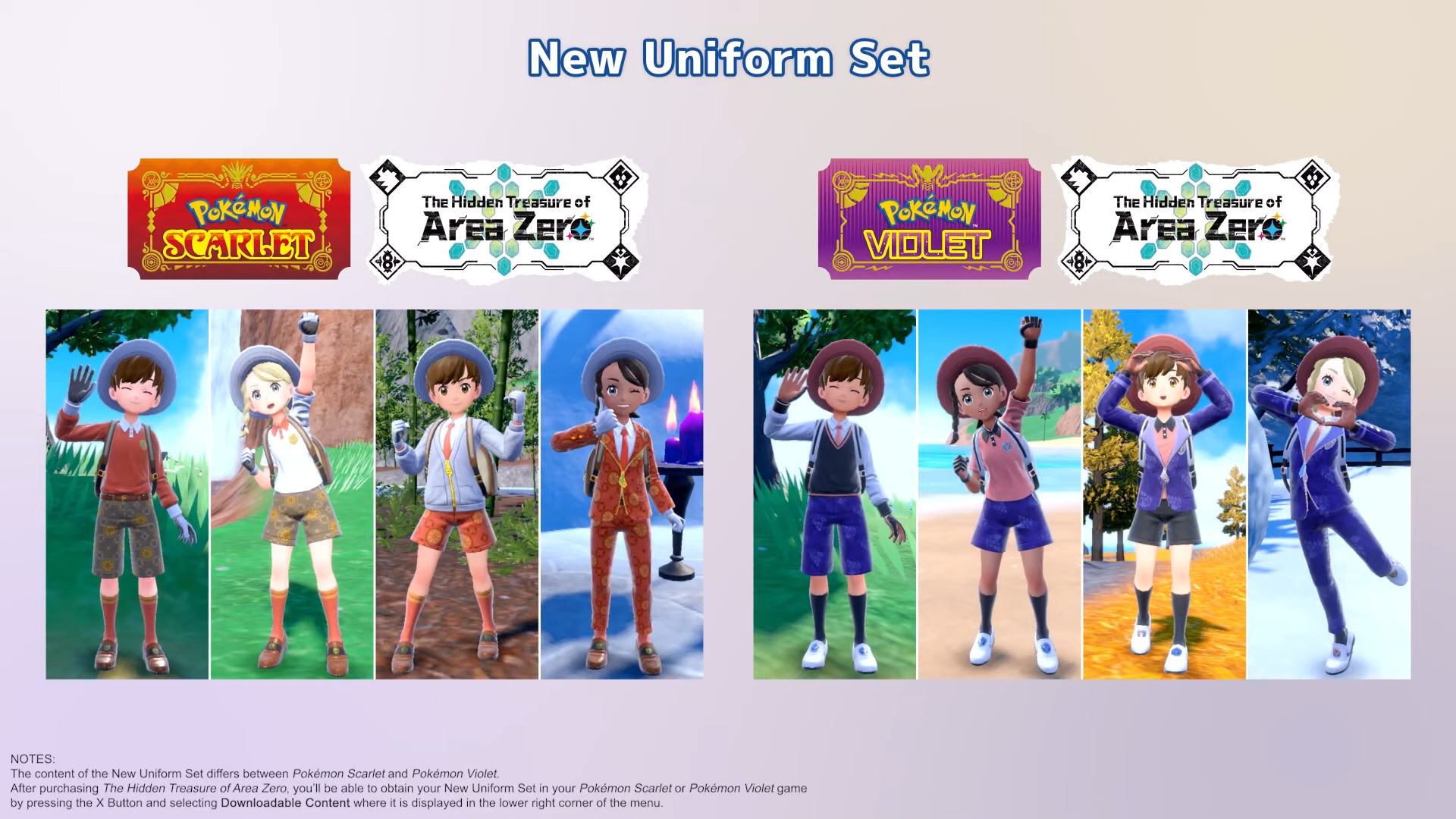 There are even new Paradox Pokemon to add to your team in each game thanks to the DLC, as well. It's looking to be an exciting experience so far.
The Teal Mask is set to release in fall this year, and The Indigo Disk will be following closely behind and releasing in winter this year. You will need to have the base Pokemon Scarlet or Pokemon Violet game to be able to play them.
It's going to be a great year for Pokemon fans, with new updates for multiple spin-off games on the way and the long-awaited Pokemon Sleep app coming out in the summer.