Happy Pokemon Day!
It's one of the best days of the year for Pokemon fans, and we're just about to head into a Pokemon Presents showcase from Nintendo.
Pokemon Day presentations are almost always full of incredible announcements, which can range from new DLC or expansion packs, to merch lines or even brand new games.
Here are my predictions for what we could see at the Pokemon Presents showcase this year.
These predictions originate from rumors and leaks that have come out about the event so far, so take them with a pinch of salt. I've been a Pokemon fan for about 16 years now, so there's a sprinkle of wishful thinking in here as well.
A New Pokemon Mystery Dungeon Game
This one will come as no surprise if you've been keeping up with the current speculation about the Pokemon Presents showcase.
Fans recently found the name Spike Chunsoft mentioned in the Pokemon Together website code, which is a huge hint that we may see a Pokemon MD title.
If you're unfamiliar, Spike Chunsoft is the name of the team behind the current Pokemon Mystery Dungeon titles and Pokemon Together is the website that has been put together for the Pokemon Presents 2023 event.
There was a Pokemon Mystery Dungeon title in 2020, but it was a remake of the original games and didn't contain anything new.
It would be fantastic to see a new Pokemon Mystery Dungeon game, especially featuring some Pokemon from the newer generations since the last new MD game in 2015.
Pokemon Scarlet & Violet DLC
This prediction is almost a given, as the Pokemon Presents showcase is arguably the perfect time to announce new DLC for main Pokemon games.
I won't spoil any of the Pokemon Violet & Scarlet lore, but the story did finish on somewhat of a cliffhanger. There were also several other side stories in the games that would be brilliant to learn more about, like the in-game journals.
It's likely that we'll see a DLC announcement for Pokemon SV, which could feature a third legendary Pokemon or even more legendaries and rare catches.
Most mainstream Pokemon games feature a third legendary Pokemon (or more) to balance out the two box legendary Pokemon from that generation. For example, Eternatus is the third Pokemon for Pokemon Sword & Shield.
Pokemon Scarlet & Violet do not have a third legendary at the time of writing, so it's possible that we could see new DLC focusing on tracking down this third Pokemon.
There are mentions of a rare disc-like Pokemon in the in-game journals too, so the groundwork has been set for a new legendary, in my opinion.
Other potential DLC themes could be time travel or alternate universes, with some fans even predicting that the Pokemon professors could appear in the opposite games for a change. This would be a blast to see.
No Main Pokemon Game Announcements
While I would personally be over the moon to see a new mainline Pokemon game being announced in Pokemon Presents 2023, it's very unlikely.
There has been a lot of discussion about whether a new Let's Go game could be announced or even if the next generation could be teased at the end of the showcase. While it would be great to get a glimpse of the next generation, it's not something I see happening.
This wouldn't line up with Nintendo's usual speed of putting out Pokemon games, and it could lead to an underwhelming final game if they did.
I see a Pokemon Mystery Dungeon announcement or another side-series announcement as being a much more likely prospect.
More Content for Pokemon GO and Pokemon UNITE
Pokemon GO and Pokemon UNITE both have very active communities, and if you're part of them, I'm sure there will be something great for you in this Pokemon Presents Showcase.
Pokemon GO is likely to see a new roster of Pokemon being introduced, perhaps with some new items or regional quirks to add extra intrigue to the game.
There may even be new Pokemon GO events to look forward to, focusing on the original first generation of Pokemon to celebrate the anniversary.
Today marks the 27th anniversary of the original games coming out, so something commemorative would make sense. It would also be a great way to draw back players who have left the Pokemon GO community with some much-needed nostalgia.
Pokemon UNITE is likely to see new content too, which could be new additions to the roster or even new game modes. We could even see some Pokemon Scarlet & Violet Pokemon being added into the Pokemon UNITE roster.
No Pokemon Sleep Announcement
Pokemon Sleep is an unreleased Pokemon mobile app that has something to do with the Pokemon GO Plus device. It focuses on tracking sleep, which then in turn affects gameplay for the user.
This project was initially announced at the Pokemon 2019 Press Conference with a supposed release date of 2020, but it has been lost in the astral realm ever since.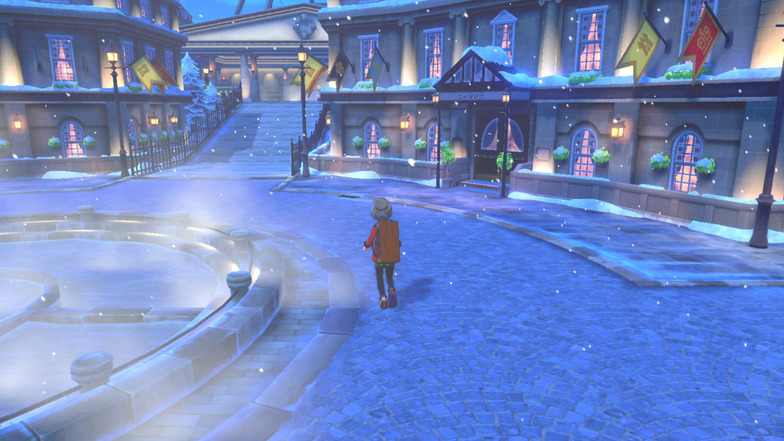 There's been a lot of speculation leading up to this event that we may finally learn more about Pokemon Sleep, but I don't think we'll get much (if any) news about it.
The complete radio silence on this project leads me to believe that they're still working on it and a shadow drop would be unlikely. I'm still hoping to learn more about it as it's a fun concept, but this wouldn't be top of my list for likely announcements.
Classic Pokemon Titles for the Nintendo Switch
Nintendo recently introduced Game Boy and Game Boy Color games to the Nintendo Switch, much to the delight of fans with a Nintendo Switch Online subscription.
The roster of Game Boy titles is described by Nintendo as being a 'growing library' and it's very likely that we'll be able to access some of the classics on the Nintendo Switch soon.
This would be a great way to introduce fans to the older games that they may have missed out on, and to help fans who got into Pokemon through the Game Boy relive their favorite moments and see their favorite characters.
The Pokemon Trading Card game is set as an 'upcoming release' for the Game Boy library on the official Nintendo website, so it's very likely that we'll see even more Pokemon games joining that list soon.
The Pokemon Presents livestream will be taking place on the official Pokemon YouTube channel at 6AM PST.