An Honest Secretlab Titan EVO 2022 Review
Photo: DiamondLobby
To keep DiamondLobby free to read, this post may contain affiliate links. Learn more
As a professional gamer that sits down on chairs a lot, I feel like my opinion on any chairs I review would be of value to most gamers out there.
I sit on my chair for hours every single day. That's just part of what I do and comfort is extremely important not just for my performance but also for my health.
For the longest time, I wanted to do a Secretlab Titan review and now I finally have the chance to do that with this, my honest review of the Secretlab Titan EVO 2022 gaming chair.
Thank you to Secretlab for sending this to us for review. All thoughts are 100% honest and we tell every brand whose products we review that this will always be the case.
Secretlab chairs are available for the lowest prices directly on their website and you can find the Titan EVO 2022 here.
Size
In terms of size, the Secretlab Titan EVO 2022 is available in three different sizes – small, regular, and large.
The small one is suitable for people up to 169cm (5ft 5) and up to 90kg (198lbs). The regular one is suitable for people between 170cm-189cm (5ft 5-6ft 2) and up to 100kg (220lbs). As for the large one, it's mostly suitable for heavier and/or taller individuals between 181cm-205cm (5ft 9-6ft 7) and between 176lbs-396lbs.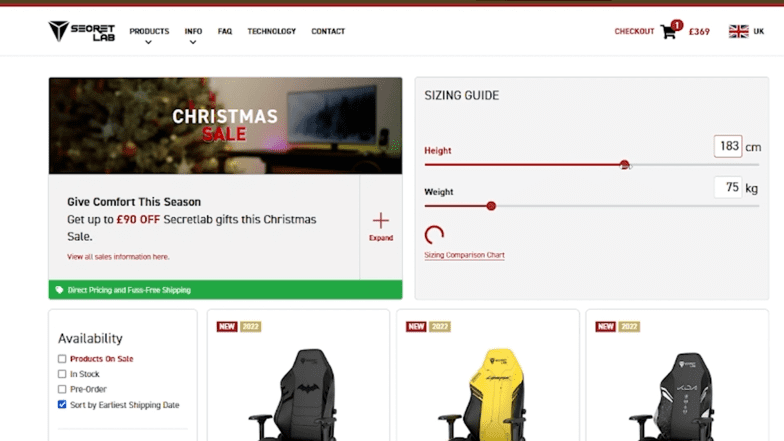 If you're unsure which chair is best for you, Secretlab has added a really nice feature on their website that will tell you what the best chair is specifically for you. All you have to do is input your height and weight.
Construction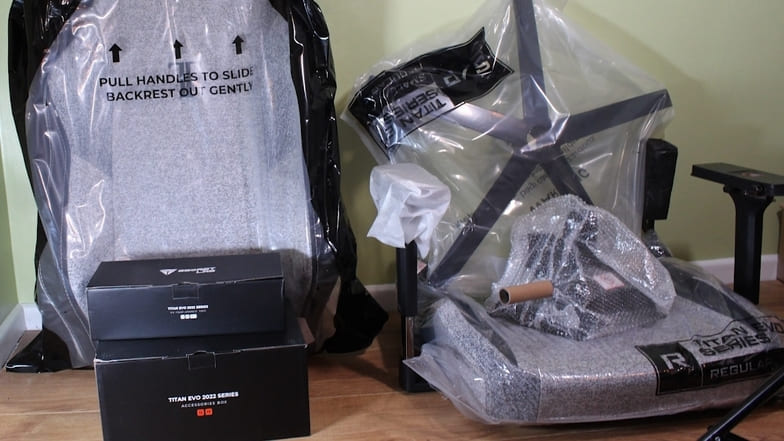 Putting the Secretlab Titan EVO 2022 together was fairly straightforward, unlike other chairs that I've assembled before. Every bolt went in its place perfectly, and thanks to the manual, the entire process was pretty smooth.
To ensure your health and safety, Secretlab even designed the chair so that the reclining lever is locked when you're putting together the chair.
Even though one person can quite easily handle the whole task of putting together all the different parts of the chair, I'd recommend you to get another person for some help because the chair itself and some of the individual parts are pretty heavy.
The tools that come with it are also high quality, which makes tightening easier as there's more clearance and you can get a better grip on the actual tools themselves.
Oh, by the way, if you'd like to see my review in video format, you check it out below.
Armrests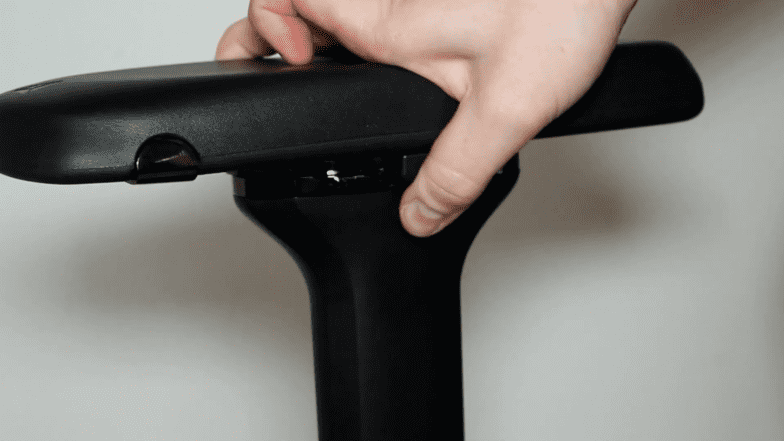 The Secretlab Titan EVO 2022 features 4D armrests. They allow for a pretty incredible range of movement as they can go up, down, side to side, forward, backward, and even turn to the inside and the outside. You can quite literally adjust them however you like.
The armrests themselves are pretty big so they will easily support your entire arm. As for the actual levers and flaps that control the adjustability of the armrests are also very well made. Despite that, they still rattle in some places but it's nothing major compared to some other gaming chairs that I've owned in the past.
Back
The back is pretty comfortable and also unlike the other chairs that I have used in the past, it is very clean. The maxnomic and vertagear chairs I've had always had lumbar support or headrest that you've got to attach to the chair using straps and it was a bit of a pain and got messy.
The lumbar support in the Titan EVO 2022 is built-in and uses some knobs on the left and right side of the chair that you can move around to adjust the chair to whatever is good for you.
Though I respect the idea behind integrating the lumbar support, I think it's a bit flat. I felt like it needed to push out a bit more personally and though you can move it up and down, I feel that you can't really tell the difference.
If I lessen the lumbar support you can actually notice the difference, but changing the heights doesn't have the same effect. Regardless, it is still comfortable for my back which tends to get a bit sore on some other chairs after a prolonged time sitting down.
As for the headrest, you can connect it to the top of the chair using magnets. It's a memory foam one and it has some cooling gel in it as well. It's very nice.
It's super comfortable and it also is very cool to rest your head on as well. The 2020 version of the Titan also had a strap-on headrest so that's an improvement that this 2022 version has.
Seat Base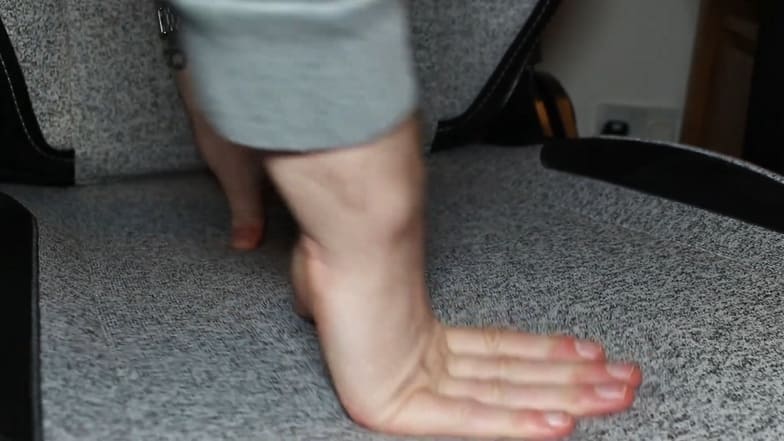 I do wish the bottom of the chair was a little more comfortable. By that, I mean that it would be nice if it was a bit softer. I find that after a few hours, my buttocks would appreciate something with a bit more sponginess to it.
That's just my personal preference – perhaps because I don't have much meat on my bones. Perhaps Secretlab can provide an additional option to the customers to pick how soft or how firm they'd like the chair to be?
Something that I do like is the design of the seat.
Something that I do like here is the design of the seat, they refer to it as their pebble design. This is so that you have room to move but also get guided back to the center of the seat to maintain some comfort. On some other gamer chairs that I have had, there's a gap on the side walls.
That can create a bit of a cavity. This is then a breeding ground for everything including dist, dirt, pieces of crisps, and whatever else you like to eat while gaming.
Adjustability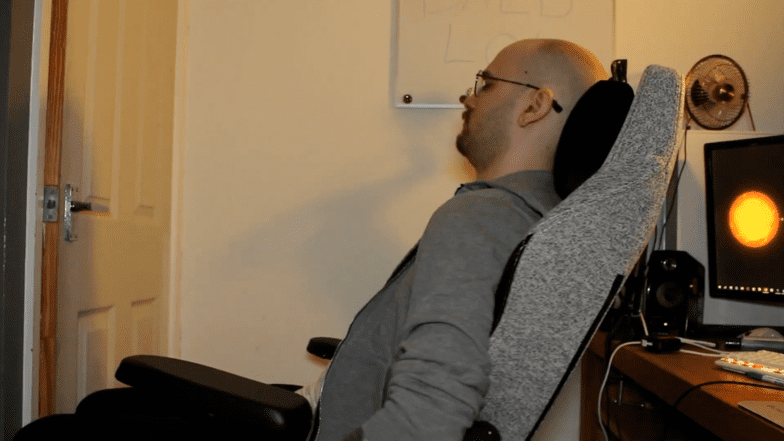 As far as adjustability is concerned, this chair is pretty flexible. I can tilt very far back, which with the memory foam headrest is very comfortable. You can even sleep on it and I'm not even exaggerating.
You also get a nice amount of vertical movement as well. You can go very low and also be able to go high enough so that my feet come off the floor.
With the combination of the armrests also having a lot of vertical movement there's a lot of options here to get the chair in a comfortable position for you.
Upholstery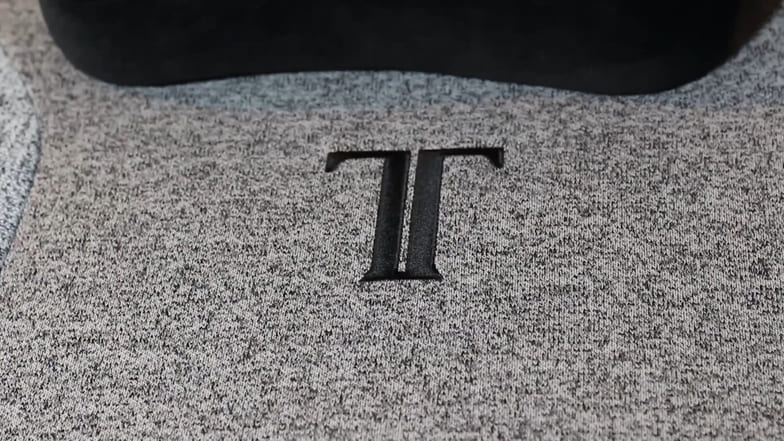 One thing that bugged me with the other chairs is the faux leatherette. Now, I can't say much here because it's winter (at the time of writing this) but the other chairs that had this leatherette got VERY uncomfortable during the summer months. I can't say for sure if that would be the case with this chair. Perhaps I can update this review in the summer to confirm.
Anyway, the quality is really good, and the stitching is very secure with seemingly no points where it looks or feels a bit weak and can tear which is always a nice bonus. I have been using this for about a month now and have no complaints what so ever.
Maintenance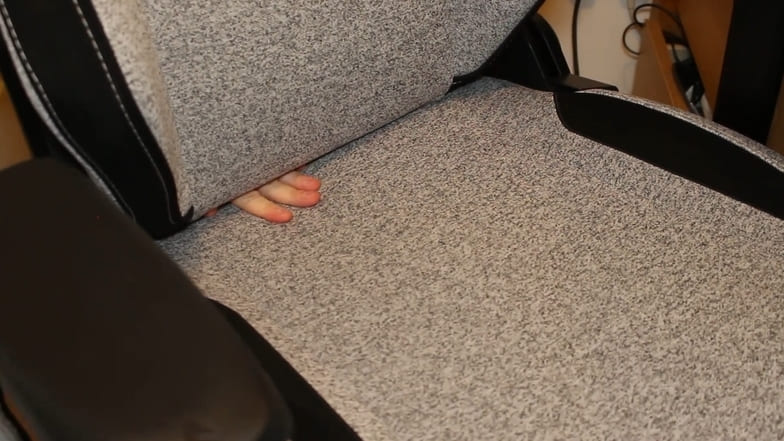 When you buy such an expensive chair, you'll want to take care of it so it can be of service to you for many years into the future. With the chairs that I've had before, I already spoke about the gaps in the seat that always collect dirt. Besides, the back between the bottom and the back of the chair, that area would be very tight, which again, would make the entire cleaning process pretty difficult.
With this chair, that typically small gap isn't that bad at all as it allows you to fit a small hoover nozzle into it. That will allow you to keep the chair clean and tidy. If you were to opt-in for the leather version, you can even wipe it with ease, which is super convenient.
There's only one place that can really collect dust and that's around the swivel area, but you just have to undo one screw and you can just hoover up the dust within. I honestly think it's really important to make things easy to clean and maintain just because it will help it last longer and look clean.
And this chair does that very well.
Packaging
I'd like to dedicate this section just as a small warning that the box the chair arrives in is absolutely massive – and I mean it. I guess this is one way for Secretlab to ensure that your chair arrives in perfect condition, which is great and all, but when it comes to recycling all the packaging, you'll likely face some trouble.
Price
The cost of the Secretlab Titan EVO 2022 gaming chair does vary. The main factors that will cause the price of the chair to fluctuate include the size of the chair, upholstery (material it's made out of), and the color of the chair.
The chair that I am reviewing today is the regular one with SoftWeave fabric, which costs around $490, £370, or €430 at the time of writing this review.
Secretlab chairs are available at the lowest price directly on their store here.
Secretlab has also estimated that the average price of the chair if sold elsewhere would cost around $100 on top so if you want the best price, grabbing it from their website is the best and most affordable choice.
Final Thoughts
Overall, I think that the Secretlab Titan EVO 2022 is a great gaming chair. Though it is a bit pricey, the quality throughout the chair is outstanding. There is tremendous attention to detail and innovative ideas that have gone into this chair, which really make it one of the best ones on the market and definitely the best one I've tried to date.
Another aspect that I really like is that with the chair, you get a 3-year warranty. A lot of companies don't go that far and only offer either one or two years.
If you want to extend your warranty on your chair, you can also do that by an extra two years either by paying an additional $50 (£37) or for free by posting the chair on Twitter. It's an overall great deal for both parties. You get an extra warranty and Secretlab gets some more exposure.
Would I recommend the chair to you? Absolutely. It's well worth the value for money and the sheer fact that this chair will last you for years and years to come makes it even more appealing to me.