The update to World of Warcraft's HUD and UI systems were a welcome change for many in Dragonflight, giving players a lot more creative freedom.
The in-game HUD editor is intuitive for the most part, but there are some features that can still be a little confusing at first, especially if you're a new player.
One thing that I personally found tricky when setting up my game was figuring out how to make my chat box smaller and clear up space towards the bottom of my screen. The action bars look great, but the artwork can take up a lot of space on your screen.
The action bar art (gryphons or wind riders, depending on the faction that you're in) is easy to hide and adjust in game, though. To help you clear up some space and customize your HUD to your liking, I've put together this quick and easy guide on how to hide action bar art in WoW: Dragonflight.
How to Hide Action Bar Art in Dragonflight
To begin the process of editing your WoW action bars, you'll need to open up the main HUD editor. Hit the escape button and pick the 'edit mode' option.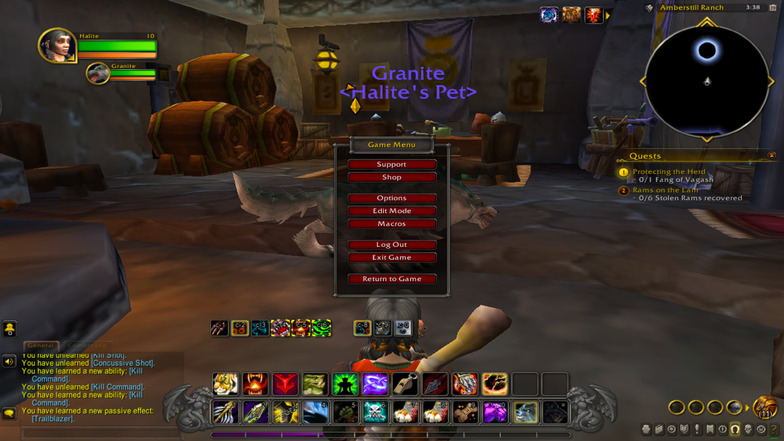 From here, you'll see lots of elements on your screen light up blue. You can drag, adjust, and customize everything that lights up blue on your screen, with more game options tucked away in the menu.
Select the first action bar (the one with the bar art on it) to proceed. This will open up a new menu, tied specifically to this action bar.
From here, you can simply hit the 'hide bar art' option in the new menu that pops up.
Make sure to hit save when exiting the HUD editor, so that you don't lose your progress. You can give your custom set-up a name, and choose whether you want it to be set for a specific character or if you want to use it for every character on your account.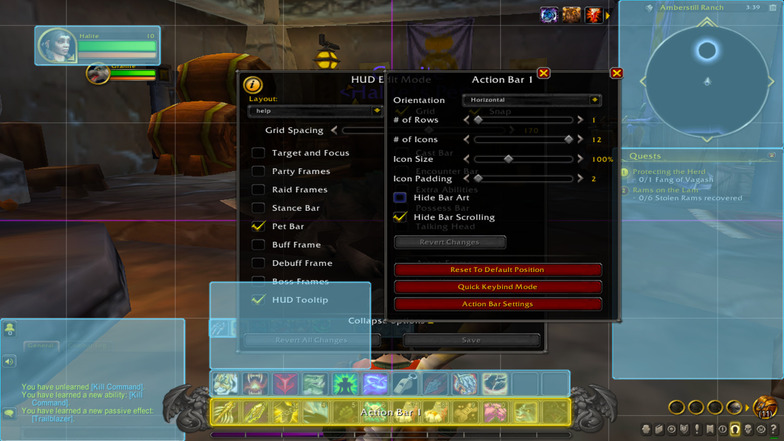 If you're looking to save more space at the bottom of your screen, you can also adjust the size of your action bars and drag them around. This is a great way to clean up the overall aesthetic and give yourself more space on screen for other gameplay elements, like the stance bar and the cast bar.
Click on the action bar that you want to adjust the size of, and use the slider with the text 'icon size' to make it bigger or smaller if desired. You can also change the orientation of the bars, so that they fit nicely on the left or right hand side of your screen.
I'm a big fan of the World of Warcraft customization options and I've really been enjoying editing my set-up. Tidying up your HUD can help you perform better in competitive aspects of the game, too, like M+ Dungeons.
Do you use the standard HUD or do you use add-ons?