Dota 2 is one of the best MOBA games, attracting hundreds of thousands of players every month. However, as great as it is, some users decide to uninstall the game for one reason or another.
Some of them may have grown tired of the game and do not want the app consuming too much of their device's storage. Others could be upgrading to a better PC and are looking to remove the programs in their old one. There are even a few who want to quit gaming all together.
Whatever the case may be, for those who want to get rid of the game but do not know how, this guide will show how to uninstall Dota 2.
How to Uninstall on Steam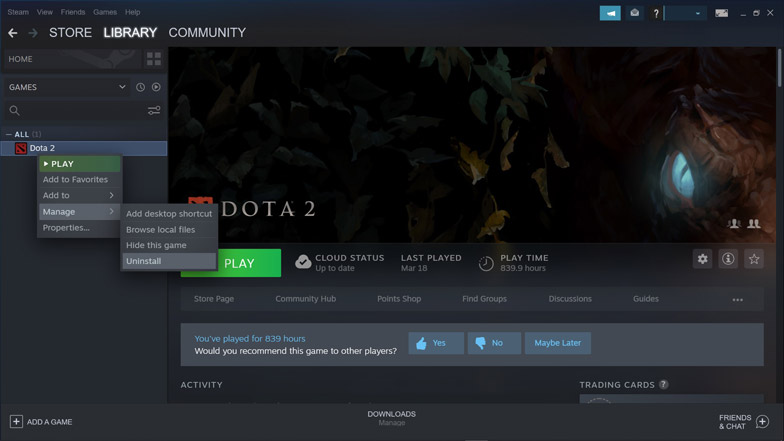 The most straightforward way to remove Dota 2 from your hard drive is to uninstall it using the Steam client. Follow these steps to do it this way.
1. Open the Steam app.
2. Navigate to the LIBRARY tab, and look for Dota 2 on your list of games.
3. Right-click on Dota 2, and hover your mouse to Manage.
4. Click Uninstall.
How to Uninstall on Control Panel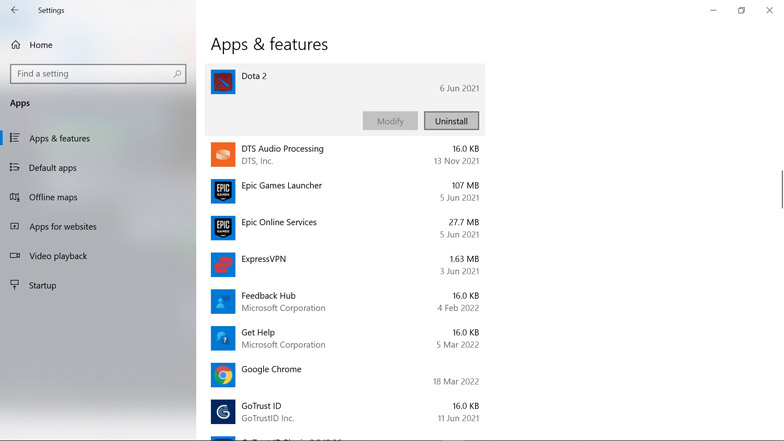 Like most apps on your PC, Dota 2 can be removed by accessing the control panel or settings. Here is how to do it.
1. Open the Control Panel or Settings on Windows. There are many ways to do that. One of the shortest ways is to right-click the Start button and click Settings.
2. Click Apps or enter in the search bar "remove programs."
3. Look for Dota 2, click the icon, then select Uninstall.