Career Mode gameplay on FIFA has a cult following. Every year, players scramble to see what changes have been made and to try and become the manager of their favorite club and get them champions league glory.
The thrill of revamping your favorite club and taking them through the hectic world of transfer markets and player training is unrivalled. This year, EA has launched a host of new features in FIFA 21 for career mode to attract more players from FUT to try and test out their mettle as managers or players.
One of the most talked-about Career Mode features this year is the player retrain option. How many times have you been frustrated with a player with all the skills to be a great striker classified as a winger? Because there has been no option to retrain a player position on FIFA, it forces you to play them out of position which lowers their performance levels. However, this year FIFA 21 has answered your cries.
In this article, we will show you how to change player position in FIFA 21 as well as other useful guidance in retraining your players.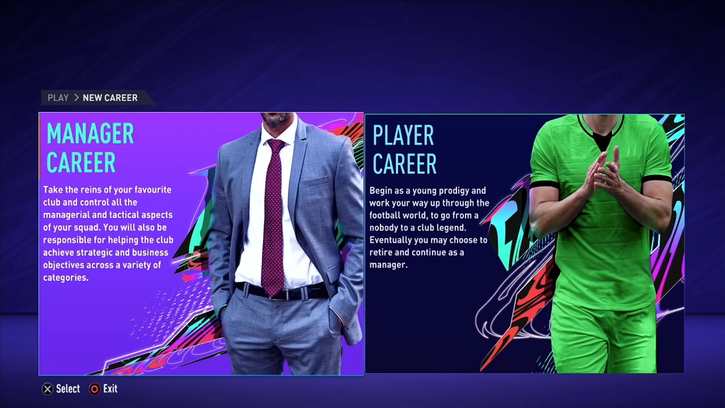 How To Retrain?
You can retrain players in your team by going to Squad Hub and navigating to the "Development" panel. Here, scroll down to the player you wish to retrain and go to development plan. Here you see a screen with detailed player attributes and all the positions he can be retrained to.
Youngsters Are Easier to Retrain
Young players below the age of 25 are easier to undergo a FIFA 21 Career Mode position change. This is because their potential rating ceiling is still high and attributes like strength, vision and passing can be moulded to suit their new position easier and faster.
For example, an 18-year-old Attacking Midfielder with decent pace can be retained as an attacker (false 9 or Centre Forward) easily. This is because his finishing and strength are attributes that can be improved which is crucial for an attacker. However, a 26-year-old winger might find it harder to become an out-and-out striker because he most likely has already reached his full potential.
Certain Positions Are Easier to Adapt To
It is easier for a pacey winger to be retrained as an Inside Forward, Second Striker or Target Man. This is because a winger is more likely to possess the attributes required to become a striker, making the retraining job easier.
The duration of retraining is important to note. Retraining a CAM to become a ST might take 3-8 weeks whereas retraining a Right Back (RB) to be a Striker might take 50-60 weeks, which might not be a wise decision. Retraining a RB to become a Center Back might be an easier task.
Attributes are Important
Even though a Left Back cannot be retrained to become a Centre Midfielder easily, if he possesses good passing and vision, it might take a shorter time. For example, Trent Alexander Arnold from Liverpool takes 8 weeks to be retrained as a Centre Mid. This is a great call if your Liverpool squad has several injuries or transfers to the existing group of midfielders. This quick fix can be applied in between transfer markets to fill in a hole and not having to replace a quality midfielder with a youngster who might perform poorly.
Make sure to go through a player's attributes in important areas before trying to retrain them. This will help you make informed choices rather than wasting time trying to play a Centre Back on Left Wing.
See Where Players Are Used in the Real World
Sometimes, the real world might be a good indicator of where a player could play. A wily winger might be regularly deployed as a striker by a team during a season to plug a gap and this might show you how good he might be there. Diogo Jota from Liverpool and Jack Grealish from Aston Villa have been deployed in various positions.
Though a midfielder, Grealish has been used in the wings. He could be retrained to either be an effective midfielder or a Winger who hugs the touchline and pings crosses into the box. Similarly Jota who plays on the wings has been used as a striker too, showing you that he could be retrained to be a Pacey fox-in-the-box.
Conclusion
The retrain feature introduced this year in FIFA 21 is an excellent option for smart team managers who can easily identify areas in which a player can improve in order to strengthen the squad or maximize individual potential. This could show returns in more wins for the team or a hefty transfer fee in the market, both of which are always welcome.