Career mode fans on FIFA have one big question every year. Who is the best young player in the game with the highest growth potential? This is because acquiring, training and developing a youngster and watching him blossom into a world-beater is a very rewarding experience for virtual managers.
Every year, there is a scramble to find these hidden gems who are young but have a high skill ceiling. They contribute to the long-term success of the team and for career mode fans, this is vital.
We have complied a list of the top 15 talents from across the globe who look to be the best young players in the game destined for greatness in FIFA 21. All these players have a potential rating of 84 and over. With FIFA 21's new dynamic potential growth, these players could well reach 90+ with regular game time, astute training and stellar performances.
Timothee Pembele (RB) – Paris Saint-Germain F.C.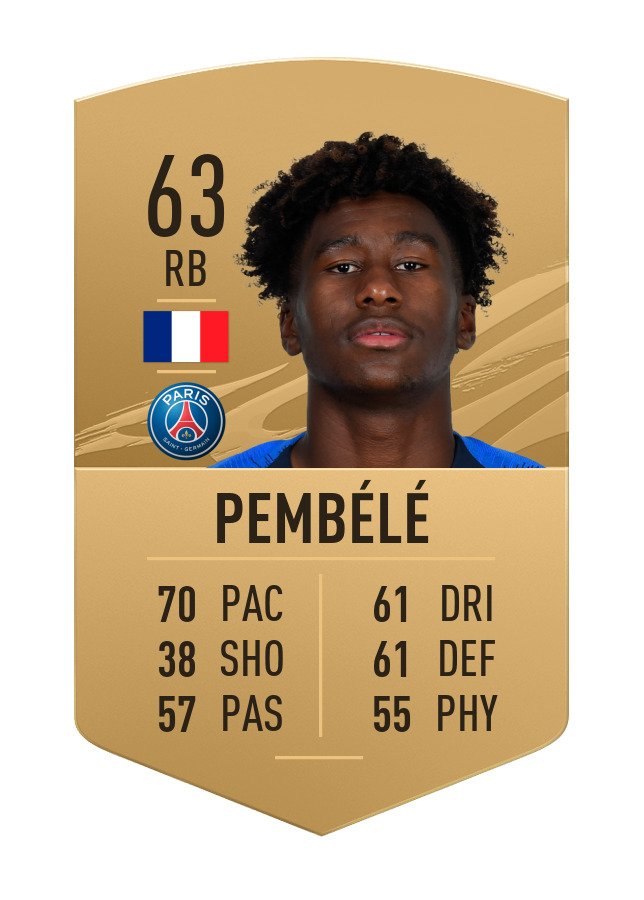 Current Rating: 63
Potential Rating: 83
Growth: +20
This 18-Year-Old fullback from PSG kicks off our list. Even though his potential is 83, he is one of the brightest young prospects out of France. With just a 2-3 weeks of focused training, his potential grows to 85+ With glowing scout opinions, he was courted by several European top clubs this summer. A FC Barcelona youth product, he chose to move to the Parc des Princes with hopes of breaking into one of the most congested first teams in world football.
Curtis Jones 84 (CM) – Liverpool FC
Current Rating: 64
Potential Rating: 84
Growth: +20
This young midfielder hailing from Merseyside broke into Liverpool's first team last season. Scoring a stunner against traditional rivals Everton, he has cemented his place as one of Jurgen Klopp's brightest prospects at Anfield. Always hungry for the ball, he has displayed some high-quality football playing alongside the likes of Sadio Mane and Salah.
With an eye for goal, this midfielder can be easily retrained as a LB and a LW. This is because he possesses the most rounded cards on this list. With a 66 Pace, 62 Shooting and 70 Dribbling – he could easily be a back-up option for many clubs on career mode.
Arvin Appiah (LM) – UD Almería
Current Rating: 64
Potential Rating: 84
Growth: +20
This young winger is the fasters player on our list. With scorching 93 Pace, this youngster can slot in at multiple positions on the field including LW and RW. His stats make him extremely retrainable too.
His card looks solid with 69 Dribbling and 59 Shooting.
With a little passing training, he could be a solid back up option for lower league teams from the first season in career mode. He could also fit in as a promising youngster for top sides across Europe's top five leagues.
Alan Velasco (LM) – Club Atlético Independiente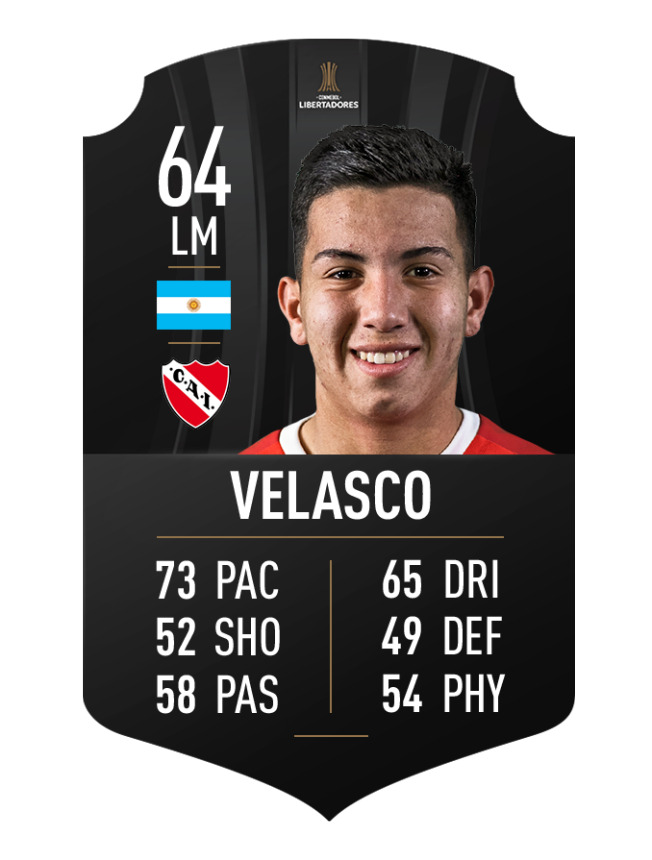 Current Rating: 64
Potential Rating: 84
Growth: +20
This 18-year-old is an up-and-coming winger in the Argentinian top-flight. His stats are well-suited to play in a couple of positions with him able to play on the flank and as an attacking midfielder too.
With 63 dribbling and 75 Pace, he would be better suited as a player who controls the attack as a CAM. With a potential of 84, he is an exciting young player who could go on to become very popular in the game.
Harvey Elliot (RW) – Liverpool FC
Current Rating: 65
Potential Rating: 85
Growth: +20
This English youngster made his move to Liverpool in 2019. Currently 17 years-old, he made history by being the youngest player to make his premier league debut aged just 16.
Considered one of the best young talents in the world, Liverpool beat the likes of Manchester City and Tottenham for his signature and he has broken into one of Europe's best teams since.
He is fast and agile with an eye for goal. With 75 Pace and 70 Dribbling, he is a well-rounded winger who can be trained to play on both flanks.
Troy Parrott (ST) Millwall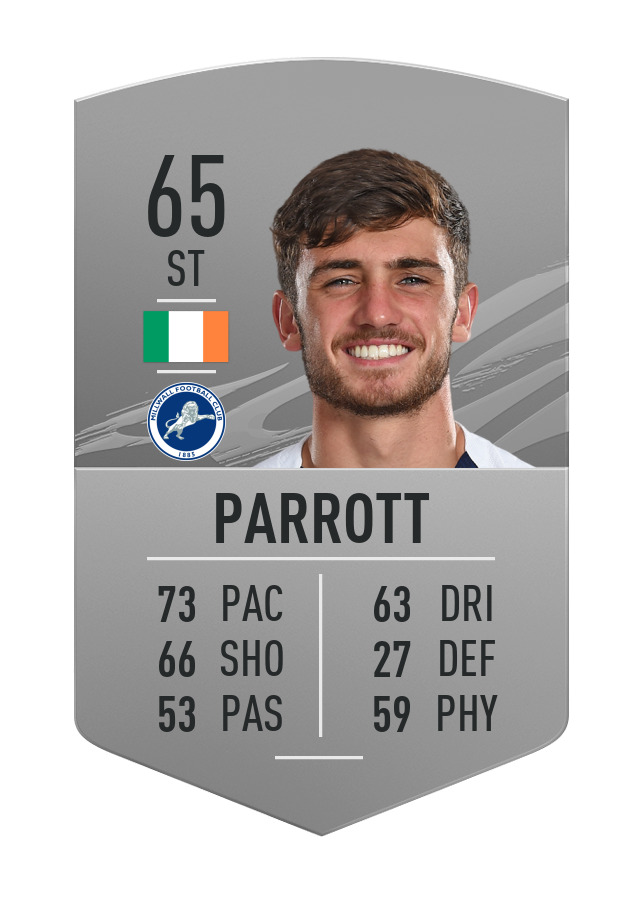 Current Rating: 65
Potential Rating: 85
Growth: +20
This 18-year-old is on loan at Millwall from Tottenham. There are already whispers around White Hart Lane that he could be the future Harry Kane for the London-based club.
He is one of the best strikers on this list with a card that looks to be a world beater in a couple of seasons.
With 73 Pace, 66 Shooting and 63 Dribbling – he can be a regular starter for championship sides. Learning from the likes of Son and Kane, he can be a great ST for many seasons to come.
Marco Kana (CB) – Anderlecht
Current Rating: 65
Potential Rating: 85
Growth: +20
This young CB is currently playing in the Belgian top flight. In our opinion, he has the best young CB card on this list.
With 70 Pace, 68 Dribbling and 63 Defense – he looks like a promising player who can be retrained as a full back too. This versatility will help him go past his potential of 85 sing dynamic ratings in FIFA 21.
Karamoko Dembélé (RW) – Celtic FC
Current Rating: 64
Potential Rating: 85
Growth: +21
This 17-year-old British winger made headlines in 2016 for being promoted to Celtic Under-20 team aged just 13. This has earned him international recognition for being one of the brightest prospects in world football. Still only 17, he has a long way to go.
He has 86 Pace and 72 Dribbling he has all the skills required to make a great winger.
With a little bit of work on finishing and curve on the training field and he could be the guy to cut inside and score for your team.
Yusuf Demir (RW) – Rapid Wien
Current Rating: 64
Potential Rating: 85
Growth: +21
The 17-year-old Austrian has raised a few eyebrows with some brilliant displays for Rapid Wien. A diligent winger, he uses clever movement and positioning to get into scoring positions and is a good candidate for being retrained into a quality second striker.
He is not extremely quick, which is why playing through the middle might be a good option to maximize his potential. He has 71 Pace and 72 Dribbling in FIFA 21 and could become an 85-rated winger.
Omar Rekik (CB) – Hertha Berlin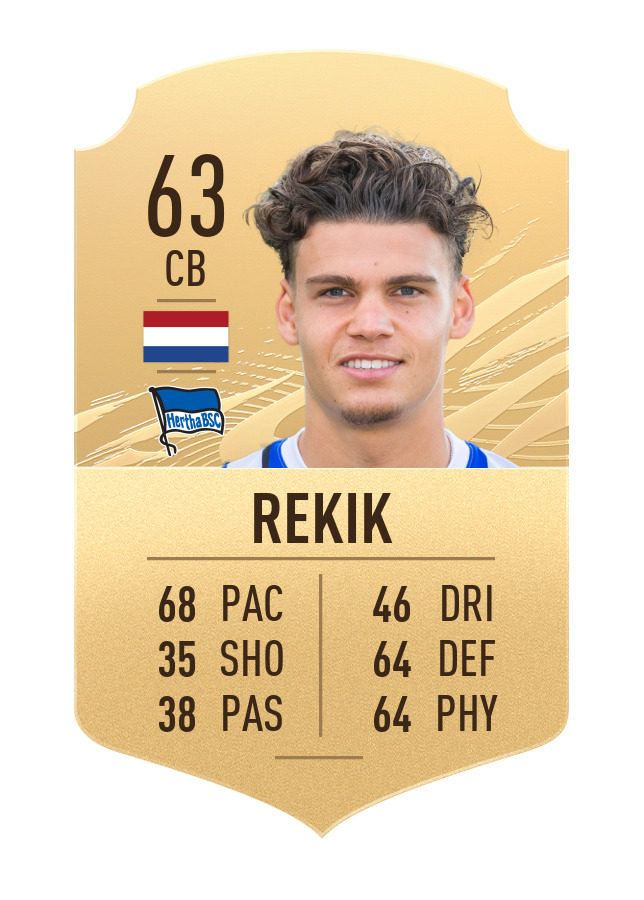 Current Rating: 63
Potential Rating: 85
Growth: +22
This Manchester City and Olympique de Marseille youth product comes from impeccable pedigree. his defensive stats are great with some work needed in short passing.
He has 68 Pace, 64 Defense and 64 Physicality. This sets up his CB game very well. He has been a Football Manager prospect for a couple of years now and he grows to an 85 overall in FIFA 21.
With dynamic potential and a little training, he can become one of the best CB's in the game in a few seasons.
Sebastiano Esposito (ST) – Inter Milan
Current Rating: 66
Potential Rating: 86
Growth: +20
This tall Striker is an Inter Milan youth product who has broken into the first team. He has 7 appearances for the senior side. He is a classic target man who is capable of scoring from set pieces.
He has 69 Pace, 66 Dribbling and 66 Shooting in the game and has one of the most rounded cards on this list. He needs just one season before his value sky rockets in career mod. So if you like a tall, strong ST – he is the right buy for you.
Aster Vranckx (CM) – KV Mechelen
Current Rating: 66
Potential Rating: 86
Growth: +20
Aster is a 17-year-old Belgian midfielder who is currently being scouted by the likes of Real Madrid and Manchester United. Tall, strong and a great passer – he can play a range of roles through the middle of the park.
With 71 Pace, 72 Physical and 68 dribbling – he is one of the most rounded 17-year old midfielders in the game. In fact, with a regular starting spot and good pass training he could overshoot his 86 potential and become one of the best midfielders in the world by the time he is 25.
Luca Netz (LB) Hertha BSC
Current Rating: 63
Potential Rating: 86
Growth: +23
This young defender has high growth in the game. With a +23 growth, he improves more than most when played and trained well. Breaking into the top ranks of Bundesliga, he is establishing himself as a well-rounded modern-day full back.
He has 69 Pace, 61 Physicality and 61 Defense. This defender can become one of the most reliable and strong left backs in the game. Modern day wingers are quick and require a strong full back to mark them effectively. This player ticks all the boxes and can be a great addition to most squads.
Rayan Cherki (CAM) – Olympique Lyonnais
Current Rating: 67
Potential Rating: 88
Growth: +21
This guy is the new FIFA 21 prodigy like Bakkali, Mbappe and Vinicius Jr from previous editions. With a 67 rated card, he can grow to 88 – this makes him one of the two highest potential players on this list.
With 71 Pace, 74 Dribbling and 62 passing – this player has the complete toolset to become a great attacker.
With some training, he can play as a False 9 or a second striker. He can easily become a 90+ player with the right squad and training.
Florian Wirtz (CAM) – Bayer Leverkusen
Current Rating: 68
Potential Rating: 88
Growth: +20
Another highly rated CAM, this player already looks like a top player in the making. He is scouted by some of the top clubs in the world and broke into a tough Leverkusen squad last season. he also has the record of being the youngest goal scorer in Bundesliga history after his 88th minute goal against Bayern Munich.
This player looks like he can play in a range of positions like the left flank, secondary striker or false nine in addition to the CAM position. Hailed as natural goal scorer he has a 74-rated Pace, 74 Dribbling and 64 Shooting in FIFA 21.
With a little training he can become the best attacking midfielder in the game along with Cherki who is also on this list.
Conclusion:
These players are all set to light the world football stage on fire. FIFA 21 promises an engaging and well-designed career mode this year and these players might be your go-to in building up the undefeated side that wins everything.