If you're in control of the game and the ball, you have a better chance of suffocating your opponent's playstyle. This will ruin their defensive and attacking efforts, which will help you get one step closer to coming out of the game victorious.
One of the best ways to be in control of the game is by using one of the best formations to dominate opponents in FIFA 22. Liverpool's custom tactics and formation are a prime example of what can be achieved by not allowing your opponent to breathe for a second when they're in possession of the ball. For that very reason, Jurgen Klopp has been super successful with the scousers over the last several years.
To help you achieve a suffocating and dominant style of play, in this article, I will show you the best formations in FIFA 22 for the job.
Let's take a look at the first one.
4-3-3 Holding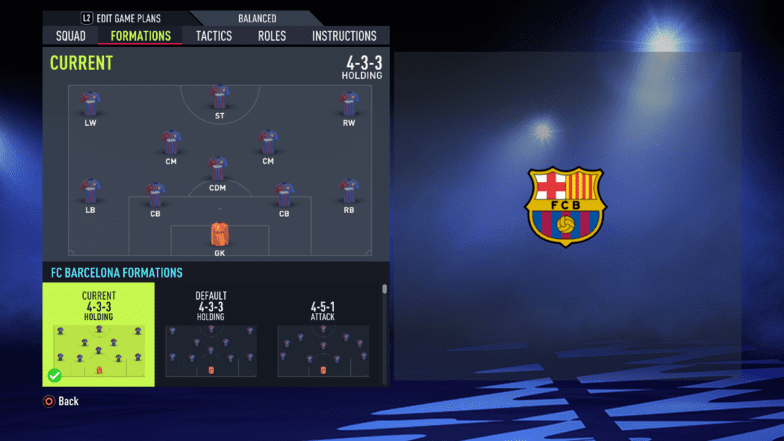 The 4-3-3 holding formation is one of the most dominant formations on FIFA 22. 4-3-3 holding allows your midfield and forwards to nicely populate the entire upfield area, be able to create goal-scoring opportunities, and put pressure high up the pitch without sacrificing any aspect of the defense line.
Teams in the likes of Liverpool, Arsenal, Chelsea, Porto, and many others all over Europe and throughout the world use the 4-3-3 holding formation or some variation of it.
There's no secret that 4-3-3 has helped numerous teams achieve glory – perhaps more than any other formations out there. As an example, FC Barcelona won 6 titles in their 2009-10 season using 4-3-3. Liverpool became the Champions of Europe under Jurgen Klopp after 15 years in the 2018-19 season using the 4-3-3 formation.
One of the reasons behind the popularity of this formation is due to its flexible nature. We've often seen managers instruct their fallbacks to join the attack in full force while the CDM (if any) falls between the two defenders, leaving 3 players back while the remaining 7 players dominate up front.
When using this formation, even if on a budget, it's crucial that you're using the best fast cheap defenders in FIFA 22. Pace in FIFA 22 is everything so you want to make sure you have plenty of that all over the pitch.
4-4-2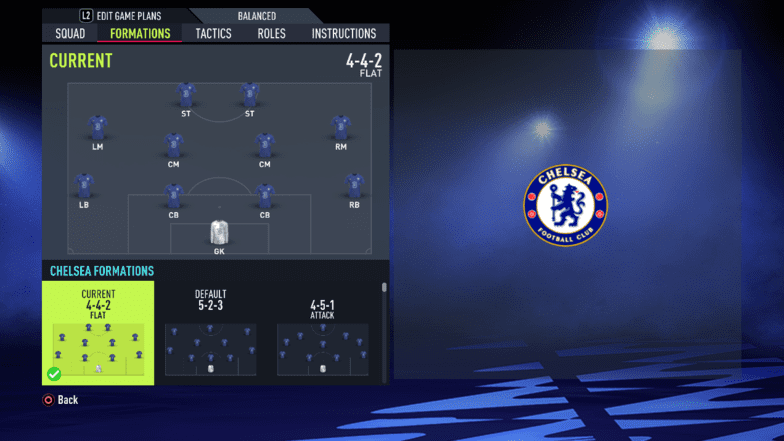 4-4-2 is an absolute classic and amongst the most balanced yet dominant formations in FIFA 22. You have four players in defense, four players in midfield, and two strikers upfront. With 4-4-2, there are no gaps that your opponent can exploit all while you have complete control of the game as you have players in virtually every spot on the field.
Some of the most elite teams in the world that have won major trophies with the 4-4-2 formation include teams like Manchester United, Leicester City, and Atletico Madrid.
With this formation, you can instruct your players to pretty much collapse back in defense, making two very solid defensive lines. In that time, the strikers can disrupt the play of your opponents and wait for mistakes, which they can then use to create goal-scoring opportunities through counterattacks.
4-2-3-1 (Wide)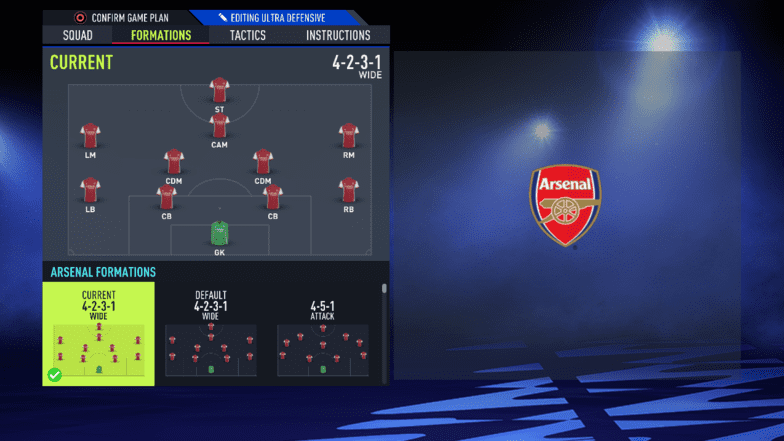 4-2-3-1 wide has been one of the most widely used (no pun intended) formations on FIFA as a whole. This formation focuses on spreading the play as much as possible so that the midfielders can create breakthrough opportunities for both the wingers, the CAM, and the striker.
At the back, you have four defenders, which is great for preventing dangerous goal-scoring opportunities caused by the sudden loss of ball possession and counterattacks. 4-2-3-1 is personally one of my favorite formations. It's a very final balance between having a strong attack and a solid defense with a very decent midfield.
In this formation, your striker will be one of the most important players as he'll be responsible for the large majority of the goals scored for your team. This is why it's important to have not only a quick striker but one that can adapt and contribute in various attacking scenarios from through balls to sharp passes and crosses. Some of the best players on FIFA 22 that possess such attributes are Suarez, Kane, Ronaldo, and Lukaku.
In my opinion, it is the best possession formation in FIFA 22.
4-3-2-1
The 4-3-2-1 is similar to the formation that we covered above, the 4-2-3-1 wide with the only exception that this structure of play focuses more on defense as opposed to offense. On top of that, 4-3-2-1 is also a lot tighter when it comes to player positioning, meaning that most of the play can be expected to take place in the middle of the pitch.
In this formation, there are no wingers but rather CFs, which will make your attacking a whole lot more dangerous as shots can be coming out from any of the three offensive players.
If you aren't particularly fascinated with having a good defensive line, this particular formation allows you the great opportunity of using your full-backs as wingers. That's right, 2 at back and 8 players upfront.
Yes, it is very risky to play like that as there's hardly any defense but with so many players populating the midfield, it would be very difficult for anyone to create any dangerous goal-scoring opportunities with a single pass.
3-1-4-2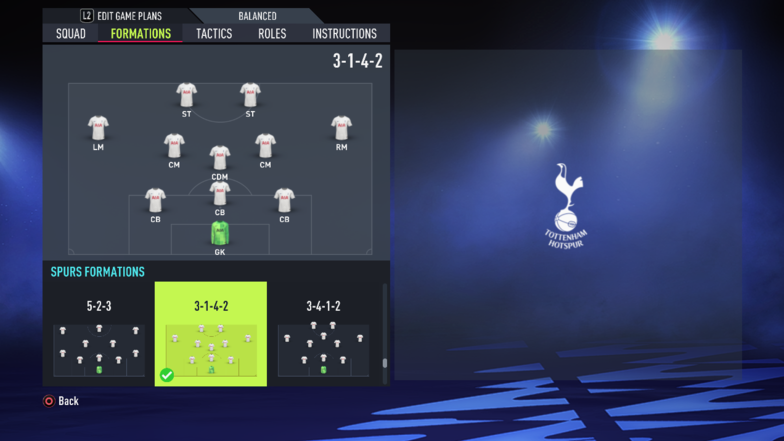 The 3-1-4-2 formation is one of the most offensive and dominant formations on FIFA 22. The whole focus of this formation is to keep the ball away from your goal and in your opposition's half. If you lose the ball upfront, you'll have so many players in the area that you can virtually suffocate your opponent very early on and win back possession.
With 3-1-4-2, you virtually get rid of any sort of full-backs and rely on your wingers to defend the wings while you also use them to run along the sides of the pitch to open up the play. The CDM will act as the backbone of the team and the main distributor between your defensive side and your upfield CMs and forwards. With this formation, I'd be surprised if you don't exceed the shots on target that you'd otherwise get with any other formation.
One of the main drawbacks of this formation is that your team will be particularly vulnerable against counterattacks or a team that compiles of the fastest strikers on FIFA 22.
In defense, there's always going to be a lot of open space, which isn't ideal, but if you're good at keeping possession of the ball and or winning it back before it gets dangerous, then you can benefit tremendously by using the 3-1-4-2 formation.
Because of that, many deem the 3-1-4-2 as the best formation in FIFA 22.
Final Thoughts
Now that you know what the best formations to dominate opponents in FIFA 22 are, it's ultimately up to you to pick the one that works best for your team.
Regardless of the formation that you go for, remember that pace is virtually the most important attribute that any player can have. If you have pace, it will be very hard for you not to be in control of the game and create chance after chance.