Let's face it – it's hard to be a massively successful team in today's football without also being massively rich. Just look at what teams like PSG and Manchester City are doing.
Of course, in FIFA 22 Career Mode, a lot of things depend on your skill and gameplay but, generally, your job will be much easier if you have a star-studded lineup. It's also a lot of fun playing with your favorite stars in your favorite club.
To do all of this, you need money – lots of it.
So, let's learn how to make lots of money in FIFA 22 Career Mode.
Turn on the Financial Takeover Option
The first and easiest way to get lots of money in Career Mode is to turn on the FIFA 22 Financial Takeover option before you even start your campaign.
In your Career Settings, in the lower right corner, you'll see that the Financial Takeover in FIFA 22 is disabled by default. This is done so that your Career Mode experience is as good and as challenging as it can be.
To enable the FIFA 22 career mode financial takeover option, you can do that manually by setting the amount of cash you want to receive at the beginning of your career. The numbers are crazy – you can go up to a million pounds.
If you just want to have loads of money to buy the best players, this is the easiest way. However, if you want to achieve this through hard work and smart moves, keep reading!
Improve and Flip Your Young Players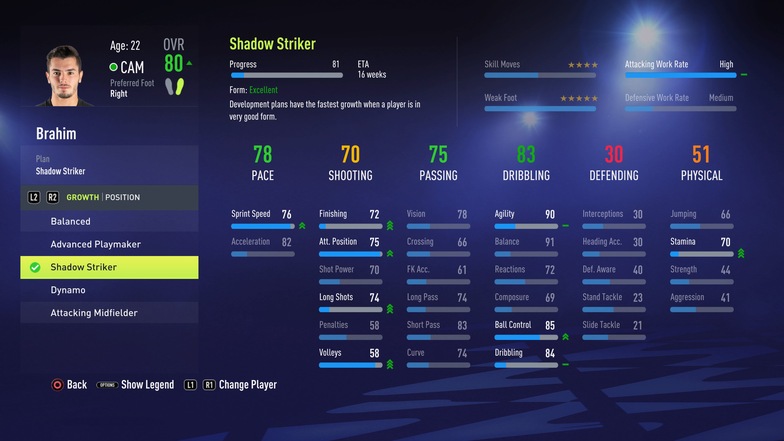 The first thing you can do is actually how many clubs around the world are making money. Think Ajax and Borussia Dortmund: they've done some great things when it comes to finding young talent, developing their own youngsters, and selling these players for a profit. In fact, Dortmund even brought some of them back at a reduced price.
We've already written about how to improve players in FIFA 22: it's essentially all about giving them playing time and using Development Plans to track their progress. Keep their Morale and Match Sharpness high to boost their attributes and make sure they're in good form. If you do all of these things, you can improve a player by 4 Overall points and increase their price significantly in a single season.
In my playthrough with AC Milan, Franck Kessie had a great run of form and improved by 1 OVR midway through the first season, which increased his price by 21% to EUR 60 million.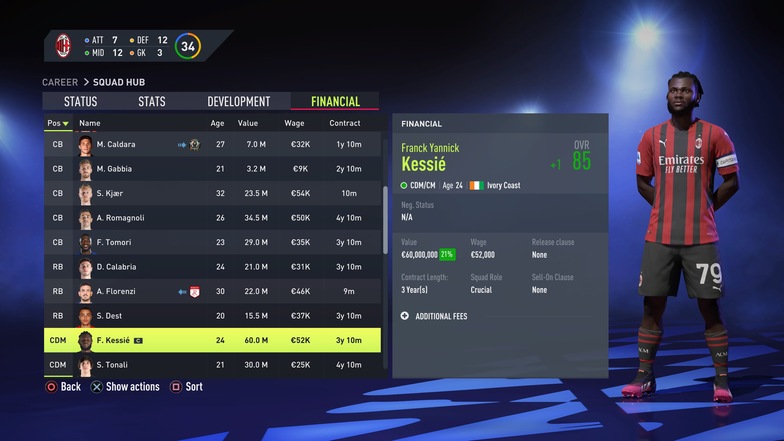 You can go to Squad Hub and tap R1/RT until you get to the Financial tab. There, you'll see your player's current value, OVR increase, and how much his price has been increased since the start of the season.
Get Players on Expiring Contracts
Here's a neat little trick: since a lot of really good players can be quite expensive to buy, you can get them to your team by signing pre-contract agreements.
All you need to do is find a player on an expiring contract and approach to sign him without paying a transfer fee to his current club. He'll likely require a signing bonus and other additional fees but it's still a lot more affordable than paying the full price, especially if it's a famous player.
To do this, navigate to Transfers, then Global Transfer Network, and tap R1/RT to get to Instructions. Here, you'll be able to give your scouts instructions on what kind of players to look for.
What you need to do here is give them an instruction to find World Class players (this is found in Attributes) and select 0-1 in the Contract field. This will instruct the scouts to seek players in their last year of contract. Come January, that year will turn into 6 months, after which you can reach out to these players and reach an agreement.
You can then easily flip these players to earn money in Career Mode or keep them if they're impactful.
Be Patient in Transfer Negotiations
There are several things you need to do in the transfer market that can get you a lot of money in Career Mode pretty easily.
The first thing is to take transfer negotiations seriously and stay patient until you reach a deal that makes sense for you. This might mean "insulting" a manager or two by sending them lowball offers but don't worry – after a few days, you'll be able to open negotiations again. Demand higher fees for your players and bargain for theirs, you'll be able to get good deals more often than not.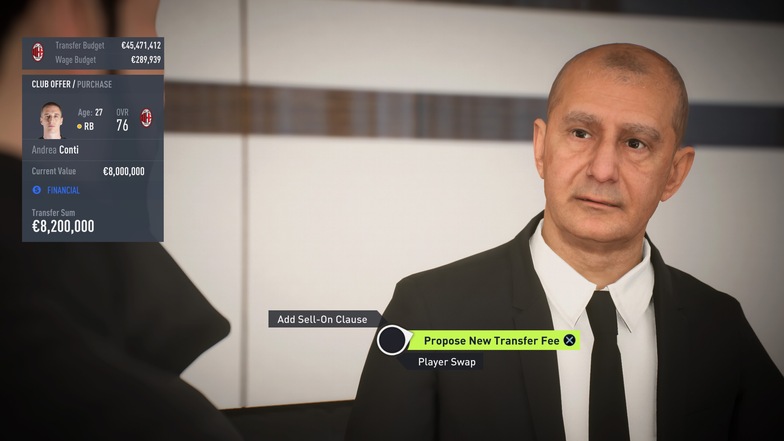 Another thing you need to do is scout all players before you make an offer. Scouting will not only tell you about their abilities but also about their price and wages. You don't want to overbid for a player and learn that their real value is millions under your purchase price. As soon as they get to your club, they'll drop to their actual value, losing you lots of money in the process.
The same goes for wages – you want to know their expectations before giving them an offer that will have a big impact on your budget.
Keep in mind, however, that the best young players and wonderkids in FIFA 22 will always be slightly overpriced so looking to swap players might be an even better option.
Win Competitions
Finally, simply winning things is one of the most reliable, lucrative ways to get a lot of money in FIFA 22 Career Mode.
Starting with the preseason, you'll have the chance to choose the friendly cup that you want to play. Obviously, choose the one that offers the most money and make sure you win the entire cup since your Board will keep increasing the cash prize as you progress through the competition.
Continental competitions (Champions League or others), leagues, and cups all come with significant financial benefits that will bring you tens of millions throughout the season. Even the European Supercup will give you a solid cash injection so try not to rest too many players and completely disregard certain competitions.
Final Word
Getting lots of money in FIFA 22 Career Mode is a process rather than a single move you can make and have things happen overnight.
It's all about winning competitions while playing the transfer market in a clever and patient way. Specifically, developing young players and selling them for a profit is one of the best ways to make money in Career Mode, along with signing pre-contract agreements.