Since the introduction of Creative Mode, millions of players have jumped into this safe environment to practice their editing, building, and mechanical skills. As the game continued to evolve and the player skill level rapidly increased, the demand for better and more challenging creative maps skyrocketed.
So, regardless of whether you are a complete beginner and are trying to better your editing skills or are an advanced competitive player seeking a challenging map, we have prepared something for everyone.
Why Are Creative Warm-Up Courses Important?
Creative warm-up courses allow you to, as the title suggests, warm up your editing, building, aiming & shooting in a safe environment that will not impact your record before you head for the real thing.
Take football players as an example, they stretch, pass the ball to each other, and complete a set of different drills before kick-off. It is the same for Fortnite and is something all professional players do before they play regular arena, scrims, or a tournament.
Read More > How to Prepare for Fortnite Competitive (Like a Pro)
Benefits of warming up:
Smoother and more accurate editing, building, aiming & shooting.
Quicker reaction time under pressure.
Better and more efficient communication with teammates during duos, trios, or squads.
What Are the Best Creative Warm-Up Courses?
To date, there are thousands of map codes designed to help players master every aspect of Fortnite. In the list below, you will find all of the best creative warm-up courses that professional Fortnite players have used for practicing different aspects of the game.
Best Freebuild Creative Map – 2752-0462-9394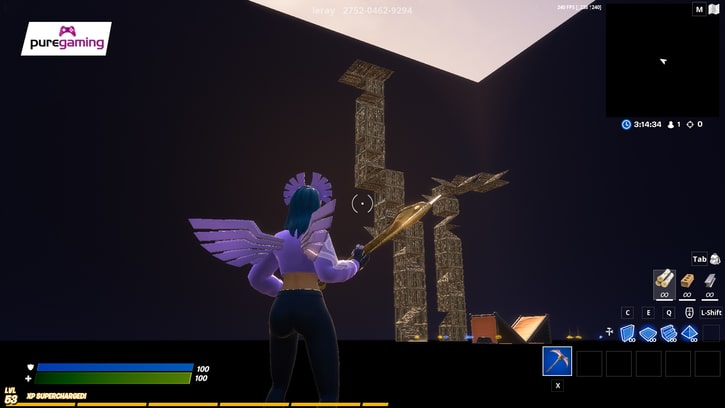 Free-build creative maps are a great way to practice your building and editing skills at your own pace. This particular map is great not only because it has everything a free-build map needs but is also created with FPS in mind. So, if you have a lower-end PC and want to practice on a higher FPS, we'd definitely recommend it.
Best Edit Course Creative Map – 0216-8633-3321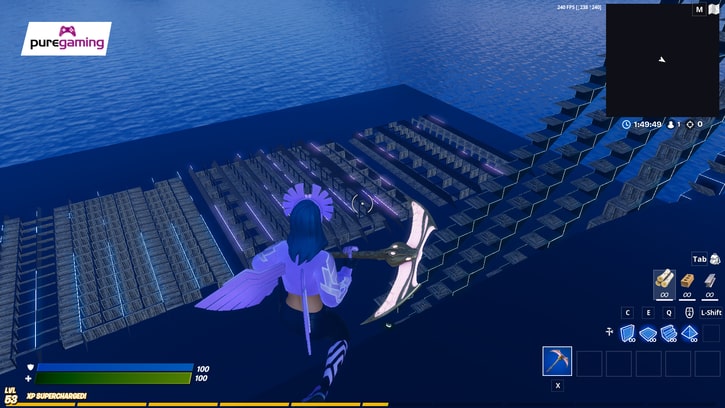 Besides building, editing is the 2nd most fundamental skill in Fortnite. So, if you want to become a master at editing and survive when under pressure, try out this editing course. You can practice every editing scenario that you could possibly end up in during a game of battle royale.
Best Aim Trainer Creative Map – 1624-1148-8943
You can't be a great Fortnite player if your aim sucks. Since most of the guns in Fortnite use 'bloom' rather than a spray pattern and recoil, having good tracking will be the key to dealing damage to your opponents. This particular map is great for training your tracking as you will be able to shoot at moving dummies at different speeds, distances, and heights. Moreover, you can also practice your reaction and 'flick' shots with pop-up shooting targets.
Best Underwater Edit Course – 8667-7479-6812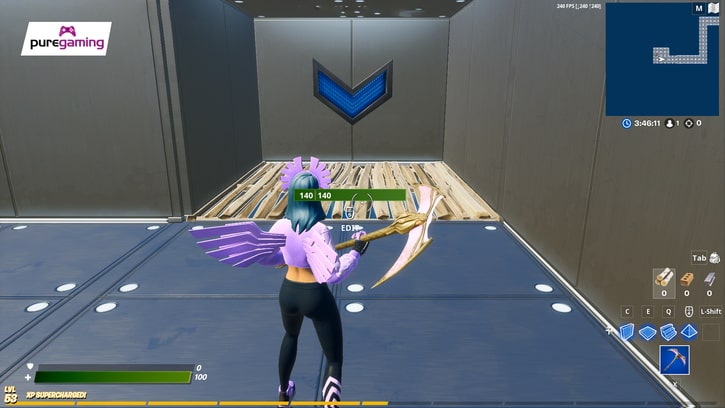 Editing and making your way up while underwater is perhaps the most difficult of situations that you can be in on Fortnite. If you add into the mix a team that is attacking you or is spraying you from distance, the task becomes even more challenging. So, here is a fantastic water editing course that can help you practice for such scenarios.
Piece Control Freebuild Map – 6277-3564-7805
Piece control maps are great for players to practice their building and editing skills in environments where certain pieces of builds are not theirs. This will train you to think a lot faster when looking for alternative edits/build possibilities. In this case, the map is relatively small, however, very effective which is the reason why it is on this list.

Note: This map is perfect for practising end-game rotation and changing of layers.
Other Helpful Creative Warm-Up Courses
Didn't find what you are looking for? Here is a list of other great maps that will be of a great addition to your creative practicing list.
Mongraal's Aim Training Map – 8022-6842-4965
Teadoh's Aim Course – 9588-0826-4314
Flea's Shotgun Aim Course – 2537-2393-3308
Candook's Nine in One Edit Course – 7440-4394-8340
Teadoh's Training Island v5 – 9243-7965-5788
Teadoh's Impossible Warm-Up – 9166-5951-6941
How to Play A Creative Warm-Up Course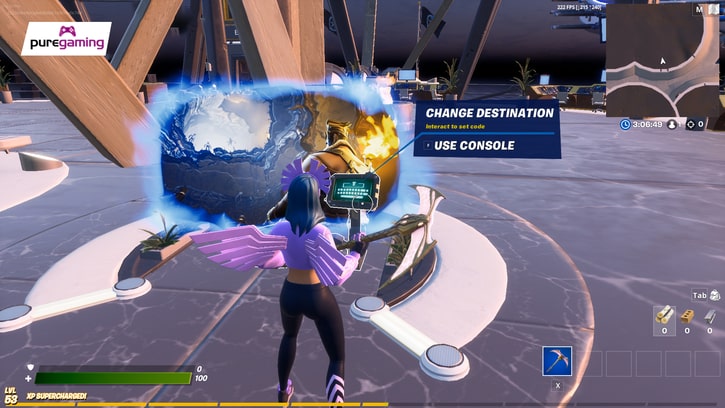 So, after finding the perfect course for you, simply change your game mode to 'Creative' and click the 'Play' button right under. After that, create your own lobby and head over to one of the portals and find a portal with an interactive console just like the image above.
After that, use your interact button to open up the portal console, copy and paste the map code, and click 'Accept'. After that, the portal will load up the new map in around 15-20 seconds. Then simply walk into the portal and there you go, you can play your chosen creative map.
Final Thoughts: Will Creative Make You a Better Player?
Creative maps are a great way to improve your mechanical speed, effectiveness, and understanding of the key fundamentals of the game, however, that is often not enough to become a truly great Fortnite player. The main problem is that while creative closely mimics actual battle royale games, it is far from being the real thing. So, after warming-up in Creative, jump into battle royale and start grinding.