If you are new to NBA 2K's MyCareer mode, you might have noticed your teammate grade being quite erratic.
You can increase your teammate grade significantly through certain actions, but some actions don't even move the needle. Other things can even decrease your teammate grade by quite a bit.
In this guide, we will discuss everything that affects your rating and show you how to increase your teammate grade in NBA 2K23 MyCareer in the most effective way.
The Benefits of High Grades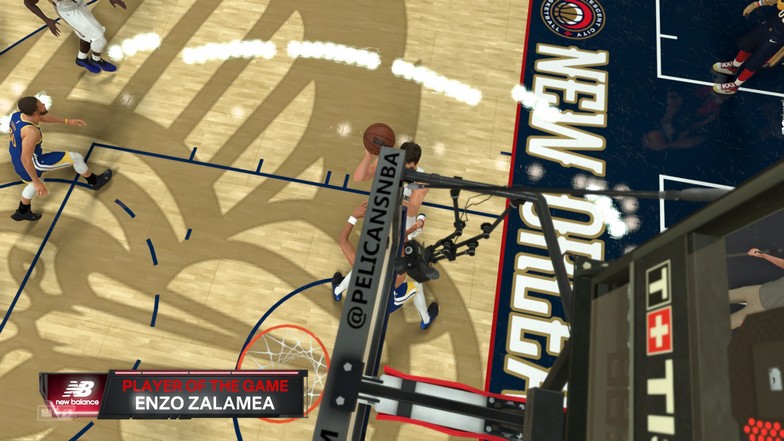 The main benefit of having a high teammate grade is getting VC. However, you get more than that because this grading system is loosely tied to your performance rating.
Increasing your fan base and getting endorsements are also indirectly affected by your grade. Unlocking badges and even increasing the other team's interest in you when you request a trade are also connected to your grade.
The main goal is usually increasing your VC earnings. If you play well enough, you get more and more VCs per game.
To maximize your VC earnings, you need a teammate grade of A+ every game. That would give you the highest returns in VCs per game, but it isn't easy.
If you are playing games in a 5-minute-per-quarter setting, there is always a chance you won't get an A+ grade even after performing extremely well.
However, it is still possible as long as you know the best ways to increase your teammate grade during a game.
Improving Actions
| | | |
| --- | --- | --- |
| Action | Teammate Grade Increase | Details |
| A good pass | Low | Execute a clean crisp pass |
| Successful box out | Low | Box out an opposing player for the rebound |
| Fill lane correctly | Low | Good spacing in transition |
| Multiple defensive stops | Low | At least 4 consecutive defensive stops by the team as a whole |
| Good shot selection | Medium | Attempting an open shot |
| Poking the ball | Medium | Stripping the ball away from the offensive player |
| Steal | High | Getting the ball from the offensive player |
| Assist | High | Pass to a teammate leading to a score (assist) |
| Find open teammate | Medium | Passing to an open teammate and taking the shot |
| Block | High | Blocking a shot from an opposing player |
| Good shot contest | Medium | Contesting a shot directly |
| Pass leading to a foul | Medium | Pass to a teammate who gets fouled for free throws |
| Free throw made | Low | Making a free throw |
| Defensive rebound | Medium | Rebounding the ball on the defensive end |
| Offensive rebound | Medium | Rebounding the ball on the offensive end |
| Good screen | Low | Setting a screen for a teammate (screen must be used) |
| Good spacing | Low | Spacing the floor offensively |
| Good ball movement | Low | Passing the ball around the team |
| Pass leading to a score | Medium | With good ball movement, if you pass the ball to a teammate who passes it again and it leads to a point |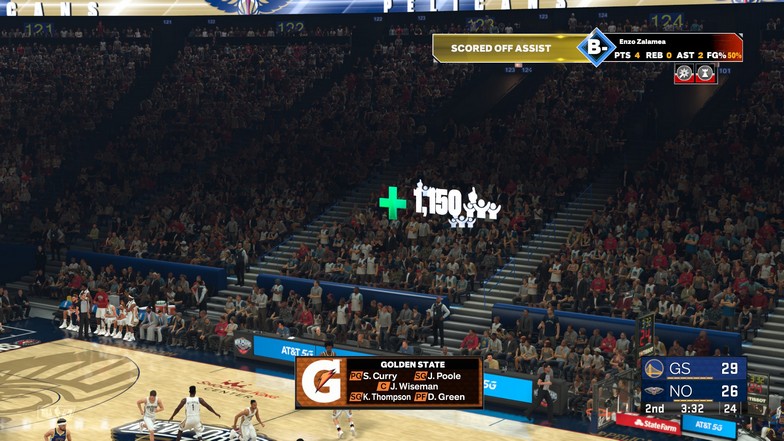 The table above will show you all the things that can increase your teammate grade. Some of them give you a low increase, but in certain scenarios, you will take what you can get.
However, if you cater your playstyle to actions that give you high grades, it is possible to get an A+ teammate grade on a short game.
Even if you score 50 points, you can still finish with a grade lower than A or B. You have to factor in all these actions and attain an A+ grade first before the game ends.
As a guard, I suggest utilizing assists and using pick and roll actions as much as possible.
For forwards, you can spread the floor and try to cut to the basket and ask for a pass. Passes leading to a score might be medium, but it is a pretty consistent way to increase your teammate grade.
You can also rebound and defend better in the paint than most guards.
As a big man (PF or C) playing in the paint, you can go for the same pick-and-roll action, but you will be the one setting the screen. You can ask for the pass that leads to a score for a consistent way to increase your teammate grade on offense.
For defense, you can contest every shot in the paint. You can also change to a zone defense (3-2 zone) to make the opposing team drive to the basket more.
Decreasing Actions
| | | |
| --- | --- | --- |
| Action | Teammate Grade Decrease | Details |
| Turnover | High | Giving possession away |
| Bad shot selection | Medium | Shooting on a very contest shot |
| Leave assignment | Medium | Leaving your defensive assignment after a few seconds |
| Stripped ball | Medium | Dribbling and getting the ball poked away |
| Bad defense | Medium | Allowing your current assignment to score |
| Allow Multiple Baskets | Medium | The opponent scoring multiple times in a row |
| Personal Foul | High | Fouling unnecessarily |
Actions that decrease your teammate grade are minimal, but they can be quite detrimental.
You can avoid turnovers by avoiding risky passes and using the LT or L2 button to guard the ball while dribbling.
Bad shot selection can still occur if the shot clock is winding down and you need to force a shot. You can throw the ball to someone else to take the shot.
Don't leave your assignment on the defensive end. This is quite annoying because sometimes you will randomly switch to another player (assignment) when you fight through screens.
If you leave your assignment, you have a few seconds until it decreases your teammate grade. If you continue to leave your assignment, it will continuously drop your teammate grade.
Bad defense is usually just giving easy baskets to the opponent. Sometimes, it can be hard to focus when their play seems static.
A good tip is to always rush toward the opponent when they shoot. If you are far away from your assignment and they catch the ball for a shot, you can still recover by rushing toward them.
You don't have to jump. As long as you are near them when the shot is released, it won't count as bad defense.
Avoid unnecessary fouls. These are usually reaching fouls, as some blocking foul calls don't really decrease your teammate grade.
Tips for Getting A+ Teammate Grades
Play the pick and roll as frequently as you can. You can press L1 or LT to call for a pick from your big. You can get an assist, a pass leading to a foul, or even an easy basket to the rim.
As a big, you can just go up to your guard and casually set a pick. You can either roll or pop. Both will count as a pass leading to a score.
Another good trick is to force good shot contests. If the player you are defending does not have the ball, you can sag a little until he is open.
That player will eventually get a pass, and you can force the opposing team to either score on you or force a bad shot. This is also a double-edged sword, as good players can easily get past you and score the basket.
Another vital tip is to increase the game length of each game. If you get selected to a team where you are playing under 25 minutes per game, you will need a 12-minute-quarter game length setting to have any chance at improving your teammate grade to an A+.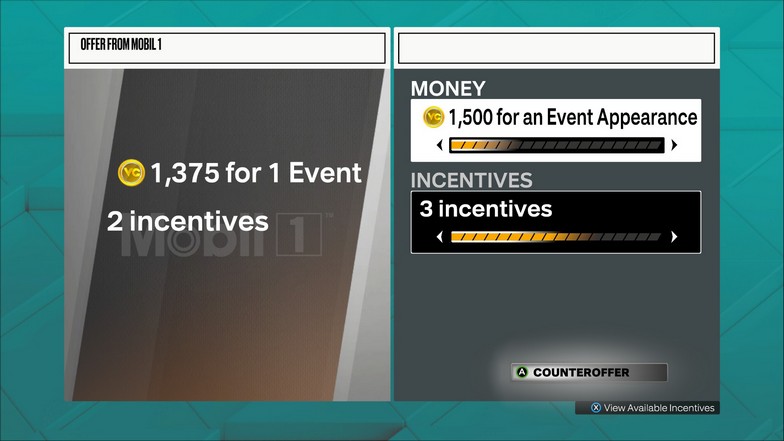 A+ teammate grades are hard to accomplish because going from A to A+ has a bigger meter to fill. But if you want to be more efficient, find the perfect minute setting where you can get an A+ teammate grade consistently.
Getting an A+ teammate grade gives you the maximum amount of VC for each game. You always want to maximize it. Playing longer games will also allow you to maximize all the endorsement deal incentives you have to gain more VC.
Speaking of VC, we've also got a guide on the fastest ways to earn them in NBA 2K23. Check that out so you don't have to rely on teammate grade as much.