The NBA is filled with bright and young players. There is no telling what a player can be two or three years in the future, but we can gauge their potential.
In NBA 2K24, you're able to see a player's potential by the letter grade the game has given them. The younger and more skilled they are, the higher their potential.
In this list, we'll look at the best young players in terms of potential, where they'll get the biggest boost to the overall rating after progressing through an NBA season.
These are the young players you'll desperately want to trade for.
Ja Morant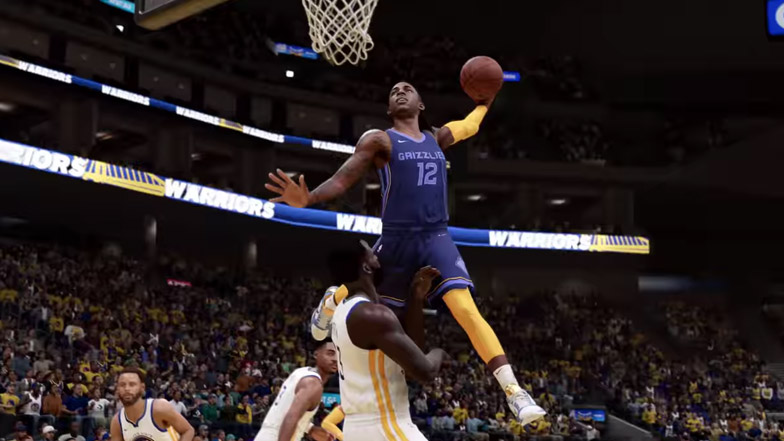 Ja Morant is one of the best players in the league. However, the biggest caveat for him would be his off-court antics.
This matters in NBA 2K24 because if he isn't playing in the NBA because of a suspension, his overall rating might decrease in the video game.
There is a chance he can still show off, and NBA 2K doesn't put down his rating because it isn't a serious injury that can technically affect his skill.
With these issues aside, he should be the center of any young core and team. He has great athleticism, IQ, and passing and is among the best finishers in the league.
Paolo Banchero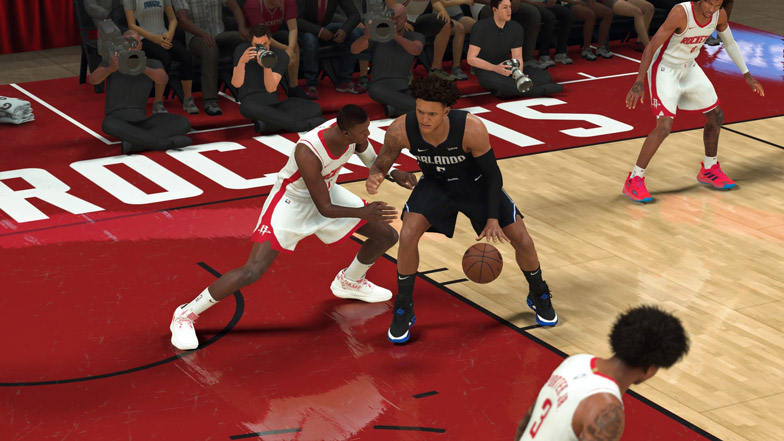 Paolo Banchero is somehow often overlooked. Maybe it is because he is playing for the Orlando Magic, but he is still a #1 overall draft pick in 2022.
He won ROTY and is probably the best rising star in the video game in terms of potential. He is a 6'10 power forward who can do it all.
He is great at finishing with great athleticism. He is faster than most forwards and centers and stronger than most guards in the league.
His potential is off the charts. He can break an overall rating of 90+ in just a season as long as you focus on giving him playing time for your team.
His shooting can definitely use some work, but it will all come in time.
Chet Holmgren
Chet Holmgren is a rookie going on his 2nd year in the NBA. The reason is because he injured himself last season during the preseason.
Technically, he hasn't played a single regular season game, so he would still be a contender for the ROTY award.
His overall rating is still low because he hasn't shown anything yet. However, we all know that players who spend a year in the NBA without playing a game can still have potential.
He has that one full year of focusing on improving himself with the world's best staff and equipment.
This gives hope for a big overall rating increase for the 20-year-old Oklahoma City Thunder forward.
He has the ability to shoot the ball and defend the paint. He is a stretch big with a very long wingspan.
Victor Wembanyama
Highly touted as the greatest prospect since LeBron James, Victor Wembanyama is a unicorn standing at 7'3 with guard-like dribbling.
Victor made history in NBA 2K24 as the highest-rated rookie of all time. The guy is a human cheat code.
Being 7'3 with those kinds of skills is not something you often see. If I were to put a ranking on the players on this list, Victor would be number one.
Imagine playing a 7'3 player with a 90+ rating after a season or two in the league.
Luka Doncic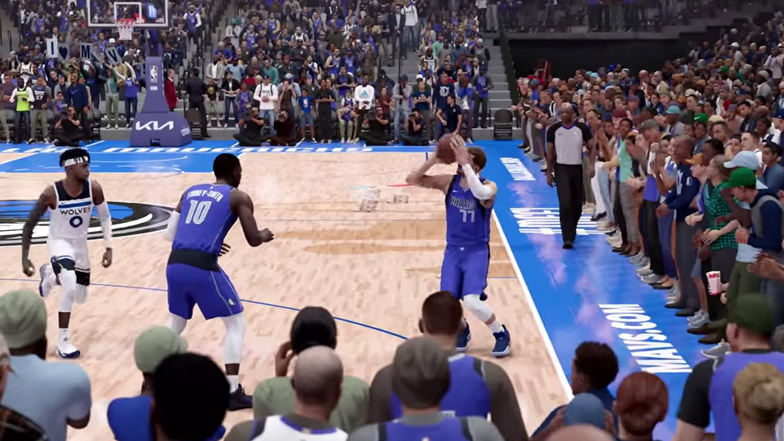 Luka Doncic is one of the biggest names in the NBA already at 24 years old. He has taken his team, the Dallas Mavericks, to the playoffs with relative success (except in the 2022-2023 season).
He is already an established superstar, but the list still fits him as he is still very young.
Luka Doncic is the spearhead of any offense. He can create shots for himself and his teammates, finish at the rim, and shoot at a decent rate.
He has great offensive awareness, high IQ, and can pass the ball well.
Any team would love a Luka Doncic, but he would be insanely hard to trade for.
Trae Young
Right after Luka, there's Trae Young. These two will forever be tied together as they were traded with each other on draft night.
Trae Young is one of the best 3-point shooters in the league, and he mostly creates the shot for himself.
He can pass the ball and facilitate the offensive. His only blemish would be his defensive because of his lack of size.
Zion Williamson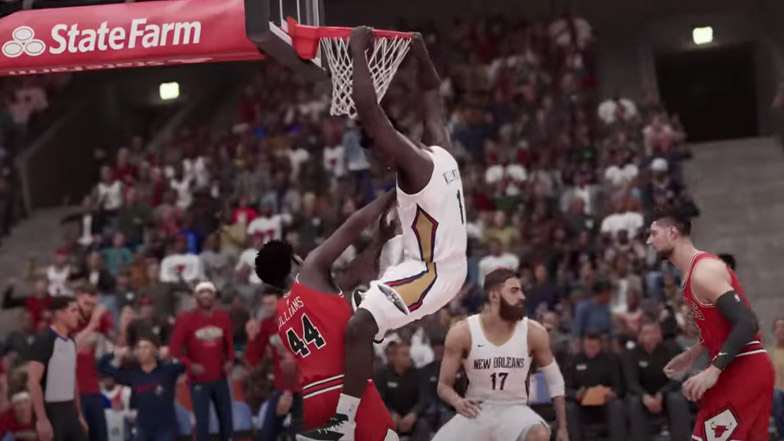 Zion is known for his incredible athleticism and explosiveness. He was the first overall pick in the 2019 NBA Draft, selected by the New Orleans Pelicans.
He is a 6'6 power forward and has the ability to score both inside and outside the paint.
His 6'6 frame might not be ideal for his position, but Zion is unique. He absolutely bullies defenders in the post because of his absurd strength and athleticism.
He might not have been playing a lot, but his overall rating has never suffered yet.
Tyrese Maxey
The Philadelphia 76ers drafted Tyrese Maxey as the 21st overall pick in the 2020 NBA Draft. He is a versatile guard known for his scoring ability and has shown great potential as a playmaker.
His greatest showing was his great play, while Joel Embiid and James Harden keep missing games.
He was very reliable in the playoffs and it directly affected his overall rating in NBA 2K.
At a young age of 22, he still has a lot of room to grow and will pass the 90+ overall rating in one season.
Anthony Edwards
Edwards was the first overall pick in the 2020 NBA Draft by the Minnesota Timberwolves. He's a shooting guard/small forward known for his scoring ability, athleticism, and defensive prowess.
He has the ability to create for himself and is one of the best as a slashing guard.
The Antman truly showed his potential in the 2022-2023 playoffs against the Denver Nuggets (who won the championship, by the way). They might have lost the series, but Anthony Edwards showed he can carry the team at a very young age.
Darius Garland
Darius Garland is another rising star who had a relatively decent rookie season for the Cleveland Cavaliers. He took the next step in the 2022-2023 season by showing he can be a versatile point guard.
He is an offensive threat and can create plays for his teammates. You can also add his teammate, Evan Mobley, because their young core has a very bright future ahead of them.
LaMelo Ball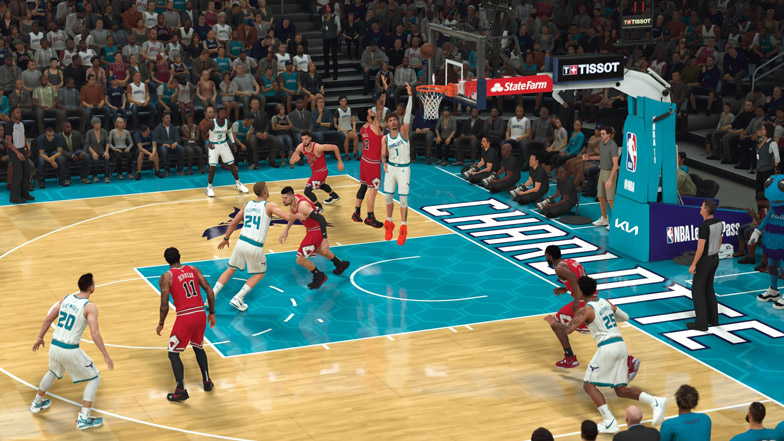 LaMelo Ball is one of the most electrifying point guards in the league. His passing skills, court vision, and high IQ put the Charlotte Hornets on the map.
They became extremely entertaining to watch and this is largely due to LaMelo Ball.
Apart from his exceptional passing ability, he can also create shots for himself and is a decent three-point shooter.
Scottie Barnes
Barnes was the 4th overall pick in the 2021 NBA Draft, selected by the Toronto Raptors. He's a versatile forward known for his defensive prowess and ability to impact the game in various ways, including passing and rebounding.
As the Toronto Raptors slowly become younger by letting go of their veterans, Scottie Barnes is in a prime position to be a superstar.
He is a big forward who can bring the ball for the team and even create plays.
His defensive abilities are a bit underrated because his team hasn't seen success yet.
Cade Cunningham
Cunningham was the first overall pick in the 2021 NBA Draft, chosen by the Detroit Pistons. He is a highly touted prospect known for his scoring ability, basketball IQ, and versatility as a guard/forward.
He is a LeBron James-type forward because of his ability to do everything on the court. His potential is off the roof, as he is the face of the franchise already.
Jalen Green
Green was the second overall pick in the 2021 NBA Draft, selected by the Houston Rockets. He's an explosive shooting guard with a smooth scoring touch and tremendous athleticism.
He still has a lot of things to improve on, such as shooting at a better efficiency. However, he is definitely going to gobble all the minutes in a rebuild Houston Rockets team and he should see some extreme growth in the near future.
Scoot Henderson
If you take Victor Wembanyama out of the draft, Scoot Henderson is a worthy first-overall draft pick (even though he went 3rd, behind Brandon Miller). He is an explosive guard with the ability to facilitate the offensive as a team's point guard.
The only reason he went 3rd was because the Charlotte Hornets already had LaMelo Ball. Scoot mightily impressed scouts with his play in the G League, and he has a bright future ahead.
Tyrese Haliburton
Haliburton was drafted by the Sacramento Kings with the 12th overall pick in the 2020 NBA Draft. He's a point guard known for his high basketball IQ, playmaking ability, and defensive skills.
After his trade to the Indiana Pacers, he blossomed into a young superstar immediately.
His play is extremely efficient, and he can do almost everything on the court.