To keep DiamondLobby free to read, this post may contain affiliate links. Learn more
Soon after the company launched and started to build products for the gaming industry, Endgame Gear cemented its position as one to watch out for with the release of its XM1 mouse.
But was this success a one-off? Could it extend to other products like mouse pads?
I've had a review unit of the MPC450 Cordura pad sitting on my desk for a little while now, so I thought it was finally time to put my thoughts into a review.
Packaging
Now, the MPC450 comes in three sizes. There are small, medium, and large variants. The way your package looks will be influenced by which size you've got, and that's actually a pretty important detail.
When I bought the mousepad for the first time, it was the biggest one – pretty much a desk mat. The pad was rolled into the package, and that ended up causing bumps to appear in various places. I hated that.
If like me, you also hate bumps on your mousepads, then you should buy the small size because it comes in a flat package. The package itself looks big, but that's only because the pad is not rolled up like it would've been if you got a bigger size. I think it's a worthy sacrifice to get a mousepad that's free of bumps.
Anyway, I ended up buying the small size too, and that's what I tested for this review.
Specs
For the small-sized pad, the measurements (Length, Height, and Thickness in mm) are 450 x 400 x 3. The pad has stitched edges and supports fast gliding (more on that later).
This "Cordura" material is supposedly used in the military, for hiking, motorsports, extreme sports, and more, so I expect that the MPC450 pad would be extremely durable for gaming. Time will tell, but it does feel very durable.
Design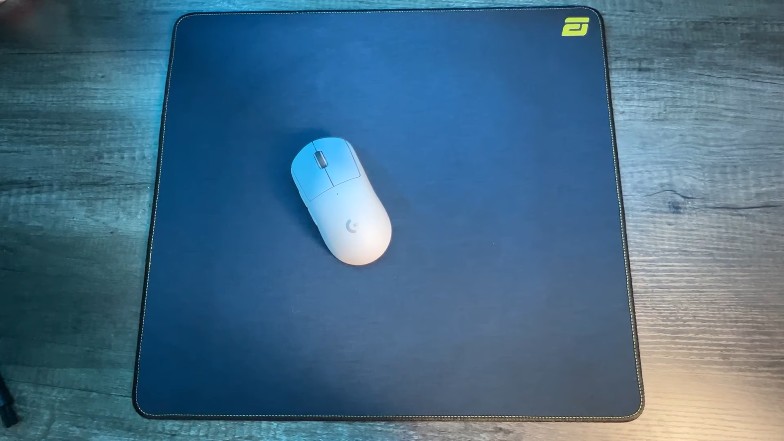 Sometimes, manufacturers tend to sacrifice aesthetics for ruggedness in an attempt to make a durable product. It's often a fair trade, but I absolutely love products that look nice and are also made of quality, durable material. That's the case with the MPC450 here.
The deep blue color is pretty nice, and I'm a fan of the stitched sides too. Running my fingers across the material, it's easy to tell that this is built to last.
The top is very strong, abrasive resistant, tear-resistant, and water-resistant. For something that's going to be sitting in one spot more often than not, the chances of ruining it are slim to none.
The bottom is made of natural rubberized material which helps to keep the pad in place when you're dragging your mouse around on it.
Overall, the design is visually okay and very practical.
Performance
Speed
I mentioned the fast glide thing earlier, and that's really my favorite thing about the Endgame Gear MPC450 Cordura mousepad. It is superfast and reminds me of the superglides on my Pulsar Xlite Wireless mouse.
I tested a few mice on the mousepad, and they all felt nice. I did notice that the mice with PTFE feet ran smoother than the ones without, but that's not really a surprise. Also, the lighter mice felt faster than the heavier ones. Again, no surprise, but it's good to know what to expect depending on the type of mouse you've got.
Speed is great, but it can also take some getting used to. One of the perks of using slower pads is the level of control you have while using your mice on them.
That said, the stopping power on this mousepad is pretty low, so you may need a bit of time to get used to the lack of friction. However, it finds a decent balance such that the speed does not make control impossible.
In-game
Performance in this area followed a similar pattern to what I've already mentioned in the speed section. Lighter mice felt nicer and faster than the heavier ones, but they all worked pretty well on the pad.
Moments of intense gaming usually have me dragging my mouse all over the place, but the rubberized base of the mousepad did well to keep it in place no matter where I dragged the mouse to.
Another reason why I tested so many mice with this is to see how it performs with different sensors. I used the Logitech G Pro X Superlight, the Ninjutso Origin One X, the Prime wireless, and a bunch of others. I had zero issues with any of them.
Maintenance
The Endgame Gear MPC450 Cordura Mousepad requires very little maintenance. If you have any spills, dirt, or stains, a simple wipedown will take care of it more often than not.
The water resistance in particular comes in handy here too. Let's face it, there's a good chance you'll spill some tea or water on the pad at some point. Just rub it with a cloth and you're good as new!
Cost
At the time of writing, the small size of the Endgame Gear MPC450 Mousepad costs about $29.99, £22.09, or €26.39 on the official store. Prices will vary from time to time, especially with third-party listings on websites like Amazon, but that's where you're likely to find the best deals.
Also, if you're getting one of the bigger sizes, then you can expect the price to be higher than what I've mentioned here.
Verdict
The Endgame Gear MPC450 Cordura Mousepad is fast, durable, and it looks decent too. It's a great choice for anyone looking for a long-term replacement for their old mousepad, or even anyone looking to get a mousepad for the first time.
Unless you feel like there's a strong need for it, I would not recommend getting any of the bigger sizes. The small size has more than enough room, and you won't have to deal with the bumps that are caused by the rolled packaging of the bigger sizes.
For the price, this is one of the best mousepads on the market.
Endgame Gear MPC450 Cordura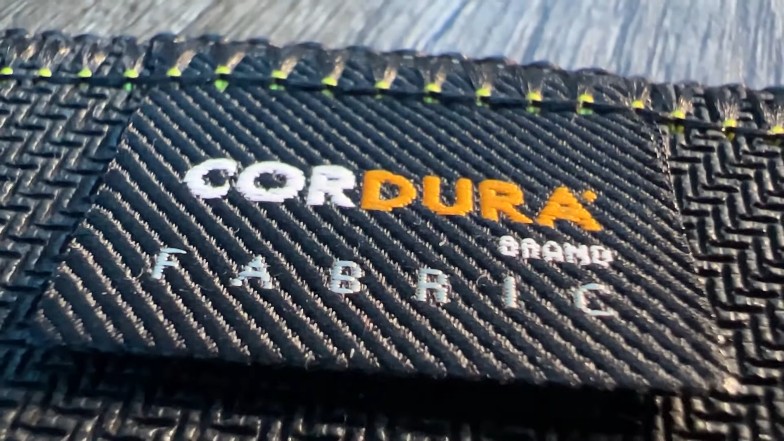 The Endgame Gear MPC450 Cordura is a unique, lightning-quick pad with high durability and quality to match.
Pros
Lightning fast
Highly durable
Great quality
Great value for money
Stitched edges
Cons
Lacks stopping power
Bigger sizes arrive rolled