To keep DiamondLobby free to read, this post may contain affiliate links. Learn more
Zowie is a pretty popular manufacturer in esports and among the average gamers out there too.
The company's mice are probably more well-known than its mousepads, but the latter is what I'm reviewing today. Or, at least, one of them.
It's a fairly short review, but all the important information that you may need to know to make a purchase decision is contained in this Zowie G-SR mousepad review. Let's get right into it!
Packaging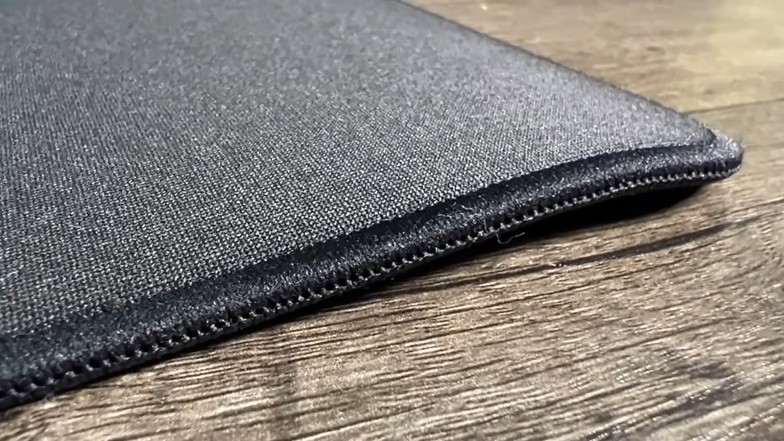 What do they say about first impressions?
Straight out of the package, the Zowie G-SR left a pretty dull first impression on me with how it was put together.
The mousepad comes in a long, black cardboard box, with a small circular window that you can peek through to see a bit of the product inside. On the back of the box, you'll see the barcode sticker and product information.
My issue with the package is that it is rolled up. I'm not a big fan of rolled-up mousepad packages, and for good reason.
The reason is that rolled-up packages tend to leave creases and bumps on a mousepad when it's unrolled, and sometimes it can be difficult to smoothen out.
In my Logitech G640 mousepad review, I mentioned that the rolled-up packaging of that particular product left creases in the mousepad.
However, unlike that pad, the Zowie G-SR was not as easy to smoothen. I found that there was still some flaring on the sides (see sample image) even after a week of use which included piling up other pads on it to keep it down.
Now, there's enough real estate here that the flared sides do not have to get in the way while you're using the mousepad, but if you're someone that tends to move the mouse to the edges of the pad when you're using it, then it will be harder to ignore.
Before diving into the specs, let me talk about the eye test for a bit.
The mousepad looks like a relatively large but thin mousepad. It's not so thin that I'm worried about the mouse digging so deep into it that it starts to scrape the desk, but it looks quite thin.
If you plan to place the pad on an extremely uneven surface, it will be more obvious how thin the mousepad is, and performance will be affected.
Now, on to the specs.
Specs
The pad is actually thicker on paper than it appears to be in reality. It is 3.5mm thick, which is 0.5mm more than my Endgame Gear MPC450 Cordura mousepad.
Interestingly, in my first impressions of the Endgame mousepad, I didn't really think of it as an ultrathin mousepad, possibly because of the more rugged material that it was made with.
Anyway, the Zowie G-SR is also 470mm wide and 390mm long. The result of those dimensions is a more "square" shape compared to other mousepads, but I think I prefer mousepads that are more horizontal than vertical.
If you have a monitor that takes up a lot of room, then you'll prefer a pad that takes up less vertical room too.
Design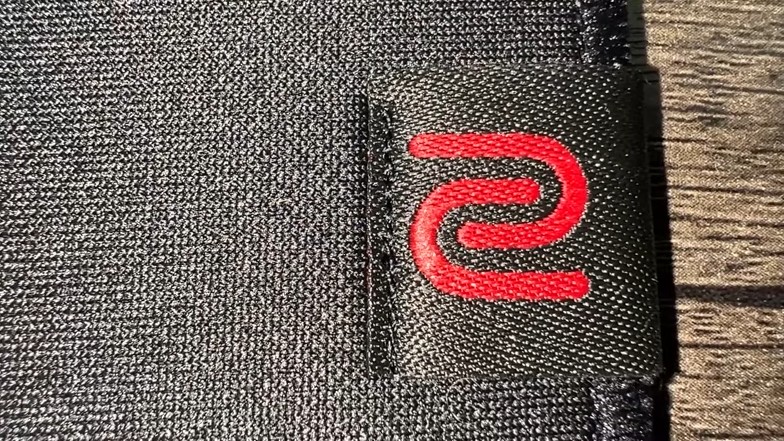 The top of the pad, as you can see, has the manufacturer's logo on top of it. This is a zoomed-in picture, so it's not as large as it appears to be. It's actually relatively small.
The pad feels nice and smooth here, and it has stitched edges which I'm a big fan of. The stitched edging is also very well done and not just there for the sake of it, so cookie points for that, Zowie.
As is often the case with mousepads, the bottom of the Zowie G-SR is rubberized and smooth with no texture to it. It helps the mousepad to sit in place without getting dragged around while you're swinging your mouse across it.
Performance
Speed
There's a fairly nice balance between speed and control here. Although, if I had to pick one side, I'd say the Zowie G-SR leans more toward speed than control – ever so slightly.
It's definitely faster than some of the mousepads that I've tried, but the glide is not overdone and it handles fast-paced FPS games pretty well.
The mousepad's stopping power is still remarkable despite its speed, so it's still a solid option if you tend to overshoot your targets while gaming and need more control.
In-game
With great balance comes great, consistent in-game performance, and that's the case here with the Zowie G-SR.
I should mention that there are games that actually need you to use faster mousepads for best results, so there are situations where balance is not the absolute best option.
However, it is the most consistent option for someone that plays a wide variety of games and wouldn't want to be switching mousepads all the time.
Maintenance
The build quality of the Zowie G-SR is pretty solid, so maintenance is something that the manufacturer certainly considered.
It's pretty easy to clean with just soap, water, and a cloth, and you should get any dirt and dust off without a hassle. Also, there are no noticeable delicate parts that can be ruined by washing.
Cost
At the time of writing this review, you can pick up the Zowie G-SR from the Amazon link via this link for around $29.99, £25, or €30.
This price point puts the mousepad just below the average in the market, which is fantastic value for a product of this quality compared to the competition.
Verdict
Would I recommend the Zowie G-SR? Yes, easily. There's a reason it is so popular among amateurs and professionals alike, and I see that reason pretty clearly.
The materials used here are quality, the stitched edging is very well done, the performance is consistent and well-balanced, and the price is good value for money.
I'm not forgetting the flared sides from the rolled-up packaging so easily, and I'm still taking points off for that, but I don't think it should be a dealbreaker by any means.
This is a solid, safe purchase, so you can't go wrong if you do decide to buy it.
Zowie G-SR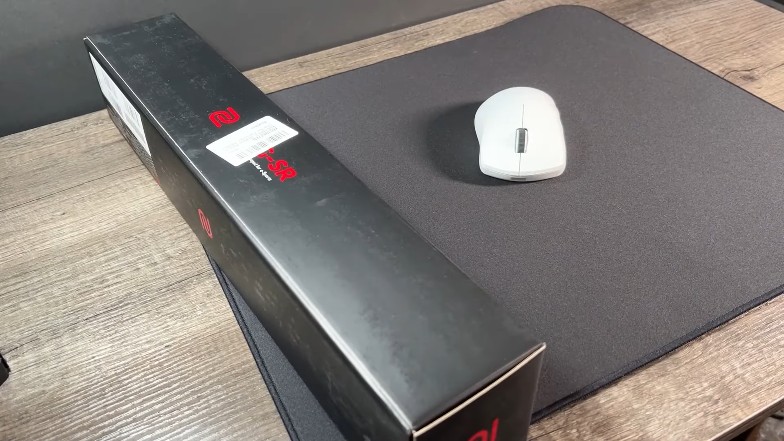 The Zowie G-SR is a popular mouse pad in esports and for good reason. It's a solid pick and offers great value for money.
Pros
Good speed and control balance
High stopping power
Consistent glide
Stitched edges
Easy to clean
Cons
Flaring due to packaging
Quite thin