To keep DiamondLobby free to read, this post may contain affiliate links. Learn more
Fnatic has been making serious moves in the gaming gear industry. They've got headphones, keyboards, mice, mousepads, chairs, apparel, and many more fun stuff. In fact, I recently got my hands on another one of their products in my Streak65 LP Keyboard review.
The Fnatic Dash mousepad comes in four different sizes: medium, large, extra-large, and desk mat size.
Generally, I think mousepads are a category of gaming gear that people pay less attention to, especially in comparison to others such as mice, keyboards, and even desks.
However, I strongly believe that your mousepad has a huge influence on just how well your mouse performs, and it all ties into that perfect gaming experience that we all seek. That's why I'm very particular about the type of pads that I use.
That said, the quality of Fnatic-branded gaming gear that I've tested so far gives me high hopes for this one. They've been doing pretty well, and I went into this fully expecting more of the same. Was I left disappointed? Let's find out in my Fnatic Dash mousepad review.
Packaging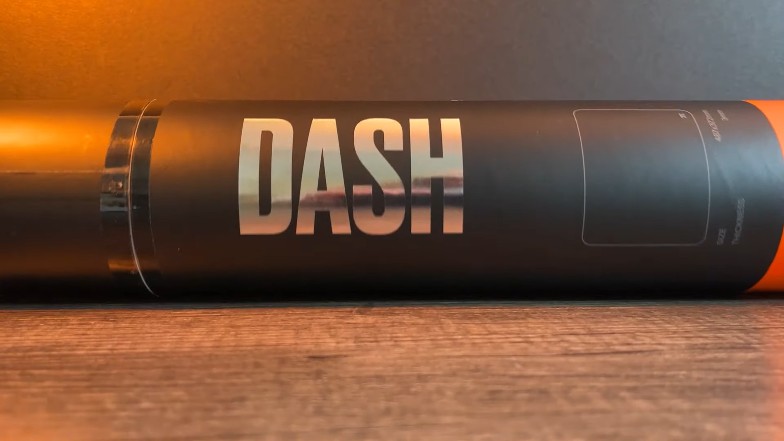 When my package arrived and I unwrapped it, I saw that it was rolled, which was a bummer. See, if you've seen my Endgame Gear MPC450 Cordura Mousepad review, you'll know how much more I prefer flat packaging.
The rolled-up ones just leave bumps all over the pad which can be pretty annoying. There was some flaring on the right and left side when I unrolled this one, but thankfully, it all flattened out easily so I guess it's all good.
The box that the pad comes in doubles as a carry-case, and that's all there is to it. Nothing else to see.
Specs
The key specs of the Fnatic Dash mousepad are as follows:
| Medium Size (mm) | Large Size (mm) | Extra-Large Size (mm) | Desk Mat Size (mm) | Surface | Edge | Underside |
| --- | --- | --- | --- | --- | --- | --- |
| 360 × 280 | 487 × 372 | 475 × 475 | 950 × 500 | Hybrid Textured Cloth | Stitched | Natural Rubber |
I should mention, I'm not a fan of desk mats. Never have been, never will be. But I also recognize the fact that some people may prefer it for reasons best known to them.
However, my review will not include any more information about them because I simply haven't tested one.
Design
Mousepads are usually the most boring aspect of a gaming setup, and you'll hardly find a manufacturer that goes all out in terms of aesthetics.
Like many others, Fnatic has played it safe and stuck to black as the only available color here. However, in terms of efficiency, I really like the route they've taken.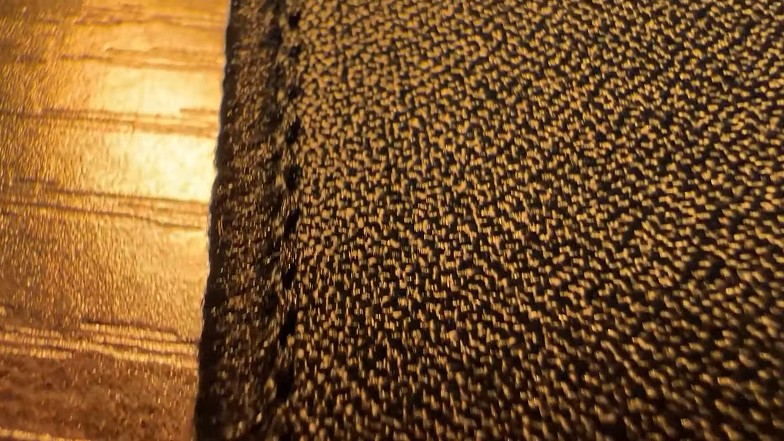 The edge stitching looks and feels really durable due to tight weaving, which I think is also the best approach to reduce the risk of fraying. I've learned that Fnatic used micro-knit stitching here. Not sure how directly that translates into the texture of the pad, but it feels like they've done something right.
The surface of the Fnatic Dash mousepad is a hybrid textured one that combines the best of both worlds in terms of speed and accuracy. We've seen other manufacturers try this blend in the past, and I think Fnatic's effort is one of the best I've seen.
It feels premium and looks like it's been designed for professional esports players. Considering the fact that Fnatic manages a few esports teams, there is no real surprise there.
The bottom of the pad is texturized rubber. It's the most practical option for keeping the pad in place while you're moving your mouse all over it, and this one does the job quite nicely.
Performance
Speed
When discussing speed in relation to mousepads, you'll often see wildly varying opinions about the pros and cons of slower versus faster mousepads.
It's very much subject to personal preference because, on one hand, slower pads offer extremely accurate surfaces, and on the other hand, harder surfaces are better for faster reflexes and speed.
In my tests, the glide of the pad feels pretty speedy – even better than my GP4 and Vaxee Outset pads. At the same time, it's got enough stopping power that brings the balance between speed and control that I previously mentioned.
In-game
No complaints about performance in this department. It works exactly as it should – reliable and efficient. I'm linking my video review below so you can have a quick peek at the pad in use.
I tested the Steelseries Prime Wireless, Logitech G Pro Superlight, Pulsar Xlite Wireless, and the Ninjutso Origin One X mice, and they all performed smoothly.
Maintenance
I'm just going to drop a direct quote from Fnatic here:
"The unique polyester blend is non-hygroscopic (high repellency against liquid absorption from the atmosphere) as well as liquid/sweat resistant."
If you're a sweaty guy like me, or you're prone to spilling liquid (of whichever type) on your mousepads, then that bit of information will be crucial for you.
Liquid resistance is one thing, but the ease of wiping down the pad when dust and dirt inevitably gather is another.
Thankfully, Fnatic has provided cleaning instructions on its website, and it all looks straightforward enough. All you need to do is use soap and water, rub it down with a soft sponge or cloth, rinse with warm water, and let it air dry.
I've washed it a few times already and so far, it ends up looking brand new after each wash.
Cost
At the time of writing, the Fnatic Dash mousepad costs around $35, £37, or €44 for the large size, and it's also available on Amazon.
It's not the cheapest pad on the market – the popular Zowie G-SR costs about $10 less, and it's also more expensive than the Qck+ Heavy and my personal favorite, the Xtrfy GP4.
However, I think it's still good value for the quality you're getting. The alternatives that I've mentioned could easily be sold for higher than they cost.
Verdict
The elephant in the room is the price. It's a bit steep, especially when there are alternatives of equally great quality on the market. Competition is certainly fierce, but Fnatic doesn't seem to mind.
Despite that price, I would still recommend the Fnatic Dash mousepad to anyone. It's not a huge enough price difference to be a dealbreaker for most people, and it does have some advantages – albeit minor – over said alternatives.
For instance, the QCK Heavy doesn't have stitched edging, which means it's likely to wear more easily and you'll be needing a replacement sooner than the Fnatic Dash.
Maintenance is pretty simple too, and you should be able to use a variety of mice with this pad without any issues. All-round solid product, in my opinion.
Fnatic Dash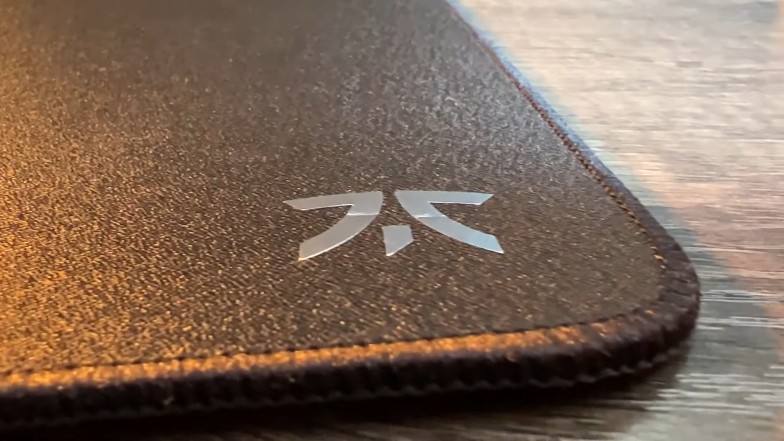 The Fnatic Dash is a great mouse pad with price as its only downside.
Pros
Fast with good stopping power
High quality
Stitched edging
Variety of sizes
Cons
Slightly expensive
Rolled in packaging