Getting more RAM to run GTA 5 is a tough task. The game is absurdly big (in-game content and size). Luckily, the game is optimized and Rockstar did a great job to minimize the load and make it more accessible to gamers.
However, there are certain issues that might require you to add more RAM. The main culprit would be the immense modding community that Grand Theft Auto 5 has.
This guide will show you how to allocate more RAM to GTA 5 and make it run more optimally with or without mods installed.
Explaining RAM Usage in GTA5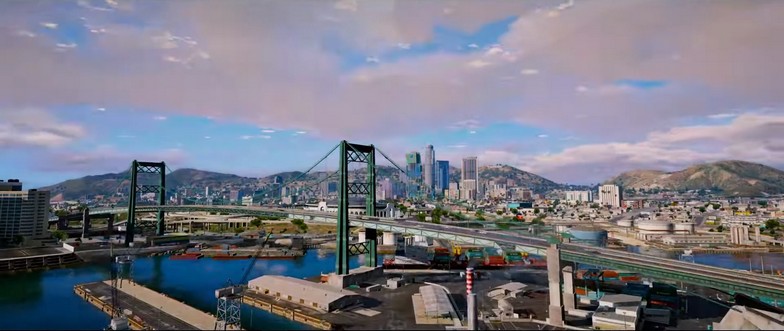 Grand Theft Auto 5 is one of the biggest games ever made – including when it comes to RAM usage. Not only is the file size and world so massive, but also, the game is one of the best-selling games of all time.
This is all because of how popular the franchise is and how you can spend thousands of hours playing it and still enjoy playing.
With how much data is to be loaded, the game will take a heavy toll on every part of your PC. In this scenario, you would need a good processor, graphics card, and RAM.
How much RAM do I need for GTA 5 is amongst the most commonly asked questions regarding the game. Below, you will find all the system requirements you need to meet in order to play GTA 5 smoothly.
Minimum System Requirements
Operating System: Windows 8.1 64 Bit, Windows 8 64 Bit, Windows 7 64 Bit Service Pack 1
Processor: Intel Core 2 Quad CPU Q6600 @ 2.40GHz (4 CPUs) / AMD Phenom 9850 Quad-Core Processor (4 CPUs) @ 2.5GHz
Memory: 4GB
Video Card: NVIDIA 9800 GT 1GB / AMD HD 4870 1GB (DX 10, 10.1, 11)
Sound Card: 100% DirectX 10 compatible
HDD Space: 65GB
Recommended System Requirements
Operating System: Windows 8.1 64 Bit, Windows 8 64 Bit, Windows 7 64 Bit Service Pack 1
Processor: Intel Core i5 3470 @ 3.2GHZ (4 CPUs) / AMD X8 FX-8350 @ 4GHZ (8 CPUs)
Memory: 8GB
Video Card: NVIDIA GTX 660 2GB / AMD HD7870 2GB
Sound Card: 100% DirectX 10 compatible
HDD Space: 65GB
Just looking at the minimum system requirements, the game takes up more than 4GB of your memory. It might be possible that they did not account for their online multiplayer for this.
Even then, the bare minimum is still not enough when you run the game with the lowest settings. From experience, I would say that the 8GB recommended system requirements should be at least considered the minimum.
Another aspect you should know is that VRAM (virtual memory) is different from RAM. In short, the VRAM is coming from your GPU, The high textures that make the game look aesthetic will also require you to have at least 4GB of VRAM.
But for this guide, we will be focusing more on the RAM or memory usage of GTA 5.
Disabling GTA 5 Mods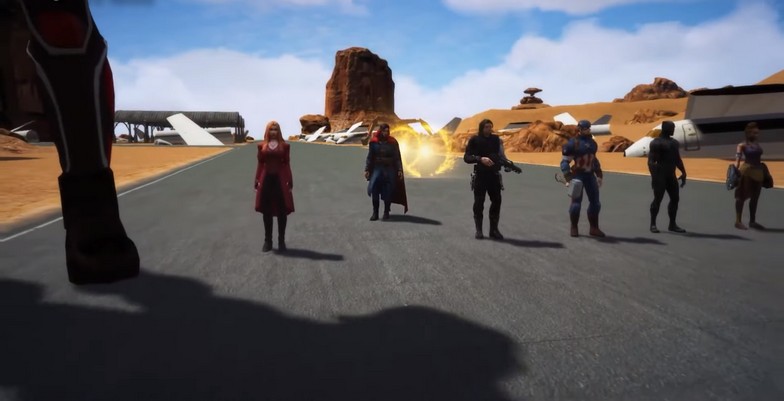 If your PC is up to par with or even better than the recommended system requirements, I would assume that you are using Grand Theft Auto 5 mods. If you are not using mods, move on to the next section.
There are a ton of mods available in GTA 5. Most of these mods let you load a ton of assets that were made by the modder to add new flavor or content to the game.
It will take a long time to go through all of them as there are always new mods being released. The general rule that you should know is that the more assets that are being added or tweaked inside GTA 5, the more memory it requires to load it.
Mods like better textures, reshades, and art designs are mostly on your VRAM. It depends on how the modders optimized the assets.
However, mods like creative building, map editor, zombie mods, and car mods will take up more memory or RAM than what the game usually needs.
If you are using a map editor and you made an incredibly creative version of Los Santos, you will be needing more RAM or memory depending on how many assets you have added to the game.
There are also in-game mods like FPS booster that can help your game run more optimally. As long as the mod is being updated with the version of the game, it should help your computer run GTA 5 better.
Setting RAM Priority on the Task Manager
If you're wondering how to increase video memory in GTA 5, the best way to do that is by prioritizing the game in the Task Manager.
To increase RAM or memory allocation to GTA 5, you need to open GTA 5 and make sure it is running. The same goes for allocating more RAM to Roblox or any other games.
Open the Task Manager by holding Ctrl + Alt and pressing DEL. Choose Task Manager and it will open up the application.
You can also search Task Manager on the Windows search bar to open the application. Once the Task Manager is open and GTA 5 is running in the background, go to the "Details" tab.
You will see a number of services running on your computer and sort everything by usage. This should put GTA 5 on the top of the list and you can see how much RAM or memory it is consuming.
Right-click the GTA 5.exe and hover over "Set Priority". Choose "Above normal" or "High" to allocate more RAM to GTA 5.
However, you should know that this might put GTA 5 as a higher priority on services that are required to keep your PC running.
It is rare but if you are extremely low on RAM or memory when you play, you might experience some technical issues if GTA 5 overlaps on other important services.
Disabling Other Running Applications
Running other programs or applications in the background will continuously consume your memory until closed or disabled. Applications such as web browsers, Discord, Spotify, and anti-virus programs are the most common culprits.
There are a ton of other programs and you can check your Task Manager by going to the "Processes" tab instead of "Details" to check which applications are consuming a lot of RAM.
Close all the unnecessary ones while playing GTA 5 and just open or enable them once you stop playing. Playing GTA 5 is just temporary and you will need as much available memory as you can to run it.
Using Third-Party Programs
Other than the FPS booster mod you can install, there are other programs out there that aim to optimize your computer for gaming. For example, if you use Razer Cortex, you can have the application boost your performance automatically by using the "auto-boost" on your GTA 5 application.
CPU optimization programs can slightly help your memory problems. Some of them have memory cleaners that can wipe up unnecessary services being used that eat up your RAM.
Processors or CPU go together with your RAM as the data being read by the RAM are transferred to the CPU to be processed.
Increasing Your Virtual Memory or VRAM
While increasing your virtual memory is different from your RAM, it might help make your game run smoother.
Open your Control Panel by searching it on the Windows search bar. Go to Systems and Security. On this window, click Systems again and it will open another window.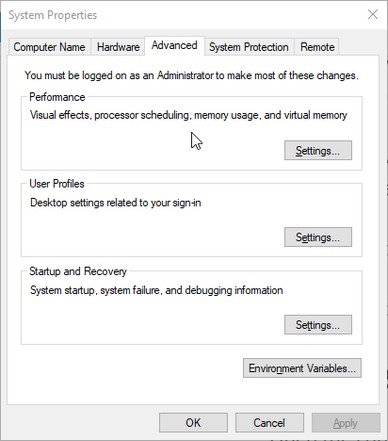 On the right side of the window, you will see "Advanced system settings" under related settings. Click it and it will open another window that should look like the picture above.
Go to the "Advanced" tab and click settings under the performance section.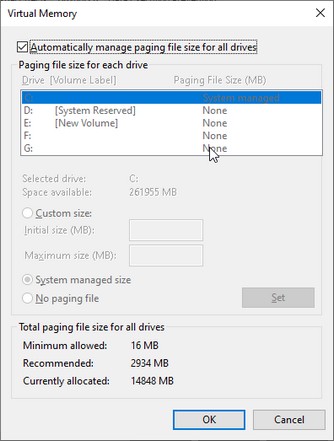 Untick the box that says "Automatically manage paging file size for all drives". Choose the drive where GTA 5 is installed and use the custom size below it.
There are two inputs for the custom size which are the initial size and maximum size. For the initial size, just copy the recommended size which should be located below.
This is different for computers with different RAMs so do not copy numbers on the picture above and just use the one shown on your window.
For the maximum size, you need to compute the exact size. This is calculated by multiplying your currently allocated paging file size by 1.5. For the example above, it shows that 14848MB is currently allocated.
If you multiply that by 1.5, you will get 24576. That would be the number you need to compute for yourself and input that number on the maximum size. Click OK and it should maximize more of your memory available on your computer.
Adding More RAM to Your Computer
Obviously, adding more RAM to your computer will fix your memory problems right away. This is specifically for those who want to continue playing with mods enabled on GTA 5.
The game should already work fine with an 8GB RAM on your computer. Some mods add thousands of new assets to the game that will require more memory to load. It will be hard to measure how each mod uses RAM so you can do a trial-and-error approach to disable these but generally, you can add more RAM to your PC.
You should check our article on "How many RAM slots do I have?" to know if you can add more RAM to your PC.
Conclusion
Grand Theft Auto 5 has a thousand hours' worth of content because of its online multiplayer and modding community. It is rare to see a game like this maintain relevancy for such a long time.
You will definitely need to optimize your gaming PC if you are barely hitting the recommended system requirements for GTA 5. In cases where you add mods in the future, it is best to add more RAM to your computer.
Sometimes, because of the added mods, you cannot get away with just optimizing your PC unlike, the methods used on how to allocate more RAM to Fortnite.