In FIFA 23, there are several different skill moves that you can implement to gain a yard on your opponent and open up attacking options.
Some of the skills are extremely simple to execute, and most players will discover how to use them pretty quickly. Other high-skill moves will take players longer to learn and require players with five-star skilling.
One of these moves is the Rabona, which can only be used by players with the highest skill rating.
This article will teach you how to do the Rabona in FIFA 23 with any five-star skilled player so that you can trick your way past your opponent and score even more goals.
How to perform the Rabona in FIFA 23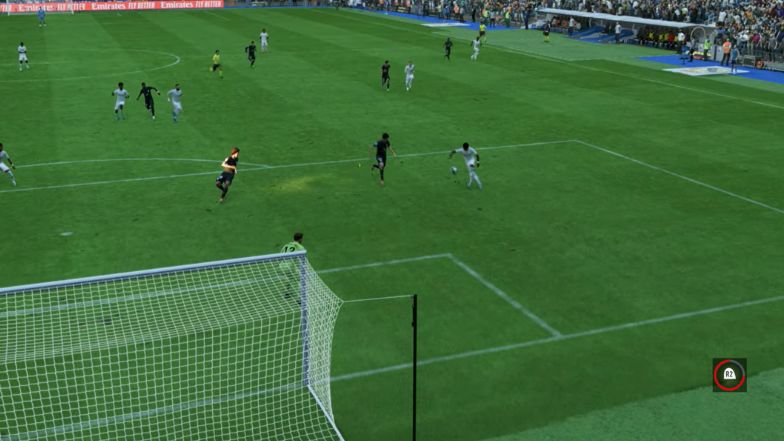 The Rabona is one of the most popular and eye-catching moves in football, and players who become skilled at using it sometimes even turn it into a lofted pass or a shot on goal.
To execute the Rabona, a player kicks the ball with one foot behind the other. In FIFA 23, there is the option to perform a Rabona Shot or a Rabona fake, and players such as Ronaldo, Mbappe, Ronaldinho, Neymar, and even David Dunne, are recognized as fans of the skill.
In FIFA 23, the Rabona is a five-star move, so only players that have a five-star skill level can do it in the game.
If you want to go and find the controls needed for this move for yourself, you can find them in the Skill Moves section from the Customize tab under five-star skill moves.
The Rabona Fake
On Xbox: Hold LT and B or X, then LS and A down.
On Playstation: Hold L1 and Circle or Square, then LS and X down.
The Rabona fake is an excellent move to trick the opposition, whether it is a tough computer simulation or another real-life player with incredibly fast defenders that you can't run past.
This move makes a defender think you are about to use the Rabona to shoot or pass and may lead to them lunging across to try and block it.
Instead, you control the ball, and if the player has committed to diving in front of it, you will have plenty of time to take a free shot at goal or make a defense-splitting pass.
The Rabona Shot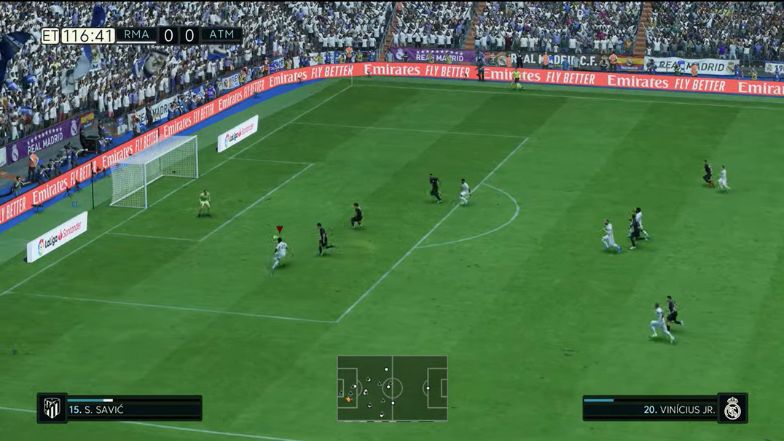 On Xbox: Hold RB, LB, and B.
On Playstation: Hold L2, R1, and Circle.
Alongside the Rabona Fake, FIFA 23 players also have the power to perform a Rabona Shot. Unfortunately, the controls for a Rabona Shot are not quite as simple as they are for the Rabona Fake, and you should only use this skill move in certain situations.
One of the best times to use this move is when you are on the edge of the box, and you have a gap between your attacking player and the defender.
The Rabona Shot can have plenty of bend on it, which can help you get the ball past the outstretched hands of the opposing keeper.
If you use this trick to try and shoot from a long range or pass the ball from one wing to the other, you may notice it is not very effective. 
The trick focuses mainly on technique and is not a good move when power is required.
You may have noticed the Rabona Shot is a combination of a Chip and Finesse Shot in one, which should indicate that this move requires more precision than power.
Things to Consider
While this skill move looks fantastic when it comes off, you should bear in mind a couple of key things before you try it in a game.
Secondly, as mentioned already, the Rabona is a skill move that lacks a lot of power. Therefore, if you use it from too far out, goalkeepers will easily move across and stop the shot from going in.
Finally, you must remember the Rabona skill moves can only get performed by a small handful of players with five-star skill ratings. We recommend you practice your skills in the Arena before you get the confidence to try this move in a game.
Final Thoughts
In summary, if you have one of the best five-star skilled players in your team, the Rabona and the Rabona fake are fantastic skill moves to get you a yard of space when you come up against a well-organized back four.
Sometimes these types of skill moves can be the difference between teams, as many players online will be strong defensively, and you won't be able to execute the same simple attacks as you do offline.
However, many players will not be expecting the rabona, as only a handful of in-game footballers can execute it, giving you the element of surprise and the upper hand on your opposition.
While we're on the topic of skills, you might also be interested in learning how to do the trivela shot in FIFA 23. Check that out, practice for a little bit in squad battles, and then give it a go in a real game!