Valorant is fun to watch, but it's the streamers that make it extremely entertaining. There are thousands of streamers out there streaming Valorant.
Some of those streamers have a really interesting personality and most have god-like aim.
We have rounded up the best and most popular Valorant streamers in this article.
All the streamers mentioned streams Valorant almost exclusively. We'll try to avoid variety streamers who switch from game to game.
Hiko
Hiko is one of the brilliant minds in FPS gaming. He also started in the CS:GO competitive scene and was among the oldest players when he switched to Valorant. They even call him the 'dad' of the Valorant scene.
He played competitively, but his team always fell short of winning it all. His role in the team is the in-game leader, which is incredibly hard to do while playing.
If you watch his streams, you'll learn much from his explanations and how he shot-calls the game.
Tarik
Most of the people would consider Tarik as the #1 Valorant streamer. His chat calls him the king of content for a reason.
He plays to achieve the highest rank/leaderboard in North America servers. While climbing the leaderboards, he provides the viewers with the best entertainment possible.
Tarik also streams VCT (Valorant's most prestigious tournaments) on his channel. He provides his own commentary while interacting with his fans.
Shroud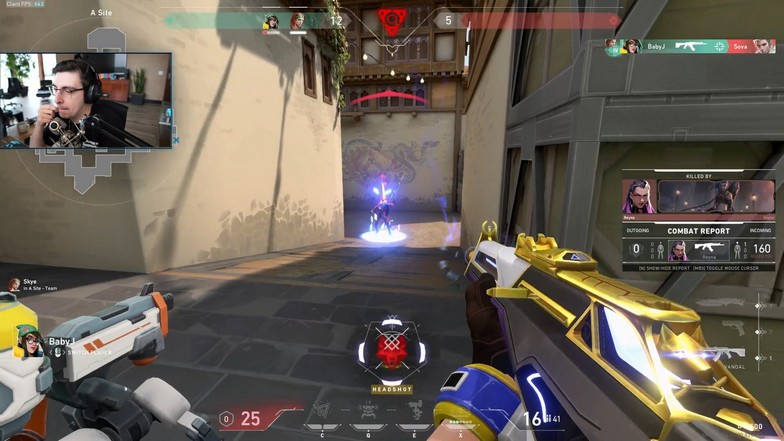 While Tarik is the 'king of content' in Valorant, Shroud is the 'king of FPS.' Shroud is the only variety streamer on the list.
He plays a variety of games, from MMORPGs to FPS games. While he does play a lot of FPS games, his most played FPS game is Valorant.
Shroud even played on the Sentinels roster with a month of practice to compete in the Masters.
TenZ
If Valorant ever had a face or ambassador, TenZ might be closest one to it. TenZ is one of the youngest rising stars in Valorant.
He had a short stint in competitive CS:GO, but once he switched to Valorant, he stole the show.
He provides a very wholesome stream with no toxicity and tilting. The show is all about his aim and personality.
If you are looking for jaw-dropping highlights, you'll eventually see a few of them every game from TenZ.
s0m
s0m is one of my favorite Valorant streamers. He interacts heavily with the chat and likes to showboat entertainingly.
He plays in the Valorant esports competitive scene and is another young North American player on the list.
s0m does a lot of weird challenges on his streams. If he fails, he'll get an earful from the chat.
Grimm
If you are a Sage main player, you have probably heard of Grimm or the term 'Grimm Walls.'
This is because Grimm makes the most absurd Barrier Orbs to surprise his opponents.
He even does this on Radiant lobbies and catch the other pros off-guard.
If you have experienced a Sage fragging you out of nowhere, they probably got it from Grimm.
ArrumieShannon
Shannon is a beloved figure in the Valorant community. She streams Valorant from time to time because she isn't a full-time streamer like the others on the list.
What made Shannon popular is her amazing work voicing Valorant's Jett, which is one of the most popular agent in the game.
Besides voicing Jett, she has some background making music as an ex-Kpop idol.
f0rsakeN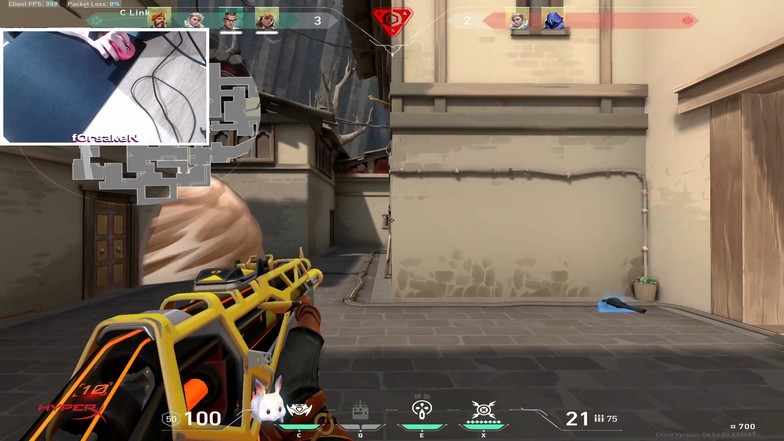 f0rsakeN is one of the most popular Valorant streamers in Asia. He became popular through his stint with the Indonesian Paper Rex team.
He is one of the best players in the Asia-Pacific region. You can even see his name consistently in the Radiant leaderboards every season.
Born in 2004, he is one of the youngest rising players on the list.
Kyedae
Kyedae is another beloved figure in the Valorant community. She provides a lot of wholesome streams while having the moxie to deal with toxic players too.
She mainly streams Valorant and sometimes duos with her boyfriend, TenZ.
Other than streaming Valorant, she does cooking streams with TenZ occasionally and interacts with the chat. It is safe to say that they are Valorant's most beloved couple.
ShahZaM
ShahZaM is another CS:GO pro turned Valorant player. Unlike the others on the list, except Tarik, he had a longer stint playing CS:GO playing for teams like Cloud9, OpTic, and Complexity Gaming.
He streams Valorant and competes at the highest level. He was part of the incredible streak the Sentinels had in 2020 to 2021, where they won almost every tournament, including VCT Reykjavik.
Sinatraa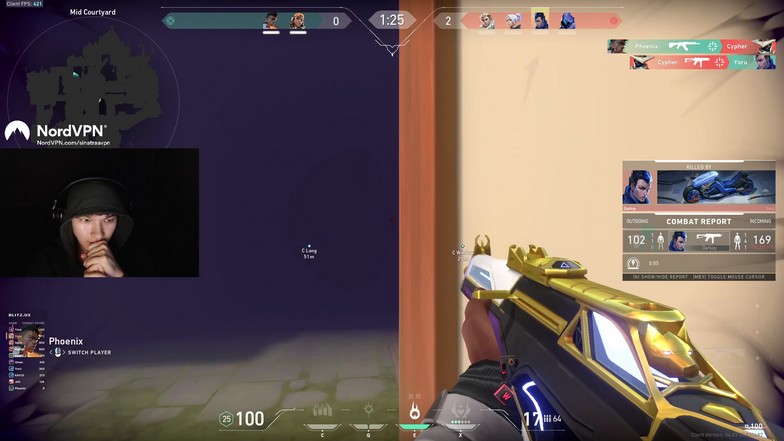 Sinatraa might be the only one of the list who came from the Overwatch scene.
With Overwatch's faster pace as a competitive FPS game, Sinatraa could switch smoothly to Valorant at the highest level.
While his rise to fame was from Overwatch, where he even got a Jimmy Fallon interview, he made a lot of jaw-dropping plays in his first few games in Valorant.
Mixwell
Mixwell is a Spanish player, who is mostly known for his stint in CS:GO. He played in one of the best teams in CS:GO, but still switched to Valorant for a change of scenery.
He does stream in Spanish, so there might be a language barrier to watch his stream.
His play speaks for itself, and he is one of the most experienced players in the FPS competitive scene.
AverageJonas
Like Grimm, AverageJonas became popular for his amazing creativity with Sova lineups. He makes the most unbelievable Shock Dart and Recon Bolt lineups.
He does it so casually that it looks like he is making it up on the spot. There is something incredibly satisfying watching these lineups convert.
AverageJonas also makes a pretty decent Breach impression.
OfficialBoaster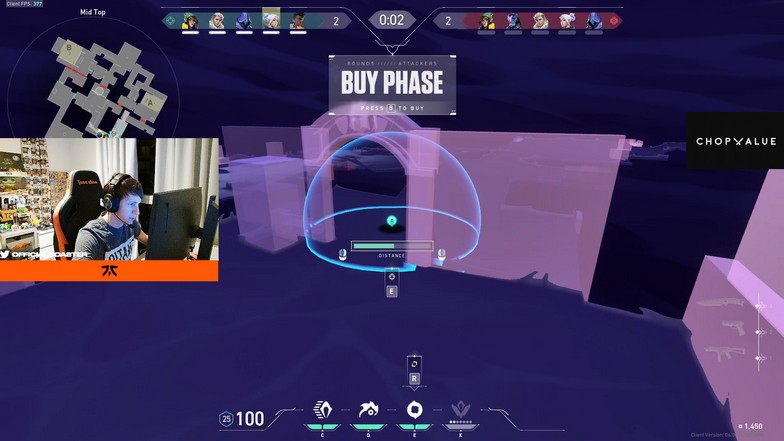 OfficialBoaster is another streamer who is an in-game leader for a top tier Valorant team. Like Hiko, you'll learn a lot of strategies at a very high level.
He plays in European servers, so you would know how different the style of play is compared to Hiko's Valorant lobbies.
Other than shot-calling matches, he also occasionally dances and sings Kpop music.