Linking your account in Hogwarts Legacy is simple, but only for those who have made a Wizarding World account before.
You'll get a lot of exclusive in-game rewards for connecting your account. It's best to do it early and use these in-game exclusives right at the start of the game.
For users who haven't made an account yet, you can still receive these rewards with some extra steps.
Here's how to link your Wizarding World account in Hogwarts Legacy.
Requirements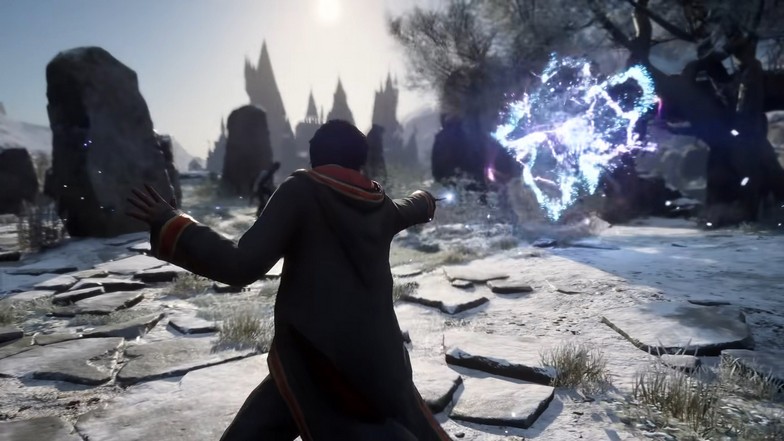 There are a few requirements before you can link your Wizarding World account to Hogwarts Legacy.
For those who have made an account before, you can skip to the step you haven't completed yet.
Account Creation
There are two accounts you have to create – a WB Games account and a Wizarding World account.
Start by going to the Wizarding World website and click the 'log-in' button in the upper-right corner. There will be a 'sign up' link on the log-in page for those who don't have an account yet.
Go through the account creation process until you have created your account.
We will get back to the WB Games account later.
Getting Sorted Into a House
After creating your Wizarding World account, go to the main page of the website and scroll down. Look for the 'Connect Now' button in the Hogwarts Legacy section.
You can also go to your account profile and follow the steps under 'complete my profile.'
The next step will make you take a quiz to get your account sorted into a House.
The test will take about 5 minutes to finish. After finishing the test, you'll find out whether you're a Gryffindor, Hufflepuff, Slytherin, or Ravenclaw.
Discovering Your Wand
The next step towards completing your profile is getting your Patronus. But you can skip this step because it isn't necessary for linking your account to the game.
You can skip to the discovering your wand part on your profile screen.
You'll take another short quiz with only 7 questions. After finishing the quiz, you'll get your wand linked to your profile.
Linking Your WB Games Account
After getting your house and wand, you can go to the final step of linking your account.
The site will direct you to the WB Games website. You'll have to create a WB Games account or log in with an existing account.
Create your WB Games account if you haven't already. Log in, and the site will redirect you to your account page.
Go to the 'Connections' tab and scroll down through the account connections.
Look for the appropriate platform you purchased Hogwarts Legacy from.
Click 'Connect,' and it'll redirect you to the platform's log-in page. Log in, and it should automatically link your Hogwarts Legacy account to your WB Games account and Wizarding World account.
Exclusive Item Rewards
You'll get exclusive Hogwarts Legacy outfits, accessories, and portraits for your Wizarding World account.
For Hogwarts Legacy in-game rewards, you will get a House Fan-atic School Robe and a Beaked Skull Mask.
The game also gives you outfits matching your specific Wizarding World account profile. If you are from House Hufflepuff, you'll get an exclusive Hufflepuff-themed outfit.
It is also worth noting that the exclusive rewards from the Deluxe and Collector's Editions are different from these rewards.
If you fell in love with learning more about the Hogwarts Legacy lore while taking the quizzes earlier, you can read more about the backstory before playing the game.