A huge part of the enjoyment of the Football Manager series is in the levels of immersion that the game offers. It's very easy to develop an attachment to a player, despite knowing they are completely fictional!
When that immersion is broken for any reason, it can be jarring. One of the things that can lead to that is coming across in-game content that doesn't accurately reflect its real-world equivalent.
This content could be in the form of graphics, club names, player faces, etc. When they're accurately represented, the game is that much more engaging, and when they're inaccurate, the reverse is the case.
In this guide, we discuss how to increase realism by getting real badges, faces and kits in FM23.
Official Changes in FM23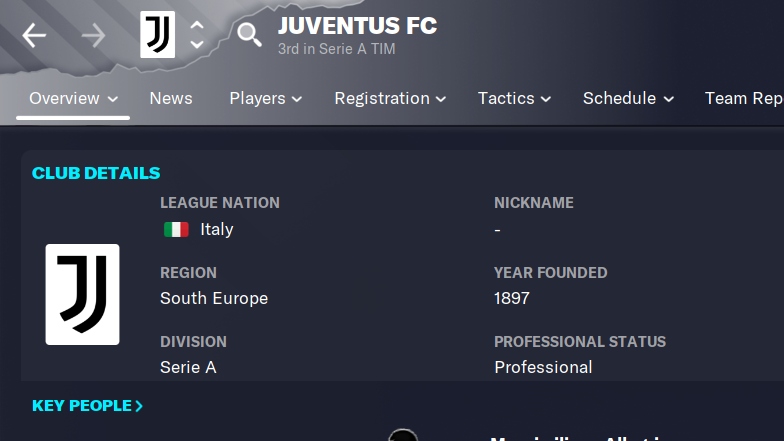 To be fair to SI, they've made attempts over the years to address some of these issues. FM23, for instance, is the first version of the game to include official licenses for the UEFA Champions League, Europa League, and Europa Conference League.
However, for some reason, we still have to deal with club names, badges, kits, and competition logos that are nothing like their real-life models.
Italian giants Juventus have been reintroduced this year, after 3 seasons masquerading as "Zebre", but some other big clubs are still conspicuous in their inaccuracy.
Serie A rivals Napoli, for example, are now known by their not-so-modern alias, Parthenope! Manchester United is named Man UFC, while the only English Premier League teams with full licensing for their club badges and kits are Manchester City and Brighton.
Equally, many player profile pictures are absent, replaced with blank silhouettes, and it's all a little annoying.
Nothing breaks the immersion of a save like seeing a player that's missing their mug shot, or seeing a bland, generic club badge among a screen full of legitimate club and competition logos.
Unofficial DLCs for FM23
Every year, members of the FM community are quick to provide us with downloadable content to "fix" the visuals of our saves. Unfortunately, this is becoming harder and harder to do without falling foul of licensing laws.
Nonetheless, here we provide you with some links and guides for bringing as high a level of immersion to your saves as possible.
Real Names Fix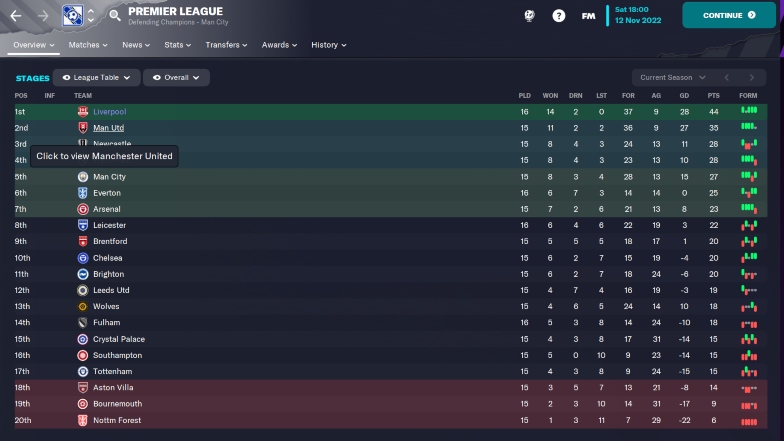 First up is a fix to correct the names of all the unlicensed clubs and competitions in FM23. You can download the files necessary to perform this fix via the link below:
https://www.fmscout.com/a-fm23-real-names-license-fix.html
All the instructions for where to extract the files are included in the link.
It may seem it little complex at first, but you should quickly get the hang of it by following the steps exactly as described. It may be worth initially moving the files to be deleted to a temporary location, rather than deleting them immediately, so any mistakes can be easily rectified.
Badges & Logos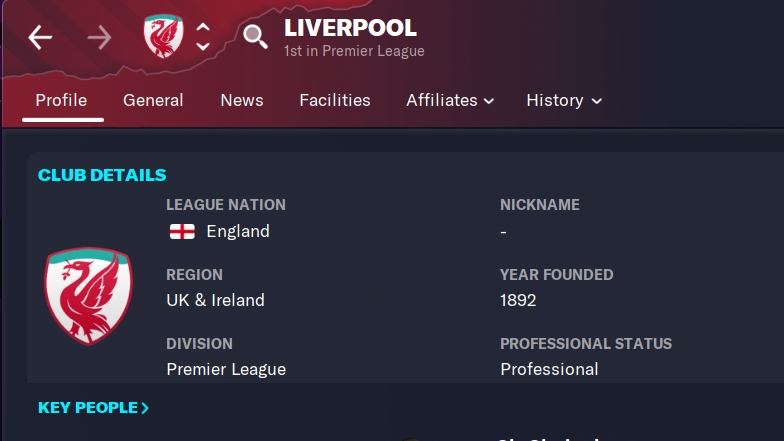 Each club in Football Manager has a badge associated with it, while each competition is represented by its own logo. Ensuring all of these are accurate and up to date is where we run into a few licensing issues.
The good thing is that the way graphics are added to FM23 is the same as it has been done in multiple iterations of the game.
This means that if you have updated your visuals in previous versions, you can use the same files for this year's version. Just copy the files over to the folders described further down in the article, and you'll be good to go.
If you're updating your visuals for the first time, one option is to download a graphics pack that contains all the real-life badges and logos for a small fee or subscription, such as the ones at the following links.
https://www.footballmanagerblog.org/2022/10/football-manager-2023-logo-pack-fm23.html
https://sortitoutsi.net/graphics/style/25/fmg-standard-logos
Alternatively, there are graphics packs that have some amazing, but unofficial badges and logos to download for free.
These graphics may not be identical to real-life versions, but in most cases, they are very recognizable when compared to them, and they are certainly a huge upgrade on the boring, generic options included in the base game.
Here is a link to one such pack that was made available for FM22 and will still work perfectly in FM23.
https://www.fmscout.com/a-footbe-logos-for-football-manager.html
Once you have chosen and downloaded the graphics pack that you'd like to use, it's time to move the files to the appropriate folder, so that the game can recognize the updated content.
Some packs may have been compressed, in order to produce smaller files for faster downloading. In this case, the downloaded file will end in .zip or .rar format, and you will have to use free compression software such as WinZip or WinRar to unpack it.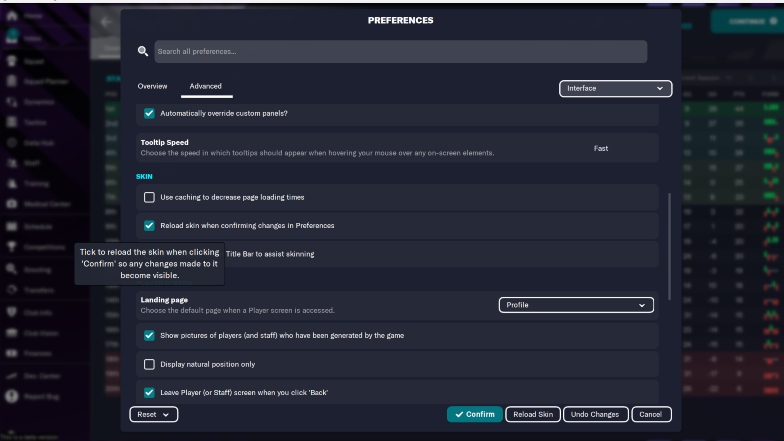 Follow the steps outlined below to apply the packs to your save.
Make sure FM23 isn't currently running, then can copy the extracted files and navigate to "C:\Users\*username*\Documents\Sports Interactive\Football Manager 2023\Graphics\Logos".
If you have run the game once already, the Graphics and Logos folders should have already been created. If not, you can just create them yourself now.
Paste the extracted files into the Logos folder, then you can launch your copy of FM23.
Within the game, head over to Preferences in the FM drop-down menu, then select the Advanced tab. From the drop-down menu on the right, then navigate to Interface.
From this screen, you can un-tick the option to "use caching to decrease page loading times" and tick the box for "reload skin when confirming changes in preferences".
After you click Confirm, the game will reload the skin, including the files you added to the Logos folder, and the new badges and logos will be imported into your save.
Club Kits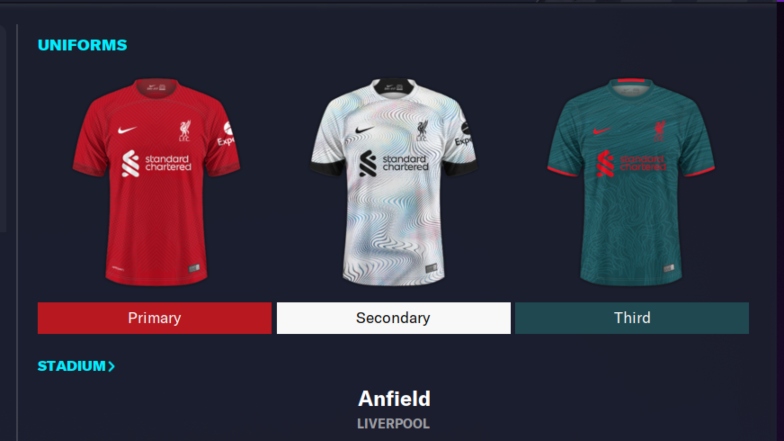 Updating a club's kits is done nearly the same way as the badges and logos. Rather than extracting the downloaded files to the Logos folder, you will simply create a folder named Kits within the Graphics folder, and paste your new files there instead.
Kit packs can be very large, due to each team having a Home, Away, and a Third kit. It is therefore advisable to limit kit updates to the leagues you are particularly interested in. This will help prevent slowdown when your copy of FM23 is running.
A good option for downloading kit packs for individual leagues can be found at the link below:
https://www.tcmlogos.com/fc12-kitpack/
Player Faces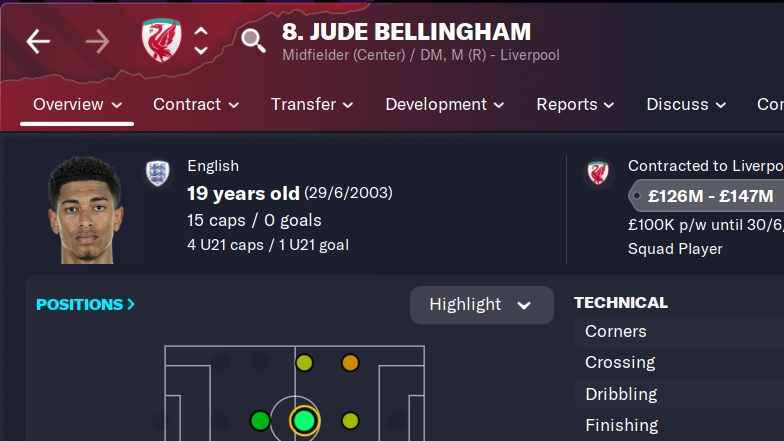 The final piece of the puzzle in bringing your game's immersion fully up to par is adding accurate faces to the player profile screen for all the stars you know, as well as lots of less celebrated players you may not.
Real Players and Staff
The link below contains a megapack that features player faces and hundreds of in-game managers and staff that are not included in the base game. As with the badges, kits, and logos, the downloaded folder will need to be placed into your Graphics folder.
https://df11faces.com/Megapack
Regens
One final recommendation. If you love long-term saves and you enjoy developing new young regenerated players, you may well be frustrated with the graphical representation of these players' faces.
Sports Interactive has received plenty of backlash over the years for the lack of progress in their facial models, but now there is finally a solution, and it's brilliant.
The NewGAN facial generator has been a hugely welcome addition to the Football Manager community, offering an innovative way to add an extra layer of realism and immersion to your saves.
This is one tool that doesn't fall foul of any licensing issues. It uses unique, AI-generated faces that are incredibly realistic but do not represent a real person and are not therefore associated with any kind of intellectual property.
Incorporating NewGAN into your FM save requires a little more work, including downloading a small application that will populate the newly generated players with faces from a separately downloaded face pack.
All the instructions and download links can be found at the following link.
https://fm-base.co.uk/resources/newgan-facepack.1266/
The tool was first introduced for FM21, but also works on FM22 and will no doubt be updated for FM23 too.
Final Words
If you're an FM veteran, then you will deeply appreciate the difference that this downloadable content makes to the immersive quality of the game.
If you're a beginner, there's no better way to make sure you're getting the absolute best possible experience than making sure you have these files downloaded and ready to go for your first foray into FM23.
You may also find other beginner tips for FM23 very helpful for other aspects of the game. Enjoy!